Energy
Essential energy industry news & intel to start your day.
January 26, 2023
Today's Top News
The Department of Agriculture has finalized a plan to reinstate road-building and logging restrictions on the Tongass National Forest, the country's largest national forest in southeast Alaska, despite decades of pushback from state political leaders who believe the restrictions limit jobs, renewable energy resources and tourism opportunities. The restrictions will take effect on Friday after being published in the Federal Register. (

The Associated Press

)

Tesla Inc. plans to expand production at its Berlin and Austin plants to increase the company's battery production while cutting costs across the board, including parts and logistics, executives said in a fourth-quarter earnings call, as Chief Executive Elon Musk looks to reshape the company's cost base in preparation for what he called a "serious" recession. (

Reuters

) The company reported record fourth-quarter revenue of $24.3 billion. (

CNBC

)

Akio Toyoda, head of Toyota Motor Corp., will step down as CEO and become chairman of the company on April 1, as the company is under investor pressure to embrace the shift toward electric vehicles. Koji Sato, president of the company's luxury brand Lexus, will succeed Toyoda. (

Reuters

)
Happening today
A MESSAGE FROM MORNING CONSULT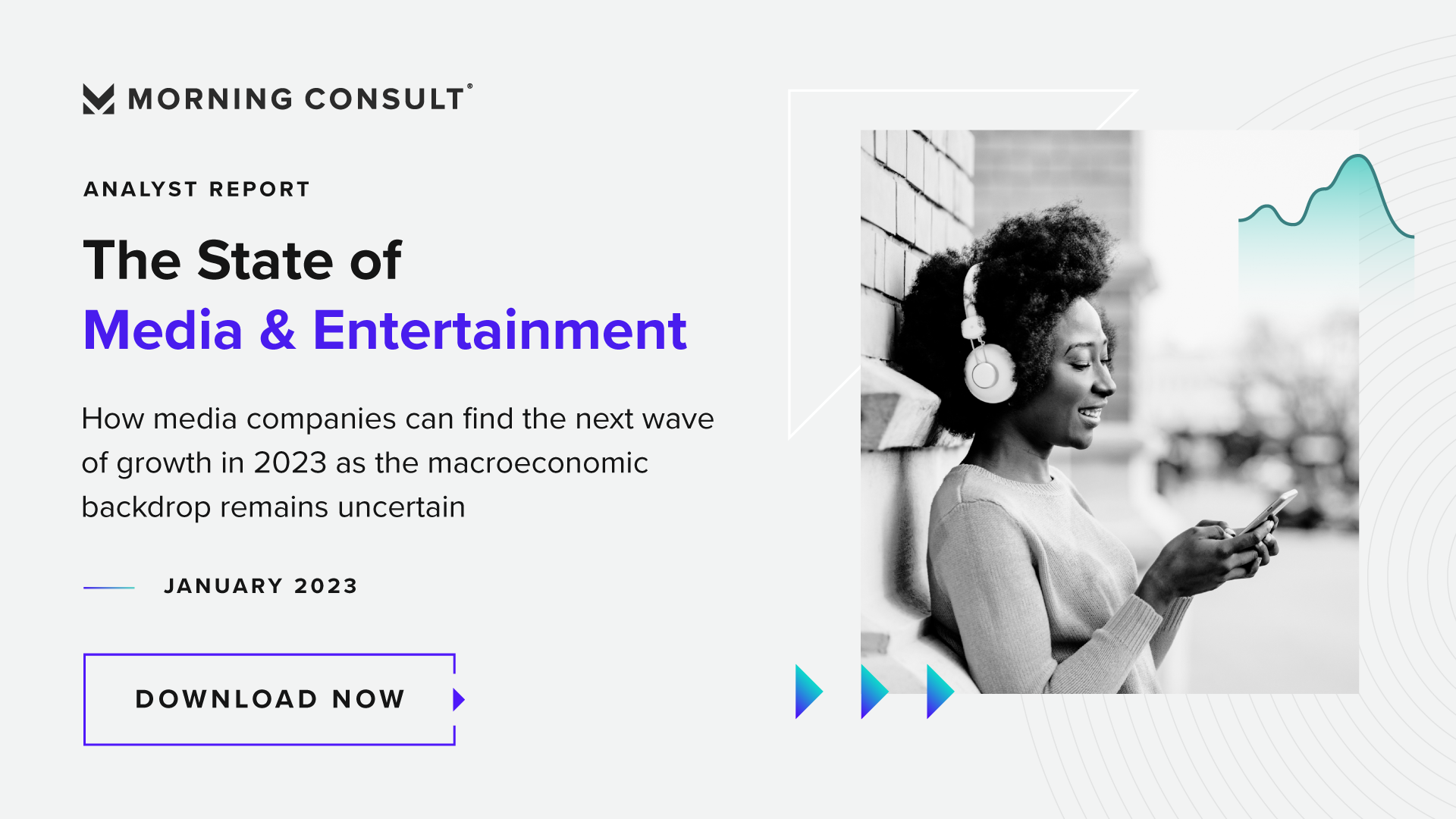 What Else You Need to Know
Meet the man who unwittingly triggered the war over gas stoves
Maxine Joselow, The Washington Post
The son of a labor icon, Richard Trumka Jr. warned that gas ranges could harm children's health. He's since been swept up in the backlash against regulating gas appliances.
House Democrats launch sustainable investing caucus
Saul Elbein, The Hill
A group of House Democrats is forming a caucus to advocate for sustainable investing — a rapidly growing sector that already accounts for trillions in global investment.
Amid Rising Emissions, Could Congressional Republicans Help the US Reach Its Climate Targets?
Emma Ricketts and Grant Schwab, Inside Climate News
Key House committee chairmen say they are concerned about the threat of climate change, but focus more on removing carbon from the atmosphere than on reducing emissions from fossil fuels.
Biden vowed to punish Saudis over oil cut. That's no longer the plan.
Missy Ryan, The Washington Post
Administration officials now point to intensified opposition in Congress as a chief outcome of OPEC's decision to slash output ahead of last year's midterm elections.
The Trump rules still vexing Biden
Robin Bravender, E&E News
The Biden administration took office with the promise of demolishing Trump-era environmental policies in favor of more stringent rules.
Republicans launch newest fight against Biden's oil drawdowns
Josh Siegel, Politico
A bill to limit releases from the Strategic Petroleum Reserve seeks to blunt the political gains that Democrats have gained from lower gasoline prices.
Meet the top House recipients of oil and gas money
Scott Waldman, E&E News
The oil and gas industry donated millions of dollars to members of the House in the last election cycle. Now, many of the top recipients are well-positioned to advance its interests.
Bill to withdraw Virginia from carbon-trading program dies in state committee
Zack Budryk, The Hill
A committee of the Virginia Senate on Tuesday defeated a bill backed by Gov. Glenn Youngkin (R) that would withdraw the state from a regional carbon-trading initiative.
A top Senate Republican promotes climate conspiracy theory
Scott Waldman, E&E News
One of the Senate's top Republicans is pushing a debunked conspiracy theory that Russian President Vladimir Putin is funding U.S. environmental groups.
EPA plans to stop 6 power plants from dumping toxic coal ash into unlined ponds
Ella Nilsen, CNN
The Environmental Protection Agency on Wednesday announced it plans to stop six coal-fired power plants from continuing to dump coal ash – a toxic byproduct of coal-fired electricity – into unlined ponds.
Climate Change May Usher in a New Era of Trade Wars
Ana Swanson, The New York Times
Countries are pursuing new solutions to try to mitigate climate change. More trade fights are likely to come hand in hand.
Tired of being told to 'adapt,' an Indigenous community wrote its own climate action plan
Carly Graf, Grist
On the Flathead Reservation, a "living document" speaks to thousands of years of history while facing new challenges.
Meet the former Tesla director who wants to pull carbon dioxide out of the air
Justine Calma, The Verge
After working to expand Tesla's operations internationally, Douglas Chan is leading a similar effort at Swiss climate tech company Climeworks.
Texas heat-related deaths reached a two-decade high in 2022 amid extreme temperatures
Alex Nguyen and Erin Douglas, The Texas Tribune
A Texas Tribune analysis of state data found that at least 214 people in Texas were killed by heat last year, and a large portion of those deaths were likely migrants who died after crossing the border.
California flooding causes billions in economic losses, estimates show
Herb Scribner, Axios
The recent California flooding and severe weather led to $5 billion to $7 billion in total U.S. economic losses, according to new estimates from Moody's.
Clean-energy push puts abandoned Philippine nuclear plant back in spotlight
Rebecca Tan and Jhesset O. Enano, The Washington Post
President Marcos looks to his father's project, once dogged by scandal and safety concerns, as a solution to fossil-fuel challenges.
JFK Airport's New Terminal One Gets a Solar Boost
Sri Taylor, Bloomberg
John F. Kennedy International Airport's future terminal will add a rooftop array and integrated microgrid to help reduce its greenhouse gas emissions. 
$1 Trillion Green Investment Matches Fossil Fuels for First Time
David R. Baker, Bloomberg
World spent $1.1 trillion transitioning to clean power in 2022, same as amount spent producing oil and gas.
U.S., Europe Tussle Over Frenzy of Clean-Energy Subsidies
Phred Dvorak et al., The Wall Street Journal
EU competition chief calls U.S. legislation toxic and says the bloc is preparing a response.
Largest U.S. grid faces tight timeline to curb wind, solar delays
Anna Flavia Rochas, Reuters
PJM's new interconnection reforms, approved by the Federal Energy Regulatory Commission (FERC) in November, are set to reduce the delays that are hampering wind and solar developers.
QCells' head of market strategy on the company's $2.5B expansion of US solar manufacturing
Diana DiGangi, Utility Dive
Scott Moskowitz, Qcells' head of market strategy and public affairs, spoke with Utility Dive about supply and demand in the industry, and why the company is betting on the domestic supply chain.
Proposal calls for expansion of Maine's offshore wind power
The Associated Press
Conservation and labor groups are making a big push for offshore wind power in Maine via a proposed law that would boost the state's energy production.
Transportation and Alternative Fuels
Electricity/Utilities/Infrastructure
Wisconsin governor takes total control of resources agency
Todd Richmond, The Associated Press
The board that regulates Wisconsin's natural resources entered a new phase Wednesday, meeting for the first time with a majority of members appointed by Democratic Gov. Tony Evers after months of stonewalling by a Republican who refused to step down.
Opinions, Editorials and Perspectives
Why Tesla Is Still Gunning for Growth
Stephen Wilmot, The Wall Street Journal
Elon Musk's company might have to keep expanding despite a possible looming recession, given recent factory investments.
This email was sent by: Morning Consult
729 15th St. NW Washington, DC, 20005, US