Energy
Essential energy industry news & intel to start your day.
February 7, 2023
A MESSAGE FROM MORNING CONSULT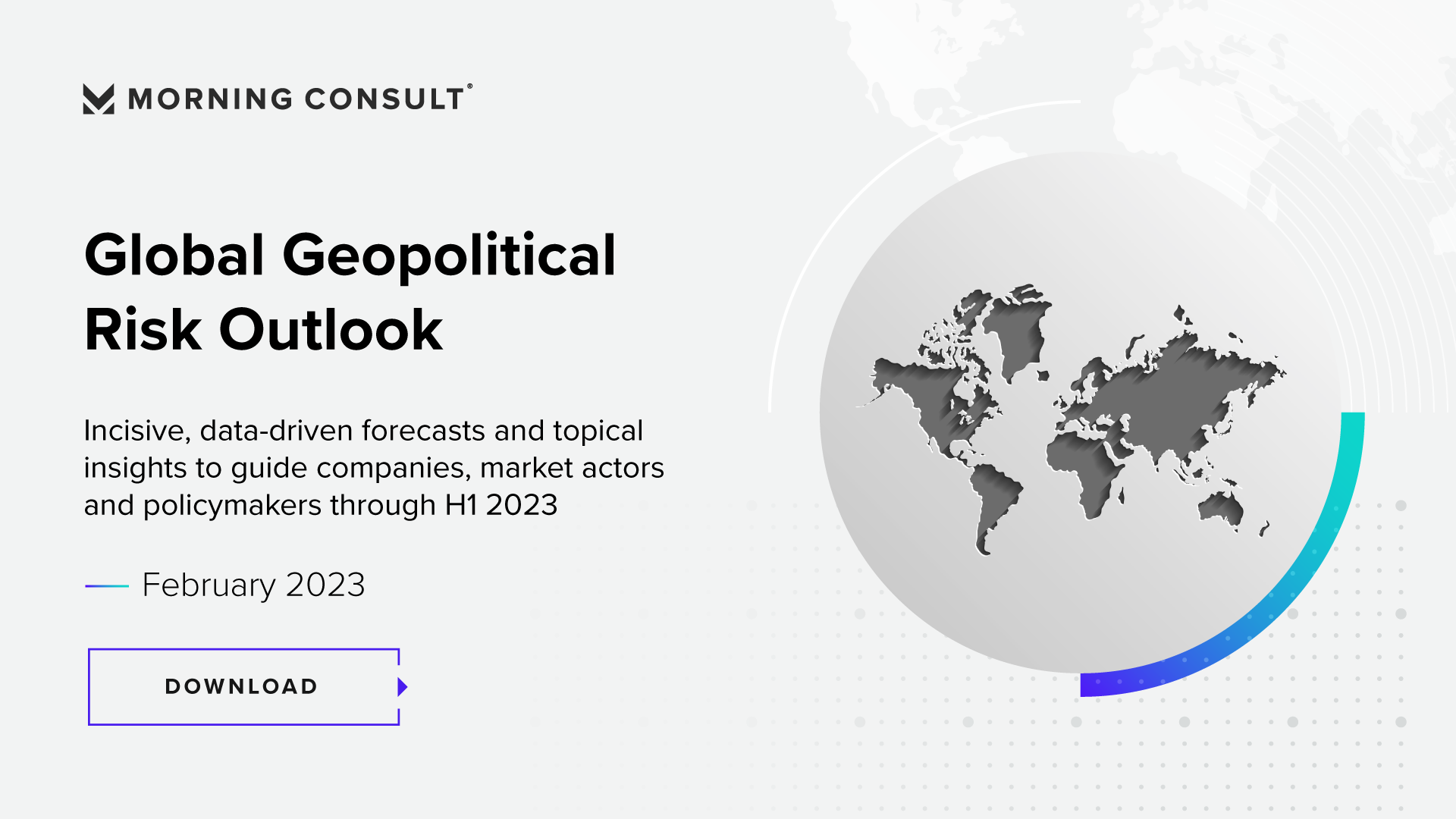 What Else You Need to Know
Fetterman tries to straddle Democratic energy divide
Timothy Cama, E&E News
The environmental and labor communities both have high hopes for John Fetterman.
Feds warn Rio Grande settlement could trigger disaster
Jennifer Yachnin, E&E News
The Biden administration on Monday urged a federal judge to reject a state-authored agreement that could end the long-running legal battle over the waters of the Rio Grande, asserting that proposal could bankrupt a major irrigation project.
U.S. is 'absolutely' behind on supply chain independence from China, Biden advisor says
Natasha Turk, CNBC
The U.S. has some rapid catching up to do if it is to secure the reliability of its supply chain and its independence from competitors like China, a top White House advisor admitted this week.
3 issues may determine N.Y.'s clean energy future
David Iaconangelo, E&E News
New York is embarking on a critical year for the implementation of its landmark climate law, which could have a ripple effect on the U.S. energy sector and set a precedent for other states.
Wall Street's CO2 Agenda Drives Green Bank to Quit Alliance
Alastair Marsh, Bloomberg
One of Germany's greenest banks has quit the world's biggest climate-finance alliance in protest, citing concerns that Wall Street is preventing the group from achieving its stated goal.
Arizona water chief predicts feds will step in on Colorado River conflict
Sharon Udasin, The Hill
The federal government will likely end up putting its foot down in a state-to-state squabble over cuts in Colorado River consumption, Arizona's water chief told The Hill.
Battling Lava and Snowstorms to Keep a Climate Project Alive
Raymond Zhong, The New York Times
Ever since an eruption in Hawaii halted a long-running record of carbon dioxide, scientists have found ways to carry on — atop a neighboring volcano.
LNG export terminals pose a growing and invisible threat: air pollution
Terry L. Jones, Louisiana Illuminator
Residents around existing LNG facilities in Louisiana already notice the smell and irritants from nearby terminals. With more under construction, air quality is poised to worsen.
UN Secretary-General: 'No more baby steps' on climate change
Dinah Voyles Pulver, USA Today
United Nations officials on Monday called for urgent and immediate action to address global problems such as climate change, nuclear threats and human rights during the opening session of its general assembly in New York. 
Derailed train cars in Ohio drained of toxic chemical amid mass evacuation
Kanishka Singh and Steve Gorman, Reuters
Nearly 2,000 residents of eastern Ohio remained under evacuation orders on Monday as railroad crews drained and burned off a toxic chemical from five tanker cars of a freight train that derailed in a fiery wreck three days earlier, officials said.
Rainmaking experiments boom amid worsening drought
Chelsea Harvey and Corbin Hiar, E&E News
Developing new and improved forms of cloud seeding has taken on a greater urgency in recent years. 
Even with legal protections, extreme heat and wildfire take a toll on farmworkers
Blanca Begert, Grist
Nearly half of workers in California say their farms are not in compliance with safety codes for extreme weather, survey finds.
She grew up under water boil advisories in Jackson. Now she's bringing environmental justice to the EPA.
Jessica Kutz, The 19th
In her community outreach role for the EPA, Rosemary Enobakhare is working to prioritize communities in need while "shining a light" on issues affecting them most.
Climate denial campaign goes retro with new textbook
Blanca Begert, Grist
'The 1990s called. They want their scientific misinformation back.'
Transportation and Alternative Fuels
Electricity/Utilities/Infrastructure
Comcast Mulls First-Ever Green Bond Sale to Fund Climate Goals
David Caleb Mutua, Bloomberg
Comcast Corp. is reaching out to gauge investor interest in what may be its first-ever bond sale earmarked for environmental projects as the nation's largest broadband provider looks to slash carbon emissions across its global operations.
Opinions, Editorials and Perspectives
This email was sent by: Morning Consult
729 15th St. NW Washington, DC, 20005, US