Energy
Essential energy industry news & intel to start your day.
November 23, 2022
Morning Consult Energy will be off for the rest of the week for the Thanksgiving holiday. The newsletter will resume on Monday.
A MESSAGE FROM MORNING CONSULT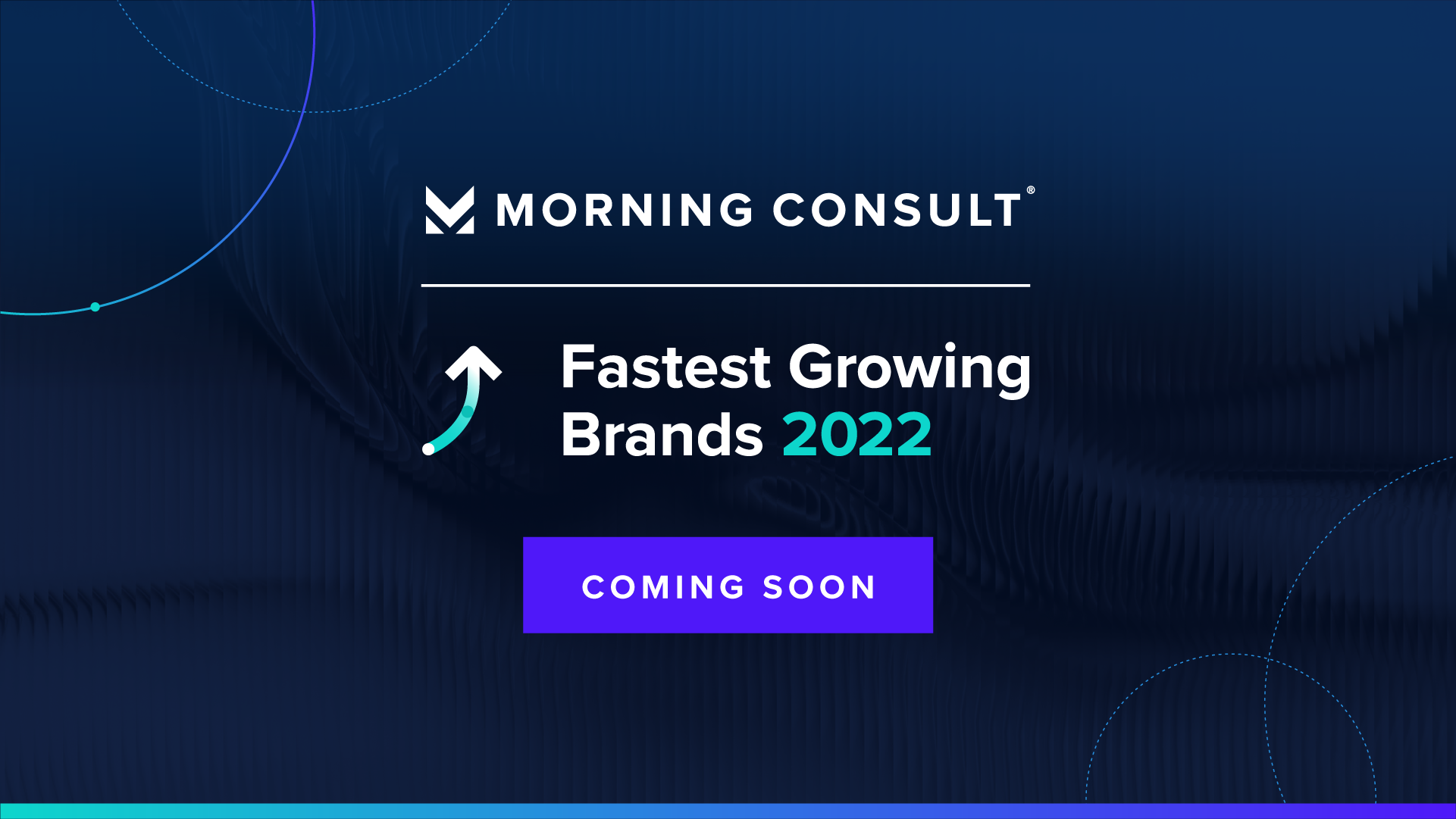 What Else You Need to Know
White House releases environmental justice screening tool
Kelsey Brugger, E&E News
The White House today released the latest version of an online mapping tool intended to help funnel billions of federal dollars to disadvantaged communities, incorporating new metrics like historic redlining, wildfire risk and proximity to abandoned mines.
Biden eases Trump-era restrictions for financial advisers on ESG
Rachel Frazin, The Hill
The Biden administration is making it easier for money managers to consider climate change and other environmental and social factors in retirement investments. 
SEC charges Goldman Sachs Asset Management with not following ESG investments policies
Kanishka Singh, Reuters
The U.S. Securities and Exchange Commission on Tuesday charged Goldman Sachs Asset Management with failing to follow its policies and procedures involving environmental, socially oriented and other investments, and fined the company $4 million.
New Mexico residents raise environmental justice concerns
Susan Montoya Bryan, The Associated Press
On the southern edge of New Mexico's largest city is a Hispanic neighborhood that used to be made up of a patchwork of family farms and quiet streets, but industrial development has closed in over the decades, bringing with it pollution.
Climate Change and Emissions
How China, the world's top polluter, avoids paying for climate damage
Maxine Joselow et al., The Washington Post
United Nations still considers China, now the world's second-largest economy and biggest annual polluter, a developing country.
Ads Often Run on Websites That Come With High Carbon Emissions but Low Returns, Study Finds
Megan Graham, The Wall Street Journal
A study from Scope3 and Ebiquity spotlights sites that consume more energy but yield a lower return on investment for marketers.
Climate change is making the weather more severe. Why don't most forecasts mention it?
Rebecca Hersher, NPR News
At global climate talks that just wrapped up, one of the few areas of agreement was about the worldwide toll of climate-driven weather disasters.
Mexico's Emissions Pledge Seen as Political Move With US Trade Dispute
Amy Stillman, Bloomberg
One of the highlights of the highly anticipated UN climate change convention last week was the ambitious emissions targets announced by Mexico, delivered proudly by the nation's foreign secretary Marcelo Ebrard alongside US special presidential envoy John Kerry.
Oil, Gas and Alternative Fuels
High demand and prices for lithium send mines into overdrive
Camila Domonoske, NPR News
Salty water gurgles quietly through a pipe across a dry lakebed and into a Caribbean-blue pond. It's carrying an element that is crucial to the electric car revolution and, suddenly, one of the world's hottest commodities: lithium.
Electric transit bus orders boom after Federal Transit Administration funds 1,100 buses
Dan Zukowski, Utility Dive
But as orders for zero-emission buses grow, supply chain challenges continue to delay deliveries.
China 'played a great game' on lithium and we've been slow to react, industry CEO says
Anmar Frangoul, CNBC
"I just think the Chinese have — I mean you have to take your hat off, they've played a great game," American Lithium CEO Simon Clarke tells CNBC.
Carmakers try to frustrate US push to cut China from EV supply chain
Claire Bushey and Aime Williams, Financial Times
Motor companies fret about loss of tax incentives as they depend on Chinese battery components.
Electricity, Utilities and Infrastructure
Water sector warns of 'catastrophic' rail strike
Hannah Northey, E&E News
The nation's drinking water and wastewater systems are warning that a nationwide rail strike could snarl shipments of critical chemicals like chlorine and imperil their ability to provide safe drinking water and sewage services across the nation.
Ukrainian energy systems on brink of collapse after weeks of Russian bombing
David L. Stern et al., The Washington Post
After just six weeks of intense bombing of energy infrastructure, Russia has battered Ukraine to the brink of a humanitarian disaster this winter as millions of people potentially face life-threatening conditions without electricity, heat or running water.
Public utility to pipe water to residents of 'Gasland' town
Michael Rubinkam, The Associated Press
A new water line will deliver something that residents of a rural Pennsylvania community have gone without for the last 14 years — a clean, reliable supply of drinking water — after a public utility on Tuesday released the first details of a plan to mitigate the damage that a gas driller is charged with causing.
The power grid faced heat waves, record demand and tight conditions in 2022. What happens next?
Kavya Balaraman, Utility Dive
All over the country, a changing climate and extreme weather events – whether due to high temperatures, low temperatures or storms and hurricanes – are posing a threat to grid reliability in the U.S.
Environment, Land and Resources
U.S. aims to sanction Brazil deforesters, adding bite to climate fight
Gabriel Stargardter and Brad Haynes, Reuters
The United States is looking to crack down on environmental criminals behind surging deforestation in the Brazilian Amazon, using penalties such as Magnitsky sanctions to tackle climate change more aggressively, U.S. sources and officials told Reuters.
EPA reports drop in significant Clean Water Act violations
Zack Budryk, The Hill
Clean Water Act violations reported by the Environmental Protection Agency (EPA) dropped by more than half in the years following an interstate compliance agreement, the EPA announced Tuesday.
The U.S. Promised Tribes They Would Always Have Fish, but the Fish They Have Pose Toxic Risks
Tony Schick, Oregon Public Broadcasting, and Maya Miller, ProPublica
For decades, the U.S. government has failed to test for chemicals and metals in fish. So, we did. What we found was alarming for tribes.
Endangered status sought for manatees as hundreds starve
Curt Anderson, The Associated Press
Manatees that are dying by the hundreds mainly from pollution-caused starvation in Florida should once again be listed as an endangered species, environmental groups said Monday in a petition seeking the change.
Opinions, Editorials and Perspectives
How this climate change fund could fuel populism in richer nations
Henry Olson, The Washington Post
The announcement that climate negotiators at COP27 have agreed to establish a global fund to compensate poorer nations for damage wrought by climate change was hailed as a major accomplishment by climate activists.  It might instead prove a major boost to anti-green populist parties worldwide.
This email was sent by: Morning Consult
729 15th St. NW Washington, DC, 20005, US