Energy
Essential energy industry news & intel to start your day.
May 13, 2022
Top Stories
The House is set to vote next week on a Democratic bill that would bar "excessive" or "exploitative" fuel prices as gasoline over the last several days has reached new record highs. The Consumer Fuel Price Gouging Prevention Act will likely die in the Senate, as Republicans are not expected to support the legislation, which would ban price increases during national energy emergencies declared by the president. (

Bloomberg

)

BP PLC shareholders voted in support of the supermajor's climate strategy – which includes a 2050 net-zero emissions target for the production and sale of oil, gas and other products – with an approval of 88.5%, as oil and gas companies have increasingly faced more pressure from shareholders on emissions reduction goals. Meanwhile, a resolution filed by activist shareholder group Follow This, which would have called on BP to set "inspirational" climate targets, received roughly 15% of voter support. (

Reuters

)

Sen. Sheldon Whitehouse (D-R.I.) plans to introduce a carbon border adjustment measure "within the next 10 days or so" as the legislation seeks to impose a fee on imports of energy-intensive goods modeled after the federal government's social cost of carbon. The policy could win the backing of some Republicans as a way to hit polluting industries that have moved to China. (

E&E News

)
Events Calendar (All Times Local)
A MESSAGE FROM MORNING CONSULT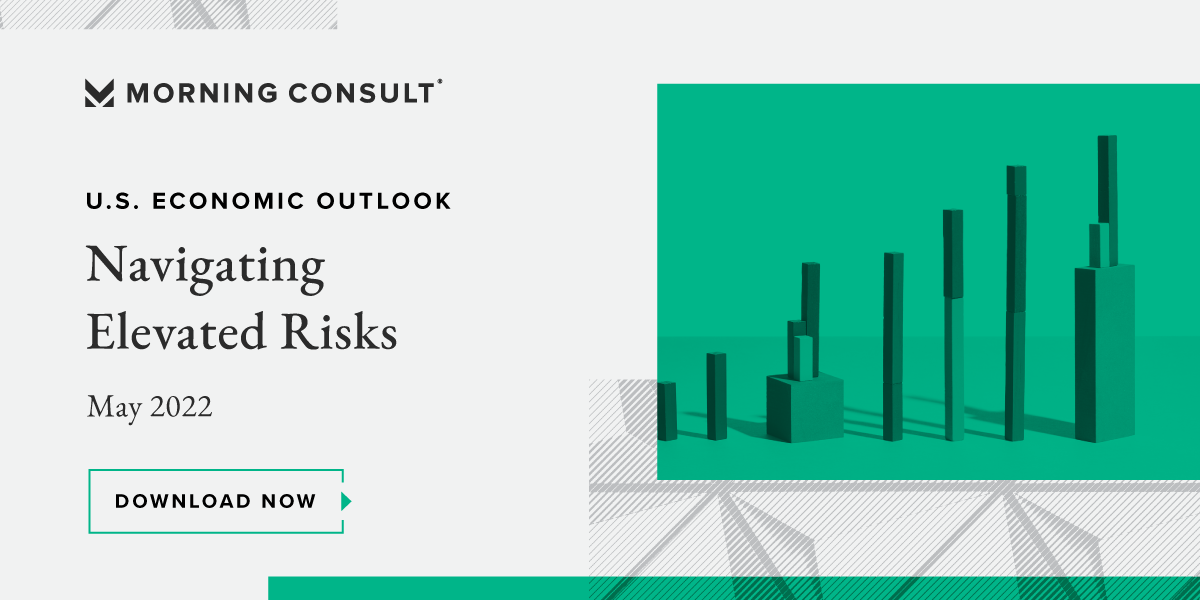 What Else You Need to Know
Plants have been grown in lunar soil for the 1st time ever
Ashley Strickland, CNN
In a landmark first, scientists have grown plants in lunar soil using samples collected during the Apollo missions to the moon. This is the first time plants have been sprouted and grown on Earth in soil from another celestial body.
How Congress is routing climate policy through the Army Corps of Engineers
Jake Bittle, Grist
A bipartisan bill is poised to fund massive climate adaptation projects — it just doesn't call them that.
Daphne Chouliaraki Milner, Atmos
Atmos speaks with young climate visionaries working across food, tech, activism, fashion, and education about how they are reimagining their respective industries.
Are "say on climate" shareholder votes just more corporate greenwashing?
Tim McDonnell, Quartz
Since the beginning of 2021, at least 33 companies in the US and Europe have held so-called "say on climate" votes, in which the companies asked investors to give a non-binding thumbs-up to its climate plan.
Climate Change and Emissions
Five Texas refineries polluted above federal limit on cancer-causing benzene last year, report found
Erin Douglas, Texas Tribune
Benzene is a known human carcinogen, according to the EPA. The Texas refineries were among a dozen industrial plants in the U.S. that emitted the highest levels of the chemical in 2021.
Offset Markets Need to Know Their Carbon—and Their Customers
Nathaniel Bullard, Bloomberg
There's invention and competition in carbon markets, but they will have a high degree of uncertainty until two sets of problems are solved. 
Human Behavior Is the Other Puzzle for Climate-Change Modeling
Ed Ballard, The Wall Street Journal
Climate risk involves consumer preferences and litigation outcomes, in addition to floods and fires.
SEC gets aggressive in demanding climate data
Avery Ellfeldt, E&E News
Public companies may not have much time to get a handle on the risks posed to their bottom lines by a warmer planet.
EPA blocks bid to review basis for climate regs
Kevin Bogardus, E&E News
EPA has declined yet again to revisit the agency's foundational ruling behind its climate change regulations.
Carlyle Group Hires Dey as It Restructures Energy-Deals Team
Dawn Lim, Bloomberg
Carlyle Group Inc. hired Avik Dey to co-head its energy business as part of broader shifts in how the private equity firm invests in the industry.
What overturning Roe v. Wade means for pregnant people in pollution hotspots
Naveena Sadasivam and Eve Andrews, Grist
Communities near polluting sites tend to be disproportionately lower income and people of color — populations that are more likely to need abortion care in the first place.
Oil, Gas and Alternative Fuels
U.S. oil pipeline operators gear up for higher shale output
Arathy Somasekhar, Reuters
The volume of crude oil flowing on pipelines from the top U.S. shale field to export hubs on the U.S. Gulf Coast could surge to pre-pandemic levels by October, analysts said, signaling the end of desperate days for some Texas oil pipeline operators.
Offshore move highlights Biden's mixed message on oil
Heather Richards and Robin Bravender, E&E News
The Biden administration has scrapped planned offshore drilling auctions soon after calling for increased domestic oil production and tapping emergency reserves in a bid to ease gas prices.
Koch Industries, Fossil Fuel Veteran, Makes Another Battery Bet
David R Baker, Bloomberg
Leads $102 million funding round for 6K manufacturing startup
Gasoline, diesel prices rise to another record amid rampant inflation
Pippa Stevens, CNBC
Retail diesel and gasoline prices climbed to another record high Thursday, as rampant inflation sends costs across the economy surging.
Latest Venture Global LNG deals advance second Louisiana facility
Reuters
Two long-term supply deals struck this week by liquefied natural gas developer Venture Global LNG put its second Louisiana LNG facility on the verge of construction and financing approval, analysts said.
Sources: Hyundai to set $7B US plant during Biden Asia visit
Jeff Amy And Aamer Madhani, The Associated Press
South Korean automaker Hyundai Motor Group is expected to announce next week that it's building a massive electric vehicle plant near Savannah, Georgia, according to a U.S. official familiar with the anticipated announcement.
U.S. House Democrat seeks documents on USPS vehicle plan
David Shepardson, Reuters
The chair of the U.S. House panel overseeing the Postal Service (USPS) asked the agency to turn over documents and answer questions on its plans to buy mostly gas-powered next-generation delivery vehicles as critics question the move over costs and the environmental impact.
Rising Diesel Costs Are Straining U.S. Truckers, Shipping Operations
Paul Page, The Wall Street Journal
Diesel costs are reaching new highs across the U.S., straining the operations of trucking companies and wrecking the transportation budgets of businesses that need to ship goods.
Electricity, Utilities and Infrastructure
Environment, Land and Resources
Wildfires threaten New Mexico resorts, burn California mansions
Adria Malcolm and Andrew Hay, Reuters
Wildfires edged towards mountain resort towns in northern New Mexico on Thursday and engulfed an enclave of multi-million-dollar mansions in southern California.
'Like an inferno:' Western US burning at furious pace so far
Marcio J. Sanchez And Brian Melley, The Associated Press
Wildfires are on a furious pace early this year, from a California hilltop where mansions with multimillion-dollar Pacific Ocean views were torched to remote New Mexico mountains charred by a month-old monster blaze.
U.S. asbestos imports surge despite crackdown
E.A. Crunden, E&E News
Advocates are reiterating calls for a national ban on one of the world's most notorious carcinogens, with data showing imports for asbestos are on the rise this year despite ongoing regulatory action.
U.S. EPA distributes $250 mln to clean up polluted sites
Reuters
The U.S. Environmental Protection Agency on Thursday awarded $254 million to 265 communities around the country to help them clean up contaminated areas to spur economic revitalization, part of a broader plan to lift up polluted, underserved areas.
Hurricane-force winds, dust storm blast South Dakota, Minnesota
Jason Samenow, The Washington Post
A violent thunderstorm complex known as a derecho unleashed wind gusts over 100 mph causing widespread damage
Colorado legislature passes bill banning 'forever chemicals' in products
Sharon Udasin, The Hill
On the list of products are carpets or rugs, cosmetics, fabric treatments, food packaging, juvenile products, oil and gas products, textiles furnishings and upholstered furniture, according to the bill.
Opinions, Editorials and Perspectives
This email was sent by: Morning Consult
729 15th St. NW Washington, DC, 20005, US