Energy
Essential energy industry news & intel to start your day.
September 22, 2022
Scorching Summer Has Americans Worried About Heat Waves, Droughts 
It's the first day of fall, but high temperatures are still plaguing parts of the country. 
Across all regions of the United States, around half of adults worried about heat waves point to possible power outages as a major driver of their concern, according to a Morning Consult survey conducted in mid-August. 
As the world continues to heat up, nearly 3 in 4 U.S. adults are concerned about heat waves' impact on their communities. And roughly a third of the public believes climate change has contributed "a lot" to recent natural disasters.
Check out the story here: After a Scorching Summer, Heat Waves Are a Local Concern for 7 in 10 U.S. Adults.
Today's Top News
Tune in (all times local): 
PRESENTED BY THE NATIONAL CORN GROWERS ASSOCIATION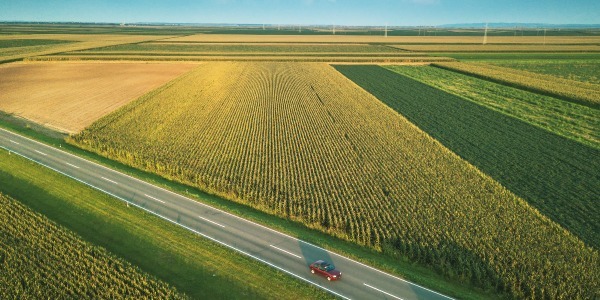 What Else You Need to Know
U.S. Civil Rights Commission sees inequities in FEMA disaster response
David Nakamura, The Washington Post
A report says that after Hurricane Harvey and Hurricane Maria, the poor, disabled and non-English-speaking were less well served.
Manchin's Gas Pipeline Deal Irks Both Parties, Snarling Spending Bill
Emily Cochrane and Lisa Friedman, The New York Times
The West Virginia Democrat is trying to attach an oil and gas permitting measure to must-pass spending legislation.
Manchin's permitting reform deal on life support in face of GOP opposition
Alexander Bolton, The Hill
The controversial permitting reform bill unveiled by Sen. Joe Manchin (D-W.Va.) late Wednesday has only a slim chance of passing the Senate next week as Republicans don't want to give the West Virginia senator a victory after he resurrected President Biden's tax and climate agenda in late July.  
Oil wish list or renewables boost? Manchin bill may be both
Benjamin Storrow, E&E News
The transition to a clean energy economy will involve trade-offs. Few are as stark as those in the permitting bill unveiled Wednesday by Sen. Joe Manchin, the West Virginia Democrat.
Senate ratifies international climate deal on refrigerants
Matthew Daly, The Associated Press
In a major action to address climate change, the Senate on Wednesday ratified an international agreement that compels the United States and other countries to limit use of hydrofluorocarbons, highly potent greenhouse gases commonly used in refrigeration and air conditioning that are far more powerful than carbon dioxide.
Climate Change and Emissions
California is awash in renewable energy — except when it's most needed
Erica Werner, The Washington Post
The state has moved quickly to increase solar power, but can't store it all for peak demand hours.
Puerto Rico is in the dark again, but solar companies see glimmers of hope
Michael Copley, NPR News
Much of Puerto Rico is still without power after Hurricane Fiona battered the island on Sept. 19. The storm laid bare how vulnerable the territory's power system still is five years after Hurricane Maria plunged it into an 11-month blackout — the longest in American history — and led to the deaths of almost 3,000 people.
N.J. sets East Coast's largest offshore wind target
David Iaconangelo, E&E News
New Jersey plans to build more offshore wind than any other East Coast state, with a new target of developing 11 gigawatts by 2040.
How a clean energy future is colliding with mining's dark past
Lylla Younes, Grist
Over the next several decades, global demand for these "critical minerals," a group that includes lithium, cobalt, nickel, and copper, is projected to increase by 400-600 percent driven by a surge in manufacturing of renewable technologies. 
Illinois grapples with implementing 100% clean energy law
Jeffrey Tomich, E&E News
Years of lobbying and debate over Illinois' energy future culminated a year ago when Gov. J.B. Pritzker (D) signed the Climate and Equitable Jobs Act, making the state the first in the Midwest to put into law a 100 percent carbon-free electricity goal.
Oil, Gas and Alternative Fuels
US gas prices tick up, ending 99-day streak of lower costs
David Koening and Michelle Chapman, The Associated Press
A 99-day run of falling gasoline prices — a streak that gave consumers a glimmer of hope that red-hot inflation might be cooling — has ended, with pump prices still much higher than a year ago.
California relied heavily on natural gas during Sept heat wave -EIA
Reuters
During an extreme heat wave in early September, the California power grid relied on natural gas for almost half of its electricity generation to meet peak demand, the U.S. Energy Information Administration (EIA) said on Wednesday.
Bloomberg takes on the plastics industry
E.A. Crunden, E&E News
Billionaire Michael Bloomberg is launching an $85 million campaign aimed at blocking the petrochemical industry's staggering supply of plastics and bolstering local advocacy efforts.
BP refinery fire in Ohio kills 2 workers
Justin Jacobs, Financial Times
Facility remains closed and analysts warn prolonged shutdown could push petrol prices higher.
Cheniere to fix Louisiana LNG plant equipment after failing pollution test
Nichola Groom and Valerie Volcovici, Reuters
Top U.S. LNG exporter Cheniere Energy Inc. said it will repair and replace equipment at its Louisiana terminal after tests showed it exceeded newly-imposed hazardous emissions limits on certain known carcinogens, but the work will have no material impact on operations.
Electricity, Utilities and Infrastructure
Environment, Land and Resources
Biden declares major disaster in Puerto Rico to energize Fiona recovery
Gloria Gonzalez, Politico
Federal funds are also now available to Puerto Rico on a cost-sharing basis for debris removal and emergency protective measures as well as hazard mitigation measures.
Puerto Rico struggles to reach areas cut off by Fiona
Danica Coto, The Associated Press
Hurricane Fiona left dozens of families stranded across Puerto Rico after smashing roads and bridges, with authorities still struggling to reach people four days after the storm smacked the U.S. territory, causing historic flooding.
Dozens of records smashed in Midwest during late-September heat wave
Zach Rosenthal, The Washington Post
Temperatures rose above the century mark, smashing records in the latest in what has been a hot summer.
California fish conservation law could protect bees
The Associated Press
The California Supreme Court on Wednesday allowed the state to consider protecting threatened bumblebees under a conservation law listing for fish.
Tribes seek more details on water use at Arizona copper mine
Felicia Fonseca, The Associated Press
An environmental review for a proposed copper mine in eastern Arizona did not adequately analyze the potential impacts of climate change and the strain that drought and demand have put on water resources in the region, a U.S. Bureau of Land Management report has found.
How Fiona was a different kind of storm than Maria
Lauren Tierney and Laris Karklis, The Washington Post
Five years after Hurricane Maria struck Puerto Rico, killing thousands and triggering one of the largest blackouts in U.S. history, the island is now recovering after extreme rainfall and winds from Hurricane Fiona.
Michigan property owners settle PFAS case for $54 million
The Associated Press
A judge has given tentative approval to a $54 million settlement involving 3M Co., a shoe manufacturer and property owners in western Michigan who said their land and wells were contaminated by toxic "forever chemicals."
A Message From the National Corn Growers Association:
Corn ethanol is an economic and environmentally friendly energy source available today. Low carbon liquid fuels are essential to decarbonizing the transportation sector successfully and affordably. In fact, according to researchers from Harvard, MIT, and Tufts, corn ethanol cuts greenhouse gas emissions by 46% compared to GHG emissions from gasoline. Learn more about how corn ethanol is part of the climate solution. Low-Carbon, High-Octane, Low-Cost.
Nevada wants feds to declare mothballed nuke dump plan dead
Ken Ritter, The Associated Press
After a decade in limbo, Nevada is pressing U.S. nuclear regulators to finally kill a mothballed proposal to entomb the nation's most radioactive waste beneath a windswept volcanic ridge north of Las Vegas.
Opinions, Editorials and Perspectives
Sofia Maia and Luiza Demoro, Bloomberg NEF
The world recorded an unprecedented spike in coal generation in 2021 as countries turned to existing fleets of fossil-fueled power plants to meet fast-growing power demand and keep the lights on amid droughts and higher natural gas prices.
This email was sent by: Morning Consult
729 15th St. NW Washington, DC, 20005, US