Energy
Essential energy industry news & intel to start your day.
April 26, 2021
Top Stories
California Gov. Gavin Newsom (D) has announced plans to ban new permits for fracking starting in 2024, which would be instituted by the state's Department of Conservation, in an apparent reversal of the governor's previous statements that he does not have the executive authority to ban the controversial practice. Newsom also called on the California Air Resources Board to evaluate how to phase out all oil extraction by 2045. (

Los Angeles Times

)

A global assessment has found that reducing methane emissions will be critical in the short term to mitigate the worst impacts of climate change, according to a soon-to-be-released United Nations report seen by a media outlet. It pinpoints the fossil fuel industry as having the most potential to cut methane emissions at low cost, and says that expanding the use of natural gas without advances in carbon-capture technology is unlikely to be compatible with achieving the goals of the Paris Agreement. (

The New York Times

)

According to special climate envoy John Kerry, President Joe Biden is considering the use of a border adjustment tax to encourage other countries to cut their carbon emissions. The mechanism would essentially impose a levy on imports from countries with less strict climate rules and disincentivize companies from moving their operations to those countries. (

Bloomberg

)
Events Calendar (All Times Local)
PRESENTED BY WILLIAMS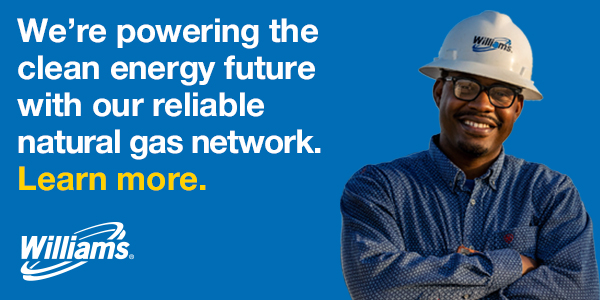 What Else You Need to Know
Climate Change and Emissions
John Kerry After Climate Summit: 'This Is Where the Market Is Moving'
David Westin and Will Wade, Bloomberg
An interview with President Biden's top climate diplomat after a two-day gathering of world leaders.
Yellen, Lagarde Call On Private Sector to Mobilize on Climate
Christopher Condon and Carolynn Look, Bloomberg
U.S. Treasury Secretary Janet Yellen and European Central Bank President Christine Lagarde wrapped up a week of international events focused on fighting climate change by renewing their call to financial institutions and investors to mobilize private capital in the effort.
The U.S. is back on climate. Now what?
Zack Colman et al., Politico
The United States brought the world's most important leaders together in an attempt to restore its position as dealmaker and momentum-builder for one of the most vexing global problems.
Biden's Bet on a Climate Transition Carries Big Risks
Coral Davenport, The New York Times
The president's plans to cut emissions in half by 2030 relies heavily on a government effort to steer the development of new industries, but business leaders are fretting over the rapid timeline.
Global Emissions Goals Come With Big Cost and Political Hurdles
Juan Forero et al., The Wall Street Journal
Large global polluters such as China, India and the U.S. have pledged to switch to cleaner energies, but such overhauls would require hefty funding and deft political maneuvering.
Saudi Arabia to join new forum on climate change – state news agency
Reuters
Saudi Arabia will join the United States, Canada, Norway, and Qatar in forming a new platform for oil and gas producers to discuss how they can support the implementation of the Paris Agreement on climate change, the state news agency SPA reported on Saturday.
New US climate strategy opens up old faultlines with Europe
Mehreen Khan et al., Financial Times
Biden's environmental comeback only masks divergent approaches between the two economic powerhouses.
Granholm announces goal to make hydrogen power, EV batteries more affordable
Rachel Frazin, The Hill
Energy Secretary Jennifer Granholm on Friday announced new goals to lower the cost of clean energy and other climate change technologies, including reducing the cost of hydrogen and batteries for electric vehicles.
Battery-Metal Rush Pits Miners Against Marine Biologists
Jonathan Tirone, Bloomberg
Controversial plans to mine the ocean floor face a key test this year when a United Nations body unveils rules that could spur the exploitation of hundreds of billions of dollars of battery metals.
Samsung unit considers developing $673 mln solar plants in Texas -documents
Reuters
A unit of Samsung C&T Corp is considering developing solar power plants worth $673 million in the U.S. state of Texas, aiming to sell the electricity generated starting December 2023, documents reviewed by Reuters showed.
Low-income countries play carbon leapfrog in green energy shift
Patrick Mulholland, Financial Times
The expansion of Vietnam's wind and solar farms is proving crucial to powering its economic growth.
US offshore wind projects test strength of Joe Biden's green jobs promise
Gregory Meyer, Financial Times
Developments will be affected by state labour rules, lack of local parts and old shipping law.
The White House warns that the U.S. lags behind China on developing clean technologies.
Katie Rogers, The New York Times
A report published by the Biden administration on Friday made the case that a failure to adopt clean energy technologies and reduce carbon emissions will contribute to rising economic costs, and warns that the United States has fallen behind in its efforts to develop strategies to combat the effects of climate change.
Oil, Gas and Alternative Fuels
Exxon faces 'existential' risk over fossil fuel focus, activist investor warns
Derek Brower and Justin Jacobs, Financial Times
The hedge fund Engine No 1 steps up drive to overhaul board, pointing to oil group's 'value destruction.'
Gas prospects lose steam as renewables gather pace
Justin Jacobs, Financial Times
The drop in green energy costs and tougher emissions targets take the shine from 'cleaner than coal' pitch.
Schlumberger optimistic over recovering oil demand
Derek Brower and Justin Jacobs, Financial Times
The oilfield services companies bore the brunt of last year's crash but prices have rallied and other signs are encouraging.
Standing Rock disputes new figures by Dakota Access owners
The Associated Press
Attorneys for the Standing Rock Sioux Tribe in North Dakota and South Dakota say the U.S. Army Corps of Engineers unlawfully authorized the Dakota Access pipeline without fully assessing the risks and are asking a judge to shut down the flow of oil while the Corps conducts a second environmental review.
Oil-Field Services—Lots to Like Beneath the Surface
Jinjoo Lee, The Wall Street Journal
How is the oil patch's recovery coming along? Slow and steady, judging by the three major oil field services firms that unveiled results in the past week. That should be music to investors' ears.
There are massive chemical dumps in the Gulf we know almost nothing about
Chris D'Angelo, Grist
In the 1970s, the EPA allowed chemical companies to dump toxic waste into the deep sea. Now, oil giants are drilling right on top of it.
A Message from Williams:
As America's clean energy partner, Williams is taking bold action to reduce carbon emissions. We're on track to reduce our emissions 56% by 2030, and net zero by 2050. We are making clean energy happen today by embracing new technologies to reduce methane emissions and we're already capitalizing on our existing infrastructure to accelerate the next generation of fuel like hydrogen and renewable natural gas. Learn how we're fueling America's clean energy future.
Electricity, Utilities and Infrastructure
Environment, Land and Resources
Uranium Miners Seeking a Foothold Take Unorthodox Approach: Buying Uranium
Joe Wallace and Rhiannon Hoyle, The Wall Street Journal
Companies that are planning to mine uranium, known as junior miners, are purchasing the nuclear fuel to help clinch sales for new mines.
DOE Earmarks $109.5 Million to Support Coal Workers
Darrell Proctor, Power
The U.S. Department of Energy (DOE) said it will provide $109.5 million in funding for projects that directly support job creation in communities impacted by the energy transition, particularly for workers and areas struggling due to closures of coal-fired power plants and coal mines.
Opinions, Editorials and Perspectives
Confronting the myth of carbon-free fossil fuels: Why carbon capture is not a climate solution
Environmental Working Group
The world is confronting a climate emergency. Avoiding climate catastrophe requires immediate and dramatic reductions in greenhouse gas emissions that are possible only with a significant investment of public resources in proven mitigation measures, beginning with eliminating fossil fuel use and halting deforestation. Carbon capture and storage, or CCS, and carbon capture, utilization and storage, or CCUS, will not address these core drivers of the climate crisis or meaningfully reduce greenhouse emissions, and should not distract from real climate solutions.
Investing in the US Natural Gas Pipeline System to Support Net-Zero Targets
Erin M. Blanton et al., Columbia SIPA Center on Global Energy Policy
The Biden administration's move to bring the United States back into the Paris Agreement and lower greenhouse gas emissions to address climate change will, if carried through, lead to a reduction in fossil fuel consumption. Cutting back on the burning of coal, oil, and natural gas will be critical to transitioning the country to the lower-carbon energy system it needs to achieve decarbonization targets. But while it may seem counterintuitive, investing more in the domestic natural gas pipeline network could help the US reach net-zero emission goals more quickly and cheap
This email was sent by: Morning Consult
729 15th St. NW Washington, DC, 20005, US