Energy
Essential energy industry news & intel to start your day.
April 29, 2021
Paying for Infrastructure: Carbon Tax Gets More Voter Support Than Gas Tax
After a substantial foray into last week's climate summit and its accompanying emissions commitments, Morning Consult polling has returned to one of the Biden administration's major legislative hurdles: how to get his infrastructure plan passed and paid for. 
While past articles from my colleague Claire Williams found that President Joe Biden's initial plan to raise corporate income taxes to help pay for the more than $2 trillion in proposed investments is widely popular with voters, my latest story compares that pitch with a handful of others that have been proposed: a carbon tax, an increased gas tax and a mileage tax, specifically. 
We found that the latter two options — which some have framed as "user fees" for those who will most use the infrastructure — are comparably unpopular: roughly 3 in 5 voters say they oppose both. A carbon tax, however, which would target greenhouse gas emitters, garnered the support of 52 percent of voters, and opposition from 34 percent. Meanwhile, higher corporate taxes remain popular with a majority of voters. For more, see here. 
Top Stories
In his first address to Congress, President Joe Biden doubled down on his message that fighting climate change will beget job creation, saying that "there's no reason why American workers can't lead the world in the production of electric vehicles and batteries." Citing "independent experts," Biden said that his more than $2 trillion American Jobs Plan would add millions of jobs to the U.S. economy, including in renewable energy and in electric grid modernization. (

The Hill

)

The Senate voted 52-42 to effectively reinstate an Obama-era methane rule, using the Congressional Review Act to rescind the Trump administration's relaxation of the 2016 regulation of the potent greenhouse gas. The regulatory reversal had the support from many companies in the oil and gas industry and prompted three Republicans — Sens. Rob Portman (R-Ohio), Susan Collins (R-Maine) and Lindsey Graham (R-S.C.) — to join their colleagues across the aisle to vote for the measure. (

Politico

)

The Supreme Court heard arguments over whether several energy companies can seize New Jersey land to build a $1 billion interstate pipeline using eminent domain, granted by the 1938 Natural Gas Act that allows private energy companies to take property if they have received the relevant Federal Energy Regulatory Commission certificate. A lower court ruled in favor of the New Jersey government, which argues that the project would compromise the state's rights. (

Reuters

)
Events Calendar (All Times Local)
PRESENTED BY WILLIAMS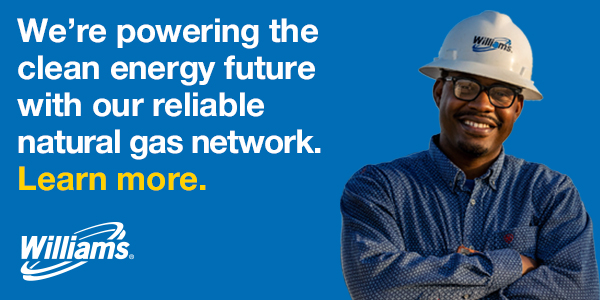 What Else You Need to Know
Climate Change and Emissions
People of Color Breathe More Hazardous Air. The Sources Are Everywhere.
Hiroko Tabuchi and Nadja Popovich, The New York Times
Researchers uncovered stark disparities between white people and minorities across thousands of categories of pollution, including trucks, industry, agriculture and even restaurants.
Glaciers Are Melting More Rapidly, Risking Floods and Droughts
William Wilkes, Bloomberg
A new study found the Earth lost 30% more ice per year from 2015 to 2019 compared with the previous five years.
The U.S. Will Need a Lot of Land for a Zero-Carbon Economy
Dave Merrill, Bloomberg
At his international climate summit last week, President Joe Biden vowed to cut U.S. greenhouse gas emissions in half by 2030. The goal will require sweeping changes in the power generation, transportation and manufacturing sectors. It will also require a tremendous amount of land.
Climate Activists Say BlackRock Just Failed a Key Test
Michelle Celarier, Institutional Investor
The asset management giant voted in favor of Wells Fargo's existing chairman, whom activists criticized for not doing enough to fight global warming.
From dust bowl to California drought: a climate scientist on the lessons we still haven't learned
Maanvi Singh, The Guardian
Peter Gleick argues there's an urgent need to reshape our relationship to water: 'There is enormous untapped potential for conservation'
Colorado governor says he would veto climate change bill
The Associated Press
Colorado Gov. Jared Polis says he would veto a bill backed by fellow Democrats that is designed to enforce, through additional regulation, a state plan to cut greenhouse gas emissions to combat climate change.
Oil, Gas and Alternative Fuels
Volkswagen plans renewable investments in CO2 reduction push
Christoph Steitz and Jan Schwartz, Reuters
Volkswagen plans to invest about 40 million euros ($48 million) in European wind and solar projects by 2025 as part of a push to become carbon neutral, the head of the group's namesake brand said on Thursday.
Susan Pulliam et al., The Wall Street Journal
The Tesla and SpaceX chief courts conflict with an alphabet soup of government agencies—and generally gets away with it.
Tesla accused of violating environmental regulations in US and Germany
Zack Budryk, The Hill
Tesla defended itself in a Wednesday filing against U.S. and German complaints. American regulators said the automaker has not proved its compliance with environmental regulations and German officials accused it of not taking back customer batteries.
Ford Warns Chip Shortage Will Worsen, Posts Highest Quarterly Net Income in Years
Mike Colias, The Wall Street Journal
Ford Motor Co. posted $3.3 billion in net income—its highest quarterly result in years—but warned the financial toll from the continuing global computer-chip shortage will likely worsen.
A Message from Williams:
As America's clean energy partner, Williams is taking bold action to reduce carbon emissions. We're on track to reduce our emissions 56% by 2030, and net zero by 2050. We are making clean energy happen today by embracing new technologies to reduce methane emissions and we're already capitalizing on our existing infrastructure to accelerate the next generation of fuel like hydrogen and renewable natural gas. Learn how we're fueling America's clean energy future.
Electricity, Utilities and Infrastructure
NextEra Plans to Harness Landfill Gas to Make Renewable Fuel
Josh Saul and Naureen S. Malik, Bloomberg
NextEra Energy Inc. and OPAL Fuels LLC plan to capture methane from a Minnesota landfill to produce renewable natural gas, adding to a series of projects seeking to cash in on the energy source while helping cut greenhouse-gas emissions.
Environment, Land and Resources
Destination: Elga
Polina ivanova, Reuters
A Russian telecoms magnate plans to spend billions on the Siberian coal project, despite terrain that is covered by snow up to eight months a year and the doomed efforts of the previous owner. As many Western countries move away from the fossil fuel, Moscow doubles down on production and turns east, to Asia.
China has 'no other choice' but to rely on coal power for now, official says
Evelyn Cheng, CNBC
China has ambitious goals for cutting its carbon emissions, but it won't be abandoning coal power anytime soon as it keeps its eye firmly on economic targets.
Opinions, Editorials and Perspectives
This email was sent by: Morning Consult
729 15th St. NW Washington, DC, 20005, US