Energy
Essential energy industry news & intel to start your day.
April 28, 2021
Nearly 2 in 3 Voters in Biden's Corner on Emissions Cuts
Two polls released this week found that voters are broadly in support of President Joe Biden's recent overtures on climate action, including the pledge to at least halve emissions by the end of the decade. 
The first Morning Consult poll found that nearly two-thirds of voters say they support the 2030 emissions cut target, including 85 percent of Democrats and 43 percent of Republicans. And the second, conducted by both Morning Consult and Politico, found that a plurality of voters (42 percent) say the target displays a "just right" level of ambition, while 30 percent say it is too ambitious and 11 percent said it is not ambitious enough. For more on these, and several other related questions, read on here. 
Events Calendar (All Times Local)
PRESENTED BY WILLIAMS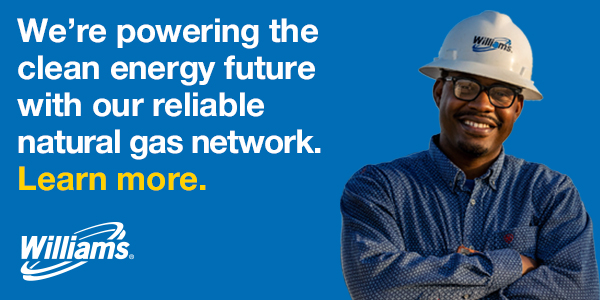 What Else You Need to Know
Climate Change and Emissions
Banks Produce 700 Times More Emissions From Loans Than Offices
Alastair Marsh, Bloomberg
It's through their loan books and investment portfolios that banks and asset managers make their biggest contribution to climate change.
Trudeau Hits Back Against Criticism of Canada as Climate Laggard
Kait Bolongaro and Danielle Bochove, Bloomberg
Justin Trudeau defended Canada's climate record against criticism its emissions targets aren't ambitious enough, arguing his government's carbon tax represents a more concrete plan.
Financial firms should disclose emissions from activities they fund, group says
Simon Jessop and Ross Kerber, Reuters
The world's banks, asset managers and insurers should provide more information to investors about the greenhouse gas emissions from the activities they finance, a group that tracks emissions data said on Wednesday.
US seeks to lead on climate while finalizing details on plan
Rachel Frazin, The Hill
The Biden administration is expected to lay out more details for a domestic road map for how to achieve its climate goals and put more pressure on foreign countries to increase their own commitments in the coming months.
Manchin rips big banks for net-zero carbon goals
Sylvan Lane, The Hill
Sen. Joe Manchin (D-W.Va.) criticized major U.S. banks for setting goals to zero-out their carbon emissions within decades, arguing that they should take "a more realistic approach" to fighting climate change.
America is making climate promises again. Should anyone care?
David Roberts, Vox
Policy, not aspirations, will determine Biden's legacy on climate change.
Oil, Gas and Alternative Fuels
Chesapeake Searches for Next CEO After Lawler's Abrupt Exit
Sergio Chapa and Simon Casey, Bloomberg
Chesapeake Energy Corp. is searching for its next chief executive officer after the sudden departure of Doug Lawler less than three months on from the company's exit from bankruptcy and as speculation continues to swirl about consolidation in the U.S. shale industry.
Aramco Weighs Sale of Stake in Natural Gas Pipelines
Dinesh Nair et al., Bloomberg
Aramco is considering the sale of a stake in its vast natural gas pipeline network to help free up cash and draw more international investors to Saudi Arabia, people familiar with the matter said.
Judge gives Corps 2nd chance to offer oil pipeline opinion
Dave Kolpack, The Associated Press
A federal judge faced with a motion on whether the Dakota Access oil pipeline north of the Standing Rock Indian Reservation should be shut down during an environmental review is giving the Biden administration another chance to weigh in on the issue.
A Message from Williams:
As America's clean energy partner, Williams is taking bold action to reduce carbon emissions. We're on track to reduce our emissions 56% by 2030, and net zero by 2050. We are making clean energy happen today by embracing new technologies to reduce methane emissions and we're already capitalizing on our existing infrastructure to accelerate the next generation of fuel like hydrogen and renewable natural gas. Learn how we're fueling America's clean energy future.
Electricity, Utilities and Infrastructure
Environment, Land and Resources
Opinions, Editorials and Perspectives
Our Clean Energy Future Depends on Copper
Laura Skaer (Board-member, Women's Mining Coalition), Morning Consult
While the American Jobs Plan dominates the headlines, many in Washington, D.C. are failing to acknowledge how much our future competitiveness in clean energy and infrastructure depends on having a robust supply of metals and critical minerals.
This might be the Senate's most important climate vote ever
The Editorial Board, The Washington Post
The Senate votes Wednesday on what sounds like an arcane regulatory question. In fact, Sen. Angus King (I-Maine) argued Tuesday, "This is the most important climate vote that the Senate has had, maybe ever."
The Planet on the Plate: Why Epicurious Left Beef Behind
David Tamarkin and Maggie Hoffman, Epicurious
In an effort to encourage more sustainable cooking, we won't be publishing new beef recipes on Epicurious.
Mobilize the Market to Fight Global Warming
Michael R. Bloomberg and David M. Solomon, Bloomberg
Growing economies and protecting the climate go hand in hand.
Sustainable Jet Fuels Need High Carbon Price to Compete
BloombergNEF
Sustainable aviation fuels, or SAFs, are the only commercialized solution to decarbonize the aviation sector in the near-term, according to BloombergNEF. However, high production costs make SAF between 2.5 and 8 times more expensive than conventional jet fuel.
Transmission Projects Ready to Go: Plugging Into America's Untapped Renewable Resources
Michael Goggin et al., Americans for a Clean Energy Grid and Grid Strategies LLC
The report identifies shovel ready, high-voltage transmission projects across the country that, if constructed, would provide economic benefits around the country and create millions of new jobs. The report also outlines how these projects could begin construction soon if more workable transmission policies are enacted.
This email was sent by: Morning Consult
729 15th St. NW Washington, DC, 20005, US