Energy
Essential energy industry news & intel to start your day.
April 27, 2021
A Critical Mass Sees Climate Change as a 'Critical' Threat
Morning Consult regularly asks U.S. voters about a series of potential threats facing the country and about whether they would categorize them as critical, merely important, or not important at all. We previously asked about climate change's role as a domestic threat in 2017, in the aftermath of former President Donald Trump's decision to pull the country from the Paris Climate Agreement. 
Roughly four years later, following President Joe Biden's climate summit last week, we asked again. The share of voters who now characterize climate change as critical has hit 50 percent for the first time, increasing a full 10 percentage points over roughly four years, even as the share of those who say the United States should be party to the Paris Agreement has remained steady over the same period. For more, read on here.
Events Calendar (All Times Local)
PRESENTED BY WILLIAMS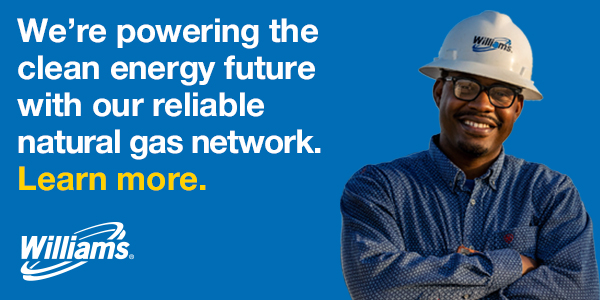 What Else You Need to Know
The Fight to Clean Up the EPA
Sharon Lerner, The Intercept
Trump nearly broke the EPA. Can the Biden administration repair the damage?
Biden isn't banning meat, USDA chief says
Ryan McCrimmon, Politico
Conservative lawmakers and commentators spread false claims that Biden's recent pledge to curb greenhouse gas emissions included a proposal to cut red meat consumption by 90 percent.
Supreme Court considers whether US should pay for Guam hazardous waste cleanup
Rachel Frazin, The Hill
The Supreme Court on Monday heard arguments about whether the U.S. should pay Guam for hazardous waste cleanup over dumping of waste from the Navy at the territory's Ordot Dump. 
Kerry faces calls to step down over leaked Iran tapes 
Rachel Frazin and Laura Kelly, The Hill
John Kerry, the U.S. special envoy for climate change, is facing calls for his resignation from Republican lawmakers and pundits for reportedly discussing Israeli military operations with Iran's foreign minister when he served as then-President Obama's secretary of State.
Climate Change and Emissions
The giant accounting problem that could hamper the world's push to cut emissions
Chris Mooney and Brady Dennis, The Washington Post
Countries are adopting very different strategies for how they take into account carbon pulled out of the air by their forests.
Points of No Return
Alexandria Herr et al., Grist
As the world warms, these Earth systems are changing. Could further warming make them spiral out of control?
Biden's quiet plan to prepare the U.S. for the health impacts of climate change
Zoya Teirstein, Grist
Biden's budget blueprint would "jumpstart" states' efforts to protect public health from rising temperatures.
After a decade of failures, Washington state passes a cap on carbon emissions
Kate Yoder, Grist
Rejected ballot measures. Legislation that couldn't muster up enough votes. For more than a decade, Washington state has been trying — and failing — to put a price on carbon. That changed this weekend, when the state legislature finally managed to pass a cap-and-trade bill before the legislative session ended, at nearly the last possible moment, signaling that carbon pricing might not be as dead as you've read on Twitter. 
Carbon Restrictions Are Finally Here to Bend the Emissions Curve
Akshat Rathi, Bloomberg
If the world wants to slow global warming, advancing clean technologies won't be enough. We have to do the hard work of cutting fossil-fuel use.
BlackRock's Fink, Buoyed by Record Inflows, Vows 'Loud' Activism
Erik Schatzker and Annie Massa, Bloomberg
If BlackRock Inc.'s Larry Fink ever had second thoughts about injecting his voice into such weighty issues as climate change and voting rights, he doesn't anymore.
Oil, Gas and Alternative Fuels
Supreme Court seeks U.S. government views on VW emissions case
Lawrence Hurley, Reuters
The U.S. Supreme Court on Monday asked President Joe Biden's administration to weigh in on whether Volkswagen AG can be sued by local governments in Florida and Utah for damages stemming from the German automaker's diesel emissions cheating scandal.
A Message from Williams:
As America's clean energy partner, Williams is taking bold action to reduce carbon emissions. We're on track to reduce our emissions 56% by 2030, and net zero by 2050. We are making clean energy happen today by embracing new technologies to reduce methane emissions and we're already capitalizing on our existing infrastructure to accelerate the next generation of fuel like hydrogen and renewable natural gas. Learn how we're fueling America's clean energy future.
Electricity, Utilities and Infrastructure
The big push for a clean power mandate
Ben Geman, Axios
A wide coalition of environmental groups on Monday will urge President Biden and Capitol Hill leaders to require major increases in zero-carbon power generation in the infrastructure package lawmakers are crafting.
Key Republican Energy Regulator Looks to Stay Past End of Term
Dean Scott, Bloomberg Law
A Republican on the Federal Energy Regulatory Commission who raised eyebrows for delving into carbon pricing is considering staying on after his term expires, amid doubts that a Democratic successor can be confirmed by the end of June
Environment, Land and Resources
Opinions, Editorials and Perspectives
Beer, Brussels Sprouts, Bernie Madoff and Today's G.O.P.
Paul Krugman, The New York Times
On Friday Larry Kudlow, who was Donald Trump's top economic adviser, told Fox News viewers that Joe Biden's climate plans would force Americans to stop eating meat. On July 4, he declared, you'd have to "throw back a plant-based beer with your grilled brussels sprouts."
Biden's remarkable success on climate
Jeffrey Sachs, CNN
By every standard, President Joe Biden's climate change summit was a remarkable success. With great diplomatic dexterity, Biden and climate envoy John Kerry assembled world leaders representing 82% of world carbon emissions, 73% of the world population and 86% of world economic output to commit to bold climate action.
The Biden administration shouldn't ignore hybrid cars
Ashley Nunes, Financial Times
Not everyone wants a pure electric vehicle.
Everyone is investing in green — here's what they are missing
Maria Korsnick, The Hill
Mitigating the effects of a changing climate has taken center stage in the financial community. Whether under the label of impact investing, environmental social governance (ESG) investing or a handful of other phrases, the urgency of addressing carbon emissions is becoming clear.
America deserves a pro-jobs climate plan
Sen. Dan Sullivan, Roll Call
Biden policies would restrict our energy production and hand pink slips to millions of Americans.
Private Water Utilities: Actions Needed to Enhance Ownership Data
U.S. Government Accountability Office
More than 10% of the U.S. population gets drinking water from privately-owned water utilities and most states regulate the rates these utilities can charge. The utilities are owned by for-profit or nonprofit water companies, or other companies as part of another business. Utility ownership is one of many factors that can affect water rates and compliance with water safety standards.
2021 Drinking Water Needs Assessment
California Water Boards
In 2016, the California State Water Resources Control Board (State Water Board) adopted a Human Right to Water Resolution1 making the Human Right to Water (HR2W), as defined in Assembly Bill 685, a primary consideration and priority across all of the state and regional boards' programs. The HR2W recognizes that "every human being has the right to safe, clean, affordable, and accessible water adequate for human consumption, cooking and sanitary purposes."
How AI Forecasting Can Help Utility Regulators Weather the COVID-19 Storm
Siddhartha Sachdeva, National Association of Regulatory Utility Commissioners
The coronavirus pandemic is transforming energy consumption. During the recent COVID-19 lockdowns, commercial energy usage slumped 30 percent, whereas residential demand shot up during the day. These changes bring challenges to both utilities and regulators. As utilities manage the changing energy landscape, regulators need new tools to understand our energy markets, the economic transformations taking place, and the industry's long-term prospects.
This email was sent by: Morning Consult
729 15th St. NW Washington, DC, 20005, US