Entertainment
Essential entertainment industry news & intel to start your day.
May 13, 2022
Top Stories
Spotify Technology SA is reorganizing its internal podcast structure, promoting Bill Simmons and Max Cutler to lead new divisions focusing on global sports content and talk creator partnerships, respectively. Simmons will continue to serve as managing director of The Ringer, which Spotify acquired in 2020, while Cutler, who previously led new content initiatives, will be tasked with managing the platform's partnerships with audio content creators such as Dax Shepard. (

The Hollywood Reporter

)

Husam Asi, a member of the Hollywood Foreign Press Association who was put on probation earlier this year amid sexual misconduct allegations, is suing the organization, saying that it is "weaponizing false sexual misconduct allegations" because of "his attempts to hold it accountable." The organization's spokesman, James Lee, reiterated the HFPA's position that "a member has been accused by a third party of significant and serious charges" and said that the organization will wait for an external investigation to conclude before taking any action. (

Los Angeles Times

)

Endeavor Group Holdings Inc. reported a net income of $517.7 million in the first quarter, up from $2.4 million during the same time in 2021, while revenue rose 37% year over year to $1.47 billion. The company also raised its full-year revenue and profit outlook.  (The Wrap)
Events Calendar (All Times Local)
A MESSAGE FROM MORNING CONSULT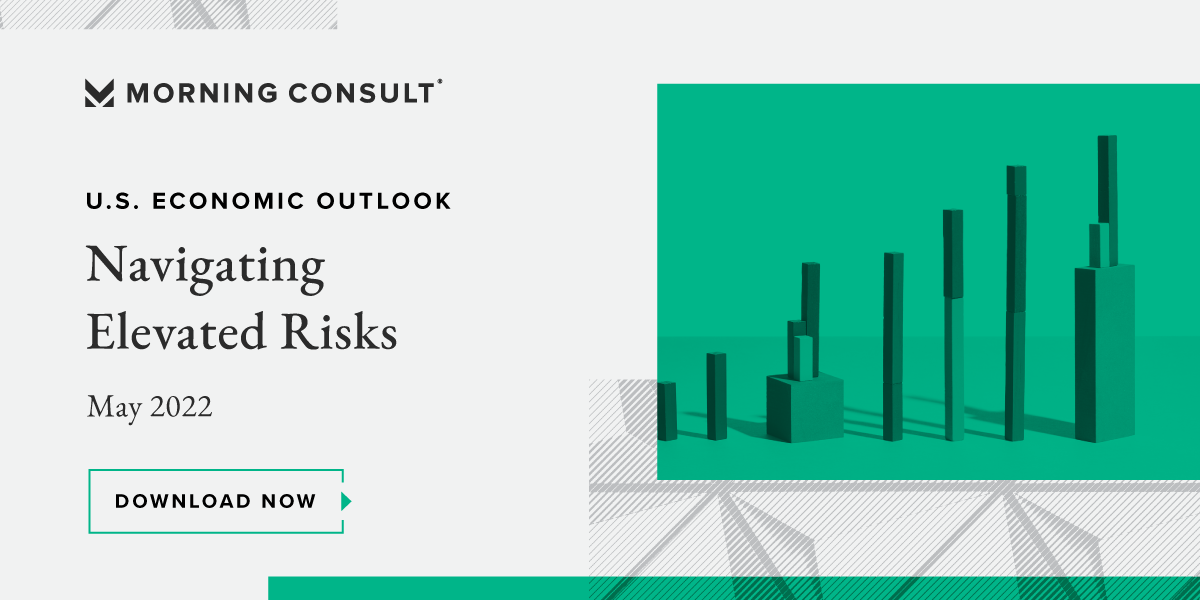 What Else You Need to Know
Sony PlayStation Staff Fume Over CEO's Abortion Comments
Jason Schreier, Bloomberg
Some staff at Sony Group Corp. are seething following an email Thursday from the head of PlayStation that urged employees to "respect differences of opinion" on abortion rights before entering into five detailed paragraphs about his two cats' first birthday.
Covid Spike Hits Entertainment Industry Hard With Outbreaks At 4 Studios, Per L.A. County Data
Tom Tapp, Deadline
For the past few months, the entertainment industry has been one of hardest hit — if not THE hardest hit — sectors in Los Angeles, consistently logging the highest number of Covid outbreaks in the county. Now, as studios are setting return-to work-dates for employees, at least three lots are seeing sizable outbreaks, with other clusters at a studio headquarters, a TV production, a production facility and a performing arts venue.
MAC Announces 'Stranger Things Collection' Ahead of Show's Season 4 Premiere
Latifah Muhammad, Billboard
MAC is teaming up with Netflix for a transformative new collection inspired by Stranger Things. Announced on Thursday (May 12), the MAC x Stranger Things Collection will take your from Hawkins High to the Upside Down.
After Attacks, Comedians Wonder: Can People Still Take a Joke?
Matt Stevens, The New York Times
It was a joke about a mother, cocaine and Walmart that set the man off.
Fred Savage doing 'a lot of self-reflection' after 'Wonder Years' firing
Sara Nathan, Page Six
Fred Savage has been "doing a lot of self-reflection" since his ABC firing last week.
TV Upfronts 2022—What Brands Should Expect From Ad Pitches
Catie Keck, Ad Age
TV's annual spring ad event kicks off next week with presentations from some of the entertainment industry's biggest players, including Disney, NBCUniversal, and the newly formed Warner Bros. Discovery, among others.
Asian Representation Is Slowly Growing in TV Shows, Nielsen Finds
Parker Herren, Ad Age
For Asian American and Pacific Islander Heritage Month, Nielsen released its latest collection of insights on Asian representation in TV, advertising and gaming, as well as the viewing habits of Asian American audiences. Nielsen's 2022 Asian Diverse Intelligence Series Insights report found growth in on-screen Asian representation and a positive lift for brands that advertise alongside inclusive programming.
Katherine Nelson Joins Disney Branded Television
Lesley Goldberg, The Hollywood Reporter
Katherine Nelson is joining Disney. The highly respected exec has been named vp corporate communications for Disney Branded Television, the division focused on kids and family programming that is overseen by company veteran Ayo Davis.
Julie Plec Mourns "Red Wedding" Day Of Cancellations After 'Legacies', 'Roswell, New Mexico' & 'The Endgame' Axed
Peter White, Deadline
Julie Plec has probably had better days. The venerable showrunner has suffered three cancellations of shows that she exec produces: Legacies and Roswell, New Mexico on The CW and The Endgame on NBC.
'Supernatural' and 'Walker' Prequels, 'Gotham Knights' Land CW Series Orders
Rick Porter, The Hollywood Reporter
The CW ordered only three pilots in this development cycle — but all three of them are going to series.
'PBS NewsHour' Sets Succession Plan for Judy Woodruff
Brian Steinberg, Variety
"PBS NewsHour" typically dissects the news with a depth its counterparts at ABC, NBC and CBS do not. For tonight, at least, the venerable show is generating headlines of its own.
Norm Macdonald, who died last year, filmed secret comedy special that Netflix will air
Christie D'Zurilla, Los Angeles Times
Norm Macdonald, the late comic who kept his terminal illness a secret until after he died, had another secret up his sleeve: the posthumous release of a new comedy special. The former "Saturday Night Live" comic, who died in September at 61 after privately battling cancer for nine years, recorded an hour of new comedy while sitting in his living room under what were dire circumstances.
Netflix Updates Corporate Culture Memo, Adding Anti-Censorship Section and a Vow to 'Spend Our Members' Money Wisely'
Todd Spangler, Variety
Now Netflix is publishing an update to its corporate culture memo for the first time in nearly five years, a copy of which Variety obtained exclusively ahead of its release Thursday. 
Hulu to Stream Bonnaroo, Lollapalooza, Austin City Limits Festivals in 2022-2023
Gil Kaufman, Billboard
For the first time ever, Hulu will serve as the official streaming platform for C3 Presents' three biggest festivals. The streamer announced the collaboration with Live Nation on Thursday (May 12), which will bring Bonnaroo, Lollapalooza and Austin City Limits Music Festival to Hulu for 2022 and 2023.
Marcien Jenckes Named To Head Charter-Comcast Streaming Venture
Jon Lafayette, Broadcasting & Cable
Charter Communications and Comcast Corp. said they named Marcien Jenckes president of their joint venture to build a new streaming platform. Jenckes, who has been president of Comcast Advertising since 2017, will focus on developing the business and monetization models for the new platform, which will be built on Comcast's Flex and include Comcast XClass TV business and the Xumo streaming service.
Wondery, Amazon Music Unveil Upcoming Podcast Slate
Todd Spangler, Variety
Amazon Music and Wondery, the indie podcast studio Amazon snapped up last year, have assembled a diverse lineup of series in development for 2022 and beyond. "This slate provides a lot of shows that are building on our past successes and driving into new areas," Marshall Lewy, chief content officer for Wondery and Amazon Music.
Woman Files Wrongful Death Lawsuit After Losing Pregnancy at Astroworld
Ethan Millman, Rolling Stone
A woman who lost her pregnancy after sustaining multiple injuries while attending Travis Scott's Astroworld Festival has sued Scott, promoter Live Nation and others for wrongful death, documents reviewed by Rolling Stone reveal.
Heavily Favored Sweden and Poland, and Eight More Countries, Advance to Eurovision Grand Final
Fred Bronson, Billboard
Sweden and Poland, both among the favorites to win this year's Eurovision Song Contest, joined eight other countries advancing to the Grand Final on Saturday (May 14) in Turin, Italy.
'You Owe Me': Songwriter Accuses Former Publishing Exec of Leveraging His Power for Sex
Elias Leight, Billboard
In March, the songwriter Nataliya Nikitenko posted a photo of Sam Taylor, former executive vp of creative at the music publisher Kobalt, on her Instagram story along with the incendiary allegation that the executive was a "sexual predator." That same month, she sent an email to company executives seeking to be released from her publishing administration deal, claiming that her alleged experience with Taylor left her "traumatized" and charging that the company "has barely, if ever, had my back."
Chainsmokers to Release NFTs That Offer a Cut of Music Royalties
Hannah Miller, Bloomberg
Pop music duo the Chainsmokers plan to release nonfungible tokens that will give fans a cut of the streaming royalties from their new album, "So Far So Good."
Well, that's one way to deliver baby news: See Kendrick Lamar's new album cover
Christi Carras, Los Angeles Times
Kendrick Lamar just unveiled a new album cover — and a new baby? On social media Wednesday, the rapper debuted the intimate artwork for his forthcoming album, "Mr. Morale & the Big Steppers." 
Opinions, Editorials, Perspectives and Research
Taylor Lorenz et al., The Washington Post
In April 2009, Ashton Kutcher publicly challenged CNN to a race to be the first to reach 1 million followers on the buzzy, three-year-old social network Twitter. Kutcher tweeted that if he won the race he would "ding dong ditch" CNN founder Ted Turner's house.
'Doctor Strange' Sequel Has Moviegoers Doing Homework. Is That Marvel's Problem or Its Superpower?
John Jurgensen, The Wall Street Journal
How many superhero movies do you need to see to fully process what's happening in "Doctor Strange in the Multiverse of Madness"?  
Peloton and Netflix would make a great team
Tiffany Ap, Quartz
Peloton no longer wants to be known as a bike company. After a drop in demand for its signature stationary bikes, CEO Barry McCarthy said the brand is focusing on becoming more of a content provider.
The Death of CNN+ and Netflix's Pain. Is This Streaming's Reckoning?
Kara Swisher et al., The New York Times
Hollywood went all in on streaming, but Netflix's plummeting stock, CNN's shutdown of its CNN+ streaming service, and a forthcoming sale of Vice has chief executives and the stock market questioning whether that was the wrong bet. 
This email was sent by: Morning Consult
729 15th St. NW Washington, DC, 20005, US