Entertainment
Essential entertainment industry news & intel to start your day.
January 14, 2022
Morning Consult Entertainment will be off Monday for Martin Luther King Jr. Day. The weekday newsletter will resume Tuesday.
Events Calendar (All Times Local)
A MESSAGE FROM MORNING CONSULT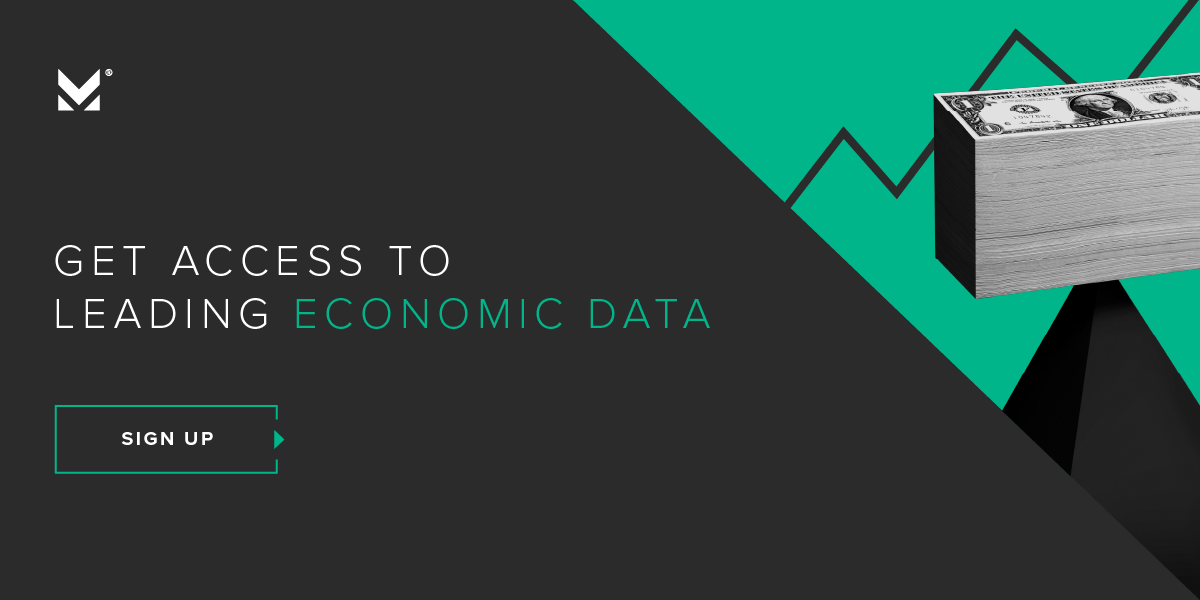 What Else You Need to Know
Alec Baldwin Will Turn in Phone to Investigators This Week, Lawyer Says
Julia Jacobs, The New York Times
A lawyer for Alec Baldwin said on Thursday that the actor would turn over his cellphone "this week" to authorities investigating his fatal shooting of a cinematographer on the set for the film "Rust," nearly a month after detectives secured a search warrant for the device.
New Jersey Vastly Expands Tax Credits for Film/TV Productions
Jeremy Fuster, The Wrap 
New Jersey Gov. Phil Murphy signed into law Thursday a significant expansion of the state's tax credits for film and TV productions, hoping to pull more major entertainment projects from hubs like California, Georgia and New York.
Georgia Film and TV Tax Credit Jumps to a Record $1.2 Billion
Gene Maddaus, Variety 
Georgia doled out a record $1.2 billion in film and TV tax credits last year, far surpassing the incentives offered by any other state. The figure is 40% higher than the state's previous record, $860 million, which was set in 2019, as the generous credit continues to fuel exponential growth of the industry.
Critics Choice Live Telecast Rescheduled For March 13, Same Date As BAFTA Film Awards; Might Be Major Conflict For Some Nominees
Pete Hammond, Deadline
After being felled by the still-raging Omicron variant, the Critics Choice Awards have announced its new date, Sunday March 13 — which also happens to be the same date as the BAFTA Film Awards in London.
TPG, Parent Company of CAA and DirecTV, Sets IPO Share Price
Jennifer Maas, Variety 
TPG, the massive private-equity firm whose holdings include CAA and DirecTV, has set the price of its initial public offering at $29.50 per share, offering 33,900,000 shares of Class A common stock.
Omicron Surge Is Another Bummer for Awards-Season Box Office
Pamela McClintock, The Hollywood Reporter 
Before the pandemic, theatrical distributors of all sizes could count on a huge bump between the Oscar noms and the Academy Awards telecast — but not this year.
Quentin Tarantino's 'Pulp Fiction' NFT Battle With Miramax Heats Up
Joe Flint, The Wall Street Journal
A dispute between Quentin Tarantino and Miramax over the writer-director's efforts to auction off script pages and other artifacts from the hit movie "Pulp Fiction" as nonfungible tokens, or NFTs, has gone from legal squabble to public brawl.
Animation That's More Than Kids' Stuff
Carlos Aguilar, The New York Times
Since the inception of the best animated feature Oscar category in 2001, the Academy has sporadically celebrated thematically mature works alongside box-office powerhouses aimed at audiences of all ages. These more adult-oriented titles are often hand drawn productions conceived abroad in languages other than English and without the involvement of large corporations.
Why Are the Oscars So Bad at Nominating Gay Actors?
David Canfield, Vanity Fair 
Ian McKellen was the first openly gay actor nominated for an Academy Award—and 20 years after his "Lord of the Rings" nomination, he remains the last.
TV Ratings: Netflix's 'The Witcher' Drew 2.2 Billion Viewing Minutes During Season 2's Debut Week
Mónica Marie Zorrilla, Variety 
Starving for "Witcher" content after nearly two years of pent-up anticipation, audiences went hard for the Henry Cavill-fronted adult fantasy drama series during Season 2's opening weekend on Netflix. The title soared up Nielsen's Top 10 SVOD ratings charts from Dec. 13-19, hitting 2.2 billion viewing minutes in its first week on the streamer.
Netflix Needs New Subscribers. Its Korean Playbook Is Its Secret Weapon.
Shirley Zhao and Lucas Shaw, Bloomberg
In the race to global streaming domination, Netflix's success with 'Squid Game' and 'Kingdom' gives it a map to winning over the rest of Asia. 
ViacomCBS And Comcast Renew And Expand Carriage Deal, Adding BET+ To Streaming Roster On Xfinity
Dade Hayes, Deadline 
ViacomCBS and Comcast have reached a distribution renewal that continues carriage of CBS and a roster of cable networks on the No. 1 cable system in the U.S. while also deepening the companies' streaming ties.
'60 Minutes' Streaming Spinoff Canceled at Paramount Plus
Brian Steinberg, Variety 
The clock has stopped ticking for "60 Minutes Plus," the streaming spinoff of the venerable CBS News mainstay that was once envisioned as a means of introducing the next generation of viewers to the popular Sunday newsmagazine that has been broadcasting for more than half a century.
Discovery+ Strikes Library Deal With NBCUniversal, Adds Titles Including 'The Biggest Loser' & 'American Ninja Warrior'
Peter White, Deadline
Discovery+ is bolstering its reality offering in the U.S. The factual giant's streaming platform has struck a licensing deal with NBCUniversal Global Distribution that will see it add a raft of non-scripted library titles to its service.
Why Telemundo is launching a Latino-focused programming hub on Peacock
Meg James, Los Angeles Times
Seeking to broaden the appeal of its streaming service Peacock, NBCUniversal said Thursday it plans to launch a Latino-focused programming hub, Tplus, on the platform.
The Highest-Paid YouTube Stars: MrBeast, Jake Paul And Markiplier Score Massive Paydays
Abram Brown and Abigail Freeman, Forbes
MrBeast is the new No. 1 with record earnings, and Jake Paul ranks second despite past scandals. Here's how much these celebs raked in.
FuboTV expects record quarter after doubling subscriber base in 2021
Ariel Zilber, New York Post 
FuboTV, the sports-oriented streaming service, says it expects to report record revenue and subscriber growth in the most recent quarter.
A new Degrassi show is coming to HBO Max
Charles Pulliam-Moore, The Verge
Hot on the heels of "Euphoria's" season 2 premiere, HBO and partner WildBrain have just greenlit a new "Degrassi" series from co-showrunners Lara Azzopardi ("The Bold Type") and Julia Cohen ("Riverdale") that the network is billing as "a reprise of the original teen drama."
Premier League Soccer Finds Central American Home With Paramount Plus
Jamie Lang, Variety 
The Premier League is headed to streaming in Central America, as Paramount Plus has announced it has secured rights to the top-flight British soccer competition from the 2022-23 season through 2024-25.
'Fortnite' is technically back on iOS, thanks to a GeForce Now game streaming loophole
Chaim Gartenberg, The Verge 
The popular battle royale game isn't back on the App Store (where it's been missing since Apple pulled the app from its storefront in August 2020), but iPhone and iPad owners can now stream "Fortnite" to play on their phones and tablets through Nvidia's GeForce Now service, which opened up a closed beta today to test the new streaming version of the game.
'Baby Shark' Reaches Milestone 10 Billion Views on YouTube
Anna Chan, Billboard
"Baby Shark" has taken a big bite out of the competition! The video for the infectious children's tune from Pinkfong passed the 10 billion mark on Thursday (Jan. 13), increasing the gap between it and No. 2 video, Luis Fonsi's "Despacito" featuring Daddy Yankee.
Fox's Paul Feig Comedy 'Welcome to Flatch' to Debut First Half of Season Digitally Ahead of Broadcast Premiere
Jennifer Maas, Variety 
Fox will debut the first half of Season 1 of its new Paul Feig-produced comedy series "Welcome to Flatch" on digital platforms hours ahead of the show's linear debut on the broadcast network.
Kanye West Named as Suspect in Criminal Battery Investigation
Jem Aswad, Variety 
Kanye West has been named as a suspect in a battery report taken by the LAPD's Newton Division early on Thursday morning, Variety has confirmed. He was not arrested; a rep for West did not immediately respond to requests for comment.
'Nevermind' Baby Is Still Suing Nirvana
Nancy Dillon, Rolling Stone
The man pictured as the naked baby on Nirvana's "Nevermind" album cover has revived his "child pornography" lawsuit against the band after it was dismissed by a federal judge in California last week.
Taylor Swift Accounts for 1 of Every 50 U.S. Album Sales: How She, Drake, BTS & More Dominate Music
Dan Rys,  Billboard
Whether in physical sales, digital downloads or on-demand streams, looking at 2021 numbers, superstars dominate by huge percentages.
1 Out of Every 3 Albums Sold in the US in 2021 Were Vinyl LPs
Keith Caulfield, Billboard
Indie retailers sold almost half of all vinyl LPs, while Taylor Swift was the format's top-selling artist — accounting for 2.6% of total sales.
Opinions, Editorials, Perspectives and Research
This email was sent by: Morning Consult
729 15th St. NW Washington, DC, 20005, US