Entertainment
Essential entertainment industry news & intel to start your day.
November 23, 2022
Morning Consult Entertainment will be off for the rest of the week for the Thanksgiving holiday. The newsletter will resume on Monday.
A MESSAGE FROM MORNING CONSULT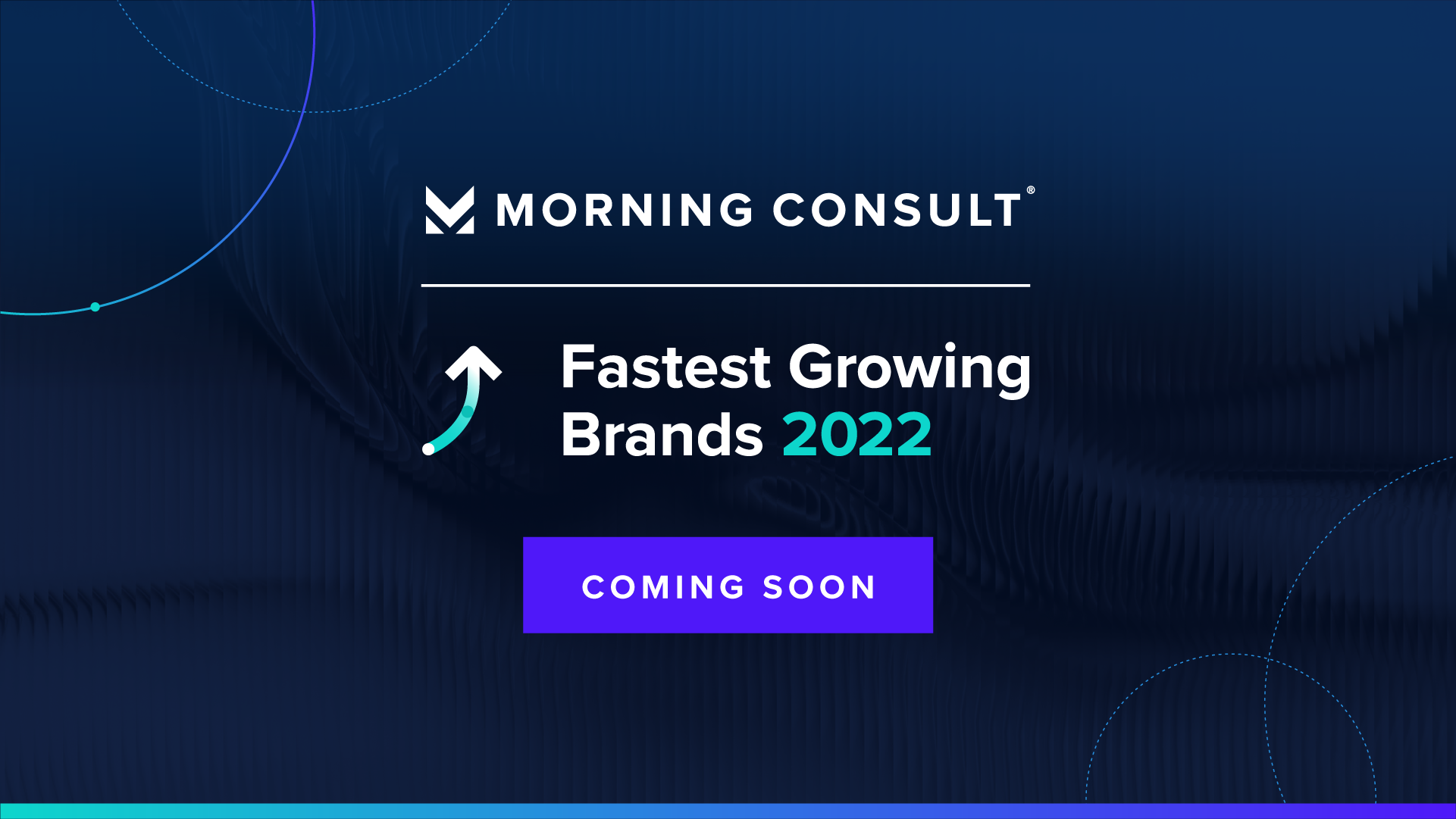 What Else You Need to Know
NBCUniversal layoffs are coming in January
Claire Atkinson, Insider Premium
NBCUniversal is the latest major media corporation to plan layoffs, according to two company insiders and a third person closely familiar with plans.
'Narcos' Revenue Split Battle Between Executive Producers Settles
Winston Cho, The Hollywood Reporter
Director and producer José Padilha accused series showrunner Eric Newman of shorting him out of his share of revenue with the help of Gaumont Television.
Kanye West Used Porn, Bullying, 'Mind Games' to Control Staff
Matt Sullivan and Cheyenne Roundtree, Rolling Stone
Former Yeezy team members claim West showed them explicit images of Kim Kardashian and used fear and manipulation to assert dominance. A scathing open letter to Adidas claims execs "turned their moral compass off."
Letitia Wright Blasts The Hollywood Reporter For Story About Actors With 'Personal Baggage'
Ron Dicker, HuffPost 
"Black Panther: Wakanda Forever" star Letitia Wright on Monday accused The Hollywood Reporter of waging a "personal vendetta" against her after an article grouped her with Oscar contenders who carry "personal baggage."
Armie Hammer's Father, Businessman Michael Armand Hammer, Dead at 67 from Cancer
Benjamin VanHoose, People
Michael Armand Hammer, the businessman father of actor Armie Hammer, has died. He was 67.
Disney to Dominate Thanksgiving Box Office With 'Strange World' and 'Black Panther: Wakanda Forever'
Rebecca Rubin, Variety
Hollywood has come to expect a few things around Thanksgiving: a hearty turkey dinner, plenty of family time… and a Disney movie to rule the box office.
Disney's 'Avatar: The Way of Water' Cleared for December Release in China
Robbie Whelan, The Wall Street Journal
Chinese authorities have notified Walt Disney Co. DIS -1.40%decrease; red down pointing triangle that "Avatar: The Way Of Water" will be released in China on Dec. 16, the same day it is slated to be released globally, according to people familiar with the matter.
Quentin Tarantino Gets Blowback for Saying Marvel Actors "Not Movie Stars"
James Hibberd, The Hollywood Reporter
The "Kill Bill" director drew heat from "Shang-Chi" star Simu Liu after giving his take on Marvel movies.
'Top Gun: Maverick' Sets Streaming Date On Paramount+
Greg Evans, Deadline
Paramount+ announced that "Top Gun: Maverick," the top grossing film of 2022, will be available to stream globally on the service beginning Thursday, Dec. 22 in the U.S. as well as in Canada, Australia, Germany, Switzerland, Austria, Italy and previously announced markets – the UK and Latin America.
Magnolia Says Hello 'Dalíland': Buys North American For Ben Kingsley, Barbara Sukowa & Ezra Miller Pic
Anthony D'Alessandro, Deadline
Magnolia Pictures has snapped up North American rights to the Toronto International Film Festival Closing Night film Dalíland from filmmaker Mary Harron, Deadline has learned.
The Horrors of Rich-People Food, Fleshed Out on Film
Tejal Rao, The New York Times
With a pinch of dark humor, "The Menu" and "Fresh" explore the potential terrors of feeding the 1 percent.
Ed Sheeran, Dua Lipa and Music Publishing Drive Warner Music Revenue Growth
Georg Szalai and Etan Vlessing, The Hollywood Reporter
Fiscal fourth-quarter revenue rose 8.8 percent, or 16 percent in constant currency terms, to $1.50 billion, driven by the music publishing gain and digital revenue growth.
Taylor Swift ticket trouble could drive political engagement
Brooke Schultz, The Associated Press
Some of Taylor Swift's fans want you to know three things: They're not still 16, they have careers and resources and, right now, they're angry. That's a powerful political motivator, researchers say.
AOC on Ticketmaster: 'Fans Are Being Absolutely Fleeced'
Alexandria Ocasio-Cortez, Rolling Stone
In an interview with Rolling Stone, Ocasio-Cortez, a member of Congress's Committee on Economic Disparity and Fairness in Growth, expands on her call to break up the companies and touching on the problems of the wider ticketing marketplace, citing many of the complaints fans and other industry insiders have leveled for years such as hikes in fees and an out-of-control resale market.
Eurovision Song Contest voting to be opened up to non-participating countries
Reuters
Viewers from countries not participating in the Eurovision Song Contest will be able to cast a vote for their favourite act next year for the first time in the competition's history, the organiser said on Tuesday.
Opinions, Editorials, Perspectives and Research
Despite Success of 'CODA,' Study Finds Deaf Community 'Rarely' or 'Never' Sees Itself Reflected on Screen
Brent Lang, Variety
A new study by NRG and Deaf West Theatre looks at on-screen representation for deaf performers in films and TV shows.
When Disney Decided to Dump its CEO, the Change Happened Fast
Thomas Buckley, Bloomberg
Iger was happy without the Disney job earlier in November. 
'Glass Onion: A Knives Out Mystery' Filmmakers on Netflix's High-Stakes Rollout and the Lessons of 'Star Wars'
Mikey O'Connell, The Hollywood Reporter
Rian Johnson and producing partner Ram Bergman also dish about casting Natasha Lyonne as a 21st century Columbo and what keeps them up at night.
Sheryl Lee Ralph is all about the next generation
Randee Dawn, Los Angeles Times
When Sheryl Lee Ralph opens her mouth, people listen — whether she's playing take-no-guff kindergarten teacher Barbara Howard on "Abbott Elementary" or singing her Emmy acceptance speech in September, when she became only the second Black woman to win the award for supporting comedy actress.
How Glen Powell Poured Jet Fuel on His Hollywood Ascent
Clay Skipper, GQ
The "Top Gun" star is riding his old-world looks, new-school charm, and a few key pieces of advice from Tom Cruise to superstardom.
Is Taylor Swift the Anti-Hero of the Ticketmaster Debacle?
Eriq Gardner, Puck News
The "Eras Tour" imbroglio doesn't tell us anything we didn't already know about the notorious ticketing company, but it's cause to revisit the idea of suits versus artists. Ticketmaster, after all, functions as an agent for artists. Shouldn't they shoulder some of the responsibility?
This email was sent by: Morning Consult
729 15th St. NW Washington, DC, 20005, US