Entertainment
Essential entertainment industry news & intel to start your day.
July 28, 2021
Concern Over Delta Variant Could Spell Trouble for Entertainment Industry 
On the heels of the CDC's recommendation that vaccinated Americans continue to wear masks in certain indoor settings, the latest from Morning Consult's Gaby Galvin offers a look at U.S. adults' feelings about the delta variant of the coronavirus. Overall, 73 percent of U.S. adults said they are concerned about the delta variant, with that number climbing to 83 percent among vaccinated adults, a statistic that could spell trouble for movie theaters, concerts and other entertainment venues as they try to win consumers back. Read more here: As Delta Variant Adds Urgency to COVID-19 Vaccination Drive, About 3 in 5 Adults Back Vaccine Mandates
Events Calendar (All Times Local)
A MESSAGE FROM MORNING CONSULT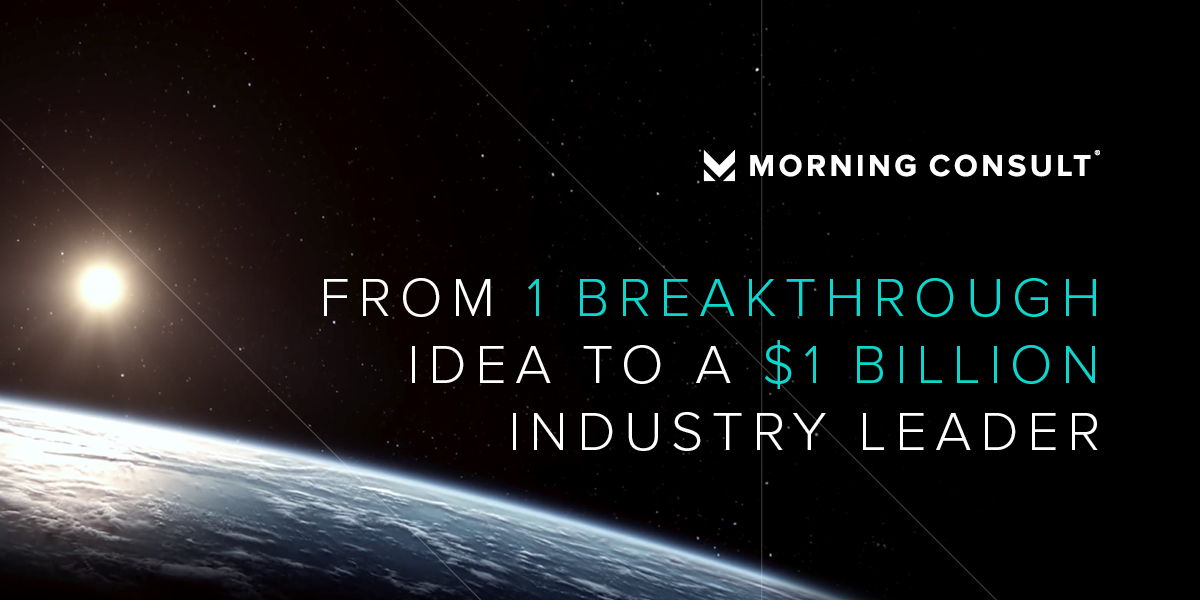 What Else You Need to Know
Why Is It So Hard to Use NBC's Peacock to Watch the Olympics?
Jake Dean, Slate
Ahead of the Olympics, NBC heralded its streaming app Peacock as a new outlet for sports coverage where users could watch live events and commentary for free. But kind of like actual peacocks in Southern California, the app has been an annoying mess. 
2020 Summer Olympic ratings are a bust for NBC but a boost for streaming
Stephen Battaglio, Los Angeles Times 
In another sign of the reshaped TV landscape, ratings for NBC's telecasts of the 2020 Olympic Games in Tokyo are down significantly from 2016 but still among the most-watched TV events of the year.
How Vice, Vox and BuzzFeed Are Cashing In on the Streaming Boom
Sahil Patel, The Information
"Land of the Giants" is a podcast series from Vox Media's Recode covering the history of tech companies including Amazon and Netflix. It will soon be a TV show, made by Vox for a major cable network for a fee of several millions of dollars, according to people familiar with the matter.
Apple Services Revenue Hits $17.5B, CEO Tim Cook "Proud" of Emmy Nom Haul
Alex Weprin, The Hollywood Reporter 
Apple continues to grow at a torrid pace. The company said Tuesday that its services business, which includes Apple TV+, Apple Music, the App Store and iCloud, delivered $17.5 billion in revenue in the third fiscal quarter of 2021, which ended June 30. 
YouTube Q2 Ad Revenue Hits Record $7 Billion as Alphabet Trounces Estimates
Todd Spangler, Variety 
YouTube accelerated back into high growth for the second quarter of 2021, as ad revenue hit a record $7.0 billion for the period.
BuzzFeed Is Going Public. What Now for Vice and Vox?
Edmund Lee and Lauren Hirsch, The New York Times
Not so long ago, when newspapers and magazines were going out of business all across the country, BuzzFeed and a few other fast-growing web publications seemed like the future of the news business.
Blizzard is encouraging its own employees to attend Wednesday's walkout with paid time off
Sean Hollister, The Verge 
On Wednesday, Activision Blizzard employees will walk out of work to protest the company's response to a giant sexual harassment and workplace discrimination lawsuit filed by the state of California.
Television Industry Braces for a 'Bumpy Road' as Connected TV Scales Up
Kelsey Sutton, Adweek 
With connected TV ad spend expected to hit $10.8 billion by the end of 2020 and balloon to $13 billion by 2021, the CTV space is undoubtedly having a growth spurt. But that acceleration comes with growing pains—and they are being felt by people on all sides of the industry.
How Streaming Has 'Opened the Floodgates' for Spanish-Language Content
Tim Baysinger, The Wrap Pro 
In the streaming era, the appetite for Spanish-language shows and films has been driven by the most unlikely of consumers — those who can't speak a single palabra of Spanish.
NBCU Says Time Spent on Digital Platforms Will Equal Linear By Late 2022
Mollie Cahillane, Adweek 
On the TV side, NBCUniversal is best known for its linear networks like NBC, USA and Bravo—but the company now projects that consumers will spend an equal amount of time with its digital properties within 18 months—or roughly the end of 2022.
Meet the Studio Behind Substack's First Podcast Deal
Nicholas Quah, Vulture
Around this time last week, Axios exclusively reported that Substack, the venture-backed newsletter publishing platform that doubles as a synecdoche for a certain strand of digital media anxiety these days, has given out its first official "Pro deal" in the audio world.
Spotify makes paid shows from Slate, Acast, and more playable from its app
Ashley Carman, The Verge 
Spotify wants to be the place you listen to all your podcasts, even the ones you pay for outside the app, so today's it's making that a possibility.
Live Music Biz Generated $132.6B in Economic Activity in 2019, Study Finds
Dave Brooks, Billboard 
Concerts are one of the top economic drivers in the U.S. and will be a critical financial engine for igniting the economy once the pandemic has ended, a new study finds.
The Year's Biggest Concert Belongs to a Christian Rapper
Lucas Shaw, Bloomberg 
One day in the early months of the Covid-19 pandemic, concert promoter Dan Fife was stuck at home when he came across a photo in Pollstar magazine of Mads Langer, a Danish singer-songwriter, performing at a drive-in theater.
SBA Has Awarded Over 10,000 Shuttered Venue Grants Totaling $7.5B
Taylor Mims, Billboard 
A growing number of live entertainment businesses have received good news from the Small Business Administration (SBA). As of today (July 27), more than 10,000 independent venues, promoters, talent representatives and more have been notified of their successful applications for the Shuttered Venue Operators Grant (SVOG). 
Live Music Is Back, but the Musicians Are Out of Practice
Joe Barrett, The Wall Street Journal 
After a long, quiet stretch, Matty Metcalfe suddenly found himself planning the most frenetic week of his 20-year career as a professional musician.
Dua Lipa Fans Want DaBaby Removed From 'Levitating' Remix After His Homophobic Rant
Gil Kaufman, Billboard
After DaBaby's homophobic rant at the Rolling Loud Miami festival Sunday (July 25), Dua Lipa's fans have asked the singer to remove the rapper from her remix of "Levitating" and add in Megan Thee Stallion instead.
Martin Shkreli's Wu-Tang Clan Album Sold by U.S.
Corinne Ramey, The Wall Street Journal 
The U.S. government on Tuesday said it had sold a unique Wu-Tang Clan album previously owned by former pharmaceutical executive Martin Shkreli, who was convicted of securities fraud in 2017.
Opinions, Editorials, Perspectives and Research
This email was sent by: Morning Consult
729 15th St. NW Washington, DC, 20005, US