Entertainment
Essential entertainment industry news & intel to start your day.
July 26, 2021
Top Stories
M. Night Shyamalan's "Old" led the weekend box office, bringing in $16.5 million across 3,355 venues in its opening weekend, but it represented the lowest opening weekend tally in the filmmaker's career. The $88 million "G.I. Joe" spinoff "Snake Eyes" opened in second place with $13.3 million, while Walt Disney Co.'s "Black Widow" rounded out the top three, earning $11.6 million in its third weekend in theaters. (

The Wrap

) 

Friday's Olympics opening ceremony was watched by about 17 million viewers, a 36 percent decrease from the 26.5 million people who tuned in to the opening ceremony for the Rio Olympics in 2016. However, streaming minutes of the Olympics are up from 2016 by 21 percent, and July 24 became Peacock's most-watched Saturday since its launch. (

Bloomberg

)

Disney won't have an in-person presence at this year's CinemaCon, currently scheduled for Aug. 23-26 in Las Vegas, and will screen one of its films on Aug. 2 in lieu of a presentation, sources said. Southern Nevada has recently seen an increase in coronavirus cases but as of Friday, the rest of the major film studios are expected to attend the event in person. (

The Hollywood Reporter

)
Events Calendar (All Times Local)
A MESSAGE FROM MORNING CONSULT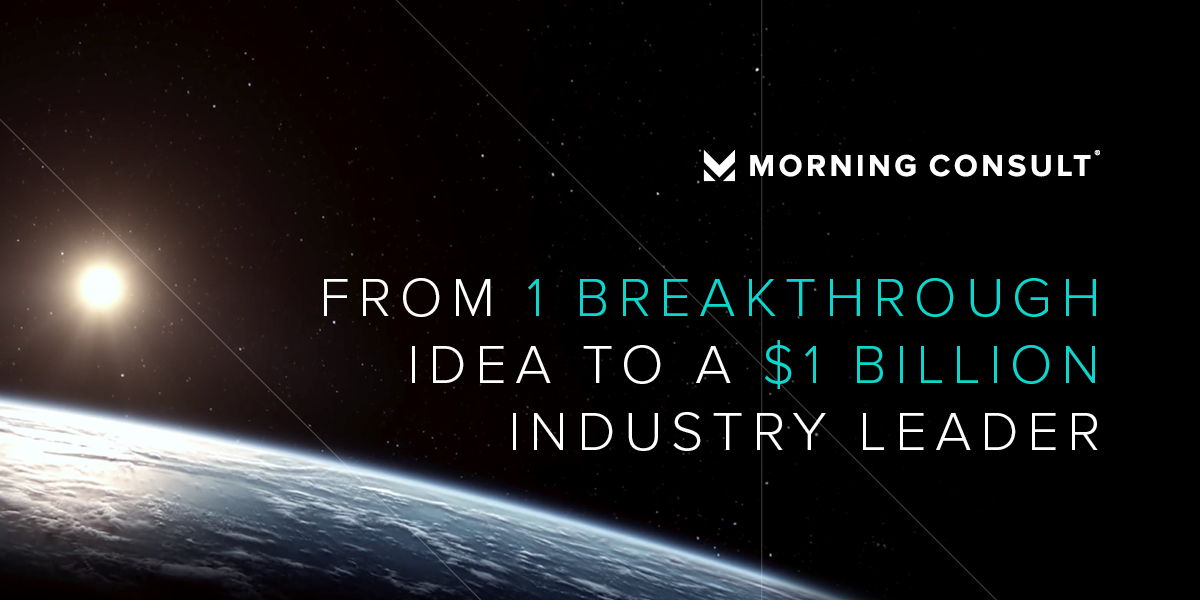 What Else You Need to Know
AMC Stock Cult Tries to Raise Capital in Decidedly Apish Fashion
Michael P. Regan, Bloomberg 
They say the only people who got rich in the 1849 gold rush were the merchants who sold shovels to would-be prospectors. In the 2021 gold rush for meme stocks, it may end up being the pilots of planes that tow banners who make the real money.
Why 'A Quiet Place II' is the 'perfect example' of a movie release that worked this year, according to the CEO of a theater chain
Travis Clark, Insider Premium 
Movie studios are finally releasing tentpole movies that have been delayed by the pandemic for more than a year — in various ways. Warner Bros. is releasing its movies simultaneously in theaters and on sister streaming service HBO Max. 
Venice Film Festival: 'Last Duel,' 'Dune,' 'Power of the Dog' and 'Spencer' Highlight Starry Lineup
Nick Vivarelli, Variety 
The Venice Film Festival has unveiled a star-studded lineup full of hotly anticipated new works from Jane Campion, Ana Lily Amirpour, Maggie Gyllenhaal, Denis Villeneuve, Ridley Scott, Paolo Sorrentino and Edgar Wright — to name a few standouts — who are likely to bolster the Lido's standing as an awards season kingmaker.
American Film Festivals Have a Future If They're Willing to Change (Almost) Everything
Eric Kohn, IndieWire 
Halfway through the Cannes Film Festival, the streets erupted with activity. Drunken revelers crammed the streets just outside the Palais des Festival.
Peacock Gets an Olympic-Size Promotion a Year Later Than Expected
Kelsey Sutton, Adweek 
Olympic athletes aren't the only ones who have been counting down the days until they finally get their moment in the spotlight after the pandemic postponement. NBCUniversal's year-old streamer, Peacock, has also been eagerly awaiting the chance to make its own splashy debut at the Tokyo Games.
NBCUniversal Bets Olympics Can Vault Peacock Ahead in Streaming Contest
Lillian Rizzo, The Wall Street Journal 
Kevin Hart and Snoop Dogg aren't known as sports commentators. But users of the Peacock streaming service will soon be able to get the duo's takes on Olympic pole vaulting, volleyball or—a new addition—speed climbing.
HBO Max Frustrates Subscribers With Glitchy Streaming Tech
Gerry Smith, Bloomberg 
For Matt Hershberger, HBO Max isn't just a streaming service. It's a babysitter.
Ted Lasso and US Soccer Team Up Ahead of Season 2 and Tokyo Olympics
Kelsey Sutton, Adweek 
The U.S. Women's National Soccer team picked an unexpected announcer to formally name the athletes who would compete for Olympic Gold at the Tokyo Olympics. In fact, he was an entirely fictional one.
BritBox Customers Stunned When Billed 100 Times Their Monthly Fee
Manori Ravindran, Variety 
Customers of streaming service BritBox, which specializes in British content, couldn't keep calm and carry on after receiving an eye-watering monthly bill nearing $800.
Netflix Stunt Brings Horror Movie to Life on the Streets of Milan
Stephen Lepitak, Adweek 
"Everyone is entitled to one good scare" claims Sherrif Brackett from John Carpenter's seminal horror movie "Halloween." But judging from the reactions of the victims of Netflix's stunt to scare the public to promote its new Italian film "A Classic Horror Story," maybe not everyone agrees.
TikTok a Year After Trump's Ban: No Change, but New Threats
Will Knight, Wired
Saturday will mark a year since Donald Trump said he would ban the wildly popular and annoyingly addictive short-video app TikTok from millions of US smartphones, citing threats to users' privacy and security posed by its Chinese ownership.
How TikTok is changing the music industry
Dan Whateley, Insider 
TikTok is an essential promotional tool for music artists and record labels. Songs can rise up organically on the app even if they've been outside the mainstream for decades.
How Music Retailer Sweetwater Is Growing After a Record 2020
Richard Collings, Adweek 
After a record sales year for Sweetwater due in part to consumers finding solace in music during the pandemic, the online music retailer has embarked on several initiatives to maintain that momentum this year and into the next.
Opinions, Editorials, Perspectives and Research
How TV Went From David Brent to Ted Lasso
James Poniewozik, The New York Times
Could David Brent get hired today? Ricky Gervais, who awkwardly danced onto TV as Brent in the groundbreaking comedy "The Office" in 2001, was recently interviewed about his and Stephen Merchant's creation.
Netflix Enters Middle Age. Brace for Speed Bumps.
Lucas Shaw, Bloomberg
For the past decade, Netflix offered the same response every time it had a bad quarter: This is just a blip.
I'm Obsessed With 'Old.' The Twist: I Won't See It.
Carina Chocano, The New York Times
Let me say up front that I do not expect to see M. Night Shyamalan's latest movie, "Old," which arrived in theaters last week, for no other reason than that I am traveling and haven't set foot in a theater in almost two years.
This email was sent by: Morning Consult
729 15th St. NW Washington, DC, 20005, US