Entertainment
Essential entertainment industry news & intel to start your day.
July 30, 2021
Top Stories
Scarlett Johansson filed a lawsuit against Walt Disney Co. alleging that the company's decision to release "Black Widow" on Disney+ at the same time it was released in theaters breached her contract, which she said promised a theatrical-only release, while a source familiar with the actor's contract contended that Disney's move cost Johansson more than $50 million. A spokesman for Disney said the company was in compliance with Johansson's contract and argued that the Disney+ release has "significantly enhanced her ability to earn additional compensation" on top of the $20 million she has already received. (

The Wall Street Journal

)

Dish Network Corp. and WarnerMedia inked a deal to return the HBO and Cinemax premium cable channels to Dish Network customers after a hiatus of more than two years. The deal will also allow Dish Network subscribers to purchase ad-free HBO Max subscriptions at the discounted price of $12 a year. (

The Hollywood Reporter

)

Theater union Actors' Equity and the Broadway League reached an agreement impacting Broadway shows that will require all Equity members and those who come into contact with them to undergo weekly COVID-19 testing and to be fully vaccinated for the coronavirus, though producers will be allowed to make exemptions for vaccination based on disabilities and religious reasons. Requirements for audience vaccination are not covered by the agreement, though some shows are requiring audiences to be fully vaccinated. (

Playbill

)
Chart Review
Hub Entertainment Research
Events Calendar (All Times Local)
A MESSAGE FROM MORNING CONSULT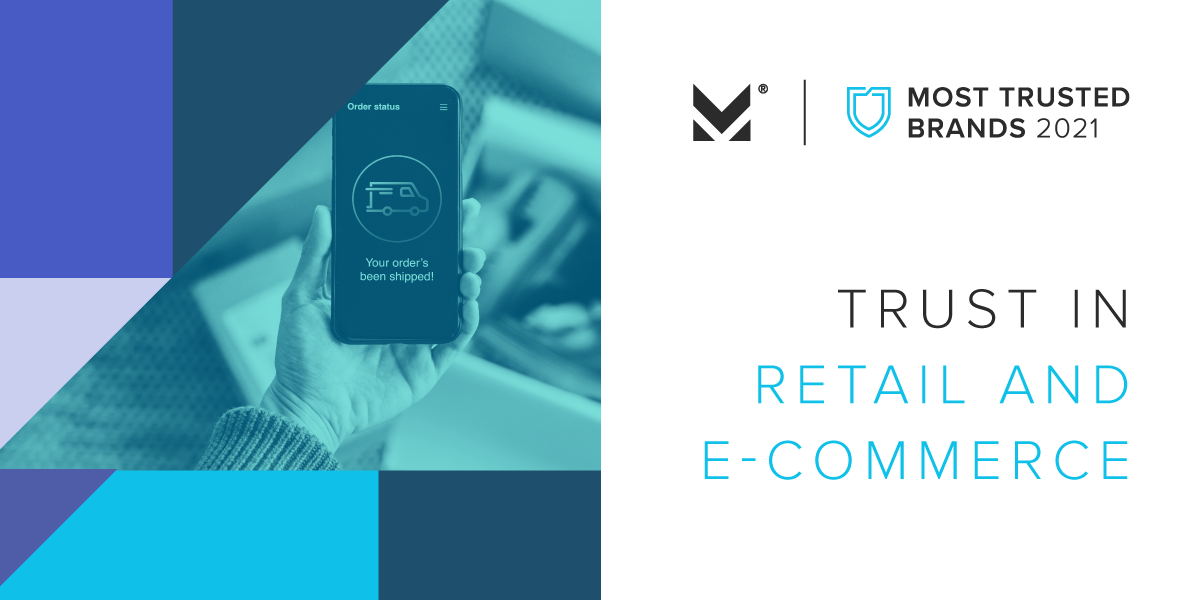 What Else You Need to Know
Paris 2024 Olympics logo roasted for looking like a 'Karen'
Samantha Ibrahim, New York Post 
The "Karen" meme is back, and it's funnier than ever. The 2020 Tokyo Olympics are currently well underway but that doesn't stop the fact that people are already talking about the 2024 games. 
Saweetie Taps In for McDonald's Next Famous Orders Meal
Shannon Miller, Adweek
Hot off the heels of its wildly successful BTS Meal, McDonald's has announced its next major celebrity partnership: rapper and universal bestie Saweetie. The brand revealed the forthcoming collaboration with an image of the "My Type" artist's signature snowflake recreated with fries and dipping sauce.
Prominent ICM partner Steve Alexander departs agency after L.A. Times investigation
Wendy Lee, Los Angeles Times 
ICM Partners confirmed Thursday that prominent agent and partner Steve Alexander has left the Century City agency.
Lionsgate CEO Jon Feltheimer's 2021 Pay Tops $19 Million, Triple What He Made Two Years Ago
Diane Haithman, The Wrap 
Lionsgate CEO Jon Feltheimer will make $19.2 million in fiscal 2021, about triple what he made in 2019, according to an SEC filing on Thursday.
Disney Removed a Racist Character From Its Parks. Why Are They Still in Jungle Cruise?
Josh Spiegel, Slate 
Theme-park fans are a tough crowd. As the Walt Disney Company attempts to navigate an environment in which some fans justifiably demand that longstanding attractions embrace the 21st century, others are so rooted in their own past attachments that they'll vociferously attack even the mere possibility of modernization. 
Inside the Jawn-Obsessed Newsletter Nailing Down Exclusives With Jerry Seinfeld and André 3000
Delia Cai, Vanity Fair 
Over dinner earlier this summer, the still-new sensation of seeing friends up close and slightly sweating gave way to a smaller pleasure I'd also sorely missed: the ability to see what everyone was wearing nowadays, and the chance to gather instant, on-the-ground intel for where I could get one too.
David Ayer Blasts 'Suicide Squad': "The Studio Cut Is Not My Movie"
James Hibberd, The Hollywood Reporter 
"Suicide Squad" director David Ayer is taking his criticism of the released version of his comic book film to a new level.
Amanda Knox slams 'Stillwater' movie in powerful essay
Sarah Whitten, CNBC
Amanda Knox is speaking out against the new Matt Damon film "Stillwater." The journalist, who was wrongfully convicted of the murder of Meredith Kercher and later acquitted of the crime, took to Twitter on Thursday to lambast the film's director Tom McCarthy as well as the media for linking her name to the project.
Cineworld Group Secures $200 Million of Additional Liquidity via Incremental Loans
Naman Ramachandran, Variety 
Following the opening of all their cinemas in June 2021, Regal Cinemas owner Cineworld has revealed that it has secured $200 million of incremental loans maturing in May 2024 from a group of its existing lenders.
Is There Room for Theme Park Ride Movies in the IP-Ridden Hollywood Landscape?
Miles Surrey, The Ringer 
As Disney grows bigger and acquires more properties, there are countless ways for the company to dominate the box office in any given year: a new "Star Wars" movie, another entry in the Marvel Cinematic Universe, the latest tear-jerking Pixar project, even the long-awaited sequels to James Cameron's "Avatar."
NBCUniversal CEO Says Tokyo Olympics Will Be Profitable Despite 'Bad Luck'
Kelsey Sutton, Adweek 
The Tokyo Olympics were supposed to be a home run for NBCUniversal, which was counting on the Games not just to provide a windfall of advertising revenue but to serve as a global launchpad for its year-old streaming service Peacock.
MyPillow to Pull Ads From Fox News in Disagreement With Network
Alexa Corse and Benjamin Mullin, The Wall Street Journal 
The chief executive of MyPillow Inc., one of Fox News's big advertisers, said he is pulling his ads from the network after a disagreement over a proposed commercial.
With kids show 'Arthur' canceled after 25 years, fans want to know what happened
Danielle Broadway, Los Angeles Times 
With the 25th season of "Arthur" set to mark the end of the animated children's show, fans, including one of its creators, are still trying to figure out why it was canceled. Earlier this month, Kathy Waugh, who developed the show based on Marc Brown's book series, spoke to former voice actor Jason Szwimer about why she disagrees with the cancellation.
'Gossip Girl' 2.0 may be 'woke.' But its hot-for-teacher subplot could raise eyebrows
Whitney Friedlander, Los Angeles Times 
In HBO Max's reboot of the popular teen soap "Gossip Girl," which premiered earlier this month, the kids at the center of the story are fearless — and used to getting what they want.
Investigation Discovery Chief Henry Schleiff Stepping Down
Mollie Cahillane, Adweek 
Long-time programming executive Henry Schleiff is set to retire from his role as group president for Investigation Discovery, Travel Channel, American Heroes Channel and Destination America at the end of this year.
It's not just you, streaming the Olympics is a mess
Catie Keck, The Verge 
Figuring out how to watch the Olympics this year has been frustrating. NBC holds broadcasting rights to the Games in the US, so it naturally seized on the opportunity to boost subscribers to its streaming service, Peacock, by making it "the place to flock for the Games' top moments."
Is TikTok winning the Olympics?
Tatum Hunter, The Washington Post 
When NBC's "Today Show" told viewers that gymnast Simone Biles would be withdrawing from the Tokyo Olympics women's gymnastics team final, it didn't show any footage of the shaky vault performance that came right before her decision. The competition didn't air on NBC — the official broadcaster of the summer Olympic Games — until later that night.
'Manifest' Stays No. 1 In Nielsen U.S. Streaming Rankings; Amazon's 'Tomorrow War', Disney's 'Luca' Also Score On Diverse Weekly Chart
Dade Hayes, Deadline 
"Manifest" held onto the top spot on Nielsen's streaming chart for the third straight week, a remarkable sign of popularity for a show whose future is uncertain.
Clint Barton finally meets Kate Bishop in 'Hawkeye' first look
Christian Holub, Entertainment Weekly 
World, get ready to meet Kate Bishop. In the wake of "Loki," the next live-action Marvel Cinematic Universe show due on Disney+ is "Hawkeye," and the title doesn't just refer to founding Avenger Clint Barton (Jeremy Renner).
How the long-dead public-television painter Bob Ross became a streaming phenomenon (and kicked up plenty of dirt in the process)
Steven Zeitchik, The Washington Post
Netflix has its towering complex in Hollywood. Disney Plus has its famed Burbank, Calif., lot. 
Yogi Bear Once Ruled Saturday Morning TV, but Now He Has to Stream
Brian Steinberg, Variety 
Yogi Bear, Huckleberry Hound and Snagglepuss once ruled as crown princes of Saturday-morning TV. Now they are simply hoping to hold court among a legion of young streamers who watch video at any time they choose.
Mila Kunis' 'Stoner Cats' Cartoon Is Making Millions Selling NFTs
Andrew Hayward, Vice 
Alongside the recent speculative frenzy around NFT crypto collectibles, which helped drive $2.5 billion worth of trading volume in the first half of 2021, some projects are attempting to use blockchain-generated tokens to transform established entertainment industries. 
Disney Plus Hotstar India Expected to Hit 46 Million Subscribers by December 2021, Says Report
Naman Ramachandran, Variety 
Current streaming market leader Disney Plus Hotstar will continue its sway over India with 46 million subscribers by the end of December, according to a report by leading research firm Media Partners Asia.
'Fortnite' teases concert series with 'record-breaking superstar'
Andrew Webster, The Verge 
The next big "Fortnite" concert is happening very soon — but who will be performing remains a mystery. Developer Epic announced an event called the "Rift Tour," which will take place from August 6th to the 8th, with a series of events across different time zones.
Hulu + Live TV Adds NFL Network to Base Plan, NFL RedZone to New Sports Add-On
Jason Gurwin, The Streamable 
Good news for football fans just before the start of the NFL Preseason. Hulu Live TV will roll-out NFL Network to their channel line-up starting today, and is now included as part of the $64.99 a month base plan.
Gannett relaunches CTV streaming channels as 'home' for original, long-form videos
Sara Guaglione, Digiday 
Gannett is relaunching its CTV streaming channels — USA Today News and USA Today SportsWire — with more programming and distribution, after seeing a rise in views and time spent watching video content from the news publisher in the past year on free, ad-supported TV platforms.
Amazon Misses on Q2 Revenue, Profit Jumps 50% to Beat Earnings Estimate
Todd Spangler, Variety 
Amazon grew total sales in the second quarter of 2021 by 27% to $113.1 billion — a record for Q2 — but that was lighter than investors had expected, given in part that the Prime Day shopping promo occurred in the period.
Opinions, Editorials, Perspectives and Research
Is This NBC's Nightmare Olympics Scenario?
Josef Adalian, Vulture 
After a one-year pandemic delay, Americans are coming together this summer to participate in one of our nation's favorite semiannual traditions: bashing NBC for its Olympics coverage.
Disney Knows Better Than to Battle a Superhero
Tara Lachapelle, Bloomberg
"Black Widow" star Scarlett Johansson is reminding Hollywood that at least one group still favors the box office: the actors who were promised a big payday from it.
This email was sent by: Morning Consult
729 15th St. NW Washington, DC, 20005, US