Entertainment
Essential entertainment industry news & intel to start your day.
October 13, 2021
Top Stories
"Squid Game" is Netflix's Inc.'s biggest title at launch, with 111 million global accounts having watched at least two minutes of the Korean-language series in its first 17 days on the platform, Netflix said. "Squid Game," now the first Netflix original to be seen by more than 100 million accounts in its first 28 days, has been No. 1 in Netflix's U.S. Top 10 for three weeks. (

The Verge

) 

Netflix reinstated Terra Field, the transgender software engineer who criticized Dave Chappelle's comedy special for the platform, "The Closer," and reportedly crashed a Netflix leadership meeting. Netflix said Field was not suspended for her tweets about "The Closer" and that it was clear Field did not join the leadership meeting with "any ill intent." (

The New York Times

)

Goldenvoice's Coachella Valley Music and Arts Festival and Stagecoach Festival will not require attendees of next year's events to be fully vaccinated against COVID-19 and will instead allow concertgoers to show a negative test taken within 72 hours of the event or proof of vaccination, according to social media posts, a change from the requirements it announced in August. The Anschutz Entertainment Group, Goldenvoice's owner, previously mandated vaccines for all people in attendance at its events, but a spokesperson said "the company was aligned on this change." (Rolling Stone)
Events Calendar (All Times Local)
A MESSAGE FROM MORNING CONSULT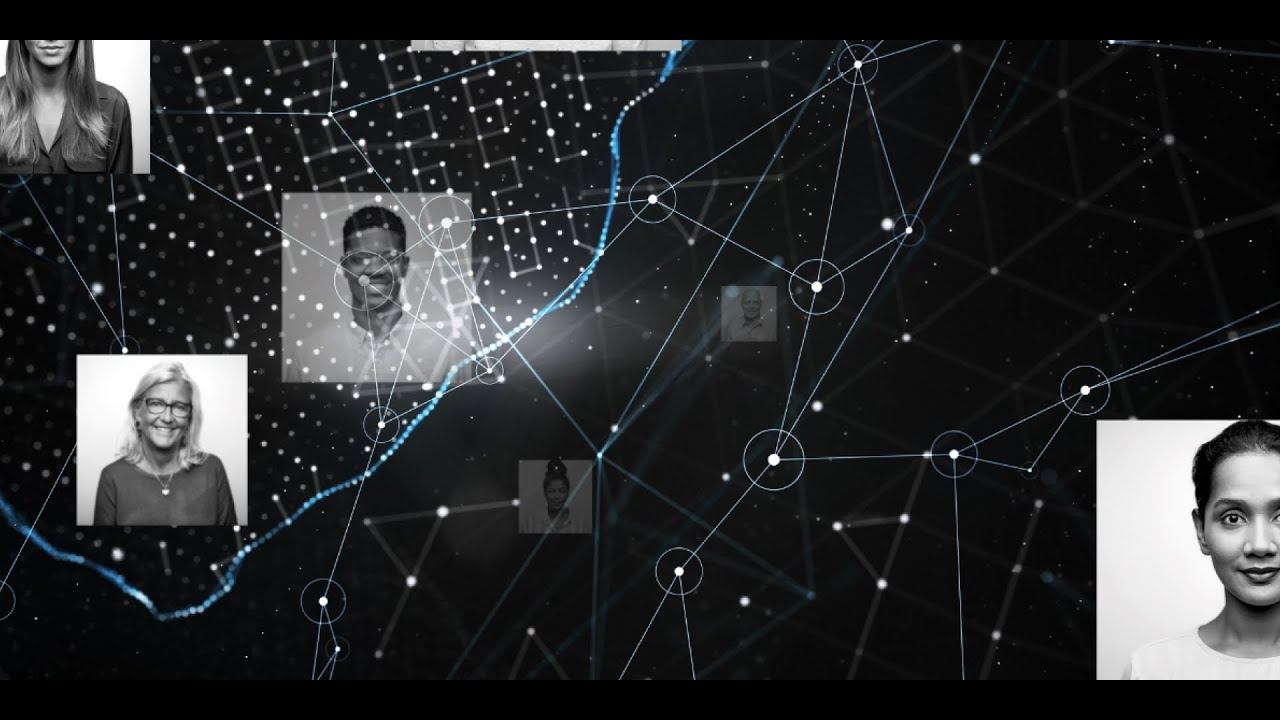 What Else You Need to Know
IATSE Says Studios Refusing to Do What Is Needed to Avoid a Strike
Gene Maddaus, Variety 
An official with IATSE told members on Tuesday that the studios are refusing to make the necessary concessions to avoid a strike, although negotiations are still underway.
All That Zaz: With Warner Bros. Discovery Merger, David Zaslav Is Angling To Become America's King Of Content
Joe Pompeo, Vanity Fair 
David Zaslav's face lit up as the SUV approached the lot. It was around 8 a.m. on Tuesday, June 1, 70-something degrees and sunny in Burbank, California, where Zaslav was arriving for his first-ever visit to one of the world's most storied entertainment studios.
Hasbro's Longtime Chairman Brian Goldner Dies at 58
Brian Eckhouse and Christopher Palmeri, Bloomberg 
Hasbro Inc. said Chairman and Chief Executive Officer Brian Goldner, who helped the company overtake longtime rival Mattel Inc. and steered the toymaker deeper into Hollywood, has died. He was 58.
Opening, ticket prices announced for Peppa Pig theme park
The Associated Press
A standalone Peppa Pig theme park at the Legoland Florida Resort is set to open Feb. 24, park officials announced Tuesday. Officials also announced ticket prices.
Jay-Z Invests In Cannabis Payment Company Flowhub
Will Yakowicz, Forbes
Billionaire hip-hop artist and entrepreneur Shawn "Jay-Z" Carter has made another investment in the cannabis industry. But instead of selling $50 hand-rolled joints, his most recent investment is in a tech company that helps marijuana dispensaries process payments.
Skechers dumps former Raiders coach Jon Gruden as brand ambassador after homophobic, misogynistic emails surface
Lorenzo Reyes, USA Today 
In the fallout from former Las Vegas Raiders coach Jon Gruden's resignation that stemmed from leaked emails in which he used homophobic and misogynistic language, at least one company that Gruden endorses is backing out of its agreement with him.
New York Commercial Real Estate Rides Production Boom
Kathy A. McDonald, Variety 
Fully booked production facilities are one bright spot in New York City's commercial real estate landscape.
Screen Time Increased 60% During Covid Shutdowns With "Profoundly Negative Impacts," According To UCLA-Led Study
Tom Tapp, Deadline
News flash: Americans drank more, smoked more, watched more TV and exercised less during the recent pandemic-related business closures and stay-at-home orders, according to a UCLA-led study released today.
What Does the Next Era of James Bond Look Like?
Lex Pryor, The Ringer 
The first set piece in "No Time to Die" begins with a bang and ends with a chase.
Jameson Rich, The New York Times
The cultural anthropologist Ernest Becker once wrote that "in his greatest genius, man is still mocked." This sentiment might be of some comfort to the actor Ben Platt, who has lately served as a punching bag in certain districts of the internet.
TV Ads in Flux: $60B in Limbo Amid Changing Viewer Habits and Nielsen Upheaval
Alex Weprin, The Hollywood Reporter 
To hear TV executives tell it, the advertising business couldn't be better.
As ESPN Welcomes Back the NHL, It Targets New—and Younger—Audiences
Mollie Cahillane, Adweek 
The National Hockey League is back on Disney-owned networks for the first time in 17 years as the new season begins today, and the company is ready to take full advantage of its expansive rights deal.
Bobby Flay Wanted a $100M Contract to Stay with Food Network: 'Strictly Business,' Says Source
Dave Quinn, PEOPLE
Bobby Flay's 27 years with the Food Network came to an end over money, a source close to the celebrity chef's team tells PEOPLE. On Friday, news broke that Flay, 56, would be parting ways with the network once his current three-year contract expires at the end of this year.
How Shondaland Aims to Own the 'Future of Television' With Hits Like Bridgerton
Mollie Cahillane, Adweek
In 2005, Shonda Rhimes' production company Shondaland had its first series, the medical drama "Grey's Anatomy," premiered on ABC. Eighteen seasons, 16 years and 10 other TV series later, Rhimes is set on taking over television's next frontier.
G4 Sets Relaunch Date for Linear TV and Streaming
Tim Baysinger, The Wrap 
The rebooted G4 has set its relaunch date. The gaming network, which is making a comeback after 8 years, will launch on Nov. 16.
'Walking Dead' Anthology Series 'Tales of the Walking Dead' Ordered at AMC
Joe Otterson, Variety 
AMC has officially greenlit the episodic anthology series "Tales of the Walking Dead." The show's six-episode first season is slated to debut on AMC and AMC Plus in summer 2022.
Request for Tucker Carlson's Performance Review Is 'Intrusive,' Judge Says
Erik Larson, Bloomberg 
The judge in Dominion Voting Systems Inc.'s $1.6 billion defamation suit against Fox News balked at ordering the network to turn over performance reviews of Tucker Carlson and other hosts who aired false election-fraud claims.
How ViacomCBS' Netflix Experiment Helped 'Evil' Shift Homes From CBS to Paramount+
Kelsey Sutton, Adweek 
When the supernatural thriller series "Evil" premiered on CBS in September 2019, it became an instantly acclaimed hit among critics, who praised the writing and performances on the chilling series.
Will Success Keep 'Ted Lasso' From Sticking to Its Three-Season Plan? 
Lesley Goldberg, The Hollywood Reporter 
"Ted Lasso" has always been an underdog story. The comedy based on a series of 2013 NBC Sports promotional videos was shopped to and passed over by at least three outlets before Apple wagered a bet in late 2019 and picked up the fish out of water comedy as part of its pre-launch buying spree.
Sports Streaming Rights Prove Valuable in Period of Disruption
Rafael Canton, Adweek 
The rise of streaming has altered the sports television landscape as much as any other programming. Rights to sports content are an important factor in the success of building a streaming platform that can appeal to wider audiences.
This company is revolutionizing TV through TikTok
KC Ifeanyi, Fast Company 
In 2015, Ilan Benjamin premiered his choose-your-own-adventure murder mystery Virtual Morality. The three-episode web series challenged the viewer to figure out who killed a popular high school student or die trying.
Vudu Launches Oculus App, Becomes Movie and TV Store for Facebook's VR Devices
Todd Spangler, Variety 
In the mood to watch a movie or binge a TV series via a headset strapped to your face? You're in luck!
The creator economy is failing to spread the wealth
Sara Fischer, Axios 
The creator economy was supposed to democratize media, but it turns out that a small portion of creators still reap the most revenue for their work across multiple platforms.
Epic finally admits that its Imposters mode was 'inspired' by Among Us
Chaim Gartenberg, The Verge 
Fortnite's Imposter mode is an "Among Us" clone in all but name, but nearly two months later, Epic Games is finally acknowledging in today's patch notes what was clear from the start: Imposters was "inspired by 'Among Us' from Innersloth."
New York Times Tests New App as a Home for Audio Journalism
Gerry Smith, Bloomberg
The New York Times Co. is testing an app that brings together the company's audio journalism, creating a single destination for listeners of its podcasts and other products.
Spotify expands its in-house podcasts with two more shows focused on artists and creators
Sarah Perez, TechCrunch 
Last year, Spotify decided to embrace podcasts as part of the company's larger communications strategy with the launch of its behind-the-scenes podcast, "Spotify: For the Record," which has featured interviews with Spotify execs, employees and industry experts about music, tech and podcasting.
Opinions, Editorials, Perspectives and Research
The Man Who Finally Made a 'Dune' That Fans Will Love
Helen Macdonald, The New York Times
Earlier this summer, sitting in a London cinema for a screening of Denis Villeneuve's hugely anticipated, pandemic-delayed adaptation of Frank Herbert's classic sci-fi novel "Dune," I found myself unexpectedly close to tears.
Ted Sarandos' Netflix memo on Dave Chappelle is a masterwork of gaslighting
Mary McNamara, Los Angeles Times
Can we talk about the Ted Sarandos memo for a minute? You know, the one obtained by Variety, in which the CEO of Netflix tells his staff that, while he understands many people are quite upset about the many homophobic and transphobic jokes in the Dave Chappelle special "The Closer," it doesn't really matter because the show is a hit and Chappelle is very popular?
Innovators List 2021: 15 Hollywood Disrupters, From Netflix's Scott Stuber to Chloé Zhao
The Wrap 
Even as the entertainment landscape continues to be disrupted by streaming and pandemic fallout, the artists, entrepreneurs and pioneers on TheWrap's 2021 Innovators List have seized the opportunity to orchestrate their own sort of innovation, opening new doors to cultural inclusion and expansion in Hollywood.
This email was sent by: Morning Consult
729 15th St. NW Washington, DC, 20005, US