Entertainment
Essential entertainment industry news & intel to start your day.
July 27, 2021
Disney Was Right to Hold 'Black Widow,' but Streaming, Delta Variant Present New Challenges for Theaters
"Black Widow" set a pandemic-era record when it opened with $80 million earlier this month, though box office receipts fell steeply in the film's second week. Box office analysts say that while stagnant consumer comfort levels and the delta variant of the coronavirus are among the challenges facing movie theaters on their path to recovery, one analyst contended that the duration of a film's run in theaters is one of the important factors in its box office receipts. Read more here: State-Level Comfort Data Shows 'Black Widow' Delay Made Sense, but Disney Can't Rely on That Tactic
Events Calendar (All Times Local)
A MESSAGE FROM MORNING CONSULT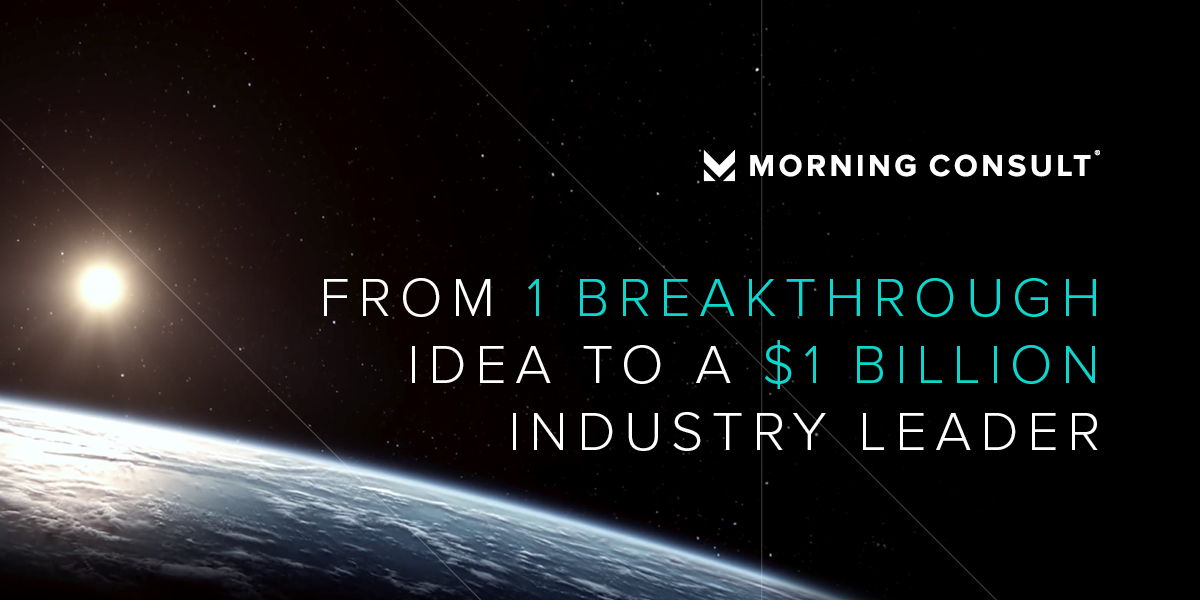 What Else You Need to Know
Simone Biles, the greatest gymnast alive, could be the next marketing GOAT too
Samantha Masunaga, Los Angeles Times 
There's a reason for the rhinestone goat outlined on Simone Biles' leotard. At 24, Biles has redefined what's possible in gymnastics by performing complex skills few in the world can match. 
Naomi Osaka Out Of Tokyo Olympics After Shocking 3rd Round Loss
Nellie Andreeva, Deadline
Tennis champion Naomi Osaka, one of the biggest stars at the 2020 Tokyo Olympics, made a surprise early exit, losing to Markéta Vondroušová in the third round.
Britney Spears Moves to Remove Father From Conservatorship
Anne Steele, The Wall Street Journal 
Britney Spears's new lawyer moved to have her father removed from the helm of her 13-year-old conservatorship, calling the arrangement toxic.
WGA recommends Hollywood writers get vaccinated before gathering
Anousha Sakoui, Los Angeles Times 
Hollywood writers are the latest group of entertainment industry workers being urged to get vaccinated. The Writers Guild of America is recommending its members be vaccinated against COVID-19 before meeting up with colleagues, according to a list of recommendations sent to members Monday seen by The Times.
Crisis PR firm tells Golden Globes group there's only one way to save the show
Stacy Perman, Los Angeles Times 
As the Hollywood Foreign Press Assn.'s vote on its proposed new bylaws nears, the outcome remains in play. Underscoring the uncertainty, the group's crisis PR consultant sent a memo to members last week, prodding them to "consider what will happen if you do not pass the bylaws."
'Peppa Pig' Parent Hasbro Sees Film & TV Rebound, Beats Wall Street Q2 Forecasts
Dade Hayes, Deadline 
A strong return of its film and TV business, especially compared with a bleak 2020, helped Hasbro's second quarter results easily beat Wall Street forecasts.
PGA Awards Announce Show Date, Nomination Timeline and Return to In-Person Ceremony in 2022
Michael Schneider, Variety 
The Producers Guild of America has announced the key dates and timeline for the org's 2022 Producers Guild of America Awards. Celebrating its 33rd awards ceremony, the PGA Awards will return to an in-person event at the Century Plaza Hotel — newly renovated and reopened as the Fairmont Century Plaza — on Saturday, Feb. 26, 2022.
WGA Racked Up $4.6 Million In Legal Bills In Historic Victory Over Talent Agencies
David Robb, Deadline 
The WGA racked up more than $4.6 million in legal bills to win its historic victory over the major talent agencies. The nearly two-year-long legal battle, which began in April 2019 and ended in February 2021, will phase out packaging fees by June 2022 and limit a franchised agency and its owners to owning no more than a 20% stake in a production or distribution entity.
NBC Olympics Viewership Rises Sunday From Opening Ceremony, Airs To More Than Double The Viewers Of Other Networks Combined
Alexandra Del Rosario, Deadline 
Olympic athletes weren't the only ones with a strong showing in Sunday as NBC's coverage of the global sporting event keep its momentum going. NBC's 2020 Olympics coverage was the highest rated and most-watched program Sunday, per Nielsen Live + Same Day Day fast affiliates.
Fox Will Debut Almost Its Entire Fall Lineup the Week of September 20
Jason Lynch, Adweek
The final broadcast network that hadn't yet set its fall premiere dates, Fox, has firmed up its plans for the new season. Almost its entire fall lineup, which leans into the strength of its existing franchises, will debut during the first week of the 2021-22 TV season, beginning on Monday, Sept. 20.
NBC's streaming service Peacock slammed over its Olympics coverage
Alexandra Steigrad, New York Post 
The reviews are in, and they're not very good. Customers who signed up for NBCUniversal's streaming service to watch the Tokyo Games are raising hell over their viewing experience even as ratings for the 2021 Olympics plummet.
Starz Blocks Disney From Launching 'Star Plus' Streaming Service in Brazil
Gene Maddaus, Variety 
Starz has succeeded in blocking Disney from launching a streaming service in Brazil under the name "Star Plus." A judge in Sao Paolo granted a temporary restraining order on Friday, holding that Disney cannot use the brand name when the service debuts on Aug. 31.
'Ted Lasso' Season 2 Premiere Scores Biggest Apple TV+ Launch
Tim Baysinger, The Wrap 
On screen, AFC Richmond has neither won nor lost this season, but "Ted Lasso" scored a big win for its Season 2 debut last Friday. The return of the Emmy-nominated comedy was Apple TV+'s biggest launch in the streaming service's brief history.
Vice Programs Will Stay on Hulu as Brands Renew Licensing Deal
Manori Ravindran, Variety 
Vice programs will remain on streaming service Hulu in the U.S. after Vice Distribution, the global distribution arm of the youth-skewing media brand, renewed its licensing partnership with the Disney-backed SVOD.
Netflix's new vp of game development Mike Verdu brings much-needed skillsets
Alexander Lee, Digiday 
It's no secret that Netflix is interested in gaming and esports. CEO Reed Hastings said as much in 2019, when he cited "Fortnite," not HBO, as the streaming service's biggest threat.
AI deepfakes of Anthony Bourdain's voice are only a taste of what's coming
Matt Pearce, Los Angeles Times 
The most important thing about a documentary deepfaking Anthony Bourdain's voice isn't that it happened, but that it happened and almost nobody noticed.
SiriusXM's new VIP plan covers two cars and lots of concerts
Simon Cohen, Digital Trends 
With streaming music services like Apple Music and Spotify increasing their subscriber numbers each year, it's no wonder that SiriusXM is looking to differentiate itself as much as possible. 
NBC Is Using Commerce Tech for Jill Martin's New Shop Today Show
Emmy Liederman, Adweek 
As a longtime lifestyle contributor at NBC's Today show, Jill Martin's job is to act as a filter between people and products. Throughout her career, consumer trends and commerce technology have faced constant evolution, but Martin has always leaned into a simple thesis: shopping does not have to be complicated.
Activision Blizzard Gender-Bias Suit Shows Videogame Culture Remains a Flashpoint
Sarah E. Needleman, The Wall Street Journal 
A gender-bias lawsuit filed by California regulators against Activision Blizzard Inc. has reignited discussion about videogaming culture and whether the industry's treatment of women is toxic.
Spotify adds an attention-grabbing 'What's New' feed to addict users to its app
Sarah Perez, TechCrunch 
Spotify is taking a cue from social networks like Facebook, which deliver a constant stream of notifications under a "bell" icon in the mobile app to keep users engaged with the latest content. 
NFTs May Seem Like Frivolous Fads. They Should Be the Future of Music
Samantha Hissong, Rolling Stone 
Earlier this year, when a person with the username "JeffBezosForeskin" paid around $40,000 for Monty Python actor John Cleese's NFT — a crude iPad sketching of the Brooklyn Bridge complete with disproportionately sized, stick-figure fishies — I lost a bit of whatever faith I had left in humanity.
Pop Smoke's Second Posthumous Album, 'Faith,' Hits No. 1
Joe Coscarelli, The New York Times 
"Faith," the second album by the Brooklyn rapper Pop Smoke to be released since he was shot and killed in February 2020 at the age of 20, tops the Billboard chart this week, just as the previous one did.
UMG Licenses Catalog to Lomotif, Newest App to Take On TikTok
Tatiana Cirisano, Billboard
As the short-form video space heats up, Universal Music Group (UMG) just became the first major music company to globally license its catalog to Lomotif, a TikTok rival app founded in Singapore.
Opinions, Editorials, Perspectives and Research
The Olympics Is Showing Its Age as Major Brands Question Whether It's Worth Advertising In
Robert Klara, Adweek 
Last week, the 2020 Olympic Games kicked off in Tokyo with all the pomp associated with planet Earth's premier athletic event.
The true story of the women who made 'The Daily Show' — and were 'erased' from its legacy
Meredith Blake, Los Angeles Times
At least in the public imagination, Jon Stewart is the person most responsible for "The Daily Show's" improbable rise. He's the visionary host who transformed the late-night show, once considered Comedy Central's answer to "SportsCenter," into a powerful force in American politics, a launchpad for a new generation of comedy talent and, for many, a trusted source of information.
The Future of Entertainment Is Just More and More and More of This
Alison Willmore and Jen Chaney, Vulture 
The strangest thing about "Space Jam: A New Legacy," the "standalone sequel" to the 1996 hit, is that an algorithm played by Don Cheadle is the villain of the story but also dead-on when it comes to the goals of the movie itself: What is it if not an attempt to suck viewers into the WB Serververse?
Matt Damon's Disappearing Acts
David Marchese, The New York Times
"There's a great lesson here for an actor,' Matt Damon said, a dusting of gray in his short hair and thin goatee, fine age lines around his pale blue eyes. It was early May, and he was speaking via Zoom from a sparsely appointed, sun-splashed room in a rented house in Sydney, Australia, telling a story about working with Jack Nicholson on Martin Scorsese's 2006 dirty-cops-and-criminals epic, "The Departed." 
This email was sent by: Morning Consult
729 15th St. NW Washington, DC, 20005, US