Entertainment
Essential entertainment industry news & intel to start your day.
March 17, 2023
A MESSAGE FROM MORNING CONSULT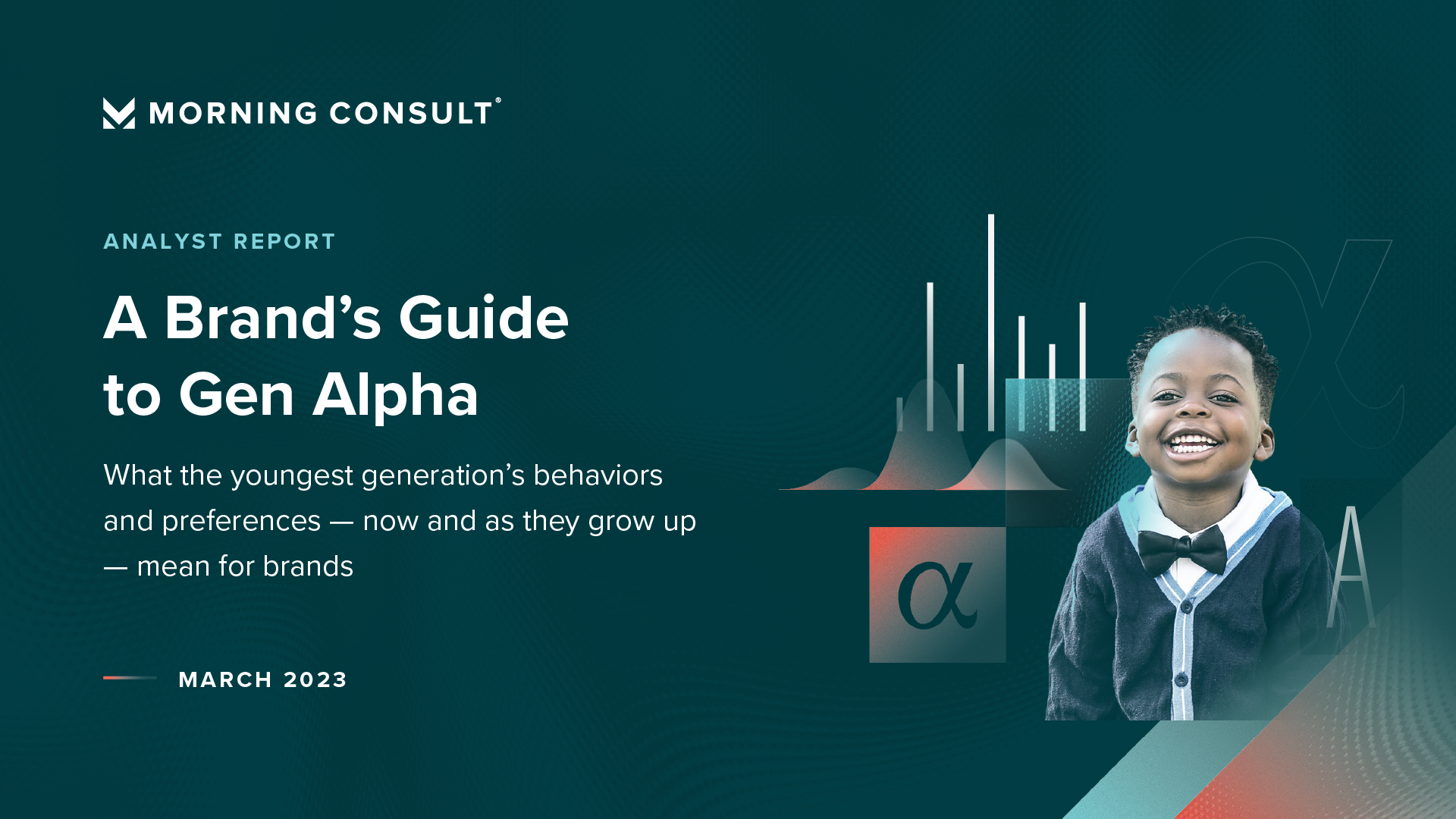 What Else You Need to Know
'Everything Everywhere All At Once', 'The Boys' Top Critics Choice Super Awards
Patrick Hines, Deadline
Best Picture Oscar winner Everything Everywhere All at Once and superhero series The Boys topped the list of winners for the third annual Critics Choice Super Awards.
Warner Bros Circling Nancy Meyers Film After Its Exit From Netflix
Justin Kroll, Deadline
Just days after parting ways with Netflix, Nancy Meyers' next movie may have found a new home.
A24 Releasing Remastered Version of Talking Heads Classic Concert Film 'Stop Making Sense'
Rebecca Rubin, Variety
A24 has acquired worldwide rights to the classic Talking Heads concert film "Stop Making Sense." A 4K restoration of the movie will be released in theaters globally later this year.
Lana Condor, Toni Collette, Jane Fonda to Star in 'Ruby Gillman, Teenage Kraken' for DreamWorks Animation
Jordan Moreau, Variety
Lana Condor, Toni Collette and Jane Fonda are playing a family of sea monster queens in DreamWorks Animation's upcoming film "Ruby Gillman, Teenage Kraken."
Barry Keoghan In Talks To Join 'Gladiator' Sequel At Paramount
Justin Kroll, Deadline
The "Banshees of Inisherin" OScar nominee Barry Keoghan is in negotiations to join the cast of Paramount's sequel to "Gladiator" that has Ridley Scott returning to direct and Paul Mescal set to star.
Keke Palmer to Star in, Produce Universal Comedy 'The Backup'
Borys Kit, The Hollywood Reporter
Kevin Hart is also producing the feature via his Hartbeat Productions.
Demi Lovato to Make Directorial Debut with Child Stardom Documentary for Hulu
Wilson Chapman, IndieWire
Demi Lovato has already been the subject of a painfully honest documentary; now, the musician is going behind the camera to direct a new one.
Hilarie Burton Details Sexual Assault Allegations Against 'One Tree Hill' Creator Mark Schwahn
Rodlyn-mae Banting, Jezebel
"I didn't know how to process it anymore…You can see that I'm not there," the actor said on the latest episode of her "Drama Queens" podcast.
HBO's 'The Idol' Will Premiere Out of Competition at Cannes Film Festival
Wilson Chapman, IndieWire
Sources have confirmed to IndieWire that two or three episodes from The Weeknd and Sam Levinson's A24 drama will screen out of competition at the fest.
The CW Lands 'FBoy Island' & Sets Up Date With 'FGirl Island' Spinoff
Peter White, Deadline
"FBoy Island," the breakout HBO Max reality format, is getting another date.
How Beyoncé's Fan Army Inspired the Wildest Show of the Year
Kyndall Cunningham, The Daily Beast
The new series "Swarm," about a crazed pop fan whose obsession turns very, very dark, will surely ruffle some feathers. Co-creator Janine Nabers explains why.
How "Abbott Elementary" Takes On the Charter-School Movement
Jessica Winter, The New Yorker
In its second season, Quinta Brunson's superb sitcom became an unabashed polemic against the privatization of a public good.
Surge in Newsmax Ratings Shook Fox News, Then Faded
Joe Flint, The Wall Street Journal
Smaller channel's postelection gains concerned Fox hosts and executives, court documents show; threat didn't last.
Jen Psaki enters TV's weekend fray with show starting Sunday
David Bauder, The Associated Press
Seven months into her new television career, it's clear that Jen Psaki didn't sign with MSNBC to just dabble in the media.
Opinions, Editorials, Perspectives and Research
What Netflix's Nancy Meyers drama says about the state of the Hollywood rom-com
Wendy Lee and Josh Rottenberg, Los Angeles Times
On paper, Nancy Meyers' ambitious in-the-works Netflix movie seemed to have all the ingredients of a classic Hollywood romantic comedy.
Behind Paramount's Ecommerce Push: A Chat With Consumer Products Chief Pam Kaufman
Georg Szalai, The Hollywood Reporter
In unveiling a unified store, the exec wants to become a top 3 market player and sees upside in cross-promotions between the new company platform and Paramount+: "I'm really excited about that synergy."
Climate Activists Are Turning Their Attention to Hollywood
Katharine Gammon, The Atlantic
If TV can change Americans' views on gay marriage, why not the environment?
Why Did This Oscar Season Feel So Good?
Eric Kohn and Anne Thompson, IndieWire
It may have been a predictable awards show, but the vibe in the aftermath of this long season has been positive. Here's what turned things around.
Will Comcast Sell Off Parts of Sky?
Scott Roxborough and Georg Szalai, The Hollywood Reporter
The U.S. media giant paid $39 billion for the European TV giant group back in 2018, but chatter about possible deals keeps coming up amid some challenges in its Italian and German divisions.
Dylan Byers, Puck News
A scholarly perusal of the WBD C.E.O.'s arrival at CNN HQ. Plus, news and notes on Zucker's media rollup and Mad Dog Beckman.
How Raising TV's Flat-Rate Residuals Could Backfire
Entertainment Strategy Guy, The Ankler
One of the WGA's demands is rife with possible unintended consequences.
Why 'The Last of Us' Succeeded—and What Other Video Game Adaptations Can Take From It
Justin Charity, The Ringer
The hit HBO series was uniquely suited to thrive, but there are a few lessons for any show looking to follow in its footsteps.
Ben Affleck on 'Air,' New CEO Gig and Those Memes: "I Am Who I Am"
Rebecca Keegan, The Hollywood Reporter
The actor, filmmaker and budding mogul on the disruptive production company he launched with Matt Damon, why he's done with D.C., getting Michael Jordan's blessing for his new film and the advice wife Jennifer Lopez gave him for this interview.
Lucy Liu Is the Least-Bothered Person You Know 
Mary H.K. Choi, New York magazine
"I'm sure there are tons of people who don't like my work or my career or me. I'm not here to change somebody's mind."
Dominique Fishback Knows You Think She's Sweet. 'Swarm' May Confuse That
Leigh-Ann Jackson, The New York Times
In a new Amazon series cocreated by Donald Glover, Fishback plays the crazed fan of a Beyoncé-like pop star. Who knew she could be so terrifying?
This email was sent by: Morning Consult
729 15th St. NW Washington, DC, 20005, US