Entertainment
Essential entertainment industry news & intel to start your day.
November 24, 2021
Morning Consult Entertainment will be off Thursday and Friday for the Thanksgiving holiday. The weekday newsletter will resume Monday. 
Young Consumers Show Some Interest in Streaming Services' Merch
As the holiday shopping season unofficially kicks off this weekend, streaming services are hoping subscribers will take advantage of recently launched online stores to find the perfect present for the Netflix, Hulu or Disney+ super fan in their lives.
But new data finds that even though services are quickly producing products ranging from sweaters to bucket hats, the majority of Americans aren't interested in purchasing streaming service-branded merchandise. These efforts, however, could appeal to younger consumers as nearly half of millennials and Gen Zers expressed interest in purchasing these products, specifically items with the Disney+ or Netflix brand. Netflix Bucket Hats. Hulu Popsockets. Is There a Market for Streaming's Big Push Into Consumer Products?
Top Stories
YouTube is reportedly having discussions with media companies, including Brat TV, Vox Media Inc. and Pocket.Watch, about adding their channels to its YouTubeTV subscription service as the video platform looks to capture more advertising dollars, which it would share with the media companies, according to people familiar with the talks. A YouTube spokesperson declined to comment on the discussions, but confirmed the company is focusing more on its TV offerings. (

The Information

) 

Jon Batiste, musical director on "The Late Show With Stephen Colbert," led all artists with 11 Grammy nominations, including nods for album and record of the year, while Doja Cat and H.E.R. each claimed eight, and Olivia Rodrigo earned seven, including one for best new artist. (

New York magazine

) The "Big 4" categories — best new artist, along with album, song and record of the year — were each expanded from eight nominees to 10, a decision that accounts for the increased volume of new releases in the streaming age, according to Harvey Mason Jr., chief executive of the Recording Academy. (

The New York Times

)

Activision Blizzard Inc. is launching a new Workplace Responsibility Committee led by two independent directors which will aim to eliminate workplace harassment and discrimination, according to an announcement from the company's board of directors. The committee will provide progress reports and help add a "new, diverse director" to the board. (The Verge)
Events Calendar (All Times Local)
A MESSAGE FROM MORNING CONSULT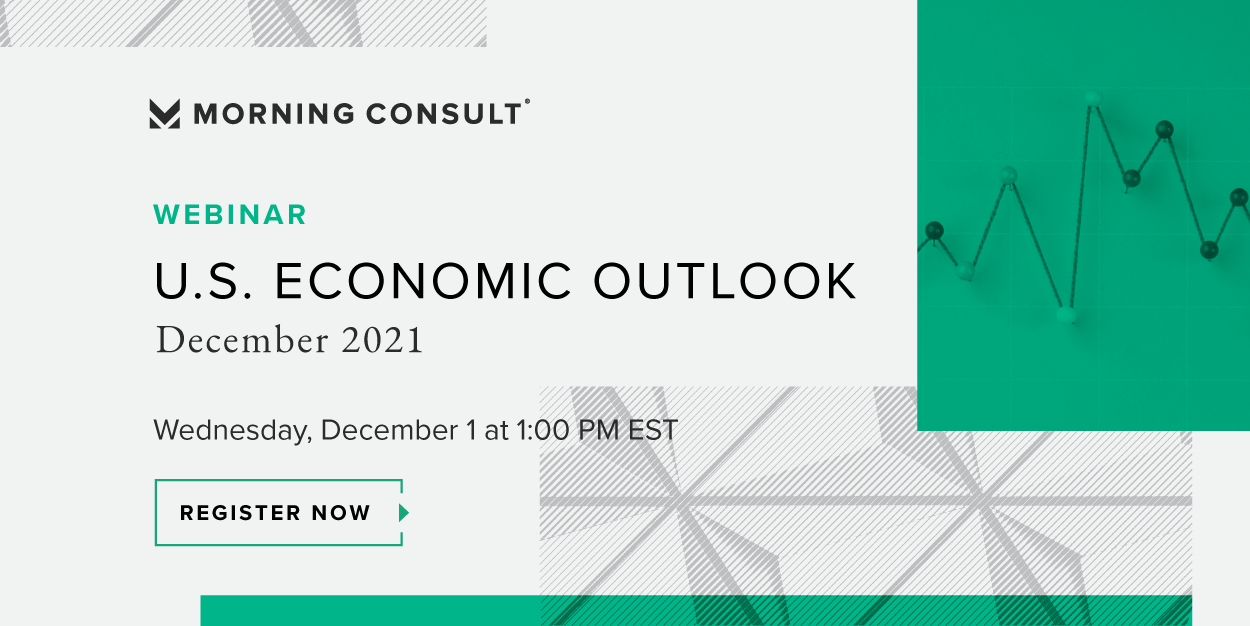 What Else You Need to Know
William Shatner, Jeff Bezos and now Michael Strahan: 'GMA' host will blast into space
Christie D'Zurilla, Los Angeles Times
Michael Strahan is heading to space on the third human-crew flight of Jeff Bezos' Blue Origin spacecraft. And he'll do it soon.
HFPA Will Dip Into Its Reserves to Maintain Charitable Giving
Scott Feinberg, The Hollywood Reporter 
Hit with a loss of licensing fees due to NBC's cancellation of the Golden Globes in 2022, the group vows it will continue its grant-making program, which has given away $50 million to date.
Broadway Box Office Holds Steady At $25M; 'Company' Joins Roster
Greg Evans, Deadline
Broadway box office held steady last week, slipping a negligible 2% from the previous week to $25,074,048, with paid attendance of 212,819 off a small 1%.
Hollywood Warms to Saudi Arabia's Money Again
Tatiana Siegel and Alex Ritman, The Hollywood Reporter 
It wasn't too long ago that power brokers rushed to distance themselves from the country after the killing of columnist Jamal Khashoggi. Now it's hosting a star-studded film festival and backing big-budget features with U.S. talent.
Animation Writers Hope to Close Pay Gap With Their Live-Action Counterparts
Gene Maddaus, Variety 
The Animation Guild is gearing up for its contract negotiations next week, with animation writers looking to see a significant boost in pay as part of their new deal with studios.
NBCUniversal Rebrands Global Production Business as Universal International Studios
Manori Ravindran, Variety 
NBCUniversal has rebranded its international production business to better align with Universal Studio Group and sister studios UCP, Universal Television and Universal Television Alternative Studio.
Regal Cinemas will take cryptocurrencies as payment, following the lead of meme-stock favorite AMC
Natasha Dailey, Insider 
Movie-theater chain Regal Cinemas is the latest to add cryptocurrencies as a form payment. The company, which has more than 500 theaters, will accept dozens of digital payments — including bitcoin, ethereum, litecoin, dogecoin, USD Coin and Basic Attention Token, among others — through the Flexa network, Regal said in a Tuesday statement. 
Lights, camera.. anyone? Film studios can't get the crew
Michael Kahn, Reuters
Hollywood flocked to central Europe during the pandemic when film producers there were allowed to keep the cameras rolling, making the region an irresistible draw for streaming giants captivated by castles and tax breaks.
Motion Picture Association Posted $4.2 Million Loss In 2020 As It Reverted To Traditional Six-Member Roster
Ted Johnson, Deadline
The Motion Picture Association posted a $4.2 million deficit in 2020, as the trade association adjusted to its traditional six-member roster, according to the latest tax filing with the Internal Revenue Service.
'Tiger King 2' Debuts at No. 2 on Netflix's Top 10 List With 30 Million Hours Watched – So Far
Tony Maglio, The Wrap
Netflix's "Tiger King 2" opened with a roar, though viewership was nowhere near the Season 1 phenomenon.
Streaming Platforms Use Black Friday Deals to Boost Sluggish Subscriber Growth
Alex Weprin, The Hollywood Reporter
Hulu, Peacock, Paramount+ and Discovery+ are among the services offering steep discounts this week to entice new subscribers.
As streamers pare down their subscriptions, Disney+ may be the most at risk 
Adario Strange, Quartz
The streaming wars haven't calmed down, but the subscriber growth marking their recent ascendence has. 
Netflix Giving Away Props From Its Most Popular Shows
Alexandra Jardine, Ad Age 
Netflix has attracted millions of new fans over the past year, so now the streaming platform is giving something back to them for Thanksgiving, or "Fansgiving," as it's dubbed a new campaign.
Peacock Looks to Grab Its Share of Large Thanksgiving Day Audience
Kelsey Sutton, Adweek 
This year's Turkey Day just might give another bird a boost. NBCUniversal-owned streaming service Peacock is hoping to get a big viewership bump on Thanksgiving Day this year when it simulcasts NBC's tentpole programming events, looking to grab its share of eyeballs on what is consistently one of TV's biggest viewing days each year.
TV News' Dangerous Bet: Hedging on a Streaming Future
Alex Weprin, The Hollywood Reporter
While touting new platforms (think: CNN+ or Fox Nation), top broadcast and cable executives are incentivized to protect the linear status quo, given that's where the money is — even if it's a rapidly declining business model.
Netflix's gaming service adds two more titles, including the return of Gameloft's 'Asphalt Xtreme'
Sarah Perez, TechCrunch 
Earlier this month, Netflix's new gaming service became globally available across both iOS and Android with a debut lineup that included two "Stranger Things"-themed games and a few more casual gaming titles. 
Nintendo executive calls Activision harassment allegations "disturbing"
Megan Farokhmanesh, Axios
Nintendo of America president Doug Bowser has joined the chorus of industry figures criticizing Activision Blizzard and its leadership over recent reports of company harassment and abuse.
Lawsuit against PlayStation alleges gender discrimination
Stephen Totilo, Axios
A former IT security analyst at Sony PlayStation filed a lawsuit against the company in California on Monday, alleging gender discrimination and wrongful termination after speaking up "about discrimination against females" at the gaming giant.
Reddit will shut down Dubsmash on February 22nd
I. Bonifacic, Engadget
Reddit will shut down Dubsmash on February 22nd, 2022. The announcement comes less than a year after Reddit acquired the TikTok-like video platform for an undisclosed sum in December 2020. 
Epic scoops up Rock Band creator Harmonix
Andrew Webster, The Verge
Fortnite maker Epic Games has announced its latest acquisition: Harmonix, the studio behind iconic music games like Guitar Hero and Rock Band.
Adele's '30' Becomes 2021's Top-Selling Album in Just Three Days
Jem Aswad, Variety 
To the surprise of absolutely no one, Adele's "30" is now the top-selling album of 2021 — and it achieved that feat in just three days.
Spotify debuts a 'Netflix Hub' featuring music and podcasts tied to Netflix shows and movies
Sarah Perez, TechCrunch 
Looking for the soundtrack from your favorite Netflix show? Now, it will be easier to find thanks to an expanded partnership between Netflix and Spotify. 
Taylor Swift Sets New Mark for Women on Streaming Songs Chart With 'All Too Well (Taylor's Version)'
Kevin Rutherford, Billboard Pro
Taylor Swift notches her fifth No. 1 on Billboard's Streaming Songs chart with "All Too Well (Taylor's Version)," which starts atop the survey dated Nov. 27.
Dua Lipa Launching 'Service95' Cultural Curation Newsletter
Gil Kaufman, Billboard
Dua Lipa has a lot of ideas, and starting next year the "Levitating" singer plans to share them with the DL Nation. On Tuesday (Nov. 23), she announced the early 2022 launch of Service95, described as a "global style, culture, and society concierge service created to help the reader make sense of the world."
Opinions, Editorials, Perspectives and Research
This email was sent by: Morning Consult
729 15th St. NW Washington, DC, 20005, US