Finance
Essential financial news & intel to start your day.
March 17, 2023
A MESSAGE FROM MORNING CONSULT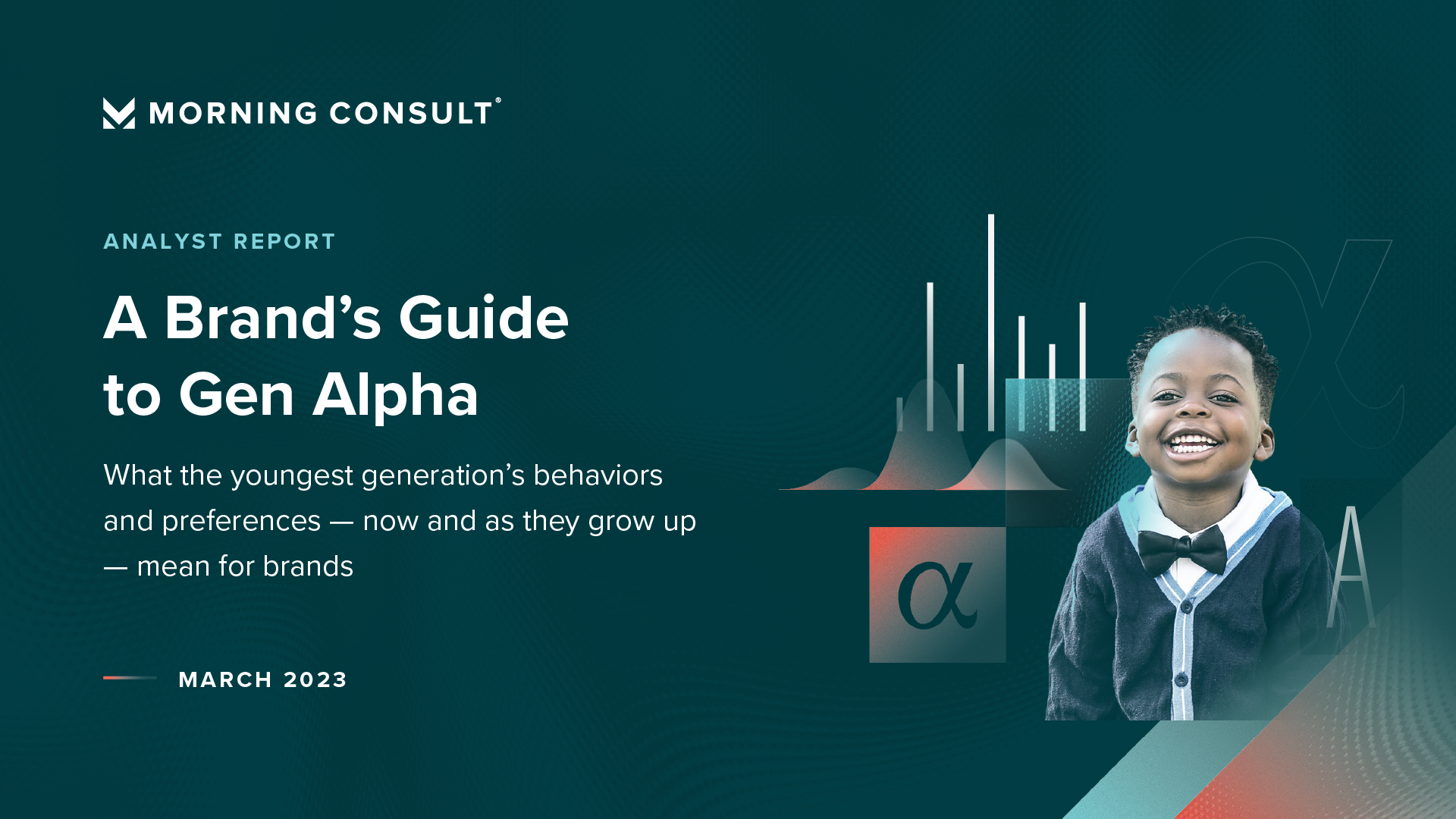 What Else You Need to Know
Yellen jousts with Senate tax writers over OECD, IRS, TCJA
Brian Faler, Politico Pro
Republicans aired a long list of grievances with the Treasury secretary.
Student loan servicers must return illegally collected debt, CFPB says
Ronda Lee, Yahoo Finance
The nation's most powerful financial watchdog agency directed student loan servicers that unlawfully collected debt discharged in bankruptcy to return those funds to affected borrowers.
Audit identifies 'ineffective' active directory security controls at FDIC
John Hewitt Jones, FedScoop
In a report published on Thursday commissioned by the FDIC's inspector general, examiners set out seven separate weaknesses found during a probe of the department's systems. According to the investigation, multiple privileged system users reused their passwords and shared passwords across multiple accounts. Other privileged users at the agency violated security protocols by failing to change passwords for over a year, auditors found.
US CFTC to give pass over certain swap reporting failures tied to SVB, Signature Bank contracts
Reuters
The U.S. Commodity Futures Trading Commission on Wednesday said it would give a pass to firms that cannot meet certain swap reporting requirements following the recent failures of Silicon Valley Bank and Signature Bank.
Economic and Fiscal Policy
China would be among first paid under GOP debt limit plan, Treasury Secretary Yellen says
Chelsea Cox, CNBC
Treasury Secretary Janet Yellen said Thursday that China would be among the first in line to get paid under a Republican proposal to prioritize some U.S. debt obligations over others, calling it a "dangerous idea" that would technically cause the U.S. to default on its bonds.
Better-Funded IRS Should Increase Audits of the Top 1%, Democrats Say
Laura Davison, Bloomberg
The Internal Revenue Service should focus new audits solely on large corporations and households earning more than $400,000 annually, Senator Elizabeth Warren and 24 other Democrats told the agency.
Jobless Claims Fell Last Week, Showing Still Strong Labor Market
Bryan Mena, The Wall Street Journal
New applications for unemployment benefits declined by 20,000, mostly reversing prior week's jump
Top House Republican Urges Congress to Avoid Debt-Limit Drama, SVB Blame Game
Laura Davison, Bloomberg
A top House Republican wants Congress to lower the political temperature in Washington by cooperating on investigating the collapse of Silicon Valley Bank and avoiding "drama" on increasing the debt ceiling.
Crypto Twitter Thinks the Fed's $297B Balance Sheet Expansion Is 'QE', But It's Not
Omkar Godbole, CoinDesk
According to some observers, the latest expansion in the Fed's balance sheet is not outrightly stimulative like the one seen following the coronavirus-induced crash of 2020.
Low Rates Were Meant to Last. Without Them, Finance Is In for a Rough Ride.
Jeanna Smialek, The New York Times
If a number defined the 2010s, it was 2 percent. Inflation, annual economic growth, and interest rates at their highest all hovered around that level — so persistently that economists, the Federal Reserve and Wall Street began to bet that the era of low-everything would last.
Taxpayer advocate urges Congress to reconsider $80 billion IRS funding boost
Tobias Burns, The Hill
"The IRA allocated the funds in a manner that does not address the needs of U.S. taxpayers, including individuals, families, and businesses," advocate Erin Collins wrote in a blog post on Thursday.
Unlike last year, this tax season has been going smoothly
Jeanne Sahadi, CNN
The past two tax-filing seasons were fraught with aggravations, delays, last-minute changes and huge backlogs at the IRS. But by comparison, this year's tax-filing season has been going relatively smoothly, tax preparers say.
First Republic Bank Executives Sold $12 Million in Stock in Months Before Crash
Ben Foldy and Tom McGinty, The Wall Street Journal
Insider sales at the bank are exempt from normal disclosure rules.
Silicon Valley Bank's Distress Wasn't Reflected in Credit Ratings
Matt Grossman and Eric Wallerstein, The Wall Street Journal
Ratings firms gave high marks to regional banks shortly before failures.
SVB Hunts for a Buyer After Tense, Dragged-Out FDIC Sale Failed
Saleha Mohsin et al., Bloomberg
The effort to wind down Silicon Valley Bank was marred by an unmotivated seller, infighting between regulators and, ultimately, a failed auction.
Credit Suisse sued by U.S. shareholders over finances, controls
Reuters
U.S. shareholders of Credit Suisse Group AG sued the Swiss bank on Thursday, claiming that the bank defrauded them by concealing problems with its finances.
UBS, Credit Suisse Oppose Idea of Forced Tie-Up
Dinesh Nair et al., Bloomberg
UBS Group AG and Credit Suisse Group AG are opposed to a forced combination, even as scenario planning for a government-orchestrated tie-up continues, according to people with knowledge of the matter.
'An untenable equity story': what's next for Credit Suisse?
Owen Walker, Financial Times
The bank's liquidity is not its fundamental problem, rather its business model is unprofitable
Credit Suisse Got Its Lifeline. Now It Must Win Back Clients
Marion Halftermeyer et al., Bloomberg
The $54 billion lifeline won by Credit Suisse Group AG on Thursday gives it a fighting chance to rebuild its business. Some clients aren't waiting around to find out how that goes.
Peter Thiel is swearing he kept $50 million of his personal fortune at SVB while his Founders Fund bailed on the bank
Tristan Bove, Fortune
Peter Thiel's Founders Fund was one of the first venture capital firms to take action and urge clients to quickly withdraw funds from Silicon Valley Bank last week. The firm had reportedly removed all of its own holdings in SVB by Thursday morning, just as panic over the bank's solvency began to set in on social media, from which it devolved into a historic $42 billion bank run on Friday that collapsed SVB.
The Economist
Only ten days ago you might have thought that the banks had been fixed after the nightmare of the financial crisis in 2007-09. Now it is clear that they still have the power to cause a heart-stopping scare.
Former JPMorgan Executive Staley to Face Deposition on Epstein
Ava Benny-Morrison, Bloomberg
Former JPMorgan Chase & Co. executive Jes Staley faces a two-day deposition about his relationship with Jeffrey Epstein and what he knew about the late financier's prolific sex-trafficking operation.
Financial Products and Investments
CFPB launches inquiry into data brokerage business practices
Chris Clow Housing Wire
The Consumer Financial Protection Bureau (CFPB) announced this week that it is launching an inquiry into the business practices of data brokerage firms to learn whether their impact on consumers can inform planned rulemaking under the Fair Credit Reporting Act (FCRA).
Crypto and Financial Technology
Opinions, Editorials and Perspectives
Fed Action Could Have Prevented SVB's Collapse
Hal Scott, The Wall Street Journal
A central function of the central bank is to act as the lender of last resort. Why did it fail to do so?
Credit Suisse and Silicon Valley Bank's problem is an addiction to clients
Dan Davies, The Washington Post
A profitable bank will rarely say no to a customer with whom it has a strong relationship. That's why you need a stern-faced civil servant, on a fixed salary rather than a bonus, to remind everyone of the risks.
Will the Fed Keep Tightening as Banks Fail?
Jeff Sommer, The New York Times
By quietly shedding billions in assets, the Fed is making conditions tighter for banks, home buyers and investors, our columnist says.
If banks want federal rescue, they should accept federal regulation
Eugene Robinson, The Washington Post
Question: What is a socialist?
Answer: A libertarian tech bro who had money in Silicon Valley Bank.
The Credit Card Competition Act would harm successful businesses in the name of competition
Danielle Zanzalari, The Hill
To lower costs for consumers, the Credit Card Competition Act aims to increase competition in the payment processing industry and decrease interchange fees by banning the safest and largest credit card processors from fully operating. But manipulating the industry would ultimately harm consumers.
This email was sent by: Morning Consult
729 15th St. NW Washington, DC, 20005, US