Finance
Essential financial news & intel to start your day.
January 14, 2022
Morning Consult Finance will be off Monday for Martin Luther King Jr. Day. The weekday newsletter will resume Tuesday.
Events Calendar (All Times Local)
A MESSAGE FROM MORNING CONSULT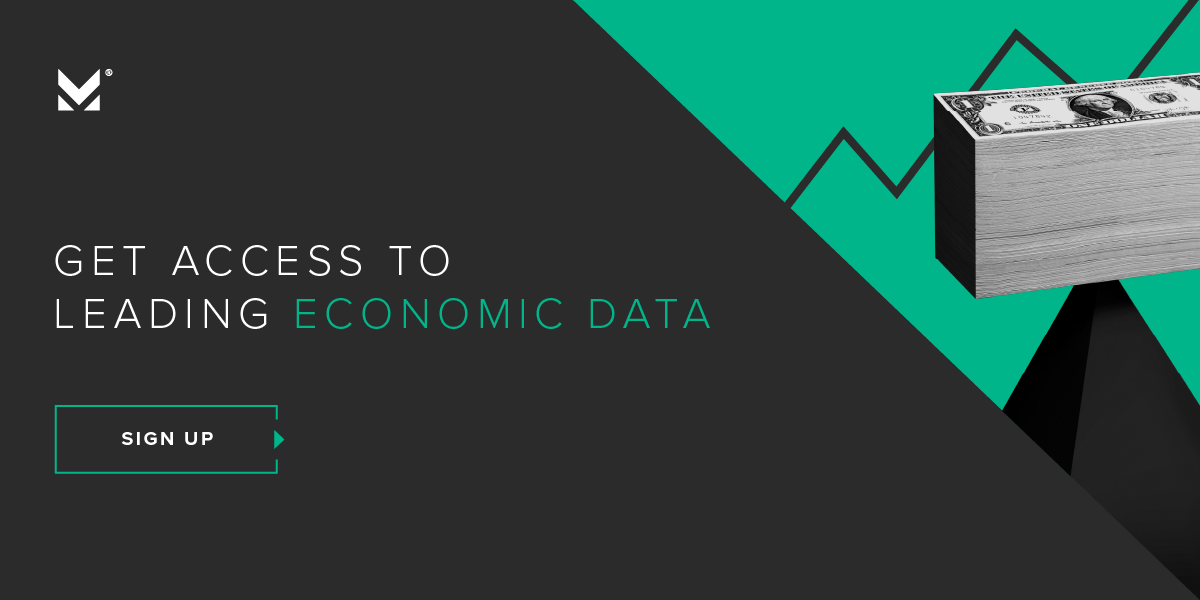 What Else You Need to Know
Washington's Wall Street problem: should the powerful be allowed to trade?
James Politi and Lauren Fedor, Financial Times
Outrage over unfair market opportunities spurs lawmakers to pursue bills banning active investing by public officials.
Raskin nomination for Fed regulation chief would put Wall Street on notice
Pete Schroeder, Reuters
U.S. President Joe Biden's decision to pick Sarah Bloom Raskin to lead regulation and supervision at the Federal Reserve will put a progressive in the most powerful role overseeing Wall Street's biggest banks. The bank supervision role is the most consequential of several vacancies on the Fed's seven-member Board of Governors available to be filled by Biden, giving the first-term Democrat an opportunity to steer the direction of both Wall Street oversight and monetary policy for years to come.
Businesses are whipsawed again as the Supreme Court blocks OSHA's vaccine mandate.
Emma Goldberg and Lauren Hircsh, The New York Times
A requirement that large companies mandate vaccines or weekly testing for workers was blocked by the Supreme Court on Thursday, leaving the often fraught choice up to employers. Parts of the rule, which the Occupational Safety and Health Administration issued in November, had been scheduled to take effect on Monday.
IRS Targets Your Side Hustle in Crackdown on Transactions Over $600
Jennifer Surane, Bloomberg
It just got harder to hide from the IRS.  Starting this month, users selling goods and services through such popular sites as Venmo, Etsy and Airbnb will begin receiving tax forms if they take a payment of more than $600. 
Senate Finance Chair to Billionaire Developers: Explain How Opportunity Zone Tax Break Is Helping the Poor
Justin Elliot and Jeff Ernsthausen, ProPublica
The chair of the Senate Finance Committee is demanding information from several billionaire developers to determine whether they are abusing a Trump tax break that was supposed to benefit poor communities. Citing ProPublica's reporting on the program, Sen. Ron Wyden, D-Ore., sent letters today to Jorge Perez of Related Group, Kushner Companies and several other developers asking for details on how they are taking advantage of what's known as the opportunity zone program.
Goodbye 'godsend': Expiration of child tax credits hits home
Josh Raby et al., The Associated Press
For the first time in half a year, families on Friday are going without a monthly deposit from the child tax credit — a program that was intended to be part of President Joe Biden's legacy but has emerged instead as a flash point over who is worthy of government support. 
Democrats urge IRS to start with lowest-income Americans in clearing tax return backlog
Mychael Schnell, The Hill
House Democrats are urging the Internal Revenue Service (IRS) to begin eliminating its backlog of unaddressed returns starting with the lowest-income Americans, days after the Treasury Department warned that tax refunds and other services may be delayed this year because of "enormous challenges." 
Negotiators report progress toward 2022 spending deal
Alexander Bolton, The Hill
Senate and House negotiators say they are getting closer to a deal on setting the top-line spending number for an appropriations package to fund government past Feb. 18 and avoid a shutdown.  The top Democrats and Republicans on the Senate and House Appropriations Committees met Thursday morning to chart a path for reaching agreement on a fiscal year 2022 omnibus government funding bill and said they would meet again soon. 
Down but not out: Dems plot course for Child Tax Credit as payments end
Brian Faler, Politico
They may have put it aside for now, but Democrats have not given up on trying to revive their expansion of the Child Tax Credit. The main obstacle, of course, is Sen. Joe Manchin (D-W.Va.), who has infuriated colleagues with a series of objections to what some Democrats consider to be the most important achievement of the Biden administration.
Economy and Monetary Policy
As Democrats Look to Subdue Inflation, Economists Say It's Up to Fed Now
Andrew Duehren and Alex Leary, The Wall Street Journal
The consumer-price index rose 7% in December compared with the same month a year earlier, the fastest rate of inflation since 1982 and the latest in a series of high readings. Price increases are driven by supply-chain crunches and strong consumer demand heightened by a series of coronavirus-aid packages, including last year's $1.9 trillion bill passed by Democrats without GOP support.
2021 shattered job market records, but it's not as good as it looks
Andrew Van Dam, The Washington Post
While the labor market began 2021 in a deep hole, huge numbers of Americans found work amid the pandemic, with a record-breaking 6.4 million jobs added over the course of last year, eclipsing all expectations. Rank-and-file workers' hourly paychecks rose by $1.46 an hour, another record-breaking number. 
As U.S. Approaches 'Full Employment,' New Inflation Risks Emerge
Josh Mitchell, The Wall Street Journal
For workers, it is great news: the U.S. labor market is nearing, or may already be at, its ideal state of "full employment." But for the economy as a whole, it risks introducing a new source of upward pressure on inflation. 
​​Fed's Evans: Time to Move Toward Tighter Monetary Policy
Michael S. Derby, The Wall Street Journal
Federal Reserve Bank of Chicago President Charles Evans said Thursday monetary policy isn't positioned to deal with surging inflation and that he supports the central bank's recent shift toward expecting to raise interest rates.
Fed's Daly: March liftoff is 'quite reasonable'
Ann Saphir, Reuters
San Francisco Federal Reserve Bank President Mary Daly on Thursday said that with high inflation that's not abating and a labor market on a tear by nearly all measures, raising interest rates in March makes sense. "I don't want to put a stake in the ground and say, definitely March," Daly told Reuters in an interview. 
Fed's Waller Says Three 2022 Rate Hikes 'Still a Good Baseline'
Craig Torres, Bloomberg
Federal Reserve Governor Christopher Waller said that three interest-rate increases this year was a "good baseline" but there may be fewer or even as many as five moves, depending on inflation. "Three hikes is still a good baseline; we will have to wait and see what inflation looks like in the second half of the year," Waller said in an interview Thursday on Bloomberg Television with Kathleen Hays. 
How Covid-19 Has Widened the Gap Between Rich and Poor Countries
Jason Douglas and Andrew Barnett, The Wall Street Journal
The Covid-19 pandemic is widening the gap between rich and poor countries, a trend that threatens to reverse years of economic progress and set back efforts to alleviate global poverty. The pandemic pushed the global economy into recession in 2020, but richer nations have bounced back faster than poorer ones, thanks to widespread access to vaccines and lavish programs to support businesses and workers through lockdown.
Retail Sales Seen Leveling Off as Record Holiday Shopping Season Ended
Gabriel T. Rubin, The Wall Street Journal
Sales at U.S. retail stores, online vendors and restaurants are expected to have leveled off in December, ending a record holiday shopping season that included a resurgent Covid-19 pandemic, historically high inflation and supply-chain snags. 
Producer-Price Increases Slowed From Record Pace in December
Gwynn Guilford, The Wall Street Journal
The Labor Department said Thursday that its producer-price index rose 0.2% in December from November, the slowest pace since November 2020 and down sharply from a revised 1.0% the prior month—a possible sign of easing inflationary pressures in the U.S. supply chain.
Citi Says 99% of U.S. Staffers Complied With Vaccine Mandate
Jennifer Surane, Bloomberg
Citigroup Inc. said 99% of its U.S. employees have complied with its vaccine mandate, one of the strictest on Wall Street. The firm expects more employees will comply with the order before the deadline on Friday, Sara Wechter, head of human resources, said Thursday in a LinkedIn post. 
Citigroup Exits More Asian Consumer-Banking Operations With $3.7 Billion Deal
Dave Sebastian and Jing Yang, The Wall Street Journal
Citigroup Inc. agreed to sell its consumer-banking franchises in Indonesia, Malaysia, Thailand and Vietnam to United Overseas Bank Ltd. , advancing its strategy to exit most of its retail operations in Asia and free up resources to deploy in wealth management and in serving corporate customers. The New York-based bank on Thursday said the deal includes retail-banking and credit-card businesses. 
Financial Products and Investments
In Deleted Tweets, SEC's New Head of Investment Management Sides With Professors Suing Bill Ackman's SPAC
Michelle Celarier, Institutional Investor
The Securities and Exchange Commission has been cracking down on SPACS under Chairman Gary Gensler, but so far it has not seemed intent on killing them.   But that doesn't appear to be the view of the SEC's new head of the division of investment management, William Birdthistle, based on a series of since-deleted tweets from last year, as well as interviews and blogposts, all published while he was a professor at the Chicago-Kent College of Law. 
Hedge Funds Keyed to Growth Stocks Stall Out
Juliet Chung, The Wall Street Journal
Hedge funds investing in growth stocks turned in their worst performance in years in 2021, according to portfolio managers and their clients. Many funds were hit by large losses late in the year, with the drubbing continuing into early this week.
Shopping, Planes and Khloé Kardashian: How Private Debt Helps Power the Global Economy
Matt Wirz, The Wall Street Journal
One of Brigade Capital Management's best trades of 2021 was making about one million loans to U.S. shoppers. The investment firm made double-digit returns funding more than $500 million of "buy now, pay later" and other consumer loans used for purchases on digital marketplaces like Amazon.com Inc., people familiar with the trade said. 
Bond Market Forecasts Bad Economic News
Greg Ip, The Wall Street Journal
With the best job growth in over 40 years, inflation a national obsession and the Federal Reserve preparing to raise interest rates, it is easy to forget how different the world was before the pandemic. The global environment then was marked by sluggish growth, lackluster investment, worryingly low inflation and low interest rates. 
FHFA nominee pledges to address racial homeownership gap
Caitlin Reilly, Roll Call
Senate Democrats on Thursday pressed Sandra Thompson, the president's nominee to run the Federal Housing Finance Agency, on how to leverage the agency to close the racial gap in homeownership. Senate Banking Chairman Sherrod Brown, D-Ohio, said Thompson would have a major role to play in closing the gap, as well as preserving affordable housing.
Mortgage Rates Jump to Highest Level Since March 2020
Orla McCaffrey, The Wall Street Journal
Mortgage rates have hit their highest level since March 2020, the month the coronavirus pandemic took hold in the U.S. and roiled markets. The average rate for a 30-year fixed-rate loan was 3.45% for the week ended Thursday, according to mortgage finance giant Freddie Mac , up from 3.22% a week ago.
Reps for Casino Developer Defend the Destruction of Nearly 600 Housing Units in Reno
Anjeanette Damon, ProPublica
Representatives for a prominent casino developer this week defended his decision to raze nearly 600 housing units to redevelop part of Reno's downtown into an entertainment district and floated his "vision" to contribute land for a publicly funded affordable housing project. Many of the several hundred people at a virtual town hall Monday welcomed the idea of better affordable housing in the area but met the proposal by Jacobs Entertainment with skepticism.
Owners of burned Bronx building held billions in real estate, reaped housing subsidies
Peter Whoriskey et al., The Washington Post
When a trio of sophisticated investment firms purchased the 19-story Bronx tower two years ago, executives said they were committed to protecting the apartments "for the families that need them." 
Can You Game Your Way Out of American Housing Injustice?
Linda Poon, Bloomberg
The U.S. housing system contains a morass of hard-to-understand policies past and present that have delivered injustice to many Americans, particularly people of color. But there's one simple theme that unites these policies: The narrative that the American dream of homeownership can be achieved by anyone through hard work and smart decision-making is a myth. 
As Fintech Eats Into Profits, Big Banks Fight Back in Washington
Hannah Levitt, Bloomberg Businessweek
Deep in Jamie Dimon's 66-page letter to JPMorgan Chase & Co. shareholders last year lies a chart: 11 ways being a bank is costlier than being a fintech, from deposit insurance to higher capital and liquidity requirements. The longtime chief executive officer tallied tens of billions of dollars that he says such rules cost the bank over the past decade.
Jack Dorsey creates a fund to address Bitcoin developers' 'legal headaches.'
Ephrat Livni, The New York Times
Jack Dorsey has announced the creation of a nonprofit group, the Bitcoin Legal Defense Fund, to help developers of the original cryptocurrency facing "legal headaches." In an email sent to the developers' mailing list on Wednesday, Mr. Dorsey, a Bitcoin evangelist, wrote that "litigation and continued threats are having their intended effect; individual defendants have chosen to capitulate in the absence of legal support."
Experian clients demand more services related to buy-now-pay-later
Sinchita Mitra, Reuters
Experian sees growing demand for its services in the booming buy-now-pay-later (BNPL) sector as it adds more clients to the unit, the world's largest credit data firm said on Friday after a strong third quarter. BNPL is a segment that is becoming more mainstream and Experian's clients are demanding the company's services to know whether an applicant is real or fraudulent, Chief Communication Officer Nadia Ridout-Jamieson told Reuters.
Musk says Tesla to accept dogecoin for merchandise
Reuters
Tesla Inc will accept meme-based cryptocurrency dogecoin as payment for its merchandise such as the "Giga Texas" belt buckle and mini models of electric vehicles, Chief Executive Officer Elon Musk said in a tweet on Friday. The move, which sent dogecoin prices 14% higher, comes a month after Musk said Tesla would test out the digital token as a payment option.
Opinions, Editorials and Perspectives
Four Reasons to Keep Worrying About Inflation
Jason Furman, The Wall Street Journal
Federal Reserve Chairman Jerome Powell may have retired the term, but conventional wisdom still holds that most of the excess inflation in 2021 was transitory. Many economists and market watchers expect most of it to disappear in 2022. I am much less sure and expect the economy to experience elevated inflation this year, possibly even higher than in 2021. 
Occupational Choice and the Intergenerational Mobility of Welfare
Corina Boar and Danial Lashkari, The National Bureau of Economic Research
Based on responses in the General Social Survey, we construct an index that captures non-monetary qualities of occupations, such as respect, learning, and work hazards, relevant to the well-being of workers. Using the Panel Study of Income Dynamics and National Longitudinal Survey of Youth data, we document that the children of richer US parents are more likely to select into occupations that rank higher in terms of this index. 
This email was sent by: Morning Consult
729 15th St. NW Washington, DC, 20005, US