Finance
Essential financial news & intel to start your day.
September 22, 2022
Today's Top News
After the Federal Reserve raised the federal funds rate by another 75 basis points, as expected, to between 3% and 3.25%, Fed officials said they expect to continue raising rates past 4% by the end of this year. Officials said they expect the economy to expand by just 0.2% this year and 1.2% next year, and Federal Reserve Chair Jerome Powell said they also forecast a "modest" rise in unemployment next year to 4.4%. (

Politico

)

Top executives from the nation's largest banks expressed pessimism about the economy in a House Financial Services hearing, with JPMorgan Chase & Co. CEO Jamie Dimon citing the war in Ukraine and its effects on global energy and food supplies as potential risk factors. Rep. Maxine Waters (D-Calif.), chairwoman of the House committee, also grilled Wells Fargo & Co. CEO Charles Scharf about the bank's progress on resolving problems with its mortgage business, to which Scharf replied that the issues would take years to fix but that the bank was making progress. (

The Wall Street Journal

)

Climate action groups took to social media to call on President Joe Biden to replace World Bank President David Malpass after Malpass declined to say whether he accepts scientific consensus on climate change and the role of fossil fuels in global warming. At the New York Times Climate Week event, Malpass initially tried to avoid the question, but eventually answered, "I don't even know. I'm not a scientist." (

Reuters

)
Worth watching today (all times local):
9:30 a.m. Big bank CEOs will testify in the Senate Banking Committee's annual oversight hearing.
2:30 p.m. Treasury Secretary Janet Yellen will be interviewed at The Atlantic Festival's Ideas Stage session.
3:30 p.m. Treasury Undersecretary for Domestic Finance Nellie Liang speaks on crypto at the Brookings Institution.
A MESSAGE FROM MORNING CONSULT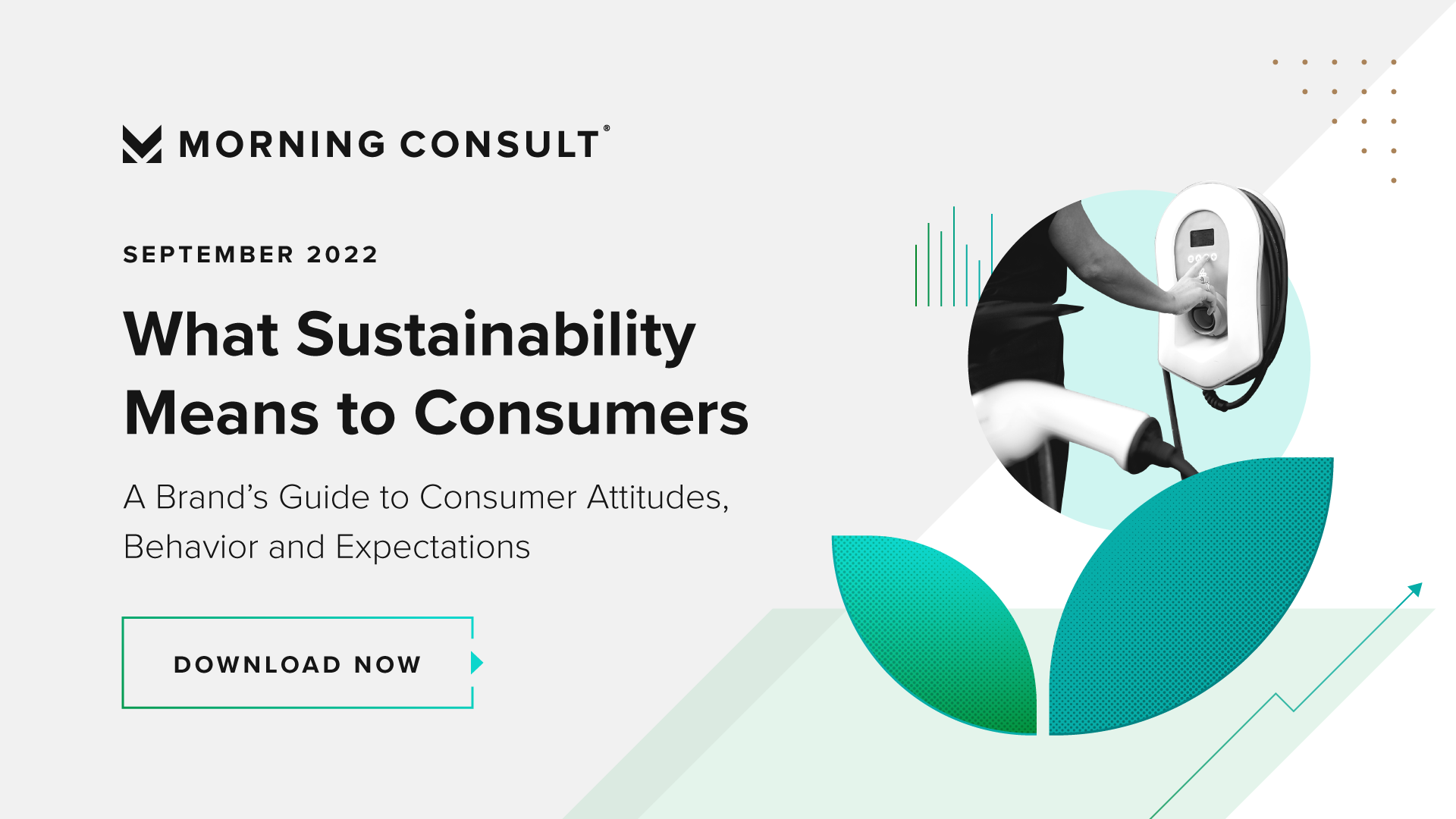 What Else You Need to Know
US has sent $8.28 billion in pandemic funds to local lenders
Fatima Hussein, The Associated Press
On the same day the Federal Reserve gave a sobering report on the U.S. economy's trajectory, administration officials highlighted how they have kept some of the nation's smallest businesses afloat through the pandemic. Roughly $8.28 billion in relief funds have been disbursed to 162 community financial institutions across the country, through Treasury's Emergency Capitol Investment Program, officials said Wednesday.
IRS management blamed for tax return backlog
Michael Cohn, Accounting Today
Continuing delays in management actions are contributing to the backlogs of millions of unprocessed tax returns and tax transcript requests at the Internal Revenue Service, according to a new report. The report, released Wednesday by the Treasury Inspector General for Tax Administration, found that backlogs of tax returns and other types of tax account work from the 2020 filing season were still affecting the IRS's ability to provide timely service to taxpayers in this year's filing season.
Economy and Monetary Policy
'Buckle Up' as Inflation Fight Threatens Growth, IMF Chief Warns
Eric Martin and Christopher Condon, Bloomberg
International Monetary Fund Managing Director Kristalina Georgieva said she expects slowing growth from higher borrowing costs will make next year feel like a recession for millions of people, even if the global economy avoids a technical downturn.
GOP rep says Washington 'own worst enemy' on driving up housing labor costs
Zach Schonfeld, The Hill
Rep. French Hill (R-Ark.), the ranking member of the House Financial Services housing subcommittee, said on Tuesday that the bipartisan infrastructure law and other federal spending packages are helping drive up housing construction costs.
Top economist Mohamed El-Erian says the odds of a 'soft landing' for the U.S. economy are now 'uncomfortably low' as 3 major economies face a reckoning
Will Daniel, Fortune
Mohamed El-Erian has spent the past two years criticizing the Federal Reserve for what he calls a series of missteps that have put the U.S. economy in a no-win scenario.
What Fed Rate Increases Mean for Mortgages, Credit Cards and More
Tara Siegel Bernard, The New York Times
As the Federal Reserve has lifted its key interest rate several times this year, Americans have seen the effects on both sides of the household ledger: Savers benefit from higher yields, but borrowers pay more.
LendingClub CEO Says Paycheck-to-Paycheck Living Is 'New Climate Crisis'
PYMNTS
As various government agencies and reports use slight inflationary easing to show the economy isn't in such bad shape, there's an unescapable chill in the air, and it's not just winter. It's the cold reality that living is less affordable than ever.
Citrix Debt Deal Prices With Large Losses for Banks
Alexander Saeedy and Laura Cooper, The Wall Street Journal
Investment banks including Bank of America Corp., Credit Suisse Group AG and Goldman Sachs Group Inc. are on track to collectively lose more than $500 million on debt backing the largest U.S. leveraged buyout of the year after it was sold to investors at a steep discount.
JPMorgan CEO hits student debt forgiveness plan during congressional hearing
Sri Ravipati and Courtenay Brown, Axios
JPMorgan Chase CEO Jamie Dimon called the White House's student loan forgiveness plan "badly done" during a congressional hearing on Wednesday, and added the Biden administration's move doesn't go far enough to fix the problem with student lending.
Citigroup to wind down UK retail bank
Imani Moise, Financial Times
US group's move comes as rivals push into UK market via digital arms.
Credit Suisse weighs splitting investment bank into three
Owen Walker, Financial Times
Swiss lender hopes to sell profitable units to stave off a damaging capital raise.
Goldman Sachs insiders say they are concerned about CEO David Solomon's push to build his personal brand, pointing to staff help for his DJing and use of the firm's planes
Dakin Campbell, Insider Premium
As David Solomon, Goldman Sachs' CEO, was wrapping up a work trip in late July, he boarded the company's Gulfstream G650 for Chicago.
Inter-American Development Bank head lashes out at misconduct probe
Michael Stott, Financial Times
Mauricio Claver-Carone says investigation found no proof of wrongdoing and violated his rights.
Financial Products and Investments
Reps. Welch, Gooden introduce Credit Card Competition Act in U.S. House
Dave Kovaleski, Financial Regulation News
U.S. Reps. Peter Welch (D-VT) and Lance Gooden (R-TX) introduced legislation on Monday that seeks to bring increased competition and choice to the credit card network market. The Credit Card Competition Act of 2022, H.R. 8874, is a companion bill to similar legislation introduced in July by U.S. Sens. Dick Durbin (D-IL) and Roger Marshall (R-KS).
Marry Now, Pay Later: New Services Put Weddings on Installment
Stephanie Cain, The New York Times
The "buy now, pay later" approach has infiltrated the wedding industry via new programs created specifically to finance events.
U.S. mortgage interest rates reach 6.25%, highest level since October 2008
Reuters
The average interest rate on the most popular U.S. home loan climbed to its highest level since October 2008, Mortgage Bankers Association (MBA) data showed on Wednesday.
Fed's Powell: U.S. housing market headed for 'correction'
Reuters
Federal Reserve Chair Jerome Powell on Wednesday said the U.S. housing market will probably go through a "correction" after a period of "red hot" price increases that have put home ownership out of reach for many Americans.
After Years of Low Mortgage Rates, Home Sellers Are Scarce
Nicole Friedman, The Wall Street Journal
Homeowners with low mortgage rates are balking at the prospect of selling their homes to borrow at much higher rates for their next homes, a development that could limit the supply of houses for sale for years to come.
Found guilty, former HUD inspector general faces up to 80 years in prison for corruption
Peter Musurlian, Federal News Network
A former assistant inspector general for the Department of Housing and Urban Development was found guilty of hiding his debts to a personal friend, a contractor to whom he directed tens of millions of dollars in government business. Eddie Saffarinia faces up to 80 years in prison for failing to disclose the $80,000 in loans he received and for sharing confidential information with a federal contractor.
Recession to hit in early 2023, Fannie Mae says
Brad Finkelstein, National Mortgage News
The U.S. economy is likely to enter into a recession in the first quarter of 2023 due to a combination of high inflation, monetary policy tightening, and a slowing housing market, Fannie Mae's latest forecast predicts.
CEO of Crypto Exchange Kraken Steps Down
Paul Vigna, The Wall Street Journal
Jesse Powell, an early bitcoin backer and co-founder of the cryptocurrency exchange Kraken, plans to step down from his role as chief executive, the company said on Wednesday. Dave Ripley, the current chief operating officer, will succeed Mr. Powell.
Coinbase Tested Group to Speculate on Crypto
Gregory Zuckerman, The Wall Street Journal
Coinbase Global Inc. has been searching for new ways to make money. One business it flirted with was controversial: using its own money to speculate on cryptocurrencies. Last year, Coinbase—which operates a large cryptocurrency exchange that handles bitcoin and other digital coins—hired at least four senior Wall Street traders and launched a group to generate profit, in part, by using the company's cash to trade and "stake," or lock up, cryptocurrencies, according to people close to the matter.
Binance Hires Big-Name Former Government Officials to Set Up Advisory Board
Jesse Hamilton, CoinDesk
Binance, the world's largest crypto exchange by trading volume, has rounded up prominent former government officials to act as a global board of advisers as the company negotiates the regulatory and political minefield the crypto industry finds itself in.
FTX in talks to raise up to $1 billion at valuation of about $32 billion, in-line with prior round
Kate Rooney, CNBC
Sam Bankman-Fried's crypto conglomerate FTX is in talks with investors to raise up to $1 billion in new funding that would keep the company's valuation at roughly $32 billion, according to people with knowledge of the discussions.
House Bill Would Ban Algorithmic Stablecoins for 2 Years
PYMNTS
The latest version of an on-again, off-again House bill regulating stablecoins would place a two-year ban on dollar-pegged digital assets like TerraUSD, which collapsed in a $48 billion bank run-style panic in May. Despite being widely considered a priority in both houses of Congress, repeated attempts to overcome partisan differences over state versus federal regulation and whether nonbank institutions would be allowed to issue stablecoins have failed over the past few months.
Opinions, Editorials and Perspectives
Ross Douthat, The New York Times
The movement known as national conservatism, which just wrapped up its latest conference in Florida, is the third major attempt to solve the Republican Party's central 21st-century policy dilemma: How does a party that historically represented the rich and big business adapt to a world where conservatism's constituencies are not just middle class but blue-collar, downscale and disappointed with the modern American economy?
Big banks and regulators: Do more to close the racial wealth gap
Greg Baer and Nicole Elam, American Banker
CEOs of America's largest retail banks are testifying before Congress this week. As lawmakers turn their eyes on the banking industry, minority banks and their partnerships with the largest U.S. banks can shed light on the industry's efforts to eliminate racial wealth disparities and the growth that these partnerships can drive.
No Student Loan Borrower Left Behind
The Wall Street Journal
One sign that President Biden's student-loan cancellation isn't playing well politically is the push by Democratic Senators to extend the write-off to parents who borrowed to pay for college for their children.
Jesús Fernández-Villaverde and Daniel R. Sanches, The Federal Reserve Bank of Philadelphia
The gold standard emerged as the international monetary system by the end of the 19th century. We formally study its properties in a micro-founded model and find that the scarcity of the world gold stock not only results in a suboptimal output of goods that are purchased with money but also subjects the domestic economy of a country to external shocks.
This email was sent by: Morning Consult
729 15th St. NW Washington, DC, 20005, US