Finance
Essential financial news & intel to start your day.
November 23, 2022
Morning Consult Finance will be off for the rest of the week for the Thanksgiving holiday. The newsletter will resume on Monday.
Today's Top News
The Department of Labor issued final regulations that allow company retirement plan fiduciaries to offer retirement savings plans based on environmental, social and governance investment principles, reversing a 2020 move by the Trump administration that effectively prevented ESG investing by workplace 401(k) plans. Lisa Gomez, assistant secretary for the Labor Department's Employee Benefits Security Administration, said the new rule allows employers to consider ESG when making investments and exercising shareholder rights, though fiduciaries must put financial returns ahead of ESG-related goals. (

The Wall Street Journal

)

The Education Department said it will extend the pause on payments and accumulation of interest on federal student loans, which had been scheduled to end Jan. 1, as the administration's forgiveness program remains stalled in the federal courts. The payment pause will end 60 days after the debt forgiveness plan is allowed to be implemented, giving the Supreme Court time to hear the case as requested by the Biden administration, but if litigation is not resolved by June 30, 2023, payments will resume 60 days later. (

CNBC

)

In FTX's first bankruptcy hearing, restructuring attorney James Bromley said a "substantial amount" of assets have been stolen or are missing, noting that the company had been hit with several cyberattacks since it commenced the bankruptcy process on Nov. 11. (

CNN

) In a letter apologizing to FTX staff, which was obtained by Bloomberg, former CEO Sam Bankman-Fried blamed a "run on the bank" and sharp falls in the cryptocurrency markets, among other factors, that led to a $51 billion crash in collateral, though he did not give details on the exact makeup of the collateral. (

Bloomberg

) 
The Securities and Exchange Commission has fined Goldman Sachs Asset Management $4 million on grounds that it failed to follow the agency's rules with regard to ESG-marketed funds. The SEC said between April 2017 and February 2020, the firm failed to have any written policies and procedures regarding the ESG research used by its investment teams to select and monitor securities, and when procedures were put into place, they were not followed consistently. (

Reuters

)
Worth watching: 
The Federal Open Market Committee will release minutes from its last policy meeting today.
A MESSAGE FROM MORNING CONSULT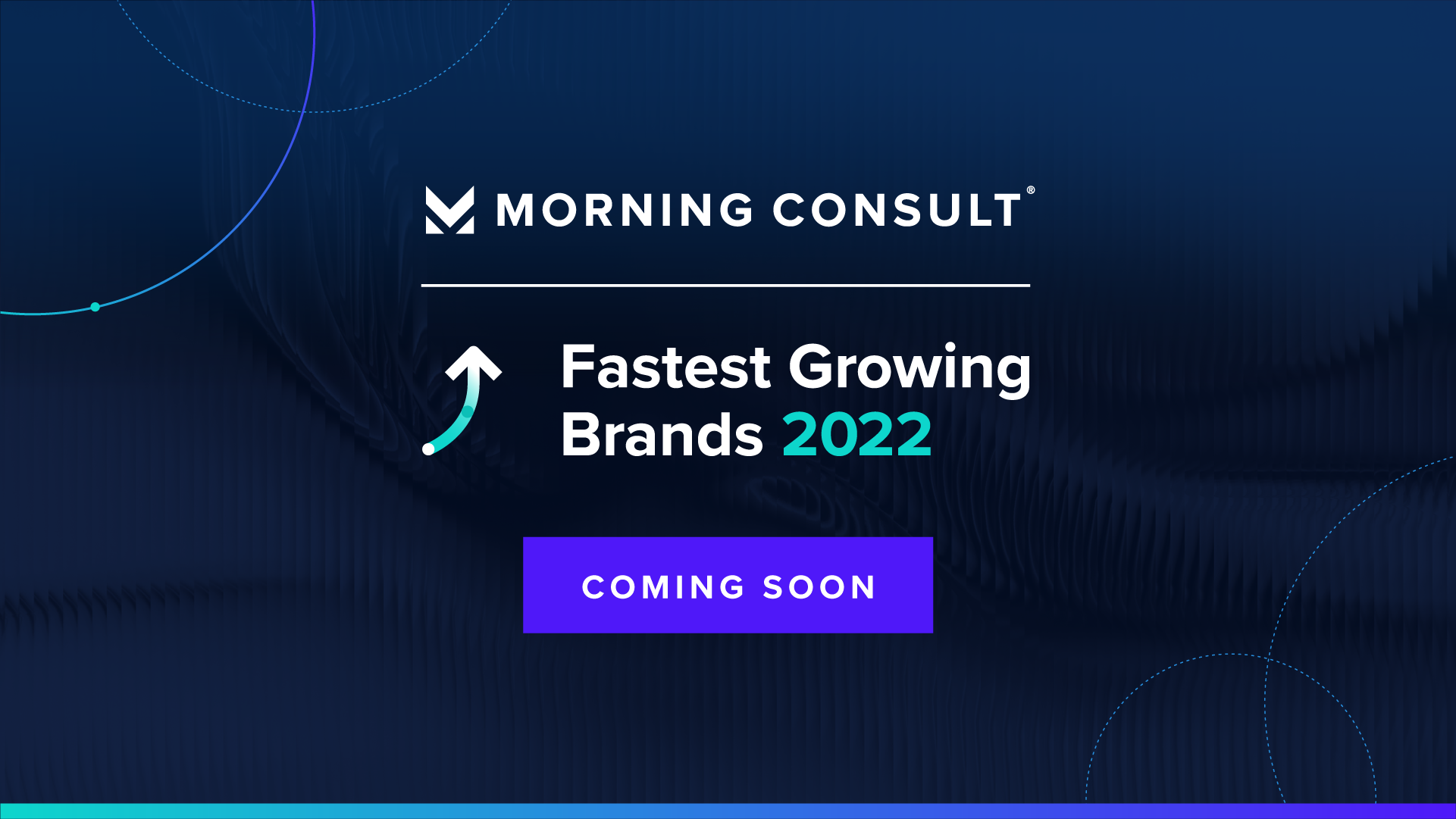 What Else You Need to Know
Ethics Watchdog Group Seeks Probes Into Oversight of Officials' Stock-Trading Conflicts
Brody Mullins and Rebecca Ballhaus, The Wall Street Journal
A nonpartisan group that monitors government ethics filed a series of legal complaints alleging the federal government is failing to adequately enforce conflict-of-interest rules.
Western Allies Aim to Agree on Russian Oil Price Cap Wednesday
Laurence Norman and Andrew Duehren, The Wall Street Journal
The U.S. and its allies are seeking to agree on a level for a price cap on Russian oil as soon as Wednesday, with officials discussing setting it at around $60 a barrel as the group rushes to put the plan into place before Dec. 5, according to people familiar with the talks.
With a strike looming, railroad unions and management head back to negotiating table
Chris Isidore and Vanessa Yurkevich, CNN
With a crippling freight rail strike looming in two weeks, leaders of four railroad unions and management of the major US freight railroads are due back at the negotiating table Tuesday afternoon.
Student Loan Borrowers Lose Faith in Biden's Forgiveness Plan
Claire Ballentine and Ella Ceron, Bloomberg
For student loan borrowers, President Joe Biden's forgiveness plan seemed too good to be true. And now they fear that maybe it was.
Big Investors Are Better Than Quotas at Getting More Women on Boards
Jeff Green, Bloomberg
The three largest money managers in the US have been more successful in boosting the share of women in S&P 500 boardrooms than quota-like laws, new research finds.
Economy and Monetary Policy
Fed's George Says Higher US Savings May Also Mean Higher Rates Needed
Jonnelle Marte, Bloomberg
Kansas City Federal Reserve Bank President Esther George said ample US savings will help to buffer households but could also mean higher interest rates are needed to cool spending.
Fed's Mester wants more progress on inflation before ending interest rate hikes
Jeff Cox, CNBC
Cleveland Federal Reserve President Loretta Mester said Monday inflation will need to show more signs of progress before she's ready to stop advocating for interest rate increases.
'Inflation may have peaked' as economy slumps: Fannie Mae
Jim Tyson, CFO Dive
Inflation may be slowing across a wide front as demand declines, supply chain disruptions fade and money supply growth tapers off, Fannie Mae said in a report. The unexpectedly low 7.7% year-over-year increase last month in the Consumer Price Index (CPI) indicated that "inflationary pressures may be easing broadly," Fannie Mae said, noting lower health care costs and a 2.4% decline in used auto prices. "Both of these trends are likely to continue," Fannie Mae said, adding "inflation may have peaked."
Credit Suisse Warns of $1.6 Billion Loss After Clients Pull Money
Margot Patrick, The Wall Street Journal
Credit Suisse Group AG warned it would lose around $1.6 billion in the fourth quarter after customers pulled their investments and deposits over concerns about the bank's financial health.
US banks use thaw in markets to shift 'hung loans' off their books
Eric Platt and Harriet Clarfelt, Financial Times
Investors nibble on debt of companies less exposed to economic slowdown but avoid riskier groups.
Credit Suisse lays off one-third of China-based investment bankers – sources
By Summer Zhen and Selena Li, Reuters
Credit Suisse has laid off about one-third of its China-based investment banking team and nearly half of its research department, sources with knowledge of the matter told Reuters, as part of a global restructuring and as its China business slows.
Credit Suisse's Future Hinges on Overcoming a Fraught Past
Marion Halftermeyer et al., Bloomberg
For more than 160 years, Credit Suisse Group AG's stone-clad headquarters on Zurich's moneyed Paradeplatz has exuded power, stability and quiet wealth. Those days are over.
The gender gap in financial services is narrowing, but it's far from closed
Jenna McNamee, Insider Intelligence
US banks are making progress on closing the gender gap in the financial industry, but there's still work to be done, especially at the leadership level. This is according to a recent study by DBRS Morningstar, which looked at women in leadership roles at 28 banks in the US.
Financial Products and Investments
3 Democratic senators urge Fidelity to reconsider bitcoin exposure in 401(k) plans
Courtney Degen, Pensions & Investments
Three Democratic senators urged Fidelity Investments to reconsider its decision allowing 401(k) plan sponsors to offer participants bitcoin exposure, citing the collapse of FTX as proof that the digital asset industry "has only grown more volatile, tumultuous, and chaotic."
Loans and Hardship Withdrawals From 401(k)s Are Rising
Suzanne Woolley, Bloomberg
More Americans are tapping their 401(k)s for financial emergencies, with the percentage of retirement savers pulling money for hardships spiking 24% in the 12 months through Sept. 30, according to new data.
Sequoia Capital Apologizes to Limited Partners for FTX Investment
Berber Jin, The Wall Street Journal
The collapse of FTX has placed Sequoia Capital in an unfamiliar position: damage control mode. The early backer of Apple Inc., Alphabet Inc.'s Google, and Airbnb Inc.—and one of Silicon Valley's most successful venture-capital firms—apologized to its fund investors in a conference call Tuesday for its $150 million loss on the crypto exchange FTX and vowed to improve its due diligence process for future investments, said people familiar with the matter.
Insiders detail how Wall Street is preparing for a post-FTX world, from heightened scrutiny on crypto deals to rethinking hiring plans
Morgan Chittum et al, Insider Premium
Most Wall Street firms have executed big crypto and blockchain initiatives. Insiders say traditional firms will now look at crypto partnerships more skeptically.
Fintech Giant FIS to Cut Thousands of Jobs as New CEO Targets Costs
Jennifer Surane, Bloomberg
Fidelity National Information Services Inc. plans to dismiss thousands of workers as part of incoming Chief Executive Officer Stephanie Ferris's strategy to win back investor confidence after the fintech giant slumped 44% this year.
FTX Bankruptcy Judge Says Creditor Information Can Be Redacted – at Least for Now
Cheyenne Ligon, CoinDesk
John Dorsey said Tuesday that he wants to ensure FTX's individual creditors are protected from cyber threats.
Genesis, the Troubled Crypto Lender, Hires a Restructuring Adviser
Lauren Hirsch and Stephen Gandel, Dealbook, The New York Times
Genesis Global Capital, the troubled crypto lender, has hired the investment bank Moelis & Company to explore options including a potential bankruptcy, three people familiar with the situation said.
Bahamas FTX Liquidators Agree to Transfer Bankruptcy Case to Delaware
Sandali Handagama, CoinDesk
Court-appointed liquidators for FTX in the Bahamas had filed a separate suit in a New York court, while the exchange had filed for bankruptcy protection in Delaware.
FTX lawyer calls this case 'a different sort of animal' in first bankruptcy hearing
Rohan Goswami, CNBC
In the first day of the bankruptcy hearing for collapsed crypto exchange FTX, lawyers for the company were able to get the proceedings moved to Delaware. Lawyers are trying to clean up the mess left behind by FTX founder Sam Bankman-Fried, who resigned on Nov. 11 as the company entered bankruptcy.
Crypto exchange Coinbase shed 85% of its value in a year
Felix Salmon, Axios
The market capitalization of Coinbase just dropped below $10 billion. This time last year, it was more than $70 billion.
New York Imposes 2-Year Moratorium on New Proof of Work Mining After Gov. Hochul Signs Bill Into Law
Greg Ahlstrand, CoinDesk
The new law sets a two-year moratorium on new and renewed air permits for fossil fuel power plants used for energy-intensive proof-of-work (PoW) cryptocurrency mining.
Inside Sam Bankman-Fried's Quest to Win Friends and Influence People
Kenneth P. Vogel et al., The New York Times
In just three years, the FTX co-founder built a massive operation to woo politicians, regulators and nonprofits to support his crypto goals.
Opinions, Editorials and Perspectives
Regulate Crypto or It'll Take Down the Economy
Elizabeth Warren, The Wall Street Journal
The dramatic collapse of Sam Bankman-Fried's crypto exchange, FTX, may have come as a shock to the Miami Heat, Tom Brady, Twitter bots and financial-news talking heads. But crypto is following a well-worn path of financial innovations, such as subprime mortgages and credit-default swaps, that began with dazzling rewards and ended with crippling losses.
Crypto needs less regulation, not more
Thomas L. Hogan, The Hill
Recent weeks have witnessed another disaster for the cryptocurrency industry. FTX, one of the largest crypto exchanges, failed. The price of bitcoin, the largest cryptocurrency, fell by more than 20 percent. Industry-wide exposure to FTX is still unknown, with the solvency of several companies still in question.
Don't Let FTX Executives Off the Hook Like Bankers in 2008
Aaron Klein, Time
The collapse of FTX, the world's second largest crypto-exchange, raises major questions about the viability of cryptocurrency and the state of America's financial regulatory system. While the debate on whether FTX's collapse means crypto should be more regulated or kept further out of the regulatory safety net rages, we must ensure that those who might have broken the law at FTX be aggressively prosecuted.
These Banks Were Left Holding the Bag in Crypto Implosion
Marc Rubinstein, Bloomberg
Small regulated lenders saw opportunity. Now they're part of the cleanup crew.
How Do Deposit Rates Respond to Monetary Policy?
Alena Kang-Landsberg and Matthew Plosser, The Federal Reserve Bank of New York
Understanding how deposit terms adapt to changes in policy rates is important to understanding the impact of monetary policy more broadly. In this post, we evaluate the pass through of the fed funds rate to deposit rates (that is, deposit betas) over the past several interest rate cycles and discuss factors that affect deposit rates.
This email was sent by: Morning Consult
729 15th St. NW Washington, DC, 20005, US