Finance
Essential financial news & intel to start your day.
October 13, 2021
Events Calendar (All Times Local)
A MESSAGE FROM MORNING CONSULT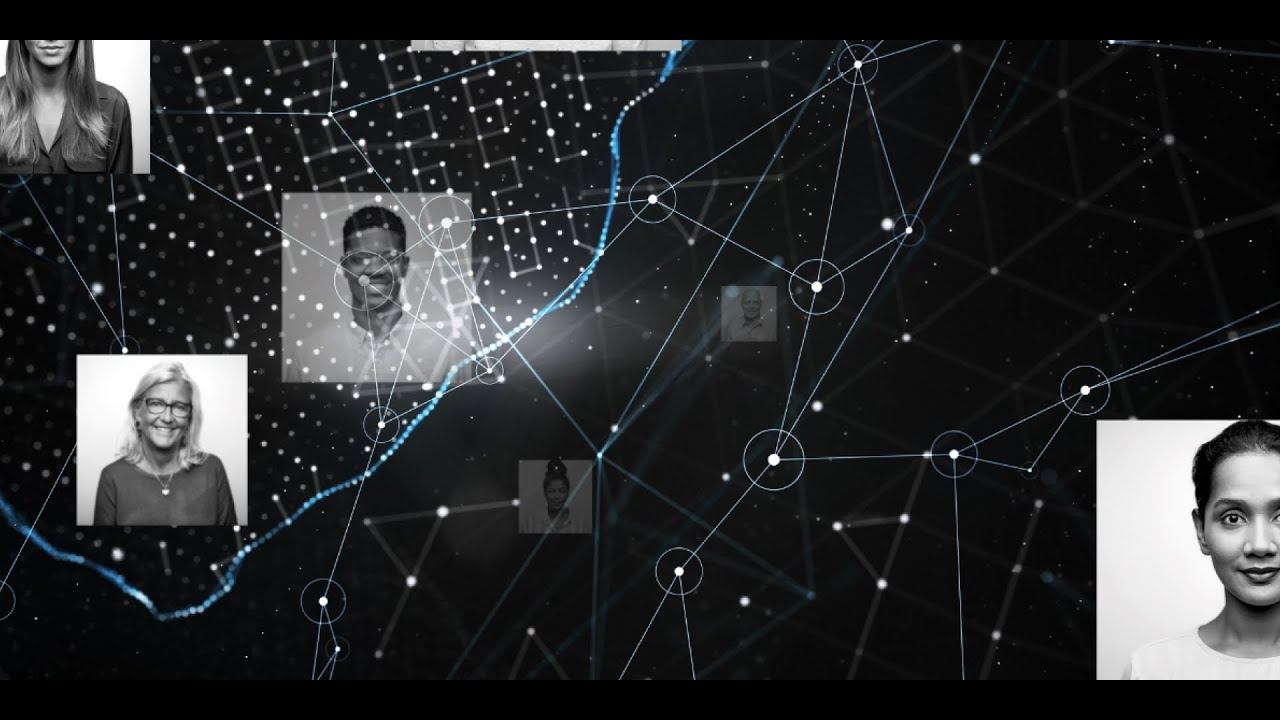 What Else You Need to Know
White House scrambles to address looming Christmas crisis
Steven Overly, Politico
President Joe Biden is rushing to relieve congestion across the nation's complex shipping supply chain as it threatens to disrupt the holiday season for millions of Americans. With just over 10 weeks until Christmas, the White House is leaning heavily on port operators, transportation companies and labor unions to work around the clock unloading ships and hauling cargo to warehouses around the country.
House Budget Chair John Yarmuth to retire from Congress
Aris Folley, The Hill
Rep. John Yarmuth (D-Ky.), chairman of the House Budget Committee, announced on Tuesday that he will not be seeking reelection. "The truth be told, I never expected to be in Congress this long."
Big US businesses pledge to extend working hours to ease supply chain backlogs
James Politi, Financial Times
Biden administration secures commitment from Walmart, UPS and FedEx to work round the clock.
The pandemic made things even worse for working women over 40
Michelle Singletary, The Washington Post
Covid made things much harder for a lot of workers, but it has been financially devastating for many older women. One of the most defining and troubling aspects of the pandemic is how badly it has affected women.
House agrees to lift debt ceiling as Democrats spar over shape of broader spending bill
Tony Romm, The Washington Post
House Speaker Nancy Pelosi (D-Calif.) on Tuesday sought to steel Democrats for coming cuts to their $3.5 trillion tax-and-spending package, stressing the process to whittle down the party's landmark proposal would not "diminish the transformative nature of what it is." The renewed warning came as negotiations continued between Democratic lawmakers and the White House over the future of President Biden's economic agenda. 
Who Wants to Lead America's Poorest Big City Out of a Pandemic?
Jason Plautz, Bloomberg Businessweek and CityLab
When Monique Jones moved from Atlanta to Cleveland last year to care for a sick family member, she was shocked by the poor condition of the roads and that she couldn't get high-speed internet at home. "It's like they're back in the past here," says Jones, 47. "Atlanta is just so far ahead.
U.S. sees biggest revenue surge in 44 years despite pandemic
Brian Faler, Politico
Despite a pandemic, a recession and a slew of tax cuts, federal tax receipts are booming. Revenues jumped 18 percent in the fiscal year that just ended, analysts say — the biggest one-year increase since 1977.
Pelosi defends IRS bank-reporting proposal, says specifics open to negotiation
Naomi Jagoda, The Hill
Speaker Nancy Pelosi (D-Calif.) on Tuesday defended a proposal to increase the amount of information financial institutions report to the IRS about bank accounts, indicating the proposal would be a part of Democrats' social-spending package. Pelosi's comments come as Republican lawmakers and banking groups have been increasing their criticism of the proposal in recent days. 
Economy and Monetary Policy
Consumer prices are still rising fast, and a problem for Washington and Wall Street.
Jeanna Smialek, The New York Times
The White House and the Federal Reserve are watching inflation data nervously, hoping that rapid price gains will fade soon but increasingly admitting that the cool-down is taking longer to materialize than they had expected earlier this year. A key reading of consumer prices due on Wednesday is unlikely to ease their minds.
Yellen Sticks with 'Transitory' View of U.S. Inflation
Christopher Condon, Bloomberg
Treasury Secretary Janet Yellen stuck with her assessment that elevated U.S. inflation will prove "transitory," while acknowledging it will take longer for the pace of price gains to return to normal.  "I believe it's transitory, but I don't mean to suggest these pressures will disappear in the next month or two," Yellen said in an interview on CBS Evening News with Norah O'Donnell that aired Tuesday evening.
A record number of workers are quitting their jobs, empowered by new leverage
Eli Rosenberg et al., The Washington Post
The number of people quitting their jobs has surged to record highs, pushed by a combination of factors that include Americans sensing ample opportunity and better pay elsewhere. Some 4.3 million people quit jobs in August — about 2.9 percent of the workforce, according to new data released Tuesday from the Labor Department.
Clarida Defends Himself Amid Federal Reserve Trading Controversy
Michael S. Derby, The Wall Street Journal
The Federal Reserve's second in command on Tuesday defended trading he undertook early last year just ahead of a key shift in monetary policy, as the coronavirus pandemic was beginning to take hold in the U.S. "I've had the opportunity to serve in the Council of Economic Advisers, the Treasury and the Federal Reserve across four administrations, as part of a career in economic policy, academia and the private sector that has spanned nearly 40 years, and I've always acquitted myself honorably and with integrity with respect."
Risk of high inflation dogs central bankers as consumer expectations climb.
Jeanna Smialek, The New York Times
A key measure of inflation expectations released on Tuesday showed continued acceleration, a survey that came as Richard H. Clarida, the Federal Reserve's vice chair, indicated that central bankers were alert to the risk of high inflation. The combination underscored that the threat of a longer period of rising prices has become more pronounced.
Democrats Divided Over How Best to Slice Biden's Economic Agenda
Laura Davison and Billy House, Bloomberg
Democrats are coalescing around a tax and spending plan totaling about $2 trillion, but the party's progressives and moderates remain divided over which pieces of President Joe Biden's agenda to pay for — and how long to pay for them.  House Speaker Nancy Pelosi and Senate Majority Leader Chuck Schumer must pick and choose from a Democratic wish list that includes free community college, subsidized child care, expanded Medicare benefits and a large investment in climate programs as they attempt to draft a bill that can pass both chambers. 
IMF Cuts Global Growth Forecast Amid Supply-Chain Disruptions, Pandemic Pressures
Yuka Hayashi, The Wall Street Journal
Supply-chain disruptions and global health concerns spurred the International Monetary Fund to lower its 2021 growth forecast for the world economy, while the group raised its inflation outlook and warned of the risks of higher prices. In the IMF's latest World Economic Outlook report, released Tuesday, economists cited the spread of the Covid-19 Delta variant and said the foremost policy priority is to vaccinate an adequate number of people in every country to prevent dangerous mutations of the virus.
Social Security Payments Could Increase the Most in 40 Years
Amara Omeokwe, The Wall Street Journal
Seniors and other Americans receiving Social Security benefits in 2022 are likely to see the largest increase in their payments in decades, reflecting surging inflation during the pandemic. The Social Security Administration on Wednesday is scheduled to release its annual cost-of-living adjustment for the benefits. 
Fed's Bostic: Inflation Surge Will Likely Last Longer Than Expected
Michael S. Derby, The Wall Street Journal
Federal Reserve Bank of Atlanta President Raphael Bostic said Tuesday that while inflation has surged more than he and others had expected and runs the risk of being more persistent than desired, he still believes price pressures will ease over time. The Fed official also said he was on board with an imminent pullback in some of the aid the central bank has been offering the economy.
Inflation Likely Stayed High in September
Gwynn Guilford, The Wall Street Journal
U.S. inflation likely remained high in September, as pandemic-related shortages of labor and materials continued to push up prices. Economists surveyed by The Wall Street Journal estimate the Labor Department will report the consumer-price index—which measures what consumers pay for goods and services—rose a seasonally adjusted 0.3% in September from August.
Financial Products and Investments
Harry and Meghan get into sustainable investing with a fintech partnership
Andrew Ross Sorkin, The New York Times
Prince Harry and Meghan, the Duchess of Sussex, are getting into the investment business. They are joining Ethic, a fintech asset manager in the fast-growing environmental, social and governance space, as "impact partners" and investors. 
SEC's 'complex' ETP probe could impact crypto ETFs
Jacki Noblett, Financial Times
Investors are increasingly finding ways to access bitcoin outside the regulator's remit, lawyers and analysts warn.
China's property sector stalked by Evergrande default fears
Clare Jim et al., Reuters
Debt-saddled Chinese property firms took heavy fire in bond markets on Tuesday, after the poster child of the sector's woes, Evergrande Group, missed its third round of bond payments in as many weeks and others warned of defaults.
Today's tight housing market is already overbuilt, one analyst says
Diana Olick, CNBC
Anyone out house hunting right now knows the pickings are slim, the competition is fierce and the prices are high, but one analyst said there are actually too many houses being built. The supply of homes for sale at the end of August totaled 1.29 million units, down 1.5% from July and down 13.4% from August 2020, according to the National Association of Realtors
Fintech Startup Bolt Sees Valuation Surge to $6 Billion
Matthew Townsend, Bloomberg
A startup that's trying to bring Amazon's speedy one-click checkout to the rest of the internet saw its valuation jump to $6 billion. Bolt Financial Inc., founded in 2014, raised $393 million in its latest round to bring total funding to $600 million, the company said. 
Binance Will Shut Yuan Trading After Beijing's Crypto Ban
Zheping Huang, Bloomberg
Binance Holdings Ltd. is shutting down peer-to-peer trading of the yuan, closing one of the last workarounds for Chinese users after Beijing's blanket ban on cryptocurrency transactions. The world's biggest crypto exchange will terminate yuan-dominated trades on its over-the-counter platform on Dec. 31, it said in a statement Wednesday.
The U.S. Replaces China as World's Biggest Bitcoin Miner
Will Mathis, Bloomberg
The U.S. has become the world's epicenter for Bitcoin mining after a crackdown in China effectively eliminated the practice in the former cradle of the industry. At the end of August, America accounted for 35.4% of the global hash rate, a measure of computing power used to extract the digital currency, according to a Cambridge Centre for Alternative Finance study published on Wednesday.
Stripe is Building a Crypto Team
Kate Clark, The Information
Online payments company Stripe is hiring at least four crypto engineers tasked with laying "the foundation to support and inform Stripe's crypto strategy," according to new job listings.
Opinions, Editorials and Perspectives
A Smart Solution to Advance Consumer-Centric Payments Innovation in America
Nick Catino (global head of policy at Wise, former staff director of a U.S. Senate Banking subcommittee) et al., Morning Consult
In recent years, there have been several debates over how best to regulate and facilitate financial technology innovation in the United States. These debates frequently pit federal regulations against state-based regulation, and banks against nonbanks, in unfortunate zero-sum contests, resulting in legal challenges and increasingly tense congressional hearings that risk losing the forest for the trees in terms of what's best for the country.
Duty-Free Imports Made With Forced Labor: If You Think That's Not Possible, Think Again
Kimberly Glas (president and CEO of the National Council of Textile Organizations), Morning Consult
Question – would you buy a product delivered to your front door by your favorite e-commerce retailer if you knew it was made with forced labor in China? Hopefully, you would be outraged — and even more so if you knew that these illegal goods were entering the United States duty free, largely without detection from U.S. officials. 
Rich Countries Must Bear the Cost if We Can Ever Hope to Achieve a Net-Zero World
Larry Fink, The New York Times
As the leaders of the World Bank and the International Monetary Fund meet this week, they have a chance to reimagine how the world can use finance to reduce the risks from climate change. For the economies working toward the goal of achieving by 2050 a net-zero world — one where we have removed as much of our carbon emissions as we produce — a huge obstacle will be mobilizing enough private investment to help developing countries do their part.
Washington Should Quit Its Budget Gimmicks
Steven Rattner, The New York Times
Americans of a certain age may remember J. Wellington Wimpy, a droll character from Popeye cartoons. "I'll gladly pay you Tuesday for a hamburger today," Wimpy would periodically implore passers-by.
This email was sent by: Morning Consult
729 15th St. NW Washington, DC, 20005, US