Finance
Essential financial news & intel to start your day.
January 24, 2023
Today's Top News
Worth watching:
Acting Comptroller of the Currency Michael Hsu

will join a

panel

discussion on crypto assets and cybersecurity at the Institute for Law and Finance. 
A MESSAGE FROM MORNING CONSULT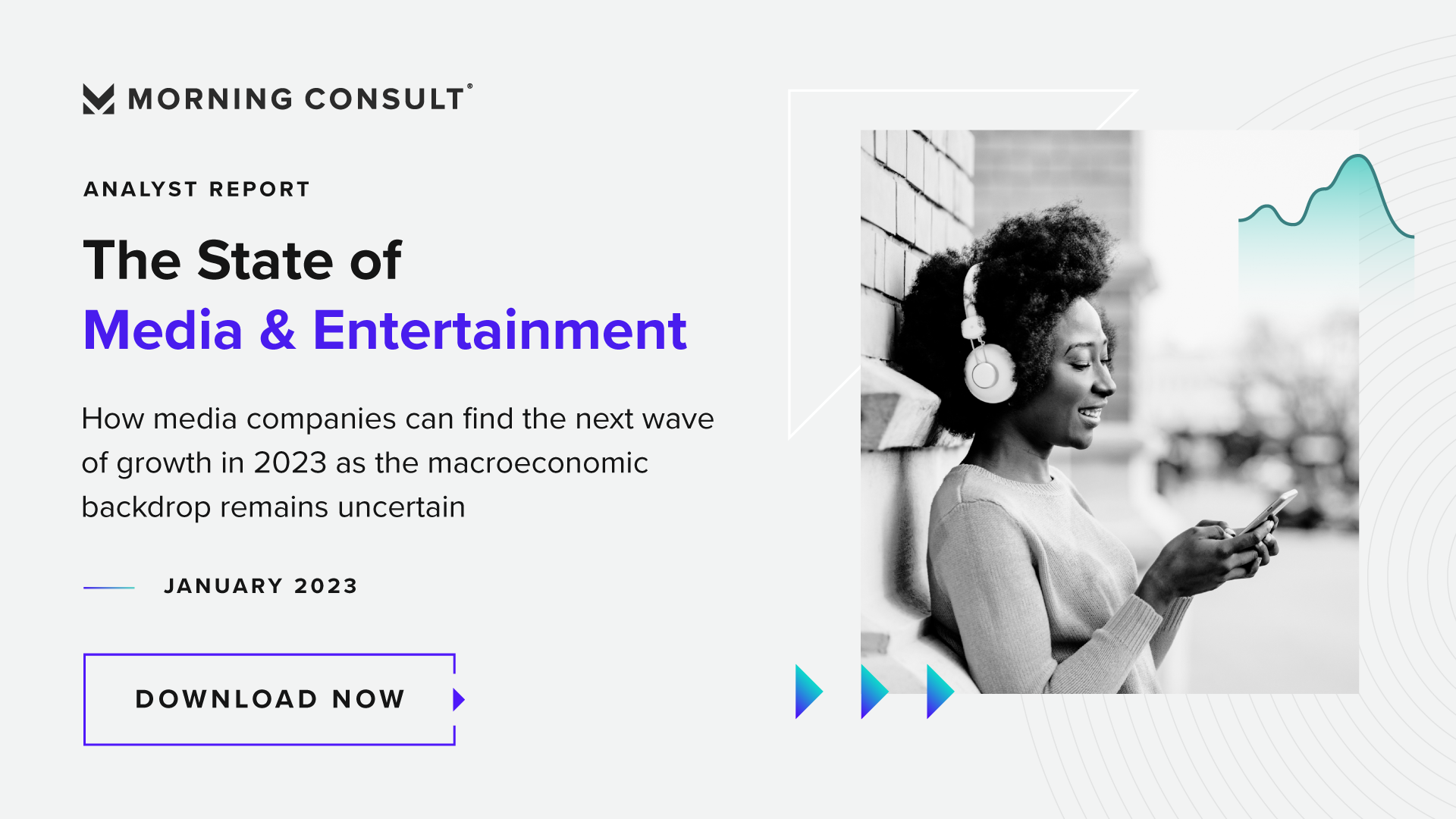 What Else You Need to Know
SEC fines Bloomberg $5 million for disclosure violations on fixed-income prices
Chelsey Cox, CNBC
Bloomberg Finance LP, founded by former New York mayor and once-presidential candidate Michael Bloomberg, paid $5 million to settle civil charges over misleading disclosures. The company failed to disclose methodologies used to value certain fixed-income securities to users of BVAL, its paid subscription service.
Dems ask watchdog to investigate IRS's tardy audit of Trump
Benjamin Guggenheim, Politico
Committee Democrats want the GAO to probe why the IRS didn't ask Treasury or Congress for more resources if the agency was struggling to fully audit Trump's voluminous returns.
China Slams US on Debt Limit and Accuses Washington of Sabotage
Taonga Clifford Mitimingi and Jacob Gu, Bloomberg
China invoked the US's brinkmanship over its own debt limit as it hit back at Treasury Secretary Janet Yellen's criticism of Beijing's handling of debt issues in developing countries.
Who Pays for Your Rewards? Indebted Cardholders, Paper Finds
Alexandre Tanzi, Bloomberg
Credit cards with rewards are rewarding only for those who know how to profit from the system, according to a paper released by the Federal Reserve.
US Business Openings on Yelp Reached Record Last Year
Alexandre Tanzi, Bloomberg
Business openings reached an all-time high in the US last year, with the vast majority of states exceeding pre-pandemic levels, according to Yelp Inc. data.
Economic and Fiscal Policy
Debt default would cost 6 million jobs, push jobless rate to 7 percent: analysis
Sylvan Lane, The Hill
The U.S. economy could suffer an economic hit comparable to the 2007-08 financial crisis and recession if the federal government defaulted on its debt, according to an analysis released Monday.
Companies Cut Temp Workers in Warning Sign for Labor Market
Sarah Chaney Cambon, The Wall Street Journal
Employers are shedding temporary workers at a fast rate, a sign that broader job losses could be on the horizon. In the last five months of 2022, employers cut 110,800 temp workers, including 35,000 in December, the largest monthly drop since early 2021.
Hans Nichols, Axios
President Biden will deliver a major economic speech this week spotlighting fringe economic proposals championed by House Republicans — including a controversial bill to abolish the IRS and replace it with a 30% national sales tax.
Sens. Warner, Crapo seek answers from Treasury on CDFI application process
Dave Kovaleski, Financial Regulation News
U.S. Sens. Mark Warner (D-VA) and Mike Crapo (R-ID) are urging the U.S. Department of Treasury to consider all comments received in response to the Community Development Financial Institution (CDFI) application and Annual Certification and Data Collection Report (ACR).
House Republicans sponsor bill that would direct GAO to examine the Fed
Dave Kovaleski, Financial Regulation News
U.S. Reps. Brad Finstad (R-MN) and Thomas Massie (R-KY) are among a group of House Republican lawmakers sponsoring a bill that would direct the U.S. Government Accountability Office (GAO) to conduct an examination of the Federal Reserve Board and the Federal Reserve banks.
House GOP keeps up attacks on IRS with bill to abolish the agency
Katie Lobosco, CNN
The Republican-controlled House has made the Internal Revenue Service a political target after Democrats bolstered the agency with new funding last year.
State Street CEO Warns a US Downgrade Could See Treasuries Drop
Chris Anstey, Bloomberg
State Street Chief Executive Officer Ron O'Hanley warned against betting on a Treasuries rally in the wake of any downgrade of the US credit rating amid the political battle over the debt limit.
Warren: Republicans threatening to 'wreck' economy in debt ceiling battle to protect wealthy
Aris Folley, The Hill
Sen. Elizabeth Warren (D-Mass.) on Monday took a jab at Republicans in the ongoing debt ceiling fight, accusing the party of trying to "wreck the economy" to protect wealthy taxpayers.
Rich Customers Pull Money From Banks Offering Paltry Interest Rates
Rachel Louise Ensign, The Wall Street Journal
Wealthy savers are starting to take their cash out of bank accounts in search of higher yields. Big banks are still paying paltry interest on checking and savings accounts despite the Federal Reserve's steepest rate increases in decades.
Bank funding for renewables stagnates vs oil and gas – report
Reuters
The share of bank finance going to renewable energy rather than fossil fuels has little changed in six years, raising questions about how fast lenders are pushing energy clients to become greener, according to research published Tuesday.
Financial Products and Investments
Crypto and Financial Technology
Gemini is Laying Off More Staff, Citing 'Bad Actors' in Crypto Industry
Aidan Ryan, The Information
Gemini, the crypto startup whose customers have been caught up in the Genesis bankruptcy, is laying off 10% of staff, according to an internal message viewed by The Information.
New York Regulators Warn Crypto Companies Against Commingling Customer Funds
André Beganski, Decrypt
The New York Department of Financial Services released a set of guidelines for safeguarding digital assets.
SEC Scrutiny Blocks Some Crypto Firms From Going Public
Dave Michaels and Peter Rudegeair, The Wall Street Journal
Crypto companies seeking to go public over the past year have faced increased scrutiny from the Securities and Exchange Commission, as financial distress and failures spread across the volatile industry.
Apollo-Backed Coinstar, Creditors Tap Advisers as Payments Near
Reshmi Basu, Bloomberg
Coinstar LLC, the Apollo Global Management-backed company known for kiosks that swap coins for cash, and a group of its creditors have tapped advisers to explore options ahead of fast-approaching amortization payments, according to people with knowledge of the matter.
French Hill wants to work with Senate Dems, Treasury on crypto
Brendan Pedersen, Punchbowl News
The 118th Congress may be one of the most crucial for the future of national crypto policy, and Rep. French Hill (R-Ark.) is going to be smack dab in the middle of it.
SEC Commissioner Makes Controversial Case For ETH, XRP, Faults Howey's Test
Aliyu Pokima, ZyCrypto
SEC's Commissioner Hester Pierce points out loopholes in the popular Howey's test used to classify assets as securities. Disgruntled with the back and forths in the regulatory framework, she calls for actual positive movements in the digital asset space.
The Unknown Hedge Fund That Got $400 Million From Sam Bankman-Fried
David Yaffe-Bellany et al., The New York Times
After the collapse of FTX, prosecutors and lawyers have scrutinized its discredited founder's huge investment in Modulo Capital.
U.S. Supreme Court spurns attorney-client privilege fight in crypto tax probe
Nate Raymond, Reuters
The U.S. Supreme Court on Monday threw out a case about the scope of attorney-client privilege involving a law firm's bid to withhold records from prosecutors related to a cryptocurrency-promoting client in a tax investigation.
Crypto's Wormhole Hacker Moves $150 Million to Tap Popular Trade
Muyao Shen, Bloomberg
A digital-asset wallet linked to one of crypto's biggest hacks has moved more than $150 million of stolen funds for the first time in months to tap a trade involving staked Ether.
Opinions, Editorials and Perspectives
Please Don't Feed the Debt Scolds
Paul Krugman, The New York Times
In March 2011 Erskine Bowles and Alan Simpson, chairs of a White House deficit-reduction commission, issued a frightening warning about U.S. government debt. Unless America took major steps to rein in future deficits, they warned, a fiscal crisis could be expected within around two years.
Matt Levine, Bloomberg
You know my theory: Every bad thing that a public company does is also securities fraud. If there is a data breach or sexual harassment or animal mistreatment or pollution at a company, and the public finds out about it and the stock goes down, then someone will sue the company, arguing that it defrauded shareholders by leading them to believe that there wouldn't be a data breach or sexual harassment or whatever.
This email was sent by: Morning Consult
729 15th St. NW Washington, DC, 20005, US