Finance
Essential financial news & intel to start your day.
January 26, 2023
A MESSAGE FROM MORNING CONSULT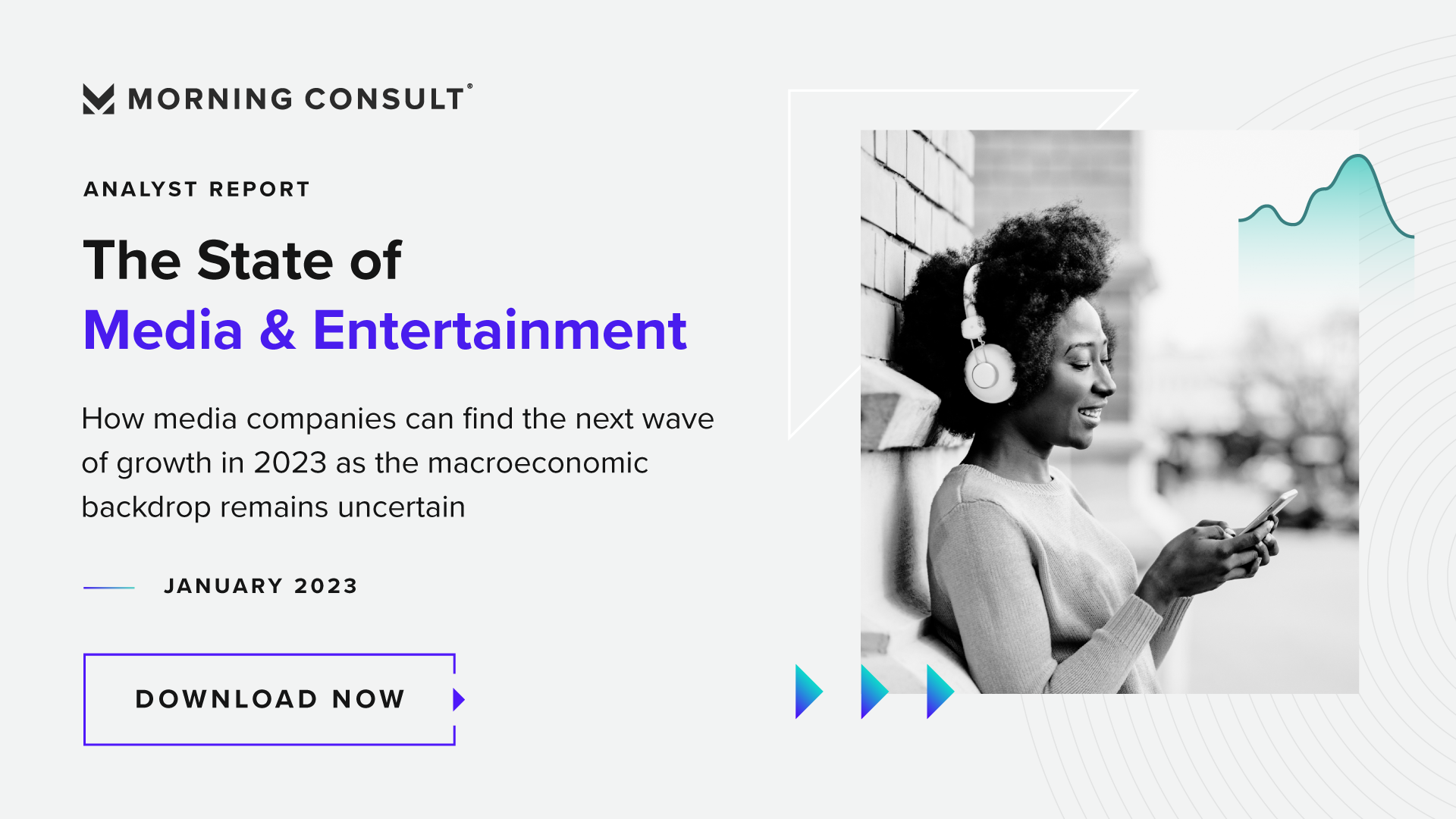 What Else You Need to Know
Democratic lawmakers create sustainable investment caucus to address ESG investing
Courtney Degen, Pensions & Investments
Two Democratic lawmakers announced the launch of the Congressional Sustainable Investment Caucus on Wednesday, which will aim to inform policy related to environmental, social and governance investing.
NYSE Mayhem Traced to a Staffer Who Left a Backup System Running
Katherine Doherty, Bloomberg
More than 700 miles from Wall Street, the New York Stock Exchange's backup data center on Cermak Road in Chicago is supposed to safeguard US markets, standing by at all hours in case disaster ever strikes the world's largest venue for trading shares.
Companies Fight Back Against Premium Increases for Crucial Insurance
Leslie Scism and Alice Uribe, The Wall Street Journal
Insurance rates are up for cars, homes and commercial property. Some of the biggest increases have been for policies that protect a company's directors and top executives.
White House to update small business lending tool
Katy O'Donnell, Politico Pro
The Small Business Administration is updating its marketplace tool designed to match borrowers with lenders, in a bid to streamline underwriting and expand access to capital, the Biden administration said.
Economic and Fiscal Policy
McCarthy knocks bill to abolish IRS he promised GOP rebels a hearing on
Ryan King, The Washington Examiner
House Speaker Kevin McCarthy (R-CA) disavowed a national sales tax measure called the Fair Tax Act that he promised Republicans rebels his Congress would hold a hearing on.
Joe Manchin to Introduce Bill to Delay EV Tax Credits
Yuka Hayashi, The Wall Street Journal
Sen. Joe Manchin (D., W.Va.) said he would introduce legislation Wednesday that delays implementation of new tax credits for electric vehicles amid disagreements with the Treasury Department over how to implement the program, a component of the Inflation Reduction Act.
US economic growth set to have slowed in fourth quarter of 2022
Colby Smith, Financial Times
Expected lower GDP figures come as Federal Reserve's aggressive tightening campaign weighs on activity.
Debt-Limit Showdown Splits Credit Raters on US Downgrade Trigger
Liz McCormick, Bloomberg
The three most-cited debt-rating firms are all expecting Congress ultimately to raise the federal debt ceiling — despite a deep partisan divide — though they're split on the implications of any move to prioritize payments on Treasuries in the event the debate goes into extra time.
McCarthy's moderate Republican allies have their own debt-ceiling ideas
Mackenzie Hawkins, Bloomberg
Ultraconservatives in the House have dominated the public discussion on the U.S. debt ceiling, but Speaker Kevin McCarthy can't afford to ignore GOP centrists if the country is to avoid a catastrophic payments default later this year.
Democrats revel in the GOP's 'doozy' of an idea for a national sales tax
Ben Werschkul, Yahoo Finance
"This so-called fair tax plan is the craziest yet. It's a real doozy," Chuck Schumer said on Wednesday.
Measure seeks to repeal national debt ceiling
Douglas Clark, Financial Regulation News
U.S. Rep. Bill Foster (D-IL) has joined colleagues in co-sponsoring the End the Threat of Default Act (H.R.415), which would repeal the national debt ceiling.
Bill seeks to hold Congress accountable for balanced budget
Douglas Clark, Financial Regulation News
Sen. Steve Daines (R-MT) has re-introduced the Balanced Budget Accountability Act (S.6), which he noted requires Congress to produce a balanced budget, or members will not get paid.
Biden finally gets a win against inflation
Victoria Guida, Politico
The war on inflation may be far from over, but the economy has reached a key, little-noticed milestone: Workers' wage gains are finally outpacing the rise in consumer prices.
What a Brainard departure would mean for the Fed
Neil Irwin, Axios
Lael Brainard, the No. 2 official at the Fed, is a leading contender to become President Biden's top economic adviser, the Washington Post first reported this morning. It raises an important question: If she heads to the White House, what would it mean for the central bank?
Small Businesses Keep Hiring as Fed Raises Rates to Cool Economy
Dion Rabouin, The Wall Street Journal
A surge in hiring by American small businesses complicates the Federal Reserve's effort to cool inflation.
Bloomberg LP is hiring 1,000 people while other media, finance, and tech companies slash staff
Lucia Moses, Insider Premium
Bloomberg LP is on a hiring tear while other media, finance, and tech companies slash staff amid the softening economy. The financial news and info giant approved the hiring of 1,000 people this year, according to a staff memo from Vlad Kliatchko, the company's chief product officer, that was reviewed by Insider.
High-Earning Men Are Cutting Back on Their Working Hours
Courtney Vinopal, The Wall Street Journal
American workers have cut the number of hours they spend in their jobs since 2019, but no group has dialed back its time on the clock more than young, high-earning men whose jobs typically demand long hours.
Millions of working parents, especially women, are unpaid caregivers. Why doesn't government data account for their labor?
Aarthi Swaminathan, MarketWatch
Working mothers have two full-time jobs. But only one is seen by official statistics. The U.S. economy relies on unpaid care to function, as parents juggle childcare and chores, and others manage elderly at home. Yet caregiving is not considered as part of economic output.
Banks, fintechs poised for battle over CFPB consumer data rule
Sam Sutton, Politico Pro
The banking and fintech lobbies are bracing for a fight over an upcoming Consumer Financial Protection Bureau rule that would set guardrails around how financial services businesses access and use consumer data.
Former BofA CEO-backed fintech launches to match SMBs with lenders
Anna Hrushka, Banking Dive
"What we want to do is to put people that want to lend money together with people who need money. It's not complicated," said former Bank of America Chairman and CEO Hugh McColl Jr.
As Capital One's deposits climb, interest costs rise sharply
Polo Rocha, American Banker
The McLean, Virginia-based company reported $333 billion in deposits during the fourth quarter, a 7% increase from a year earlier, partly due to a high-yield savings account that has quickly been paying better rates to savers amid supersized interest rate hikes from the Federal Reserve.
Some banks will go to any lengths for deposits, even opening branches
John Reosti, American Banker
As banks continue looking for ways to shrink their branch networks amid a historic shift to digital delivery systems, some institutions are moving in a different direction, opening new branches in a bid to attract deposits.
BNY Wants to Help Money Managers Outsource Their Trading Desks
Hannah Levitt, Bloomberg
Bank of New York Mellon Corp. wants to do money managers' trading for them with a new outsourcing service aimed at helping buy-side firms cut costs.
Financial Products and Investments
State treasurers warn of pension fund, 401(k) damage if debt ceiling breached
Brian Croce, Pensions & Investments
A group of 11 state treasurers and the comptrollers of Maryland and New York City are calling on House Speaker Kevin McCarthy, R-Calif., "to cooperate in increasing the debt limit of our country in a timely manner," in order to prevent economic chaos.
Hindenburg vs Adani: The Short Seller Taking on Asia's Richest Person
Edward Ludlow and Katherine Burton, Bloomberg
Over the past few years, Nathan Anderson has made a name with analysis that sends stocks sinking. Now the activist short seller behind Hindenburg Research is going after his biggest game yet — what Hindenburg is calling, with characteristic chutzpah, "The Largest Con in Corporate History.''
Rich young Americans have lost confidence in the stock market — and are betting on these 3 assets instead for long-term tailwinds
Jing Pan, MoneyWise
The stock market has long been the go-to choice for people looking to invest their money. But that could be about to change as a younger generation enters the scene.
Crypto and Financial Technology
Crypto industry leaders 'scared of a strong SEC' — Senator Warren
Brayden Lindrea, Cointelegraph
United States senator and crypto skeptic Elizabeth Warren wants the Securities Exchange Commission (SEC) to "double down" on its crypto enforcement efforts, highlighting that the cryptocurrency industry is running "scared" for what's to come next. Warren's comments came during an interview with the American Economic Liberties Projects on Jan. 25.
FTX lawyers: Examiner could cost $100M and 'provide no benefit'
Luke Huigsloot, Cointelegraph
FTX lawyers, joint provisional liquidators of FTX US and the Bahamas and a committee of creditors have all opposed the appointment of an independent examiner.
Binance's 8 Wallet "error" was there for all to see
Crystal Kim, Axios
Binance, the world's largest crypto exchange, kept coins in a wallet with others that didn't belong there, raising the specter of company and customer assets commingling.
Opinions, Editorials and Perspectives
The Ninth Circuit Upholds a Wealth Tax
Christopher Cox and Hank Adler, The Wall Street Journal
The 16th Amendment authorizes the federal government only to tax income, but some members of Congress would love to tax wealth as well. That is widely understood to be unconstitutional, but a recent ruling from the Ninth U.S. Circuit Court of Appeals upholding a form of wealth tax could upend that conventional wisdom if it is allowed to stand.
CBDCs are set to transform how payments are made
Ousmène Jacques Mandeng, Financial Times
Development of the digital currencies is gathering pace around the world.
This email was sent by: Morning Consult
729 15th St. NW Washington, DC, 20005, US