Finance
Essential financial news & intel to start your day.
August 5, 2022
Consumers Murky on How Much of Their Portfolio Consists of ESG Investments
Consumers don't really know how much of their investment portfolios are dedicated to ESG, Morning Consult financial services analyst Charlotte Principato notes in a recent memo. Younger investors are more eager to increase their holdings of ESG funds — 40% of Gen Z and millennial investors want to increase their ESG investments next year, compared with 24% of all investors. But coming regulations may require ESG-focused investors to re-evaluate their portfolios when the Securities and Exchange Commission imposes new standards for ESG measurement and disclosures.
Read more: Future of ESG Investing Unclear Amid Inflation, Regulatory Scrutiny
Events Calendar (All Times Local)
A MESSAGE FROM MORNING CONSULT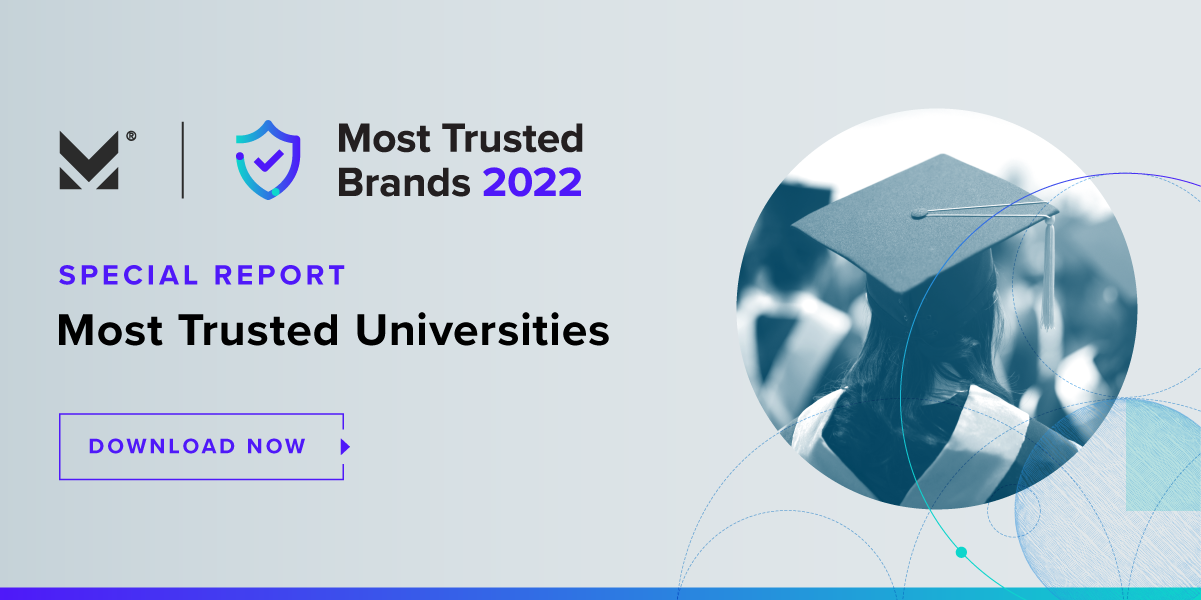 What Else You Need to Know
National taxpayer advocate appeals IRS response on scanning tech
Paul Bonner, Journal of Accountancy 
National Taxpayer Advocate Erin Collins escalated her push for the IRS to adopt barcode scanning of paper tax returns, which she had directed the Service to implement by 2023, by appealing its response, which she called disappointing.
IRS Expands Crypto Question on Tax Form
Kevin Helms, Crypto.com
The Internal Revenue Service (IRS) has modified the crypto question asked on Form 1040, the tax form used by all U.S. taxpayers to file an annual income tax return.
Economy and Monetary Policy
U.S. Jobless Claims Rose Last Week to Near High for Year
Bryan Mena, The Wall Street Journal
Worker filings for unemployment benefits rose last week, holding close to the highest level of the year as the U.S. labor market showed several signs of cooling. Initial jobless claims, a proxy for layoffs, increased slightly to a seasonally adjusted 260,000 last week from a downwardly revised 254,000 the prior week, the Labor Department said Thursday.
Hiring slowdown? U.S. seen adding just 258,000 jobs in July
Jeffry Bartash, MarketWatch
Scattered reports of layoffs, declining job openings and a softening economy all point to a slowdown in hiring. And that's why the number of new jobs created in July is forecast to fall to the lowest level in 19 months.
Fed's Powell pummeled from all sides over rate hikes
Kate Davidson, Politico
A debate over whether the U.S. is in a recession is consuming Washington. But some in the nation's capital are asking a more complicated question: Does the U.S. need a recession?
Health care costs are so high that 98 million Americans say they've had to cut spending on food and gas
L'Oreal Thompson Payton, Fortune
Gas and groceries aren't the only necessities costing more these days. In an effort to accommodate higher health care costs, Americans have been delaying or skipping treatments altogether.
The Fed Keeps Getting More Powerful. Is It Bad for America?
Jesse Eisinger, ProPublica
Law professor Lev Menand has a new book out on that strange institution, the Federal Reserve, what it does and how its power and responsibility have grown over time.
Lawmakers amplify scrutiny of U.S. Bank after sham accounts fine
Brendan Pedersen, American Banker
Democrats on the Senate Banking Committee pressed U.S. Bank for more details about fake consumer accounts that were recently revealed by regulators — the latest sign of government scrutiny as the nation's fifth-largest bank pursues approval of a major acquisition. In a letter sent Thursday morning and first reported by American Banker, the Democratic senators told U.S. Bank Chairman and CEO Andrew Cecere that they were "deeply concerned" by recent revelations of misconduct at the bank.
FDIC promises more scrutiny of banks' commercial real estate loans
Kevin Wack, American Banker
The Federal Deposit Insurance Corp. plans to increase its scrutiny of banks' exposure to commercial real estate loans, citing uncertainty about the future of work and commerce in the wake of the COVID-19 pandemic.
USAA sues Truist in patent case over mobile deposit tech
Dan Ennis, Banking Dive
San Antonio-based USAA sued Truist last week, claiming the Charlotte, North Carolina-based bank is infringing on three patents related to mobile deposit capture technology.
A 'shakeout' among mortgage lenders is coming, according to CEO of bank that left the business
Hugh Son, CNBC
Banks and other mortgage providers have been battered by plunging demand for loans this year, a consequence of the Federal Reserve's interest rate hikes. Some firms will be forced to exit the industry entirely as refinance activity dries up, according to Tim Wennes, CEO of the U.S. division of Santander.
Kashkari calls CBDC a threat to privacy, defends regional bank independence
Kyle Campbell, American Banker
The Federal Reserve has a neutral stance on whether it pursues its own digital currency, but at least one regional bank president remains deeply skeptical of the idea. Neel Kashkari, president of the Federal Reserve Bank of Minneapolis, said consumers already had access to instant digital payments through private-sector platforms without the privacy concerns that arise from a government-backed alternative.
Financial Products and Investments
Mastercard, Visa suspend ties with ad arm of Pornhub owner MindGeek
Michelle Price, Reuters
Visa and Mastercard on Thursday said they had suspended ties with the advertisement arm of MindGeek, owner of website Pornhub, after a lawsuit raised questions over whether the payment firms could be facilitating child pornography.
Schwab officially jumps into crypto, and warns about it
Crystal Kim, Axios
Charles Schwab this week warned customers against crypto scams posing as investments that are "too good to be true. The firm also launched its first crypto investment fund.
Meta Makes Bond-Market Debut With $10 Billion Jumbo Deal
Josyana Joshua and Brian W Smith, Bloomberg
Meta Platforms Inc., one of the few S&P 500 companies without debt, sold $10 billion in its first ever corporate bond deal as its cash flow and stock price fall.
Michael Burry of 'Big Short' Fame Says 'Silliness' in Markets Is Back
Claire Ballentine, Bloomberg
The man who predicted the financial crisis is warning about "silliness" in markets. Michael Burry, the founder of Scion Asset Management who's best known for betting against the housing market ahead of the 2008 crash, said Thursday that the "familiar Covid-era silliness is not dead yet."
Apollo raises $13bn for first flagship buyout fund since Leon Black exit
Antoine Gara, Financial Times
Fundraising being closely watched on Wall Street as a marker for chief Marc Rowan's tenure
Allianz shells out 140 million euros to shut U.S. fund unit after fraud
Tom Sims and Alexander Hübner, Reuters
Allianz spent around 140 million euros ($143.11 million) on restructuring to wind down a U.S. funds unit at the centre of a multi-billion fraud, the German insurer disclosed on Friday, an expense that added to a worse-than-expected 23% fall in quarterly profit.
NYSE-owner ICE profit beats as volatility drives up trading volumes
Manya Saini, Reuters
Intercontinental Exchange beat Wall Street estimates for second-quarter profit on Thursday, as the New York Stock Exchange's owner benefited from choppy global markets that led to a surge in trading volumes, sending its shares up over 4%.
Mortgage Rates Drop Below 5% for First Time Since April
Ben Eisen, The Wall Street Journal
Mortgage rates dropped to their lowest level since April, offering a reprieve to prospective home buyers who have been hit this year with higher rates and surging prices. The average rate on a 30-year fixed-rate mortgage is 4.99% this week, down from 5.30% a week earlier, according to a survey by mortgage giant Freddie Mac published Thursday.
Rocket's earnings plummet, but its liquidity remains solid
Bill Conroy, Housing Wire
During this period of rising rates and general rate volatility, having the cash and credit lines on hand to ride out the rough patches in the market — known as liquidity — can be what separates the winners from the losers in the mortgage industry.
Almost Half of Mortgaged Homes in US Now Considered Equity-Rich
Alexandre Tanzi, Bloomberg
Home ownership has reached a milestone in the US. Nearly half of mortgaged properties were considered equity-rich in the second quarter — meaning owners had at least 50% in home equity.
Finance of America eliminates big chunk of workforce as losses mount
Connie Kim, Housing Wire
Finance of America posted steep losses in the second quarter and has pledged to eliminate a significant percentage of its workforce to contain the financial fallout.
Voyager Digital Is Cleared to Return $270 Million to Customers
Soma Biswas, The Wall Street Journal
Cryptocurrency brokerage firm Voyager Digital Holdings Inc. secured approval to return $270 million in customer cash, settling one of the larger issues it faced after filing for bankruptcy.
Warren urges OCC to abandon Trump-era crypto guidance
Brendan Pedersen, American Banker
One of the Senate Banking Committee's top progressive lawmakers  circulated a letter this week to pressure the Office of the Comptroller of the Currency to abandon Trump-era guidance that cleared the banking sector to explore crypto-related banking activity.
BlackRock Teams Up With Coinbase in Crypto Market Expansion
Silla Brush, Bloomberg
BlackRock Inc. is partnering with Coinbase Global Inc. to make it easier for institutional investors to manage and trade Bitcoin, taking the world's largest asset manager into a cryptocurrency market hammered by plunging prices and government investigations.
Retail investors perceive stocks, bonds to be more arcane than crypto, survey shows
Medha Singh, Reuters
Retail investors find well-established stocks and bond markets to be more arcane than the wild world of cryptocurrencies, a survey by the World Economic Forum (WEF) showed on Thursday.
AMTD Digital, Parent Plunge in Wake of Baffling 32,000% Rally
Claire Ballentine and Matt Turner, Bloomberg
The massive rally in two little-known Hong Kong-based financial services firms is ending just as quickly as it began. Financial services provider AMTD Idea Group dropped 31% Thursday, following a blistering surge that left market watchers baffled, while its subsidiary AMTD Digital Inc. fell 27%.
Opinions, Editorials and Perspectives
GOP Frets Over the Inflation Reduction Act's Tiny Tax Increase
Alan S. Blinder, The Wall Street Journal
Senate Majority Leader Chuck Schumer pulled a rabbit out of his hat when he announced a budget agreement with Sen. Joe Manchin (D., W.Va.). But faster than you can say "supply-side economics," Republicans gave their rote objection to any tax increase: It will destroy the economy.
Is Federal Home Loan Bank reform a sure thing or a show?
Cornelius Hurley, The Hill
Move over Fannie and Freddie. Until now, popular wisdom was that Sandra Thompson's tenure as director of the Federal Housing Finance Agency would be judged by how she managed the enduring conservatorships of Fannie Mae and Freddie Mac. Little note would be taken of how she manages the sleepy Federal Home Loan Banks.
State-Level Economic Policy Uncertainty
Scott R. Baker et al., Becker Friedman Institute for Economics at the University of Chicago
We quantify and study state-level economic policy uncertainty. Tapping digital archives for nearly 3,500 local newspapers, we construct three monthly indexes for each state: one that captures state and local sources of policy uncertainty (EPU-S), one that captures national and international sources (EPU-N), and a composite index that captures both. VAR models fit to pre-COVID data imply that upward shocks to own-state EPU foreshadow weaker economic performance in the state, as do upward EPU shocks in contiguous states.
This email was sent by: Morning Consult
729 15th St. NW Washington, DC, 20005, US