Global
Essential news & intel on how business, politics and economics intersect around the world to start your day.
February 7, 2023
Approval of Biden's Foreign Policy Steady Amid Chinese Balloon Incident
A Morning Consult survey conducted as U.S. President Joe Biden ordered a suspected Chinese surveillance balloon to be shot down off the eastern seaboard indicates that the incident generated much more light than heat. Despite heavy media coverage, approval of Biden's handling of foreign policy remained above 40% in surveys conducted Jan. 28-29 and Feb. 4-5, while approval of his handling of national security rose from 42% to 45% during that time period. 
Today's Top News
Happening today:
10 a.m. EST

Two U.S. Customs and Border Protection patrol agents

testify on southern border security

before the House Oversight and Accountability Committee amid consternation over Title 42 and the "Remain in Mexico" policy. 
A MESSAGE FROM MORNING CONSULT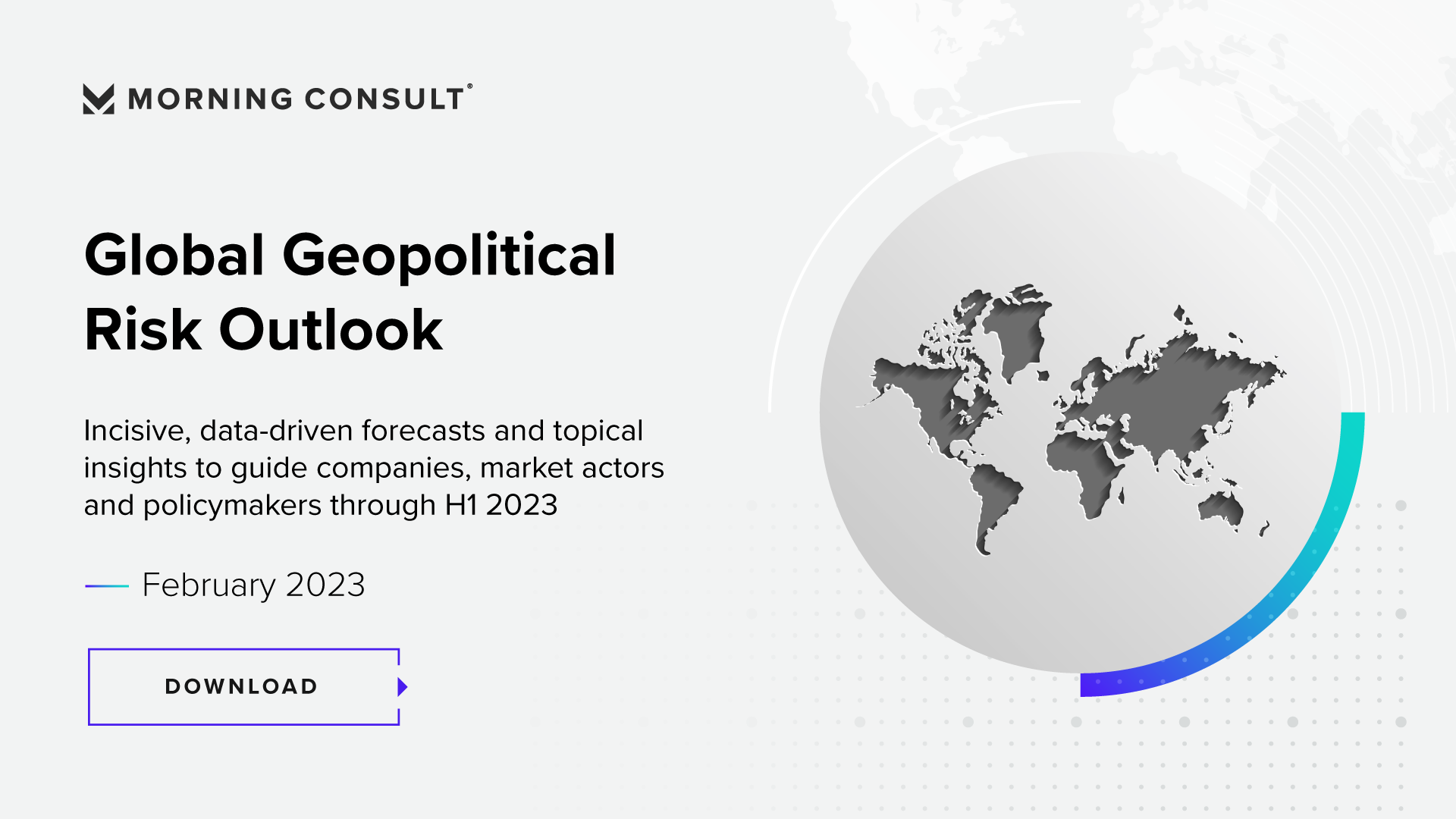 What Else You Need To Know
Opinions and Perspectives
This email was sent by: Morning Consult
729 15th St. NW Washington, DC, 20005, US