Global
Essential news & intel on how business, politics and economics intersect around the world to start your day.
September 22, 2022
Liz Truss' Rough Start With Britons
Just 27% of adults in the United Kingdom approve of new Prime Minister Liz Truss, who came to power not through a general election but a polling of a small number of Tory  members who amount to less than 1% of the population. That puts her approval rating third from the bottom of Morning Consult's Global Leader Approval Tracker, ahead of only German Chancellor Olaf Scholz at 26% and South Korean President Yoon Suk-yeol at 20%. 
Today's Top News
Happening today at U.N. General Assembly (all times local):
12 p.m.

Israeli Prime Minister Yair Lapid speaks amid tensions with Iran and Western partners over the stalled international nuclear deal and crucial upcoming elections in Israel.
4:45 p.m.

Armenian President Nikol Pashinyan speaks following renewed clashes with Azerbaijan over Nagorno-Karabakh.
A MESSAGE FROM MORNING CONSULT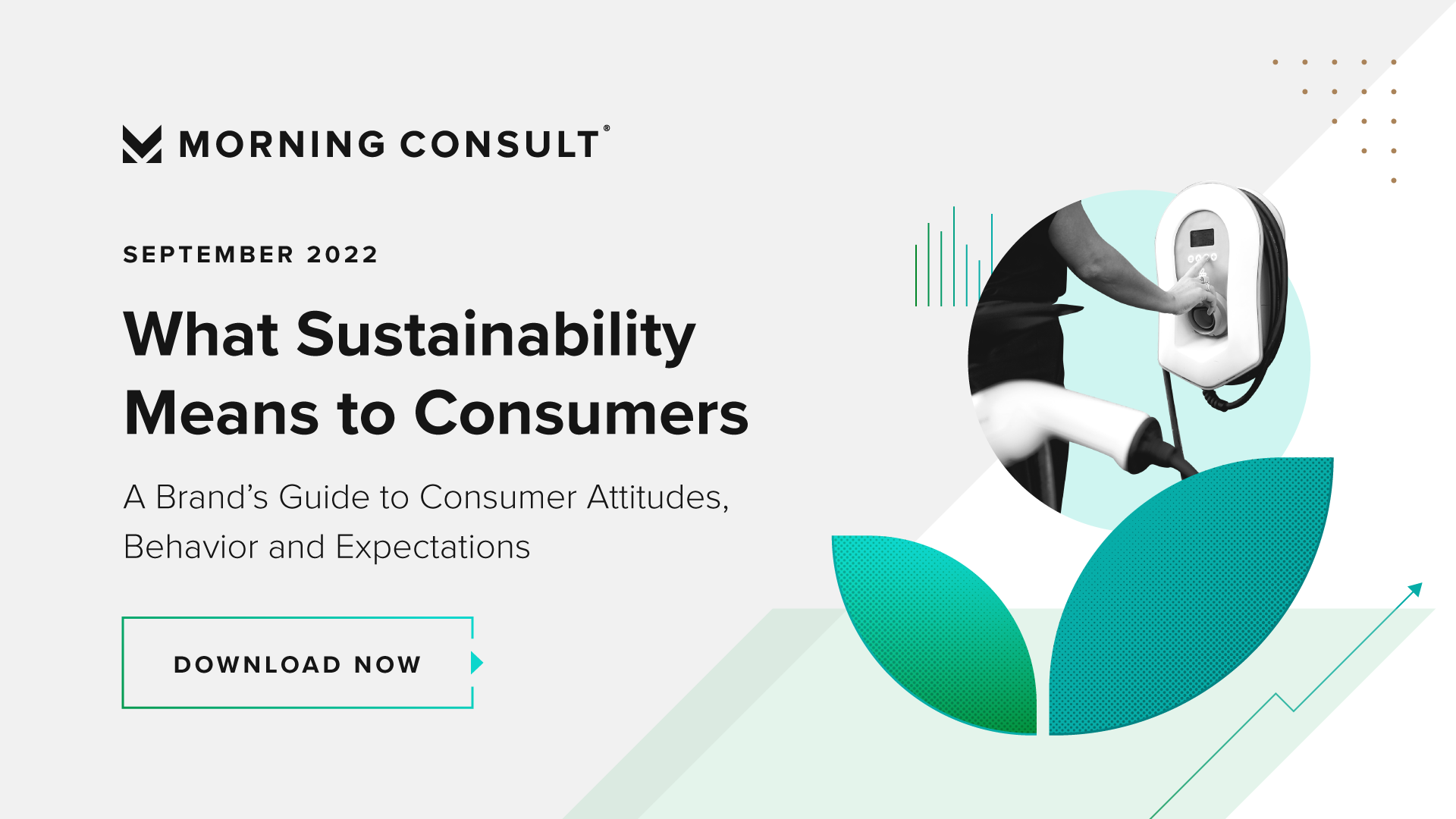 What Else You Need To Know
Japan intervenes in forex market to stem yen's slide
Mitsuru Obe, Nikkei Asia 
Yen had fallen against the dollar after the BOJ kept its ultraloose monetary policy.
China's ex-justice minister faces life in jail amid purge of security officials
Ryan Woo, Reuters 
Former Chinese Justice Minister Fu Zhenghua, who had led several high-profile investigations into corruption, has been jailed for lifefor accepting bribes, state media said on Thursday, as a purge of officials intensified ahead of a key Communist Party congress.
China cuts U.S. debt holdings 9% in suspected shift to tax havens
Iori Kawate, Nikkei Asia 
Beijing fears possible asset freeze after sanctions on Russian central bank.
Leaders of S. Korea, Japan agree to strive to improve ties
Hyung-jin Kim, The Associated Press 
The leaders of South Korea and Japan agreed to accelerate efforts to mend ties frayed over Japan's past colonial rule of the Korean Peninsula as they held their countries' first summit talks in nearly three years on the sidelines of the U.N. General Assembly, both governments announced Thursday.
In Cambodia, the Khmer Rouge Trials Come to an End
Seth Mydans, The New York Times 
The last surviving leader of the regime that killed 1.7 million Cambodians lost his appeal on Thursday. Some victims think the long, expensive tribunal was a hollow exercise.
Russia agents in Ukraine defence sector pass battle plans to Moscow: Zelenskiy official
Max Hunder, Reuters 
Russia has agents in Ukraine's defence sector who pass information to Moscow and allow Russia to anticipate Ukrainian moves on the battlefield, President Volodymyr Zelenskiy's representative to the Ukrainian parliament said on Thursday.
Russians rush for flights out amid partial reservist call-up
Dusan Stojanovic, The Associated Press 
Large numbers of Russians rushed to book one-way tickets out of the country while they still could Wednesday after Russian President Vladimir Putin announced a partial mobilization of military reservists for the war in Ukraine.
Blast hits Russian-controlled Ukrainian city of Melitopol on eve of referendums
Max Hunder, Reuters 
A blast hit a crowded market in the southeastern Ukrainian city of Melitopol on Thursday, Ukrainian and Russian-installed officials said, on the eve of referendums that could see four regions effectively annexed by Russia.
Liz Truss looks to settle NI protocol dispute before anniversary of Good Friday deal
George Parker et al., Financial Times 
UK and US leaders voice need to defend gains made since 1998 peace accord.
UK government formally confirms lifting of fracking ban
Sylvia Hui, The Associated Press 
The U.K. government formally confirmed Thursday that it's lifting a ban on fracking in England, arguing that the move will help boost the country's energy security amid Russia's war in Ukraine.
France wants to boost renewable energy, now lagging behind
Nicolas Garriga and Sylvie Corbet, The Associated Press 
President Emmanuel Macron was set to unveil a plan on Thursday to boost renewable energy in France, including offshore wind farms and solar power, as the country is lagging behind most of its European neighbors.
Bank of England Raises Rates for Seventh Successive Time to Fight Inflation
Will Horner, The Wall Street Journal 
U.K. central bank raised its key rate to 2.25% from 1.75%.
Fugitive in massive Navy bribery case caught in Venezuela
The Associated Press 
A Malaysian defense contractor nicknamed "Fat Leonard" who orchestrated one of the largest bribery scandals in U.S. military history has been arrested in Venezuela after fleeing before his sentencing, authorities said Wednesday.
Opinions and Perspectives
What an Italy led by the far-right might mean for Europe
Amy Kazmin, Financial Times 
The coalition leaders may be fierce Eurosceptics but both Rome and Brussels need the relationship to remain functional.
Russia Is Losing India: How Putin's Ukraine Gambit Doomed a Long Partnership
Happymon Jacob, Foreign Affairs 
How Putin's Ukraine Gambit Doomed a Long Partnership.
Russia Is Too Weak to Protect Armenia or Its Other Allies Anymore
Maximilian Hess, Foreign Policy 
Moscow is overstretched in Ukraine—and Armenia is suffering the consequences.
As Putin escalates Ukraine war, China stands awkwardly by him
Brenda Goh, Reuters 
Xi Jinping is unlikely to abandon his "old friend" Vladimir Putin, even as the Russian leader's decision to send thousands more troops to Ukraine and his nuclear threats strain Beijing's "no limits" partnership with Moscow, experts said.
Japan PM Kishida's political dip opens door for bold policy moves
Naoya Yoshino, Nikkei Asia 
Without devoted base of followers, leader must take action to rebuild support.
Queen Elizabeth's funeral calls attention to royal spending
Nabih Bulos, Los Angeles Times 
Many Britons are feeling poorer all the time. But their royal family is very rich indeed.
Identifying the Enablers Helping Build Violent Kleptocracies
Oliver Windridge, The Sentry 
For many years, the focus of anti-corruption efforts has been on kleptocratic leaders, their inner circles, and the finely honed craft of state theft. While these targets must continue to be investigated, it is clear that no kleptocratic regime works alone.
This email was sent by: Morning Consult
729 15th St. NW Washington, DC, 20005, US