Health
Essential health care industry news & intel to start your day.
May 13, 2022
Nearly 3 in 5 Women Under 45 Worried About Birth Control Access Post-Roe
When news broke last week that the Supreme Court will likely overturn Roe v. Wade, Dr. Jiana Menendez says she was shocked, but not surprised. Abortion providers have been preparing for the possibility for months, and say it will have ripple effects across the reproductive health landscape.
Now, new Morning Consult data shows public perception is already beginning to shift: 57% of women under 45 say they're worried about their access to birth control if Roe falls, up from 46% in April, before the high court's draft opinion leaked. Read more here.
Events Calendar (All Times Local)
A MESSAGE FROM MORNING CONSULT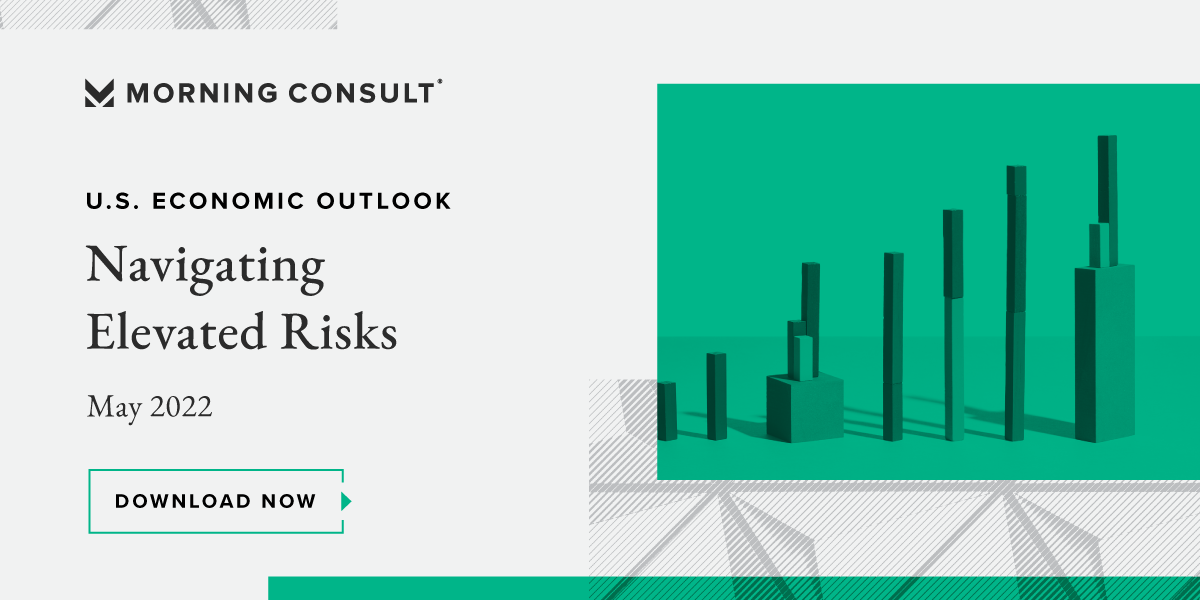 What Else You Need to Know
White House prepares to ration vaccines as Covid funding impasse looms
Adam Cancryn, Politico
The government's funds are running out. Tough decisions may soon present themselves.
Fauci calls 1 million COVID deaths 'incredibly tragic': 'Many of those deaths were avoidable'
Caroline Vakil, The Hill
Anthony Fauci, the nation's top infectious disease expert, said in an interview on Thursday that the COVID-19 death toll of 1 million people in the U.S. is "incredibly tragic" and added that "many of those deaths were avoidable."
Africa's first Covid-19 vaccine factory has not received a single order.
Lynsey Chutel, The New York Times
The first factory in Africa licensed to produce Covid-19 vaccines for the African market has not received a single order and may shut down that production line within weeks if the situation doesn't change, according to executives of the company, Aspen Pharmacare.
WHO: COVID-19 falling everywhere, except Americas and Africa
The Associated Press
The number of new coronavirus cases reported worldwide has continued to fall except in the Americas and Africa, the World Health Organization said in its latest assessment of the pandemic.
Massachusetts to Pay $56 Million After Deadly Covid Outbreak at Veterans' Home
Michael Levenson, The New York Times
At least 84 veterans died after the outbreak at the state-run Holyoke Soldiers' Home in March 2020. Massachusetts will pay their families a minimum of $400,000 each under the settlement.
What the current spike in Covid-19 cases could say about the coronavirus' future
Andrew Joseph, Stat News
An increase in infections that began in places including the Northeast and Puerto Rico is now being seen in other parts of the country.
Texas Doctor Beats Ban on Transgender Care for Kids, for Now
Francesca Maglione and Laurel Brubaker Calkins, Bloomberg
A Texas doctor won a court order allowing her to temporarily continue providing transgender care for minors despite a state directive calling it child abuse.
FTC likely to examine insurer overlap in Advocate Aurora, Atrium merger
Samantha Liss, Healthcare Dive
The Advocate Aurora Health and Atrium Health merger is likely to get a close review from the Federal Trade Commission as the Biden administration has taken a tougher stance on healthcare consolidation, antitrust and legal experts say.
Cash Influx Aimed at Tackling Nursing Home Inspection Woes
Tony Pugh, Bloomberg Law
The Biden administration's call to boost funding for nursing home inspections should improve state and federal oversight, but the extra money alone isn't likely to fix longstanding problems that have undermined the process for years, resident advocates say.
HCA, CHS execs 'hopeful' deferred care will trickle back to hospitals in 2022
Dave Muoio, Fierce Healthcare
Major hospital chain executives say they're confident revenue growth and volume recovery are on the horizon, although whether or not business will pick up in the short term is largely up to whether the country will see another major surge before the end of the year.
Many states are bracing for a post-Roe world. In Oklahoma, it's practically arrived.
Shefali Luthra, The 19th
Already, clinicians in Oklahoma are trying to devise strategies to help their patients get to clinics in other states because of a six-week ban. But there are limits to what they can do.
California's Newsom to Propose $1,500 Payments to Health Workers
Laura Mahoney, Bloomberg Law
California would send as much as $1,500 to private-sector hospital and nursing-home workers under a proposal to be released in Governor Gavin Newsom's budget plan Friday.
Study: Medicare needs to improve reimbursements for home care to entice more ACO investment
Robert King, Fierce Healthcare
Medicare needs to make more home care services reimbursable for accountable care organizations to entice more providers to offer such care, a new study found.
Pharma, Biotech and Devices
Should You Worry About Data From Your Period-Tracking App Being Used Against You?
Hannah Norman and Victoria Knight, Kaiser Health News
It's estimated that millions of people in the U.S. use period-tracking apps to plan ahead, track when they are ovulating, and monitor other health effects. The apps can help signal when a period is late.
When SafeGraph pulled abortion clinic data, research protecting abortion rights hit a roadblock
Kate Kaye, Protocol
The move also exposed the complex ethical considerations of using data many believe is fuel for surveillance capitalism.
3 burning questions about the future of prescribing drugs online
Mohana Ravindranath, Stat News
Online companies prescribing and dispensing medications like Adderall are garnering increasing scrutiny from clinicians and regulators who question whether doctors and nurses can really glean enough about patients over video chat to safely recommend controlled substances.
Data sharing in health care is complicated. Industry executives discuss how they're thinking about improving and using it
Anne Sraders, Fortune
Getting a patient's often fragmented health care data organized into one complete record is the dream for many in the health care industry.
VA, EHR implementation facing patient data, access concerns, audit finds
Rebecca Pifer, Healthcare Dive
The Department of Defense and Department of Veterans Affairs continue to face challenges in their multibillion-dollar electronic health record implementation, according to news reports and a federal audit published last week.
Opinions, Editorials and Perspectives
Sergio Peçanha and Yan Wu, The Washington Post
To attempt to put the 1 million deaths in context, we plotted its damage over more than two years and compared the continuing death toll with the tolls from previous catastrophes in our history.
This email was sent by: Morning Consult
729 15th St. NW Washington, DC, 20005, US