Health
Essential health care industry news & intel to start your day.
January 24, 2023
Today's Top News
Worth watching today:
The Food and Drug Administration's Antimicrobial Drugs Advisory Committee

meeting

to review Cidara Therapeutics Inc.'s new drug application for its antifungal drug rezafungin for the treatment of candidemia and invasive candidiasis in adults.

Bipartisan Policy Center

event

: "Filling the Gaps in the Behavioral Health Workforce." The event will review the center's new report recommending federal policy changes to help meet the demand for behavioral health services.

Johnson & Johnson

and

Intuitive Surgical Inc.

fourth-quarter earnings conference calls.
A MESSAGE FROM MORNING CONSULT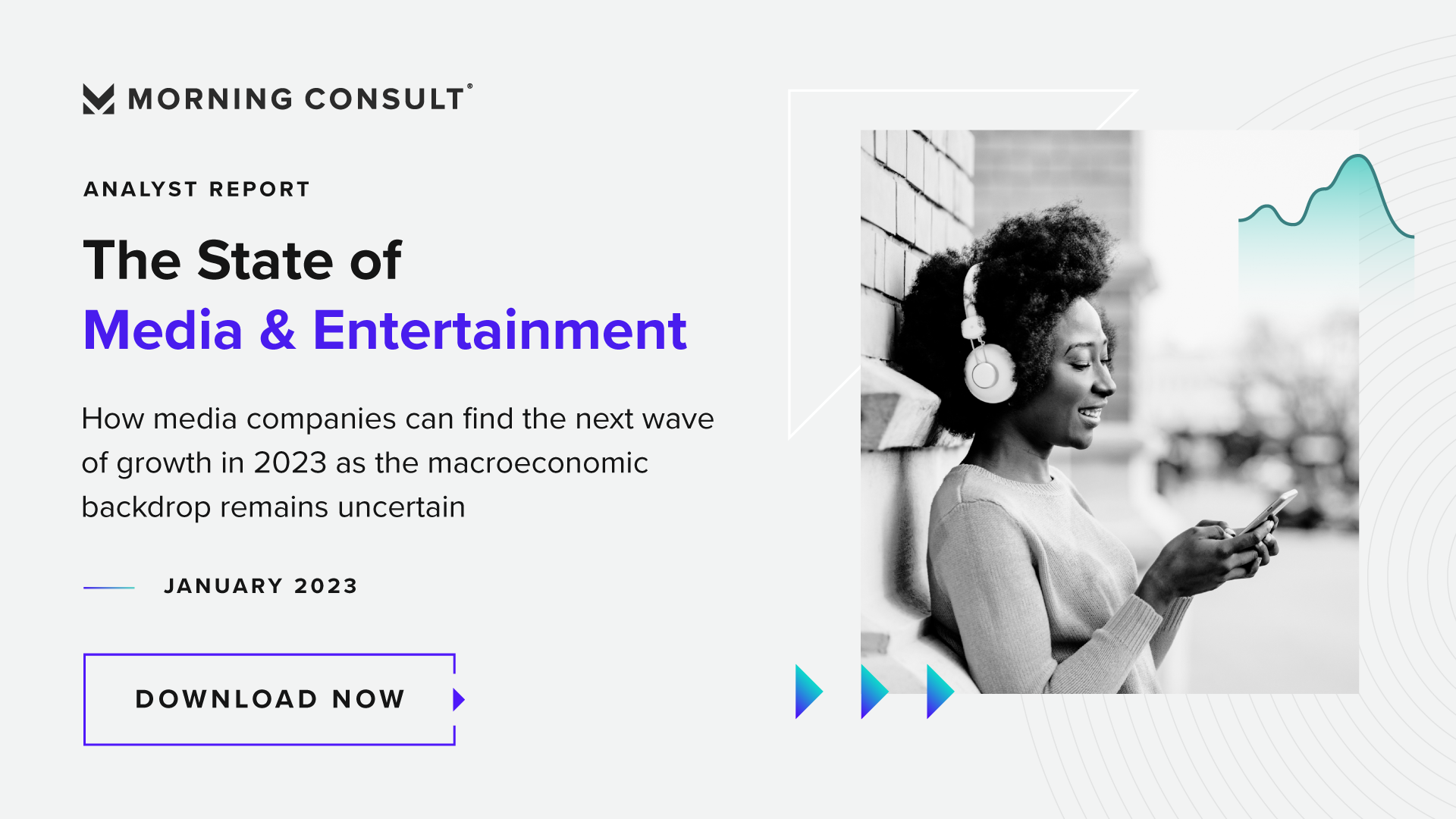 What Else You Need to Know
FDA proposes simplifying the Covid vaccine schedule, making it similar to the flu shot
Berkeley Lovelace Jr., NBC News
Food and Drug Administration advisers will meet Thursday to discuss simplifying the Covid vaccination schedule, allowing most people to get the currently available booster, regardless of how many doses they had received before that.
The FDA is proposing a move to annual COVID shots. Some experts worry it's too soon, and too simple of an approach
Erin Prater, Fortune
The virus has not yet fully settled into a pattern of seasonality and may never. COVID spikes do tend to occur in winter, along with the flu, due to factors that drive both, like cold weather and increased indoor gatherings. But COVID waves can and do occur throughout the year, as new variants arise.
PhRMA terminates lobbying contract with White House official's brother
Rachel Cohrs, Stat News
The pharmaceutical industry lobbying group PhRMA has severed its contract with a lobbyist who is the brother of a prominent Biden White House official.
Biden Toughens Abortion Rights Support, but Access Falls Short
Ian Lopez and Celine Castronuovo, Bloomberg Law
The Biden administration could more vigorously defend its authority over medication abortion as it fights a wave of state restrictions, legal observers say.
Emailing Your Doctor May Carry a Fee
Benjamin Ryan, The New York Times
More hospitals and medical practices have begun charging for doctors' responses to patient queries, depending on the level of medical advice.
Widely used test kept Black people from getting kidney transplants sooner. Now that's changing.
Nada Hassanein, USA Today
Black people are almost four times as likely to be diagnosed with renal failure as white people — but many are often diagnosed late and it takes longer to get on transplant lists.
Many women underestimate breast density as a risk factor for breast cancer, study shows
Janelle Chavez, CNN
Dense breast tissue has been associated with up to a four times higher risk of breast cancer. However, a new study suggests few women view breast density as a significant risk factor.
NY Lawmakers Poised to Advance Abortion Constitutional Amendment
Keshia Clukey, Bloomberg Law
New York lawmakers are poised to pass an amendment on Tuesday to codify reproductive rights into the state's Constitution and expand the list of protected classes, prohibiting discrimination based on gender identity and gender expression.
As States Seek to Limit Abortions, Montana Wants to Redefine What Is Medically Necessary
Katheryn Houghton, Kaiser Health News
Montana officials are looking to tighten rules around medically necessary abortions for those who use Medicaid as their health insurance. Reproductive health advocates and Democratic lawmakers have said the move is part of a broader agenda to whittle away access to the procedure.
Oregon launches abortion hotline offering free legal advice
Claire Rush, The Associated Press
Oregon is launching a new abortion hotline offering free legal advice to callers, moving to further defend abortion access after the U.S. Supreme Court overturned Roe v. Wade last summer and eliminated federal protections for the procedure.
CVS Names New Leaders for Pharmacy Services, Consumer Products
John Tozzi, Bloomberg
CVS Health Corp. will name a new head for the company's pharmacy services business and fill a new position, chief product officer for consumer businesses, according to a person familiar with the matter.
Predictive biomarkers could ease the exhaustive trial-and-error of antidepressants
Theresa Gaffney, Stat News
While medical fields like oncology have long used predictive biomarkers to develop therapies, it's a clinical approach that's been elusive in psychiatry.
Promoters of Election Lies Also Hyped a Hospital for Ukraine. That Never Happened Either.
Cassandra Jaramillo et al., ProPublica and The Dallas Morning News
True the Vote, a group that spread discredited election conspiracy theories, "abandoned" The Freedom Hospital in April 2022, according to its lawyers. Yet board member Gregg Phillips continued to seek donations for the project for months afterward.
WHO seeks $2.5 billion to battle health emergencies
Reuters
The organization is responding to what it says is an unprecedented 54 health emergencies around the world including 11 which it classifies as the highest Grade 3 level including the war in Ukraine; outbreaks of cholera and mpox in Democratic Republic of Congo and malnutrition in Somalia.
AHCA sounds alarm on nursing home staffing crisis
Mari Devereaux, Modern Healthcare
Nursing homes have 210,000 fewer workers than before the pandemic, bringing workforce levels to the lowest they have been since 1994, according to a trade group representing nursing homes.
Health system CEO turnover rose in 2022 as more executives feel the strain from burnout
Dave Muoio, Fierce Healthcare
CEO turnover among the country's leading health systems returned to pre-pandemic levels in 2022 though more of the industry's executives now say they are feeling the strain of burnout, according to a pair of new reports.
Lawmaker-backed report accuses UPMC of 'anti-competitive' monopoly, calls for policy intervention
Dave Muoio, Fierce Healthcare
UPMC is in the crosshairs of two Pennsylvania legislators following a critical report from anti-monopoly nonprofit group the American Economic Liberties Project that accused the system of rampant growth and "anti-competitive behaviors."
CVS Health taps Rush for ACO REACH collaboration
Lauren Berryman, Modern Healthcare
CVS Health has chosen Rush University System for Health to coordinate care for Medicare beneficiaries at Chicagoland MinuteClinic locations, the companies announced Monday.
Pharma, Biotech and Devices
Despite court ruling, FDA will continue with its approach to approving orphan drug exclusivity
Ed Silverman, Stat News
In an unexpected move, the Food and Drug Administration will continue to apply exclusive marketing rights for so-called orphan drugs under its existing regulations, rather than take a broader approach suggested by a federal court in a highly controversial case involving one such medicine.
Calico looking for new chief scientist after celebrated biologist David Botstein quietly retires
Jason Mast, Stat News
Are you a promising middle or late-career scientist with a desire to extend human lifespan, experience leading a large organization, and a fondness for naked mole rats? Calico, Google's aging research spinout, could maybe use your resume.
Merck KGaA shrinks U.S. research team as layoffs continue to batter industry
Max Bayer, Fierce Biotech
If you thought that biopharma layoffs would stay a cruel fad of 2022, you would, unfortunately, be mistaken. Merck KGaA is the latest company to downsize, shrinking its U.S. research wing by more than 100 employees.
Takeda pays $400M to buy into Hutchmed's colorectal cancer drug
Christopher Newman, BioPharma Dive
Takeda will pay Hutchmed $400 million upfront to license an experimental cancer drug for use outside of China, with plans to complete a submission for U.S. approval in the first half of the year.
Advocacy group accuses Novo Nordisk of violating FDA's 'fair balance' advertising rules
Nicole DeFeudis, Endpoints News
A nonprofit advocacy group has filed a complaint with the FDA accusing Novo Nordisk of lining up promotional material for its weight loss drug Wegovy that masqueraded as a CBS news segment.
Drug Distributor AmerisourceBergen to Change Name to Cencora
Ariana Perez-Castells, The Wall Street Journal
AmerisourceBergen Corp. plans to change its name to Cencora to reflect its aim to expand outside the U.S. and beyond drug distribution.
Pliant claims early success in hard-to-treat progressive lung disease
Jason Mast, Stat News
Pliant Therapeutics said Sunday that an experimental pill significantly improved lung function in patients with idiopathic pulmonary fibrosis, or IPF, a deadly lung disease with few approved treatments.
Biotech may soon be defined by the 'haves and have-nots' as investors look for less risky bets
Max Bayer, Fierce Biotech
A brutal year for biotech has private investors eyeing bets with less risk and more emphasis on single assets over drug discovery engines, but there's plenty of optimism to go around in the opening weeks of 2023.
The Tests Are Vital. But Congress Decided That Regulation Is Not.
Anna Clark, ProPublica
A number of tests used by patients to make major health care decisions have once again escaped regulation by the Food and Drug Administration, following intensive lobbying on behalf of test-makers, professional associations and academic medical centers.
Liquid-biopsy firm Grail is spending more than ever lobbying Congress
Jonathan Wosen, Stat News
Grail spent more than $1 million last quarter lobbying Congress, underscoring the urgency of the company's bid to secure Medicare coverage for its pricey blood-based cancer screening test that has been on the market for over a year but is not widely used.
Ethylene oxide regulation may disrupt device supply, AdvaMed warns White House
Nick Paul Taylor, MedTech Dive
Medical device trade association AdvaMed wrote to the White House to warn against actions that could cause the closure of ethylene oxide sterilization facilities.
Chatbots are creating thorny ethical questions about transparency in mental health care
Mohana Ravindranath, Stat News
The mental health field is increasingly looking to chatbots to relieve escalating pressure on a limited pool of licensed therapists. But they're entering uncharted ethical territory as they confront questions about how closely AI should be involved in such deeply sensitive support.
Technology could improve pregnancy care for low-income patients — if health systems can pay for it
Mohana Ravindranath, Stat News
Making maternal care more accessible could in turn prevent dangerous complications that lead to expensive emergency treatment. Already, physicians say, they've seen significant reductions in hospitalizations in piloting the technologies. But inconsistent Medicaid coverage policies that vary by state — and a reluctance from insurers to pay for these technologies — means the patients who need these services the most can't always get them.
Opinions, Editorials and Perspectives
This email was sent by: Morning Consult
729 15th St. NW Washington, DC, 20005, US