Health
Essential health care industry news & intel to start your day.
August 5, 2022
Events Calendar (All Times Local)
A MESSAGE FROM MORNING CONSULT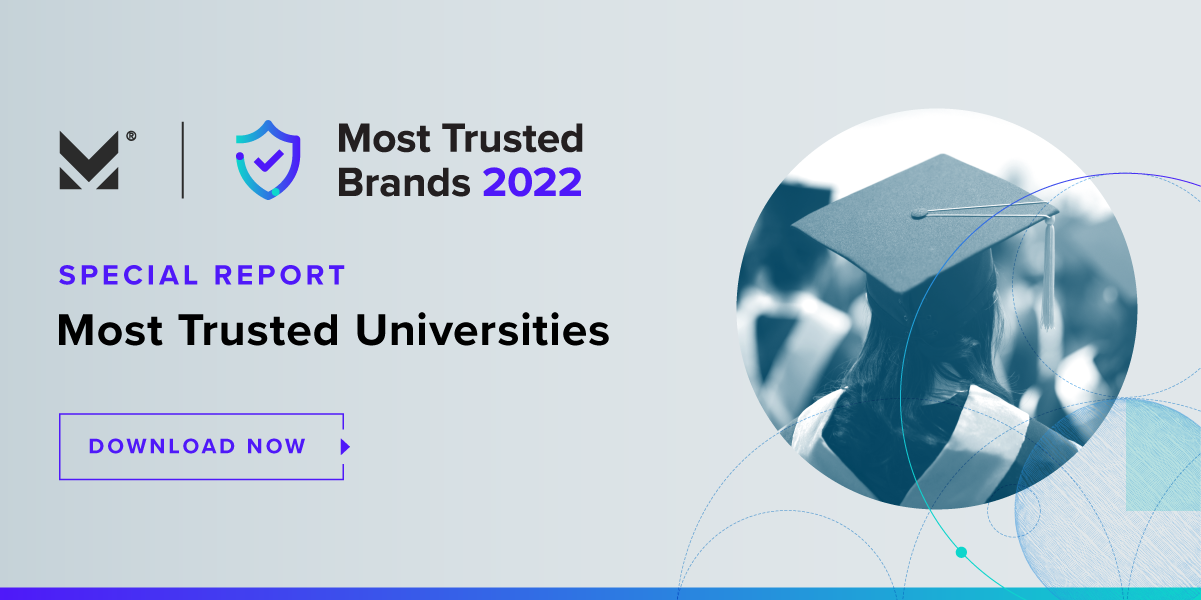 What Else You Need to Know
1 in 8 Covid Patients Experience Lingering Symptoms, Study Shows
Jason Gale, Bloomberg
One in eight people recovering from Covid-19 had lingering symptoms due to the illness at least three months later in a study that provides greater clarity on the ailments triggered by the pandemic disease.
Over 1 million courses of Paxlovid prescribed in one month for first time
Oriana Gonzalez, Axios
July marked the first month that more than 1 million courses of Pfizer's COVID antiviral Paxlovid were prescribed, according to Biden administration figures provided to Axios.
The Coronavirus Has One Strategy We Can't Vaccinate Against
Katherine J. Wu, The Atlantic
By the time a cell senses that it's been infected by a virus, it generally knows it is doomed. Soon, it will be busted up by the body's immunological patrol or detonated by the invader itself. So the moribund cell plays its trump card: It bleats out microscopic shrieks that danger is nigh.
Fauci has a stark warning for you: Get those COVID vaccines and boosters now, or you're 'going to get into trouble'
Chloe Taylor, Fortune
Anyone who hasn't had all their COVID vaccination shots could be in for a difficult time as the colder seasons approach and the virus continues to spread, America's top doctor has warned.
Blood clots, heart problems, kidney failure: COVID creates a higher risk for rare pediatric health problems, new CDC study finds
Erin Prater, Fortune
Children and teens who've had COVID are at greater risk for blood clots, heart problems, kidney failure, and type 1 diabetes, according to a new report released Thursday by U.S. health officials.
Biden still COVID positive but "feels very well," doctor says
Oriana Gonzalez and Ivana Saric, Axios
President Biden tested positive for COVID-19 again Thursday and is still experiencing "a very occasional cough" which is "improving," his physician said in a letter.
Clinton-era FDA commissioner to lead external review of key agency offices
Katherine Ellen Foley and Adam Cancryn, Politico
Jane Henney, a former commissioner of the FDA, has been tapped by the Reagan-Udall Foundation to lead a FDA-requested external review of key agency offices on human food safety and tobacco regulation, two sources with knowledge of the matter told POLITICO.
What Should Worry Most Americans About Our Monkeypox Response
Katherine J. Wu, The Atlantic
The U.S. has declared (another) public-health emergency. An expert weighs in on whether we might botch this one, too.
Democratic lawmakers introduce bill to make reproductive health care more accessible to women with disabilities
Brad Dress, The Hill
Democratic lawmakers introduced legislation on Thursday to assist Americans with disabilities seeking reproductive health services, hoping to reduce the barriers they may face after the U.S. Supreme Court overturned Roe v. Wade and the constitutional right to abortion.
'A movie set': Former supervisor at baby formula plant says flaws were hidden
Helena Bottemiller Evich, Politico
A former supervisor in a baby formula plant linked to infant deaths earlier this year — now at the center of an ongoing formula shortage — has stepped forward to describe a facility with constant roof leaks, lax food safety and recordkeeping, and a culture of fear, raising new questions about why such problems were allowed to continue and the FDA did not discover them earlier.
Man Who Threatened to Kill Fauci Is Sentenced to 3 Years in Prison
Vimal Patel, The New York Times
The man, Thomas Patrick Connally Jr., 56, had pleaded guilty in May to making threats against a federal official and also admitted to sending threatening messages to other health officials, including Francis Collins, the former director of the National Institutes of Health, according to the U.S. Attorney's Office in Maryland.
Democrats double down on abortion rights after Kansas referendum
Stephanie Akin and Mary Ellen McIntire, Roll Call
Democrats seeking to retain control of Congress are doubling down on the need for abortion rights after Kansas voters resoundingly defeated a ballot measure that would have made it easier for state lawmakers to restrict the procedure.
Some lab techs refuse to take blood from possible monkeypox patients, raising concerns about stigma and testing delays
Elizabeth Cohen and Danielle Herman, CNN
Many technicians at Labcorp and Quest Diagnostics, two of the largest commercial labs in the US, have been refusing to draw blood from patients who might have monkeypox, CNN has learned.
Heart medications can be a huge financial strain, but the reconciliation bill could help
Berkeley Lovelace Jr., NBC News
Tens of millions of Americans have heart disease, and for older adults, the strain can be particularly acute.
Polio found in sewage samples outside New York City suggests it's spreading in the community, health officials says
Spencer Kimball, CNBC
Polio has been found in wastewater samples taken from two counties outside of New York City indicating the virus is spreading in the community, according to state health officials.
Legionnaires' disease outbreak leads to one death, 11 hospitalizations in Northern California
Zach Schonfeld, The Hill
An outbreak of Legionnaires' disease in Napa County, Calif., over the past month resulted in the death of one person and the hospitalization of 11 others, health officials said.
As monkeypox strikes gay men, officials debate warnings to limit partners
Fenit Nirappil and Amrita Jayakumar, The Washington Post
As the Centers for Disease Control and Prevention weighs whether to recommend limiting sexual partners, health officials in San Francisco, Chicago, New York and other U.S. cities battling surges disproportionately sickening gay men are avoiding calls for sexual restraint, wary of further stigmatizing same-sex intimacy.
One in 5 people waiting for a transplant are Latino. There's a call for more donors.
Erika Flores et al., NBC News
August is National Minority Donor Awareness Month, and organizations are calling attention to the gap between the number of minority donors and those who need organs and tissues.
AHA asks federal court to closely scrutinize how CMS repays hospitals over 340B payment cuts
Robert King, Fierce Healthcare
Hospitals that weren't affected by cuts to the 340B drug discount program shouldn't be required to repay any of those funds now that the Supreme Court ruled such cuts were unlawful, a key industry group said. 
Fitch downgrades CHS from stable to negative after discouraging earnings report
Hailey Mensik, Healthcare Dive
For the first half of the year, the chain reported a $327 million net loss and $6.04 billion in revenue, compared to a $58 million net loss and $6.02 billion in revenue during the first half of last year.
Sutter Health's rising expenses and rough investments yield a $457M net loss for Q2 2022
Dave Muoio, Fierce Healthcare
The Sacramento-based nonprofit health system brought in $3.49 billion in total operating revenues from the quarter, down slightly from the prior year's $3.51 billion.
Hospitals have low level of accountability for connected device breaches
Rebecca Pifer, Healthcare Dive
Hospitals are not taking basic security actions and have low levels of accountability regarding cyberattacks, ransomware and data theft stemming from breached medical devices, new research suggests.
Louisiana Abortion Providers Seek to Halt Newly Revived Bans
Mary Anne Pazanowski, Bloomberg Law
An abortion provider in Louisiana Thursday asked the state's top court to reinstate a trial court decision blocking enforcement of laws prohibiting almost all abortions in the state.
Pharma, Biotech and Devices
Democrats' drug pricing bill could lead to higher launch prices
Caitlin Owens, Axios
Democrats' party-line drug pricing legislation will likely cause manufacturers to raise the launch prices of new drugs, the Congressional Budget Office projected yesterday.
Eli Lilly cuts annual profit view as lower insulin prices hit Q2 sales
Reuters
Eli Lilly and Co (LLY.N) on Thursday cut its full-year profit forecast for the second time as lower insulin prices and competition for the company's cancer drug bruised its second-quarter earnings.
Tennessee sues Walgreens pharmacy chain over opioid distribution
Steve Gorman, Reuters
The state of Tennessee sued Walgreens on Wednesday, accusing the retail pharmacy giant of fueling the state's opioid epidemic by willfully flooding the market with an oversupply of prescription narcotics in violation of consumer protection and public nuisance laws.
State 'Personhood' Laws Threaten Embryonic Stem Cell Research
Jeannie Baumann, Bloomberg Law
Biomedical scientists using embryonic stem cells or fetal tissue could find their studies at risk in conservative states aiming to redefine personhood after the US Supreme Court's rollback of abortion rights.
New research digs into the genetic drivers of heart failure, with an eye to precision treatments
Elizabeth Cooney, Stat News
When coronary arteries are blocked, starving the heart of blood, there are good medications and treatments to deploy, from statins to stents. Not so for heart failure, the leading factor involved in heart disease, the top cause of death worldwide.
U.S. FDA declines to approve expanded use of Acadia's antipsychotic drug
Reuters
The U.S. Food and Drug Administration declined to approve expanded use of Acadia Pharmaceuticals Inc's (ACAD.O) antipsychotic drug for treating psychosis related to Alzheimer's disease, the company said on Thursday.
Opinions, Editorials and Perspectives
The outsized effect of 'modest' price controls on pharmaceutical innovation
Standish Fleming, Stat News
Drug price controls in the U.S. Senate are being met with dire warnings that such an approach will stifle innovation, shut off the pipeline of new medicines, and cost lives down the road. Is innovation so fragile that a modest reduction in profits of global giants could seriously impact the supply of new drugs?
How the CMS Innovation Center's Payment and Delivery Reform Models Seek to Address the Drivers of Health
Celli Horstman et al., The Commonwealth Fund
Social, economic, and location-based drivers of health (DOH) have an outsize impact on health — especially for Medicare and Medicaid beneficiaries, who are more likely to be elderly, have low income, or have complex medical needs. The Center for Medicare and Medicaid Innovation (CMMI) addresses DOH in many of their health care payment and care delivery models, but lessons from them have not been synthesized.
This email was sent by: Morning Consult
729 15th St. NW Washington, DC, 20005, US