Health
Essential health care industry news & intel to start your day.
November 23, 2022
Morning Consult Health will be off for the rest of the week for the Thanksgiving holiday. The newsletter will resume on Monday.
A MESSAGE FROM MORNING CONSULT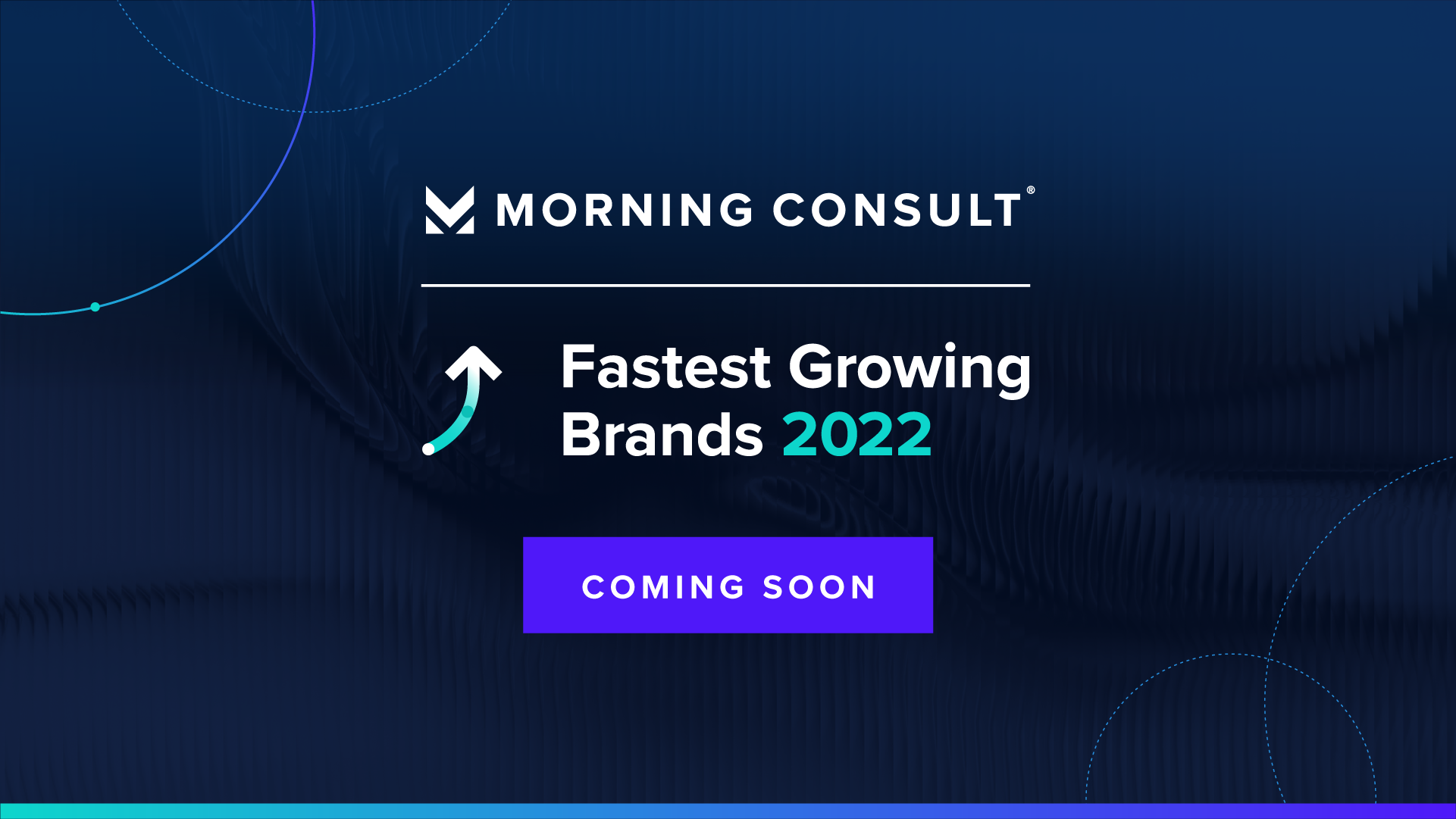 What Else You Need to Know
In his final White House COVID briefing, Fauci voices hope for less deadly COVID wave this winter
Alexander Tin, CBS News
In his final briefing as President Joe Biden's chief medical adviser, Dr. Anthony Fauci suggested Tuesday that immunity from vaccination and prior infection could provide enough protection to Americans to result in a less deadly wave of COVID-19 this winter, despite a growing array of new variants. 
White House's Jha: Social media platform owners should consider role in COVID misinformation
Reuters
Owners of social media platforms should consider their personal responsibility regarding health disinformation, and the public should choose reputable sources to trust, White House COVID-19 response coordinator Ashish Jha said on Tuesday.
Gavi rejects Novavax's claim on COVID vaccine deal breach
Reuters
Global vaccine alliance Gavi on Tuesday rejected Novavax's claim that the group had breached an advance purchase agreement to procure 350 million doses of the company's COVID-19 vaccine.
Trickle of Covid Relief Funds Helps Fill Gaps in Rural Kids' Mental Health Services
Christina Saint Louis, Kaiser Health News
Only a sliver of the funding given to state, local, and tribal governments through the American Rescue Plan Act has been steered to mental health nationwide, but mental health advocates and clinicians hope the money it provides will help address gaps in care for children.
Inside the Mind of an Anti-Paxxer
Rachel Gutman-Wei, The Atlantic
Paxlovid can be a lifesaving treatment for COVID. Why do so many patients turn it down?
China widens COVID curbs, Apple factory unrest adds to economy worries
Bernard Orr, Reuters
Chinese cities imposed more curbs on Wednesday to rein in rising coronavirus cases, adding to investor worries about the economy as fresh unrest at the world's largest iPhone plant highlighted the social and industrial toll of China's strict COVID-19 measures.
Experts are concerned Thanksgiving gatherings could accelerate a 'tripledemic'
Rob Stein, NPR News
No one thinks this year will be anything like the last two dark pandemic winters, at least when it comes to COVID-19. But the country is now dealing with a different kind of threat — an unpredictable confluence of old and new respiratory pathogens.
U.K. analysis shows one dose of monkeypox vaccine yields strong protection
Andrew Joseph, Stat News
An analysis released Tuesday by U.K. health officials indicates that even one dose of the monkeypox vaccine provides strong protection against the virus.
WHO to rename monkeypox as 'MPOX'
Adam Cancryn, Politico
The World Health Organization is planning to rename monkeypox, designating it as "MPOX" in an effort to destigmatize the virus that gained a foothold in the U.S. earlier this year, three people with knowledge of the matter told POLITICO.
Jury clears Sterigenics in second trial
Katherine Davis, Crain's Chicago Business
A Cook County jury ruled in favor of Sterigenics, concluding that the Oak Brook-based medical-sterilization company should not take any responsibility for cancer in a woman who lived near the company's plant in suburban Willowbrook.
One-third of U.S. labs have stopped using race-based equations to diagnose kidney disease
Brittany Trang, Stat News
For decades, health care providers have diagnosed kidney disease with blood tests that use an equation for estimating glomerular filtration rate, or eGFR — a number that acts a proxy for how much blood the kidneys clean every minute. Until recently, the eGFR equation has included a coefficient for race to "correct" for different levels of creatinine (a waste product released from muscles) in African Americans.
The growing menopause-at-work market
Tina Reed, Axios
Menopause — a condition that's little discussed and poorly understood — is gaining more attention from employers rethinking the health benefits they offer women.
Doctors who want to defy abortion laws say it's too risky
Selena Simmons-Duffin, NPR News
In states with abortion bans, doctors may hesitate to provide abortion care in a medical emergency. Some ethicists argue doctors should practice civil disobedience and put patients' lives first.
The next abortion fight could be over wastewater regulation
Alice Miranda Ollstein, Politico
Abortion opponents and their allies in elected office are seizing on an unusual strategy after suffering a wave of election defeats — using environmental laws to try to block the distribution of abortion pills.
Men are using condoms less, even as syphilis and other STDs surge
Fenit Nirappil, The Washington Post
Public health authorities are confronting a rise in sexually transmitted infections in a world where condom use has steadily declined — and, with it, one of the most effective ways of curbing the spread of disease.
Urgent care told him he had the flu. It was really meningitis –​​​​​​​ and a jury awarded him $27M.
Michaela Ramm, Des Moines Register
A Des Moines man has been awarded $27 million in damages after a local urgent care clinic failed to diagnose him with a serious meningitis infection that ultimately resulted in permanent brain damage.
'Mass incarceration is one of the greatest health challenges of our time': MacArthur 'genius' Emily Wang on building solutions
Ambar Castillo, Stat News
The U.S. has two separate health care systems: one for people who aren't incarcerated, and one for people behind bars. Since 2006, physician and researcher Emily Wang has been working to integrate the two.
Elizabeth Holmes Judge Proposes Texas Prison Camp, Family Visits
Joel Rosenblatt, Bloomberg
Theranos Inc. founder Elizabeth Holmes will wake up at 6 am, will have her choice of three subdued colors of clothing, and will be well above the average age of her fellow inmates if she ends up serving her 11 1/4-year prison sentence at a minimum-security women's facility outside Houston as recommended by her judge.
Pharma, Biotech and Devices
Philips respirator recall reaches 260 reported deaths, FDA says
Elise Reuter, MedTech Dive
Since April 2021, the agency has received 260 reports of deaths amid more than 90,000 medical device reports "reportedly associated" with the breakdown of soundproofing foam in the recalled devices.
Masimo's pulse oximeter is accurate for both Black and white patients, study finds
Andrea Park, Fierce Biotech
Eliminating racial bias in pulse oximetry has been top of mind lately for many devicemakers and healthcare providers, as well as the FDA, which convened an advisory committee meeting earlier this month to discuss the issue and brainstorm solutions.
Teleflex plans layoffs amid restructuring plan costing up to $40M
Andrea Park, Fierce Biotech
According to a Monday filing (PDF) with the U.S. Securities and Exchange Commission, the device maker kicked off its restructuring efforts on Nov. 15, with an eye toward canceling out the "increasing cost and inflationary pressures in the healthcare industry."
Opinions, Editorials and Perspectives
Deans: Dump that USNWR 'best medical school' survey
Holly J. Humphrey and Dana Levinson, Stat News
Yale and Harvard Law Schools recently announced they would no longer participate in U.S. News & World Report's flawed ranking system, followed closely by additional schools. The nation's medical schools need to follow their lead.
This email was sent by: Morning Consult
729 15th St. NW Washington, DC, 20005, US