Health
Essential health care industry news & intel to start your day.
June 23, 2022
As a valued Morning Consult subscriber, your feedback is critical to Morning Consult's product development. We'd like to ask five short questions about your experience with Morning Consult's news and analysis: Take the survey now.
Events Calendar (All Times Local)
PRESENTED BY BETTER MEDICARE ALLIANCE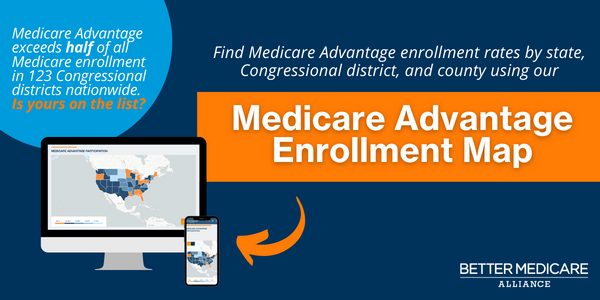 What Else You Need to Know
House report critiques Trump administration's COVID response
Adriel Bettelheim, Axios
Top Trump administration officials ignored warnings and embraced a "herd immunity via mass infection" approach to containing COVID-19 to justify not taking meaningful action to curb the virus in the fall and winter of 2020-2021, a House oversight panel report concluded Tuesday.
Moderna's Omicron Shot Yields Antibodies Against New Variants
Robert Langreth, Bloomberg
Moderna Inc.'s omicron-targeting vaccine triggered the production of antibodies against the strain's newest variants, though the immune response was less robust than seen with the original version that emerged late last year.
Omicron-specific COVID vaccines on the horizon, Pfizer chief says
Susan Heavey, Reuters
COVID-19 vaccines that specifically target the Omicron and other variants are under development, Pfizer Inc's chief executive said on Wednesday, adding that the company will be able to quickly adapt shots as the novel coronavirus mutates.
New coronavirus subvariants escape antibodies from vaccination and prior Omicron infection, studies suggest
Jacqueline Howard, CNN
Omicron subvariants BA.4 and BA.5 appear to escape antibody responses among both people who had previous Covid-19 infection and those who have been fully vaccinated and boosted, according to new data from researchers at Beth Israel Deaconess Medical Center, of Harvard Medical School.
Moderna's Covid-19 Vaccine for Kids 6 to 17 Years Faces CDC Review
Liz Essley Whyte, The Wall Street Journal
Advisers to the Centers for Disease Control and Prevention are set to decide whether to recommend Moderna Inc.'s Covid-19 vaccine for children ages 6 to 17 years.
U.S. delivers 2.7 mln COVID vaccine doses for kids under five to administration sites
Mrinalika Roy, Reuters
The United States has delivered about 2.7 million doses of COVID vaccines for children below five years to administration centers while another one million shots will reach the sites soon, the Department of Health and Human Services said on Wednesday.
FDA Investigating Report of Baby's Death After Consuming Abbott Baby Formula
Peter Loftus and Jesse Newman, The Wall Street Journal
The Food and Drug Administration is investigating a new report of another child's death after consuming Abbott Laboratories ' baby formula, the agency said Wednesday.
Baby formula marketing practices are still too aggressive
Melissa Chan, The Fuller Project
In wealthy countries, robust public health campaigns together with tighter scrutiny on corporate advertising mean mothers face better chances at making informed decisions about when to use milk formula.
Inequities in healthcare cost nearly $320B annually, new research shows
Hailey Mensik, Healthcare Dive
Socioeconomic, racial and gender inequities in healthcare account for nearly $320 billion in annual spending, and could account for $1 trillion or more by 2040, according to an analysis out Wednesday from Deloitte.
Democrats Renew Bid to End Hyde Amendment Ban on Abortion Funds
Alex Ruoff, Bloomberg Law
House Democrats will again push to end long-standing prohibitions on federal spending for abortion services as part of their fiscal 2023 funding bills.
Psychosis, Addiction, Chronic Vomiting: As Weed Becomes More Potent, Teens Are Getting Sick
Christina Caron, The New York Times
With THC levels close to 100 percent, today's cannabis products are making some teenagers highly dependent and dangerously ill.
Death of Man Who Received a Pig-Heart Transplant Remains a Mystery
Amy Dockser Marcus, The Wall Street Journal
Researchers haven't reached a full explanation for his death but say after his months of survival, it makes sense to consider clinical trials.
CMS to Congress: 'Time is of the essence' on extending boosted ACA subsidies
Robert King, Fierce Healthcare
Affordable Care Act officials need to start letting consumers know that enhanced subsidies will be in place for next year, the head of the Centers for Medicare and Medicaid Services said.
PBM reform bill that boosts FTC powers inches closer to passage in Senate
Robert King, Fierce Healthcare
Legislation aimed at curbing several pharmacy benefit manager practices such as spread pricing cleared a key obstacle to passage in the Senate.
Trump's Legacy Looms Large as Colorado Aims to Close the Hispanic Insurance Gap
Rae Ellen Bichell and Markian Hawryluk, Kaiser Health News
Nationally and in Colorado, the share of people without health insurance has long been significantly higher among Hispanics than among non-Hispanic white, Black, or Asian residents.
Walmart expands health services to address racial inequality
Anne D'Innocenzio, The Associated Press
Walmart is expanding health care coverage for employees who want to enlist the services of a doula, a person trained to assist women during pregnancies, to address racial inequities in maternal care.
Nursing home owner whose residents suffered in Ida arrested
Kevin McGill, The Associated Press
The owner of seven Louisiana nursing homes whose residents suffered in squalid conditions after being evacuated to a warehouse as Hurricane Ida approached last year was arrested on Wednesday, Louisiana Attorney General Jeff Landry announced.
Pharma, Biotech and Devices
House Moves to End Hurdle for Prescribing Addiction Medication
Alex Ruoff, Bloomberg Law
Advocates for expanding the use of anti-addiction medications got a major win Wednesday as the House passed legislation to ease doctors' ability to prescribe such medicines.
Schumer will put legislation to cut insulin costs on Senate floor 'very soon'
Kanishka Singh, Reuters
U.S. Senate Majority Leader Chuck Schumer on Wednesday said he will put bipartisan legislation on lowering insulin costs to a vote on the Senate floor "very soon."
Meningococcal Outbreak Prompts CDC to Urge Some Men, College Students to Get Vaccinated
Dominique Mosbergen, The Wall Street Journal
An outbreak of meningococcal disease in Florida prompted health authorities to urge men who have sex with men, as well as some college students, to get vaccinated against the disease.
CDC panel recommends US seniors get souped-up flu vaccines
Mike Stobbe, The Associated Press
Americans 65 and older should get newer, souped-up flu vaccines because regular shots don't provide them enough protection, a federal advisory panel said Wednesday.
Novartis wins U.S. approval for targeted cancer drug combination
Ludwig Burger, Reuters
A targeted oral drug combination by Novartis won U.S. approval for use in a wide range of advanced solid tumors that are driven by a certain genetic contributor, widening the use of a novel treatment approach that is known as tumor agnostic.
Americans With ALS Look to Canada for Promising Drug the U.S. Hasn't Approved
Amy Dockser Marcus, The Wall Street Journal
Canada approved Amylyx Pharmaceuticals Inc.'s new drug for amyotrophic lateral sclerosis last week. Now some U.S. patients with the fatal neurodegenerative disorder—also known as Lou Gehrig's disease—are considering a trip north to get the medication, Albrioza.
With cryptocurrency and NFTs, 'decentralized science' seeks to upend drug industry financing
Allison DeAngelis, Stat News
There are now dozens of groups in operation, and earlier this month, one of them attracted a top biotech VC as a lead investor — a significant milestone that DeSci proponents say will help the field be taken seriously.
A Message From Better Medicare Alliance:
In communities across the country, more seniors are making an active choice for the quality, affordable, coordinated coverage found in Medicare Advantage. In fact, Medicare Advantage exceeds half of all Medicare enrollment in more than 120 Congressional districts nationwide. Better Medicare Alliance's interactive Medicare Advantage Enrollment Map lets you pinpoint MA enrollment rates by state, Congressional district, and even by county. Check it out for yourself here.
Opinions, Editorials and Perspectives
This email was sent by: Morning Consult
729 15th St. NW Washington, DC, 20005, US