Health
Essential health care industry news & intel to start your day.
September 22, 2022
Today's Top News
Worth watching today (all times local): 
PRESENTED BY THE PARTNERSHIP FOR QUALITY HOME HEALTHCARE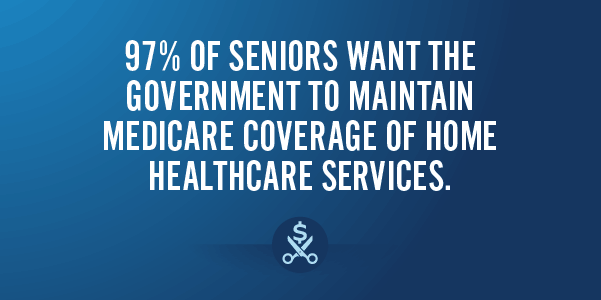 What Else You Need to Know
Scientists were worried about a particular variant this fall. They didn't expect its offspring  
Erin Prater, Fortune 
Omicron spawn BA.2.75, dubbed "Centaurus," seemed like the COVID variant to watch this summer—one with the potential to wreak unprecedented havoc later in the year.
Talk of Covid's End Sparks Fight Over Funding, Emergency Powers
Alex Ruoff and Ian Lopez, Bloomberg Law 
The latest phase of the Covid pandemic is shaping up to be the hardest for the Biden administration as the White House faces uphill battles getting new funds and public interest for its booster campaign.
Covid Still Kills, but the Demographics of Its Victims Are Shifting 
Phillip Reese, Kaiser Health News 
As California settles into a third year of pandemic, covid-19 continues to pose a serious threat of death. But the number of people dying — and the demographics of those falling victim — has shifted notably from the first two years.
Moderna exec: 'eager' to collaborate with China on supplying COVID vaccines 
Reuters 
Moderna Inc (MRNA.O) Chief Medical Officer Paul Burton said on Wednesday the company is "eager" to collaborate with China on supplying its mRNA-based COVID-19 vaccines to the country.
Federal judge strikes down Biden administration's Head Start vaccine, mask mandate 
Joseph Choi, The Hill 
A federal judge in Louisiana on Wednesday struck down a mandate from the Biden administration that required staffers at Head Start child care facilities to be vaccinated and to wear masks.
Senate bill aims to narrow mental health workforce shortage
Robert King, Fierce Healthcare 
The discussion draft (PDF), released Thursday by the Senate Finance Committee, is part of a larger effort by the panel to reform mental health. The legislation would also boost bonus payments for mental health providers that offer care to underserved communities. 
WHO: World "off track" in goal to reduce deaths from chronic diseases
Han Chen, Axios 
The World Health Organization warned in a report Wednesday that most countries are "far off track" in their efforts to reduce premature deaths from noncommunicable diseases (NCDs), such as cancer, diabetes and cardiovascular diseases.
With overdoses rising, a push for syringe service programs 
Sandhya Raman, Roll Call 
Experts say the spike in overdoses and diseases related to sharing needles means it's time to revoke a longtime ban restricting federal funds for syringe exchanges. But lawmakers in both parties remain resistant to allowing taxpayer dollars to go toward clean needles and syringes for drug use.
What happens when you don't get enough sleep? Blood samples show heart risks. 
Linda Carroll, NBC News
Cutting sleep short on a regular basis may harm immune stem cells, potentially increasing the risk of inflammatory disorders and heart disease, a small new study suggests.
Why mosquitoes were the vaccinators in a new malaria vaccine trial
Max Barnhart, NPR News 
"We use the mosquitoes like they're 1,000 small flying syringes," explains University of Washington, Seattle physician and scientist Dr. Sean Murphy, lead author on a paper in Science Translational Medicine released on August 24 detailing the vaccine trials.
The Fatal Error of an Ancient, HIV-Like Virus 
Katherine J. Wu, The Atlantic 
Many, many millions of years ago, an HIV-like virus wriggled its way into the genome of a floofy, bulgy-eyed lemur, and got permanently stuck.
Monkeypox has worsened stigma of skin conditions like eczema, psoriasis 
Amanda Morris, The Washington Post 
A cashier with psoriasis received daily complaints from customers at work. A traveler with eczema was escorted off a flight and questioned by airline employees. A commuter with small, benign tumors on her body was unknowingly filmed and scrutinized on social media. All of them were singled out because people mistakenly believed they had monkeypox.
To contain monkeypox, colleges must step up outreach to LGBTQ+ students, experts say
Nadra Nittle, The 19th 
Multiple colleges and universities have reported monkeypox cases, but the resources they have to fight the virus aren't equal.
Wisconsin's governor eyes statewide vote on 'criminal' abortion ban 
Zach Schonfeld, The Hill 
Wisconsin Gov. Tony Evers (D) on Wednesday called a special session of the state legislature for October in an effort to enable voters to repeal the state's 1849 abortion ban through a referendum.
Abortion looms over 2022 state ballots
Oriana Gonzalez and Victoria Knight, Axios
Five forthcoming state ballot initiatives on abortion rights could add fissures to the fractured post-Roe landscape and the evolving patchwork of reproductive health policies.
Death Is Anything but a Dying Business as Private Equity Cashes In 
Markian Hawryluk, Kaiser Health News 
Private equity firms are investing in health care from cradle to grave, and in that latter category quite literally. A small but growing percentage of the funeral home industry — and the broader death care market — is being gobbled up by private equity-backed firms attracted by high profit margins, predictable income, and the eventual deaths of tens of millions of baby boomers.
Patients Suffered at For-Profit Nursing Homes Early in Pandemic, Congress Says 
Lauren Coleman-Lochner, Bloomberg 
The report by the House of Representatives' Select Subcommittee on the Coronavirus Crisis examined five for-profit chains operating about 850 homes with 80,000 residents during the early months of the pandemic, drawing on complaints filed against the companies. About 70% of nursing homes in the US are run by for-profit operators. 
Galvanized by Dobbs, more doctors are distributing abortion pills by mail 
Ruth Reader, Politico
Doctors at online and brick and mortar primary care companies are slowly starting to prescribe medication abortion pills via telemedicine in states where it's still legal following the Supreme Court's Dobbs decision ending the constitutional right to the procedure.
Rural hospitals face funding cliff
Arielle Dreher, Axios 
Rural hospitals that weathered the pandemic are facing a funding cliff, in danger of losing some $600 million in Medicare funding at the end of this month unless Congress intervenes.
HHS Publishes National Strategy to Support Family Caregivers
Bloomberg Law 
The US Department of Health and Human Services has released the 2022 National Strategy to Support Family Caregivers through the Administration for Community Living, according to a Wednesday news release.
Envision Healthcare teeters on the brink of bankruptcy 
Bob Herman, Stat News
Envision Healthcare, the large chain of outpatient surgery centers and physician staffing services for hospitals, is on the cusp of bankruptcy and likely will run out of cash by the end of next year.
Pharma, Biotech and Devices
Adderall shortage in US spreads to two more drug suppliers, impacting consumer demand
Natalie Neysa Alund, USA Today
A growing U.S. shortage of Adderall, a prescription drug taken to treat attention deficit hyperactivity disorder, has spread to two more makers of the drug.
FDA warns of cybersecurity risk with certain Medtronic insulin pumps 
Reuters 
The U.S. Food and Drug Administration on Tuesday warned that certain types of insulin pump systems manufactured by Medtronic (MDT.N) were vulnerable to cyberattacks and that hackers could potentially hamper insulin delivery by accessing the device.
Novartis to take U.S. drug patent case to Supreme Court 
Reuters 
Novartis AG (NOVN.S) plans to ask the U.S. Supreme court to uphold the validity of a patent it holds on the dosing regimen for multiple sclerosis drug Gilenya after suffering a setback in a federal appeals court ruling, the Swiss drugmaker said on Wednesday.
Biogen says ALS drug shows clinical benefit in new data analysis 
Mrinalika Roy, Reuters 
Longer-term use and early initiation of Biogen Inc's (BIIB.O) experimental treatment for an inherited form of amyotrophic lateral sclerosis (ALS) was effective in slowing disease progression, according to a new analysis by the company published on Wednesday.
Medical device, drugmakers assess operations after Hurricane Fiona 
Lauren Berryman and Kara Hartnett, Modern Healthcare 
As Hurricane Fiona reached Puerto Rico late Sunday night, flooding the archipelago and tipping its battered energy grid into a blackout, healthcare industry leaders and government agencies were bracing for impact. 
'Poison Pill' Threats Blamed for Medical Innovation Bill Delay
Alex Ruoff and Jeannie Baumann, Bloomberg Law 
Partisan bickering is holding up a biomedical innovation bill in the House, the legislation's main Democratic sponsor said.
A Message From the Partnership for Quality Home Healthcare:
Older Americans and Medicare beneficiaries overwhelmingly prefer home healthcare, but proposed Medicare cuts will threaten their access to care. The proposed cuts will also cause overall costs of care to go up due to increased hospital readmission rates, unnecessary hospitalizations, and increased use of nursing home stays. Congress must act quickly to prevent these disastrous cuts from going into effect by passing the Preserving Access to Home Health Act. Learn more at PQHH.org/cuts.
Genetic Tests Create Treatment Opportunities and Confusion for Breast Cancer Patients
Michelle Andrews, Kaiser Health News 
The past decade has witnessed a rapid expansion of genetic tests, including new instruments to inform patients who have been diagnosed with breast cancer about the risk of recurrence and to guide their treatment.
After early wins, CRISPR gene editing is about to get a lot harder
Jason Mast, Stat News
The short history of CRISPR gene editing in humans has, with rare exception, been a history of triumphant progress: A patient apparently cured of sickle cell in 2019, six patients with toxic DNA knocked out of their livers last year, another six patients with a different strand of toxic liver DNA knocked out last week. 
Researchers show they can quickly turn CAR-T cells on and off 
Jonathan Wosen, Stat News
Researchers reported Wednesday that they could quickly and reliably turn CAR-T cells on and off in cancer patients, giving scientists an unprecedented level of control over this potent — but at times dangerous — oncology therapy.
Opinions, Editorials and Perspectives
CDC Oversells the 'Bivalent' Covid Shot 
Paul A. Offit, The Wall Street Journal
The Centers for Disease Control and Prevention recommends that everyone over 12 receive a "bivalent" Covid-19 vaccine as a booster dose. But only a select group are likely to benefit, and the evidence to date doesn't support the view that a bivalent vaccine containing omicron or its subvariants is better than the monovalent vaccine. The CDC risks eroding the public's trust by overselling the new shot.
This email was sent by: Morning Consult
729 15th St. NW Washington, DC, 20005, US