Health
Essential health care industry news & intel to start your day.
January 26, 2023
A MESSAGE FROM MORNING CONSULT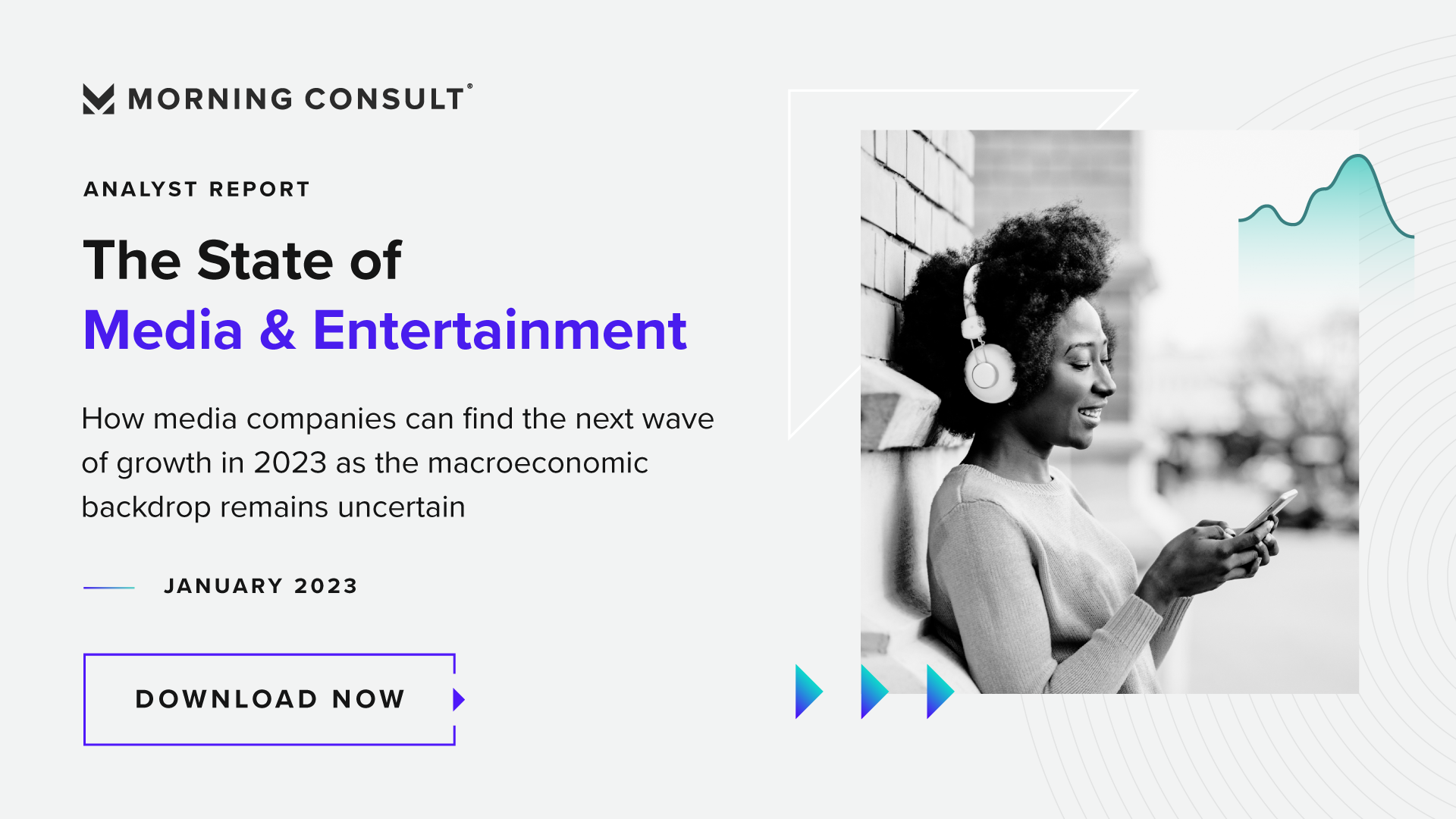 What Else You Need to Know
Broad focus planned for revamped COVID panel under GOP majority
Lauren Clason, Roll Call
The new chair of the House Select Subcommittee on the Coronavirus Pandemic is planning a wide focus on future pandemic preparedness and the impacts of the pandemic on the economy, education and the national supply chain.
Roche launches new test to detect fast spreading Omicron sub-variant
Reuters
Roche has launched a new PCR test to detect a fast-spreading sub-variant of the Omicron variant of Coronavirus, the Swiss drugmaker said on Thursday. The new test specifically targets the XBB.1.5 Omicron variant and will help researchers closely track the virus's lineage and provide insights into the epidemiology and impact it has on public health, the company added.
Florida Gov. DeSantis Falsely Claims Bivalent Booster Boosts Chances of Covid Infection
Yacob Reyes, PolitiFact
Experts say the Florida governor's conclusion could not be drawn from the study he cited, adding that the research focused on health care workers, who are likelier to be exposed to covid and more likely to be vaccinated. Those findings should not be applied to the general public.
Murphy administration bought eight new SUVs — at a cost of $521K — with federal Covid funds
Matt Friedman and Daniel Han, Politico
The state of New Jersey used more than half a million dollars in federal Covid relief funds to purchase eight new SUVs to transport the governor, lieutenant governor and other top administration officials.
COVID-19 caused surge in heart disease deaths in first year of pandemic: report
Frank Diamond, Fierce Healthcare
In 2020, COVID-19 led to the largest single-year increase in the number of individuals dying from cardiovascular disease since 2015 and exceeded the previous record set in 2003, according to a report by the American Heart Association published today in Circulation.
Could getting Covid raise cholesterol?
Erika Edwards, NBC News
Covid may increase the risk for high cholesterol for up to a year after infection, two recent studies suggest, prompting some doctors to take a closer look at the apparent trend.
House Dems introduce bill to allow federal funding to cover abortion
Oriana Gonzalez, Axios
House Democrats today are set to introduce a largely symbolic bill that would lift longstanding government restrictions on the use of federal funds to cover abortions.
Pair of lawsuits kick off state-federal battle over abortion pills
Alice Miranda Ollstein and Lauren Gardner, Politico
The challenges — targeting laws in North Carolina and West Virginia that block patients from receiving abortion pills by mail or from retail pharmacies or ban the use of the pills entirely — will likely have national implications, as more than a dozen states have imposed laws limiting how, when and where patients can obtain abortion pills.
U.S. FDA joins global regulators probing tainted overseas cough syrup
Patrick Wingrove, Reuters
The U.S. Food and Drug Administration said on Wednesday it is working with the World Health Organization and foreign regulatory authorities to support an investigation into the source of contaminated cough syrups that have killed more than 300 children in Africa and Asia.
Wait, Is This Winter Going … Okay?
Katherine J. Wu, The Atlantic
Only by the basement standards of the 2020s.
A new way to look at health data
Tina Reed, Axios
A new dashboard aims to make it easier to look up breast cancer deaths, insurance coverage disparities, COVID vulnerabilities and other health data by congressional district.
Autism rates have tripled. Is it now more common or are we just better at diagnosis?
Aria Bendix, NBC News
Autism rates tripled among children in the New York and New Jersey metropolitan area from 2000 to 2016, according to a study published Thursday in the journal Pediatrics.
New synthetic opioid complicates public health response to overdoses
Sabrina Moreno, Axios
A synthetic opioid up to 40 times more powerful than fentanyl is scrambling the public health response to the addiction crisis in a growing number of U.S. cities.
SIDS More Likely if Siblings Died of the Condition, Study Says
Madison Muller, Bloomberg
Babies whose siblings died from sudden infant death syndrome, or SIDS, had a fourfold increase in their risk of succumbing to the puzzling condition compared to the general population, according to a new study.
Please Don't Call My Cervix Incompetent
Rachel E. Gross, The Atlantic
If you haven't been pregnant, you'd be forgiven for thinking the language of pregnancy is all baby bumps, bundles of joy, and comparisons to variously sized fruits. But in the doctor's office, it's a different story. The medical lexicon for moms-to-be can be downright harsh.
Staffing woes set to weigh on hospital operator's profits
Khushi Mandowara and Leroy Leo, Reuters
Hospital operators in the U.S. are likely to see a dip in fourth-quarter profits as an ongoing staffing crunch limits their ability to take advantage of an early onset of the flu season and boost admissions.
Hospitals Face Strain as Respiratory 'Tripledemic' Wanes
Steven Ross Johnson, U.S. News & World Report
While the threat of a "tripledemic" may be waning – a term used to describe the concurrent spread of COVID-19, flu and respiratory syncytial virus, known as RSV – resource strains have forced at least some hospitals to take recent measures reminiscent of those seen during severe surges of the coronavirus pandemic.
More states propose nurse staffing, ratio laws
Hailey Mensik, Healthcare Dive
More state lawmakers are considering bills around nurse staffing this year after shortages and other workforce challenges have hampered hospitals throughout the COVID-19 pandemic.
Pharma, Biotech and Devices
Kroger is latest retailer looking to disrupt clinical trials
Caroline Hudson, Modern Healthcare
Its healthcare division, Kroger Health, is recruiting participants for the Persephone Biosciences-sponsored Argonaut clinical study, which identifies biomarkers indicating colorectal cancer and other types of solid tumors to help guide treatment options.
Lilly turns to nonprofit, not the FDA, to resolve dispute with Novartis over a prescription drug ad
Ed Silverman, Stat News
In a rare move, the Better Business Bureau National Programs settled a dispute between two big drug companies over a prescription drug ad, suggesting the nonprofit may take a larger role in resolving complaints that might normally be handled by the U.S. Food and Drug Administration.
Veteran biotech leader George Scangos to step down as Vir CEO
Ben Fidler, BioPharma Dive
George Scangos, leader of infectious disease drugmaker Vir Biotechnology and one of the industry's more high-profile chief executives, is retiring in April, the company said Wednesday.
Novartis is fined by Belgian regulators for anticompetitive practices over an eye treatment
Ed Silverman, Stat News
Belgian antitrust regulators fined Novartis nearly $2.8 million for making misleading statements about a treatment for a serious eye disease, the latest instance in which the company was cited by a government for anticompetitive practices in connection with the medication.
EMA gives nod to Critical Path Institute's trial simulation platform for DMD
Joseph Keenan, Fierce Biotech
The European Medicines Agency sent a letter of support for Critical Path Institute's efforts to establish a model-based clinical trial simulation platform that could help find new treatments for Duchenne muscular dystrophy.
Three VCs launch Dimension, a new firm with plans to fuel biotech's 'digitization'
Ben Fidler, BioPharma Dive
Three investors who previously worked at Lux Capital and Obvious Ventures have teamed up to launch a new venture firm that will start and back young biotechnology companies.
Abbott sees 'signs of stability' for 2023 as hospital staffing, supply chain improves
Elise Reuter, MedTech Dive
Abbott Laboratories said while it continues to face supply chain challenges, hospital staffing shortages and inflation, the company expects those pressures to ease in 2023. 
FDA classifies recall of Getinge's heart devices as most serious
Reuters
The U.S. Food and Drug Administration on Wednesday classified the recall of Swedish medical equipment maker Getinge's heart devices as its most serious type since their use could lead to death.
Intuitive Q4 profit slips on costs to boost share of robotic surgery market
Nick Paul Taylor, MedTech Dive
Intuitive Surgical said fourth-quarter earnings were curbed by higher costs and after the company placed fewer of its flagship robotic da Vinci Surgical Systems.
Precision Neuroscience, co-founded by Neuralink alum, is creating a brain implant thinner than a human hair
Ashley Capoot, CNBC
The device is called the Layer 7 Cortical Interface, and it's a brain implant that aims to help patients with paralysis operate digital devices using only neural signals. This means patients with severe degenerative diseases like ALS will regain their ability to communicate with loved ones by moving cursors, typing and even accessing social media with their minds.
Changing employer market leaves digital health companies rethinking strategy
Gabriel Perna, Modern Healthcare
Since the mid-2010s and until recently, digital health companies selling to employers had found an enthusiastic audience eager to stand out in a tight labor market by offering a variety of digital health solutions. But with health insurance premiums rising, employee benefits managers are paring digital health options, forcing digital health companies to adapt and focus primarily on integration and cost savings.
Bay Area biotech uses AI to unlock RNA structures — and find new therapies in the process
Jonathan Wosen, Stat News
From Covid-19 vaccines to therapies against a range of deadly diseases, every RNA molecule has a complex 3D shape that controls its function. A new Bay Area biotech is harnessing artificial intelligence to better understand and predict these structures in hopes of developing new therapeutics.
Tidepool lands long-awaited FDA nod for artificial pancreas app connecting CGMs, insulin pumps
Andrea Park, Fierce Biotech
More than two years after submitting it for FDA review, Tidepool has scored the agency's clearance for a smartphone app that allows people with Type 1 diabetes to build their own closed-loop "artificial pancreas" system.
Cybersecurity 'more critical than ever' in era of connected care: BD
Susan Kelly, MedTech Dive
Sophisticated cyber threats targeting the healthcare sector are on the rise at a time when more connected medical devices are making their way into patient homes, increasing the need for strong preventive practices and industry collaboration to thwart attacks, according to a new report from medtech firm Becton Dickinson.
Opinions, Editorials and Perspectives
A dangerous loophole for drug ads needs to be closed
John P. Moore and G. Caleb Alexander, Stat News
A loophole in prescription drug regulation exposes American consumers to false and misleading claims of drug ads via on-line businesses promoting potent drugs without accurate information about their risks and benefits.
This email was sent by: Morning Consult
729 15th St. NW Washington, DC, 20005, US