Health
Essential health care industry news & intel to start your day.
March 17, 2023
Many Americans Would Oppose Judicial Ruling That Blocks Abortion Pill
A Texas district court judge is currently deciding whether to revoke the Food and Drug Administration's decades-old approval of the abortion pill mifepristone, which would significantly impact access to the drug across the United States, the latest high-profile abortion fight after the fall of Roe v. Wade. 
Nearly half of Americans said they would not support a judicial ruling that would overturn the FDA's approval of mifepristone, while nearly 3 in 10 said they would support such a ruling, and nearly 1 in 4 said they do not know or have no opinion, according to a new Morning Consult survey.
Check out the article for more insights: Many Americans Would Oppose a Ruling That Blocks FDA-Approved Abortion Pill.
A MESSAGE FROM MORNING CONSULT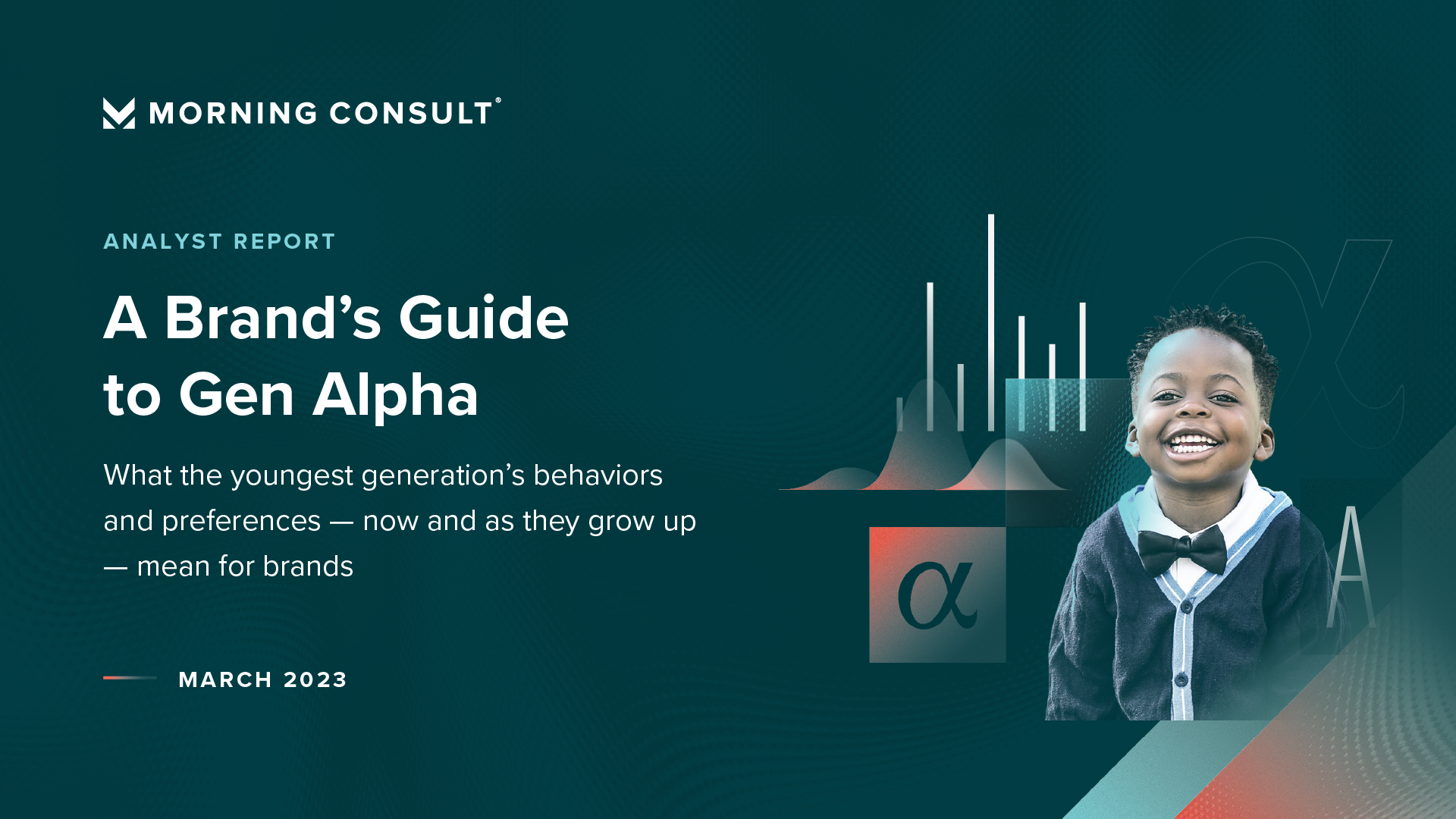 What Else You Need to Know
New Data Links Pandemic's Origins to Raccoon Dogs at Wuhan Market
Benjamin Mueller, The New York Times
An international team of virus experts said on Thursday that they had found genetic data from a market in Wuhan, China, linking the coronavirus with raccoon dogs for sale there, adding evidence to the case that the worst pandemic in a century could have been ignited by an infected animal that was being dealt through the illegal wildlife trade.
Energy department briefs senators on COVID-19 origins
Lauren Clason, Roll Call
The briefing follows the news that the department now concludes with "low confidence" that the virus more likely originated in a lab in Wuhan, China, rather than through natural evolution. The Federal Bureau of Investigation also believes the "lab leak" theory with "moderate confidence," although the National Intelligence Council and four other agencies hold the opposite view.
California's Covid Misinformation Law Is Entangled in Lawsuits, Conflicting Rulings
Bernard J. Wolfson, Kaiser Health News
A state law says giving false information to patients about covid-19 constitutes unprofessional conduct for which regulators can discipline doctors. Vaccine skeptics, including Robert F. Kennedy Jr., join civil liberties groups and others in arguing that it violates free speech.
Coverage gains for Black and Hispanic people during pandemic could be lost with end of public health emergency
Joseph Choi, The Hill
Federal actions during the pandemic led to uninsured rates falling to record lows, especially among Black and Hispanic people, but a new report released by the Commonwealth Fund suggests these improvements are vulnerable to being lost once the COVID-19 public health emergency officially ends in less than two months.
With head turned by AbbVie oncology deal, Immunome decides not to top up its COVID antibody cocktail
James Waldron, Fierce Biotech
Dosing of the first cohort has already successfully completed with no significant treatment-related adverse events reported, the company said in its fourth-quarter earnings Thursday morning. Despite this, the Pennsylvania-based biotech has decided to "seek a partner in order to continue the trial and for any further development activities."
Pfizer the biggest TV drug ad spender at the Oscars, as HHS also spends big on COVID messaging
Ben Adams, Fierce Pharma
While Novo Nordisk's diabetes drug Ozempic was the talk of the town, it was Pfizer that spent the most on TV drug ads at this year's Oscars. That's according to new data out from real-time trackers at iSpot.TV, which estimates that the Big Pharma spent $5.7 million on its new COVID-19 drug ad: "If it's COVID, it's Paxlovid" during a single Oscars airing on Sunday, March 12.
Polio cases derived from new oral vaccine reported for first time
Helen Branswell, Stat News
Experts have long understood that a new polio vaccine developed to try to minimize the risks associated with the oral polio vaccine made by Albert Sabin might also cause the problem it was created to sidestep. It's now clear that theoretical risk is a real one.
Study: Air pollution, stress exposure for pregnant Latinas linked to lower birth rate
Marina E. Franco, Noticias Telemundo for Axios
Exposure to air pollution and psychological stresses among low-income Hispanic pregnant women can have an outsized effect on fetal growth, according to a study linking it to hampered growth. Latino populations in the U.S. are among the groups most consistently exposed to smog, lead poisoning, unsafe water, and toxic waste.
Large network of clinics offering ketamine for depression shuts down
Isabella Cueto, Stat News
Ketamine Wellness Centers spanning nine states were shuttered, leaving laid-off employees and patients with more questions than answers.
A Tick-Borne Disease Is on the Rise in the Northeast, C.D.C. Reports
Emily Anthes, The New York Times
Babesiosis, which can cause flu-like symptoms, could be spreading because of rising temperatures and the growing deer population.
3 Virginia hospital workers charged in death of Irvo Otieno
Sareen Habeshian, Axios
Three hospital workers have been charged with second-degree murder in the death of Irvo Otieno, bringing the total to 10 people charged in the case, the Dinwiddie County Commonwealth's Attorney said Thursday.
Here's why there aren't many cheap, generic versions of pricey inhalers
Ed Silverman, Stat News
U.S. regulators approved dozens of inhalers to treat asthma and chronic obstructive pulmonary disease over a recent 15-year period, but a new study found that generic companies have only twice successfully pursued an established pathway to create lower-cost, rival products.
How Forest Loss Can Unleash the Next Pandemic
Al Shaw, ProPublica
The forests around the epicenter of the world's worst Ebola outbreak are getting patchier. The next pandemic could emerge from the edges around these patches, where wildlife and humans mix.
Health systems struggle to fill beds amid care delivery shifts
Caroline Hudson, Modern Healthcare
Three years into the COVID-19 pandemic, industry watchers are doubtful inpatient volume will ever fully recover to pre-pandemic levels amid the ongoing transformation in care delivery. One big factor at play: the overarching shift toward outpatient care, typically a cheaper option for patients and providers.
Pediatric hospital beds are in high demand for ailing children. Here's why
Christina Zdanowicz, CNN
The physical and mental burnout that occurred during the height of the Covid-19 pandemic has not gone away for overworked health care workers. Shortages of doctors and technicians are growing, experts say, but especially in skilled nursing. That, plus a shortage of people to train new nurses and the rising costs of hiring are leaving hospitals with unstaffed pediatric beds.
Temp Nurses Cost Hospitals Big During Pandemic. Lawmakers Are Now Mulling Limits.
Bram Sable-Smith, Kaiser Health News
Missouri is considering making it a felony to jack up temporary health care staffing prices during a statewide or national emergency. It's one of at least 14 states looking to reel in travel nurse costs, after many hospitals struggled to pay for needed staffers earlier in the covid pandemic.
Pennsylvania systems Penn Medicine, Crozer Health cut jobs amid reorganizations
Dave Muoio, Fierce Healthcare
The University of Pennsylvania Health System and Crozer Health are both undergoing reorganizations that include job eliminations and layoffs, according to statements and internal memos cited this week by local press.
OB-GYN workforce shortages could worsen maternal health crisis
Sandhya Raman and Ariel Cohen, Roll Call
A patchwork of state laws in the aftermath of a Supreme Court decision overturning the right to an abortion, combined with pandemic-related burnout and low reimbursement rates, could exacerbate an already looming national shortage of obstetrician-gynecologists, experts say.
New Sutter Health CEO sets sights on staffing, capacity
Alex Kacik, Modern Healthcare
Four months into his job as CEO of Sutter Health, Warner Thomas has identified what he wants to accomplish during his first year leading the Northern California nonprofit health system, and plans to borrow some ideas from his time at Ochsner Health.
Pharma, Biotech and Devices
Merck's Keytruda plus TIGIT combo proves less effective than chemo in open-label lung cancer study
Max Gelman, Endpoints News
Ahead of Keytruda's patent cliff in 2028, Merck is trying to develop a variety of combination therapies that can extend the megablockbuster's potential. But one of those combos just hit a snag, and it's putting the company in damage control mode.
Pfizer seeks to ease concerns after US consumer group flags Nurtec recall
Fraiser Kansteiner, Fierce Pharma
The U.S. Consumer Product Safety Commission has announced a recall of 4.2 million units of Pfizer and Biohaven's migraine therapy Nurtec ODT. The effort specifically pertains to Nurtec ODT 75mg orally disintegrating tablets, which come in cartons containing a single blister card of 8 tablets.
Seagen quietly doles out cell therapy patent rights, but scope remains unclear
Max Gelman, Endpoints News
On the heels of its $43 billion buyout by Pfizer, Seagen is slimming its cell therapy efforts. The big biotech signed a licensing deal with Gracell Biotechnologies last week, granting the smaller partner rights to certain patents, SEC documents show. Gracell will conduct preclinical and clinical research on the unnamed cell therapy programs and be able to bring up to five to the market.
Moderna, riding COVID success and busy growing its pipeline, hikes pay of CEO Bancel to $19.4M
Kevin Dunleavy, Fierce Pharma
After another year of transformational revenue from Moderna's COVID-19 vaccine, the company has rewarded CEO Stéphane Bancel with a pay package of $19.4 million, according to a proxy statement. It is a raise of $1.2 million from the $18.2 million he earned in 2021.
In the fallout from Aduhelm, Biogen's leadership shakeup continues
Karissa Waddick, PharmaVoice
The recent departure of neurodegenerative development head Samantha Budd Haeberlein is just the latest sign of a changing tide among Biogen's post-Aduhelm leadership.
Organon finally offers a larger pharma model for women's health. But 'one company can't do it by itself'
Gabrielle Masson, Fierce Biotech
While interest in women's health has risen in recent years, Organon is still one of the few companies with a pipeline nearly wholly built around healthcare innovations for women specifically. In 2020, only 1% of biopharma R&D investment was in female-specific conditions excluding oncology, according to a McKinsey report.
Return of the megadeal: Pfizer's Seagen buy has the industry asking if super-sized M&A is back
Michael Gibney, PharmaVoice
A $43 billion deal that doubles the pharma giant's cancer pipeline shows that M&A is back on the table in pharma.
Health Industry Pressed to Protect Data as Cyberattacks Spread
Jeannie Baumann, Bloomberg Law
The surge of cyberattacks on health systems underscores the need for them to reassess security controls constantly as they minimize the risk of hackers obtaining patient data through phishing scams and other data infiltration methods.
Cerebral shared private health data on 3.1M users for years with advertisers, social media platforms
Anastassia Gliadkovskaya, Fierce Healthcare
The data on more than 3.1 million patients were shared with the likes of Facebook, Google and TikTok, TechCrunch originally reported. A notice of the breach was also included at the bottom of Cerebral's site, which said the tracking has been going on since October 2019.
Biden Seeks Funds for Relic IT Upgrade at Indian Health Service
Paul Murphy, Bloomberg Law
A replacement for the Indian Health Service's near-40-year-old patient management software would receive a quadrupling of funds if President Joe Biden's record $9.7 billion IHS fiscal 2024 budget request makes it through Congress intact.
To prevent emergency C-sections, researchers turn to AI to predict the course of childbirth
Ida Emilie Steinmark, Stat News
Any C-section carries some risks, but those risks are compounded when exhausted doctors and patients have to rush to make a call at the last minute. It's with that scramble in mind that a team of researchers at the University of Texas in Austin has developed a new machine learning model that predicts who is at risk of ending up with an emergency C-section — well before it's time to give birth.
Trinity Health Of New England discloses employee email breach that exposed patients' personal data
Dave Muoio, Fierce Healthcare
The four-hospital system — part of the 26-state Trinity Health Corporation — wrote in a March 3 online posting that it learned of "unusual activity in an employee's email account and conducted an investigation," which found about three days of unauthorized account access from Dec. 16 to Dec. 18.
Opinions, Editorials and Perspectives
This email was sent by: Morning Consult
729 15th St. NW Washington, DC, 20005, US