Health
Essential health care industry news & intel to start your day.
November 24, 2021
Morning Consult Health will be off Thursday and Friday for the Thanksgiving holiday. The weekday newsletter will resume Monday. 
3 in 10 Voters Have Never Heard of HHS Secretary Xavier Becerra
A quick data nugget for you this morning: We asked voters what they think of President Joe Biden's Cabinet, and found that 25 percent have a favorable view of Xavier Becerra, secretary of the Department of Health and Human Services, while 22 percent have an unfavorable opinion of him.
Keep in mind, though, that voters were almost as likely to say they don't have any opinion of Becerra at all, at 21 percent. And a full 31 percent of the electorate has apparently never heard of the nation's top health official.
One possible contributor: Becerra has been much less visible in the Biden administration's COVID-19 response than officials like Dr. Anthony Fauci and Surgeon General Dr. Vivek Murthy. Check out the crosstabs here.
Events Calendar (All Times Local)
A MESSAGE FROM MORNING CONSULT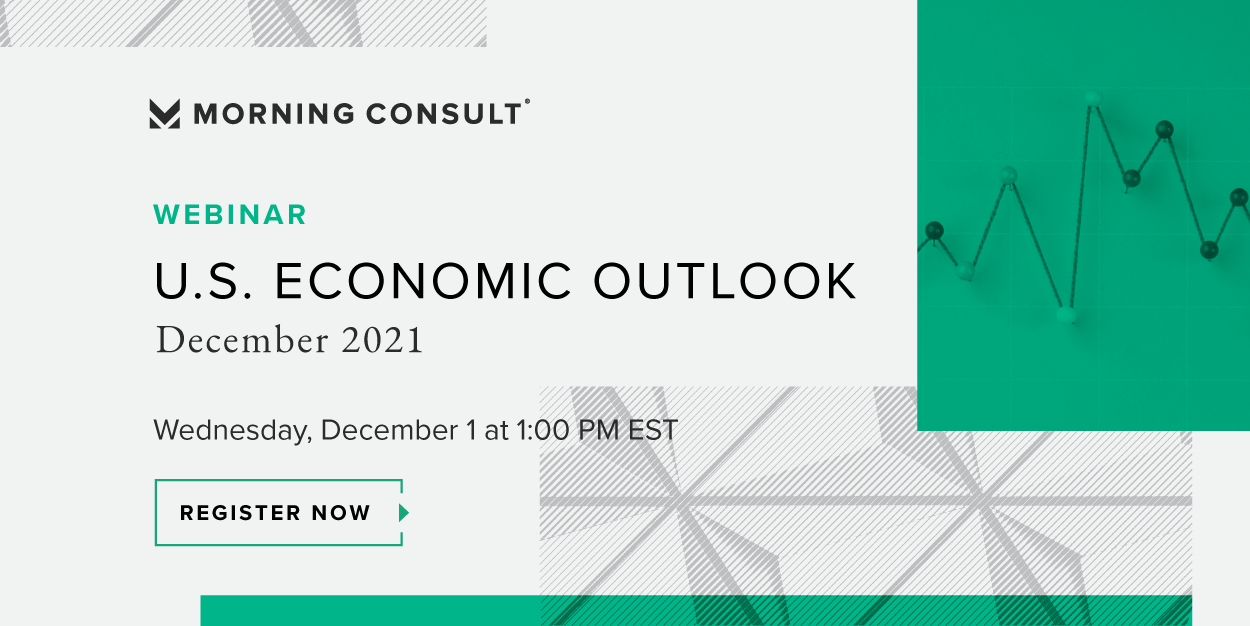 What Else You Need to Know
In Vaccine IP Waiver Talks, Lawmakers Press Biden to Take Lead
Ian Lopez, Bloomberg Law
The Biden administration is facing increased pressure to fulfill its commitment to a global waiver on Covid-19 vaccine intellectual property protections as countries gear up for a renewed discussion on the proposal at a World Trade Organization meeting next week.
What Medicine's Own COVID Long-Haulers Have Faced
Ed Yong, The Atlantic
Despite their medical qualifications, health professionals with long COVID have been dismissed in the same way as other patients.
Covid-19 Antibody Tests in Demand as People Worry About Immunity
Robbie Whelan and Brianna Abbott, The Wall Street Journal
Some people are taking Covid-19 antibody tests to determine whether they might be protected against the virus. Many health officials and doctors wish they wouldn't.
COVID Tests Weren't Designed for This
Katherine J. Wu, The Atlantic
Testing is so complicated because we're asking it to do too much.
COVID vaccines of the future might be pills or nasal sprays
Tina Reed, Axios
As vaccine makers pursue the next generation of COVID-19 vaccines, some are working to develop products that wouldn't require a shot.
CDC moves Germany and Denmark to 'do not travel' list
Annabelle Timsit, The Washington Post
The Centers for Disease Control and Prevention has moved Denmark and Germany to its highest-risk category for travel as Europe continues to grapple with rising numbers of infections and deaths, leading some countries to reintroduce lockdowns and other restrictions they not long ago considered things of the past.
U.S. pediatricians say Covid cases in children are on the rise.
Alyssa Lukpat, The New York Times
Coronavirus cases in children in the United States have risen by 32 percent from about two weeks ago, a spike that comes as the country rushes to inoculate children ahead of the winter holiday season, pediatricians said.
Pharmacists Try New Tricks to Ease Kids' Covid Shots: Jugglers, 'VIP' Rooms
Jimmy Vielkind, The Wall Street Journal
Drugstore vaccinators tell jokes and dress as superheroes to prevent a chorus of woeful cries breaking out among children now eligible for the jab.
Employers Warn of Health Coverage Risk in Biden Plan Provision
Sara Hansard, Bloomberg Law
A little-noticed provision of the House-passed Build Back Better Act that would lower the share of health-care premiums employees must pay could jeopardize company-sponsored plans, pushing millions of workers into Medicaid or Obamacare coverage, according to employer groups and the Congressional Budget Office.
Pharma, Biotech and Devices
Califf, Biden's pick to lead FDA, has millions invested in pharma and tech companies
Nicholas Florko, Stat News
Robert Califf, President Biden's choice to lead the Food and Drug Administration, earned $2.7 million as an executive at Google's life science arm Verily, and he holds between $1 million and $5 million in equity in the company, according to a recent financial statement filed with the White House.
FDA Head Defends Speedy Process Used to OK Biogen Alzheimer Drug
Jeannie Baumann, Bloomberg Law
High drug costs are driving much of the criticism over the FDA's decisions to speed up certain approvals by using data that predicts patient benefit instead of demonstrating it, the agency's acting head said.
Antibiotic accountability: how countries and companies perform
Alan Smith and Andrew Jack, Financial Times
Patients in north Africa and the Middle East are using antibiotics in sharply rising quantities far beyond the global average, raising concerns over the escalating risks of resistance to medicines to treat bacterial infections, according to a new analysis.
U.S. FDA approves Takeda's drug for post-transplant CMV infection
Manojna Maddipatla, Reuters
The U.S. Food and Drug Administration said on Tuesday it had approved Takeda Pharmaceutical Co Ltd's drug for a common type of viral infection occurring in patients after organ transplant.
Funding Deemed Key Ingredient for Proposed FDA Disease Hubs
Jeannie Baumann, Bloomberg Law
Proposals to create more hubs within the FDA that focus on individual disease drew reservations from the agency's acting head—unless those expansion plans come with additional funding.
Opinions, Editorials and Perspectives
Health Equity and Innovation Are at Risk for All of Us
Michael W. Hodin (Chief Executive Officer, Global Coalition on Aging), Morning Consult
Rather than build on the lessons of COVID-19, Washington seems to be trying to rewrite them — and our aging population can ill afford the unintended consequences.
This email was sent by: Morning Consult
729 15th St. NW Washington, DC, 20005, US