Health
Essential health care industry news & intel to start your day.
February 20, 2022
Morning Consult Health will be off Monday for Presidents Day. The newsletter will resume Tuesday.
Good morning all, and welcome back to Morning Consult Health. Let's start with a quiz before we dig into the week ahead: What share of health care workers said they approve of how the American public has handled the COVID-19 pandemic?
A: 21%
B: 34%
C: 48%
D: 57%
E: 68%
Check out the answer at the bottom of today's newsletter.
What's Ahead
Congress is out of town, and we're watching local officials for the latest in health policy given states and cities will likely continue shedding their public health restrictions as the country emerges from the omicron surge. Interestingly enough, new Morning Consult/Politico data shows that more than half of voters are in favor of their local governments requiring masks and vaccinations for indoor dining, gyms, entertainment venues and workplaces. Mask mandates were a bit more popular than vaccination requirements, but not by much.
If we dig deeper, though, the data shows it's mostly Democrats who want these local restrictions to stay in place — roughly 4 in 5 back those measures, while no more than a third of Republicans are in favor.
Meanwhile the Centers for Disease Control and Prevention's vaccine advisory committee will meet Wednesday and Thursday to discuss shots for the flu, hepatitis, cholera and more. The group plans to vote on recommendations for cholera shots for children and vaccines against tickborne encephalitis for travelers.
DTx West, a digital therapeutics conference, takes place Wednesday through Friday in the Bay Area. Leading executives in the growing digital health subsector will discuss how they measure the value of their products and get in with employers, as well as their relationships with drug companies and patients.
Here's who's reporting quarterly earnings this week: Moderna Inc., Medtronic PLC, Teladoc Inc. and GoodRx Holdings Inc. We could hear more from Moderna on its experimental COVID-19 booster shot targeting the omicron variant, which the biotech hopes to have ready by August, while GoodRx is facing a new competitor with the recent launch of the Mark Cuban Cost Plus Drug Company.
A MESSAGE FROM MORNING CONSULT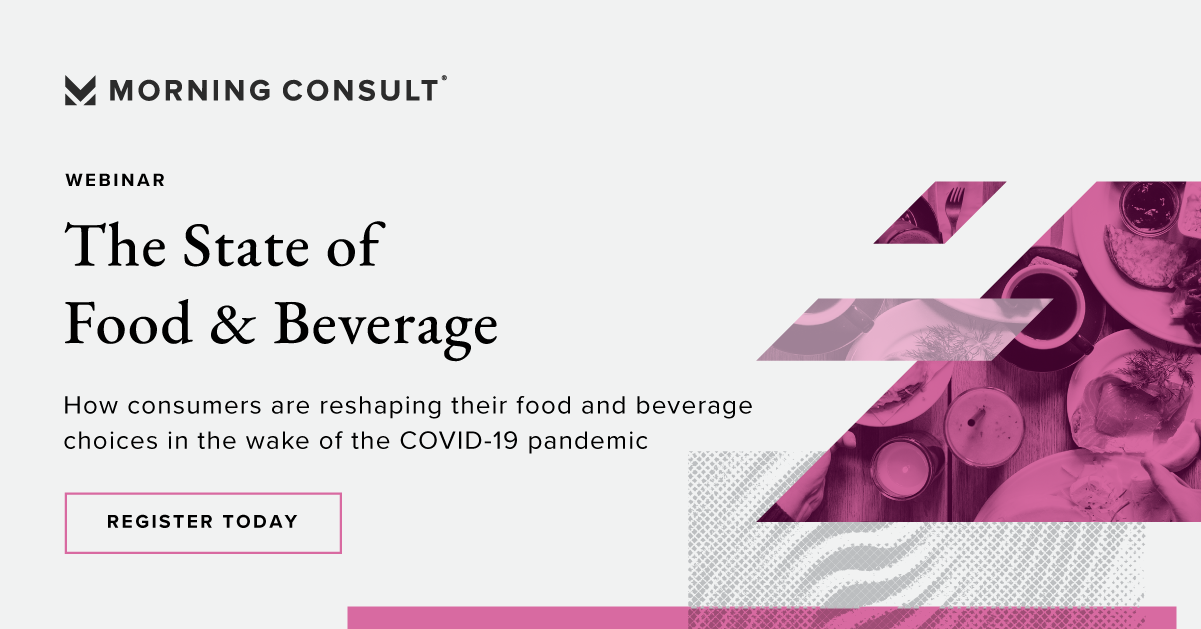 Week in Review
Califf confirmed: The Senate confirmed Dr. Robert Califf to lead the Food and Drug Administration in a tight 50-46 vote after some lawmakers raised concerns about the opioid epidemic, abortion pills and his connections with the drug industry. Dr. Janet Woodcock, who served as acting commissioner for more than a year, will become the FDA's second-in-command.
Global vaccinations: The Biden administration will offer more than $250 million in "intensive support" for COVID-19 vaccination in 11 sub-Saharan African countries in an effort to get shots in arms amid concerns over infrastructure and logistical challenges. The announcement came after White House press secretary Jen Psaki said some countries have had to turn down vaccine donations from the United States because of these "hyper-local issues," and after Secretary of State Antony Blinken acknowledged that 70 percent of the globe likely won't be vaccinated by later this year, falling short of the administration's goal.
Pandemic response: As existing COVID-19 relief funding runs dry, the Biden administration asked Congress for another $30 billion in pandemic response aid, according to people familiar with the matter. The request includes $17.9 billion for antiviral treatments and other medical supplies, $4.9 billion for testing and $2.7 billion to fight future variants. 
PBMs: The Federal Trade Commission won't move forward with a study examining how pharmacy benefit managers' controversial business practices affect independent and specialty pharmacies, after commissioners tied in a 2-2 vote. The decision angered pharmacy groups, which say PBMs hurt local competition and impose opaque fees that inflate drug prices, though one analyst said it's likely the FTC will return to the issue.
49%
The share of health care workers who said they've felt defeated by the demands of their jobs during the COVID-19 pandemic.
The Most Read Stories This Week
1) What we know — and still don't know — about whether telehealth can cut costs 
Mohana Ravindranath, Stat News
2) Provider groups scramble to convince lawmakers, CMMI to continue Direct Contracting model
Robert King, Fierce Healthcare
3) With Health Care Workforce Feeling 'Defeated' by Pandemic's Demands, Staffing Woes Could Slow Recovery 
Gaby Galvin, Morning Consult
4) Mental health push in Congress sparks lobbying frenzy
Alice Miranda Ollstein and Megan Wilson, Politico
5) Republicans call on Biden to end COVID's public health emergency designation 
Alana Wise, NPR News
6) Length and Severity of COVID-19 Surges Varied by Region in 2020 and 2021
Jeff Trinkl et al., Epic Research
7) Health Care Workers Increasingly Think We've Passed the Worst of the Pandemic 
Gaby Galvin, Morning Consult
8) 'A real crisis': License backlogs in some states are preventing health care workers from seeing patients 
Adiel Kaplan, NBC News
9) Why Millions on Medicaid Are at Risk of Losing Coverage in the Months Ahead 
Rachana Pradhan, Kaiser Health News
10) FTC will vote on whether to examine how PBM practices may hurt pharmacies and drug prices 
Ed Silverman, Stat News
This email was sent by: Morning Consult
729 15th St. NW Washington, DC, 20005, US