Sports
Essential sports industry news & intel to start your day.
June 23, 2022
As a valued Morning Consult subscriber, your feedback is critical to Morning Consult's product development. We'd like to ask five short questions about your experience with Morning Consult's news and analysis: Take the survey now.
Events Calendar (All Times Local)
A MESSAGE FROM MORNING CONSULT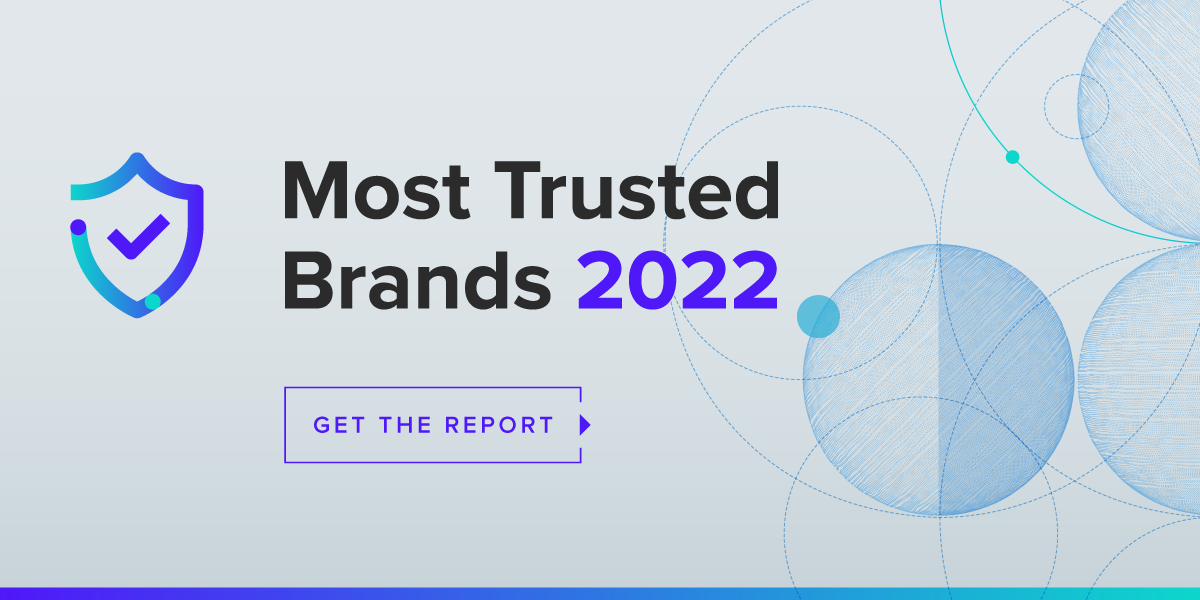 What Else You Need to Know
Dallas Cowboys Owner Jerry Jones Scores on Billion-Dollar Natural-Gas Gambit
Ryan Dezember, The Wall Street Journal 
The football-team owner bought control of Comstock Resources at the depths of the gas bust, and now his stake is worth more than twice what he paid.
New England Patriots bringing back red uniforms and Pat Patriot helmets
Mike Reiss, ESPN
The New England Patriots tossed a firecracker of excitement into their offseason, announcing Wednesday that the franchise is bringing back its old red jersey and Pat Patriot logo at some point during the 2022 season. The specific game(s) when the Patriots will don the popular uniform combination will be announced at a later date.
Baltimore Police investigating 'questionable' death of Ravens linebacker Jaylon Ferguson
Tim Prudente et al., The Baltimore Banner 
Baltimore Police are investigating the death Tuesday night of 26-year-old Ravens linebacker Jaylon Ferguson. A source says it is a suspected overdose based on items found at the scene.
Tony Siragusa, Super Bowl winner turned fun-loving sideline reporter, dies at age 55
Steve Almasy, CNN
Tony Siragusa, a key part of the Baltimore Ravens' Super Bowl winning team in 2001, died unexpectedly Wednesday morning, according to a statement from the team. The team announcement didn't list a cause or place of his death.
Interpublic Group, LeBron James' SpringHill, Launch Joint Venture
Brian Steinberg, Variety 
LeBron James has a new teammate. The basketball legend's SpringHill Company is launching a joint venture with U.S. advertising giant Interpublic Group that aims to pair Interpublic's clients with a range of creators aligned with SpringHill, whose productions include films such as "Hustle" for Netflix; "The Wall" for NBC and "These Hands," a project made with Procter & Gamble.
Nearly $100K stolen from ex-NBA player Vince Carter's home
The Associated Press 
Nearly $100,000 in cash was taken in a weekend burglary at the Atlanta home of former NBA player Vince Carter, according to an incident report released Wednesday by Atlanta Police. Two guns and more than $16,000 was recovered later outside the 10,000-square-foot (900-square meter) home in Atlanta's affluent Buckhead neighborhood.
TerraUSD and the Nats: A Cautionary Tale in Crypto Sponsorship
Victoria Vergolina, Bloomberg 
The Washington Nationals baseball team didn't have a great start to their season, and that's not just because of their losing record. They also managed to debut a sponsorship deal with the organization behind the not-so-stable stablecoin, TerraUSD.
Florida Panthers hiring ex-Jets coach Paul Maurice
Greg Wyshynski, ESPN 
Paul Maurice has been hired as the new head coach of the Florida Panthers, replacing interim coach Andrew Brunette, a source confirmed to ESPN. Maurice, 55, stepped down from the Winnipeg Jets after 29 games this season, ending a nine-year stint with the franchise. 
NHL's Coyotes Pitch $1.7 Billion Arena Complex for Tempe Landfill
Barry M. Bloom, Sportico 
The Arizona Coyotes are negotiating a deal with the City of Tempe, in which the team would invest "$1.7 billion into transforming 46 acres of public property from a trash landfill site into a landmark for millions of visitors to enjoy," according to documents about the project obtained by Sportico.
Pat Maroon is the Tampa Bay Lightning's class clown, motivational speaker and family guy
Greg Wyshynski, ESPN 
Pat Maroon was just doing his job. In Game 3 of the Stanley Cup Final, the Tampa Bay Lightning winger passed the puck to teammate Nikita Kucherov. 
Blackhawks' Hunter becomes 4th woman named NHL assistant GM
The Associated Press 
The Chicago Blackhawks have promoted Meghan Hunter to assistant general manger among several front office moves, making her the third woman to currently hold that position and fourth in NHL history. GM Brandon Davidson announced Hunter's promotion and other front office moves Tuesday. 
Here's how taxes, liability and ROI factor into NIL deals for cars
Andy Wittry, On3 Sports
Let's say you're Jane or John Doe, an everyday American. If you want to lease a vehicle, you'll likely agree to a lease structure based on an agreed-upon number of miles per year.
Ohio State Buckeyes win trademark right to the word 'the'
Tom VanHaaren, ESPN
If you've ever watched Monday Night Football, you have probably heard former Ohio State football players proudly announce their school as "The Ohio State University," with an emphasis on the word "the," pronounced with the long "e" like "thee." That simple article has become part of Ohio State's culture, and the university has successfully registered a trademark for "THE." 
Division Street NFT Collection 'Visions of Flight' Empowers Oregon Ducks Women
Shlomo Sprung, Boardroom
Ahead of the 50th anniversary of Title IX, Division Street, a venture aimed to help University of Oregon student-athletes create and monetize their personal brands, introduced an upcoming NFT collection called "Visions Of Flight" that will benefit all participating student-athletes via name, image, and likeness, the organization announced Wednesday.
Under Armour College Cuts Seen as Bright Spot in Long Turnaround
Brendan Coffey, Sportico 
At the moment, it's easy to make a bear case for Under Armour. The performance apparel maker's CEO, Patrik Frisk, stepped down from the company effective the start of this month with no permanent replacement lined up.
Football World Cup to Add Up to $17 Billion to Qatari Economy
Simone Foxman and Netty Idayu Ismail, Bloomberg 
Qatar expects November's soccer World Cup to add as much as $17 billion to its economy, lower than a previous estimate of $20 billion. The Gulf country is set to attract 1.2 million visitors, within its earlier estimated range of between 1 million and 1.5 million, Nasser Al Khater, chief executive officer of FIFA World Cup Qatar 2022, said in a Bloomberg Television interview on Wednesday.
NWSL partners with rapid-production apparel company
Kendall Baker, Axios 
The National Women's Soccer League and BreakingT, a rapid-production apparel company, have agreed to a licensed apparel deal.
US Open Champ Matt Fitzpatrick on His 'Unbelievable' Shot, His Host Family and Managing His Money
Luke McGrath, Bloomberg 
Matt Fitzpatrick wasn't a household name to the casual golf fan before he won the US Open on Sunday. The Sheffield, England-native had never won on the PGA Tour and with top players like Rory McIlroy, Jon Rahm and Scottie Scheffler in the hunt, Fitzpatrick didn't generate much buzz going into the final round.
McIlroy calls Koepka 'duplicitous' for joining LIV
Steve Keating, Reuters
Rory McIlroy described Brooks Koepka as deceitful after the four-times major winner defected to the breakaway LIV Golf Invitational Series on Wednesday, then urged the PGA and European Tours to join forces against the Saudi-backed venture.
Slowly But Surely, Golf Finds That Sustainability Is a Winning Formula
Michael Croley, Bloomberg
The Tara Iti golf club was decried as an ecological menace when it was going through the permitting process ahead of its 2015 opening. Critics of the private course, built by billionaire investor Richard Kayne and set in the sand dunes north of Auckland, were concerned that plans to remove pine trees would lead to the extinction of the endangered fairy tern, the bird for which the course was to be named.
Rights groups call on Biden to negotiate for WNBA star Griner's release
Rory Carroll, Reuters 
A coalition of human rights groups on Wednesday called on U.S. President Joe Biden to "make a deal" to secure the release of WNBA star Brittney Griner who has been detained in Russia for months. Griner was taken into custody at a Moscow airport on Feb. 17 when a search of her luggage allegedly revealed multiple cannabis oil vape cartridges.
Arctos, Kraft, Rubin Among Heavy Hitters in $35M Jackpot Raise
Eben Novy-Williams, Sportico
Online lottery platform Jackpot has raised $35 million from a powerful list of sports owners, athletes and investors. The Series A was co-led by Courtside Ventures, the VC fund backed by Cleveland Cavaliers owner Dan Gilbert; and by Accomplice, an early DraftKings investor. 
Sports Illustrated wants to build a $410M mega resort on the Coast, one of first in the US
Mary Perez, Sun Herald 
One of the first Sports Illustrated Resorts in the U.S. could be coming to South Mississippi with hotels, a family entertainment center and a crystal lagoon. The $410 million resort would be built on what originally was to be the site of Gulf Coast Galleria shopping center.
Katie Ledecky Overhauled Her Training to Get Even Stronger After a Less Golden Tokyo Olympics
Laine Higgins, The Wall Street Journal 
The swimming star left her longtime training base at Stanford for a new home at Florida last year after a four-medal performance at the Olympics that was, for her, subpar.
Fifty Years On, Title IX's Legacy Includes its Durability
Remy Tumin, The New York Times
From 1972 to 1973, the United States considered three landmark changes to protect women's rights. Fifty years later, only one is likely to remain.
Opinions, Editorials, Perspectives and Research
This email was sent by: Morning Consult
729 15th St. NW Washington, DC, 20005, US