Sports
Essential sports industry news & intel to start your day.
January 26, 2023
The State, and Future, of NIL
Outgoing NCAA Commissioner Mark Emmert told Morning Consult name, image and likeness is the most important issue he's encountered during his tenure as head of the collegiate governing body. Interviews with industry stakeholders, student-athletes and marketers, in addition to new Morning Consult data, reveal an ever-evolving environment that is poised to undergo more change in the future. Read more in my latest data feature with brands reporter Ellyn Briggs: 18 Months Into the NIL Era, Athletes, Fans and Brands Are Mostly Happy. But Messiness Remains.
Today's Top News
The Sinclair Broadcast Group Inc.-owned Diamond Sports Group LLC, which operates numerous U.S. regional sports networks, is said to be preparing for a $8.6 billion debt restructuring in bankruptcy court amid falling cable TV subscriber numbers as it considers a new direct-to-consumer service where fans could pay to watch individual games. Diamond Sports will likely forgo paying $140 million in interest payments, which are due in mid-February, to trigger a 30-day grace period, people familiar with the matter said, while the company reportedly hopes to turn its biggest lenders into owners via a predetermined Chapter 11 process. (

Bloomberg

)

MSP Sports Capital has held preliminary discussions about purchasing a stake in Premier League side Everton FC, according to people with knowledge of the matter. Talks between the U.S. investment firm, which bought majority control of the X Games property in October, and Everton reportedly remain in the early stages and may not result in a transaction. (

Bloomberg

)

Billionaire Mat Ishbia, president and chief executive for UWM Holdings Corp., will reportedly assume full control of the Phoenix Suns by Feb. 9 after he purchased a majority stake in the NBA franchise in December at a $4 billion valuation. Sources said the NBA's board of governors are expected to ratify Ishbia's purchase in a vote early next month, while the Suns are said to have already scheduled a news conference for Feb. 8 to introduce Ishbia as the new owner. (ESPN)
A MESSAGE FROM MORNING CONSULT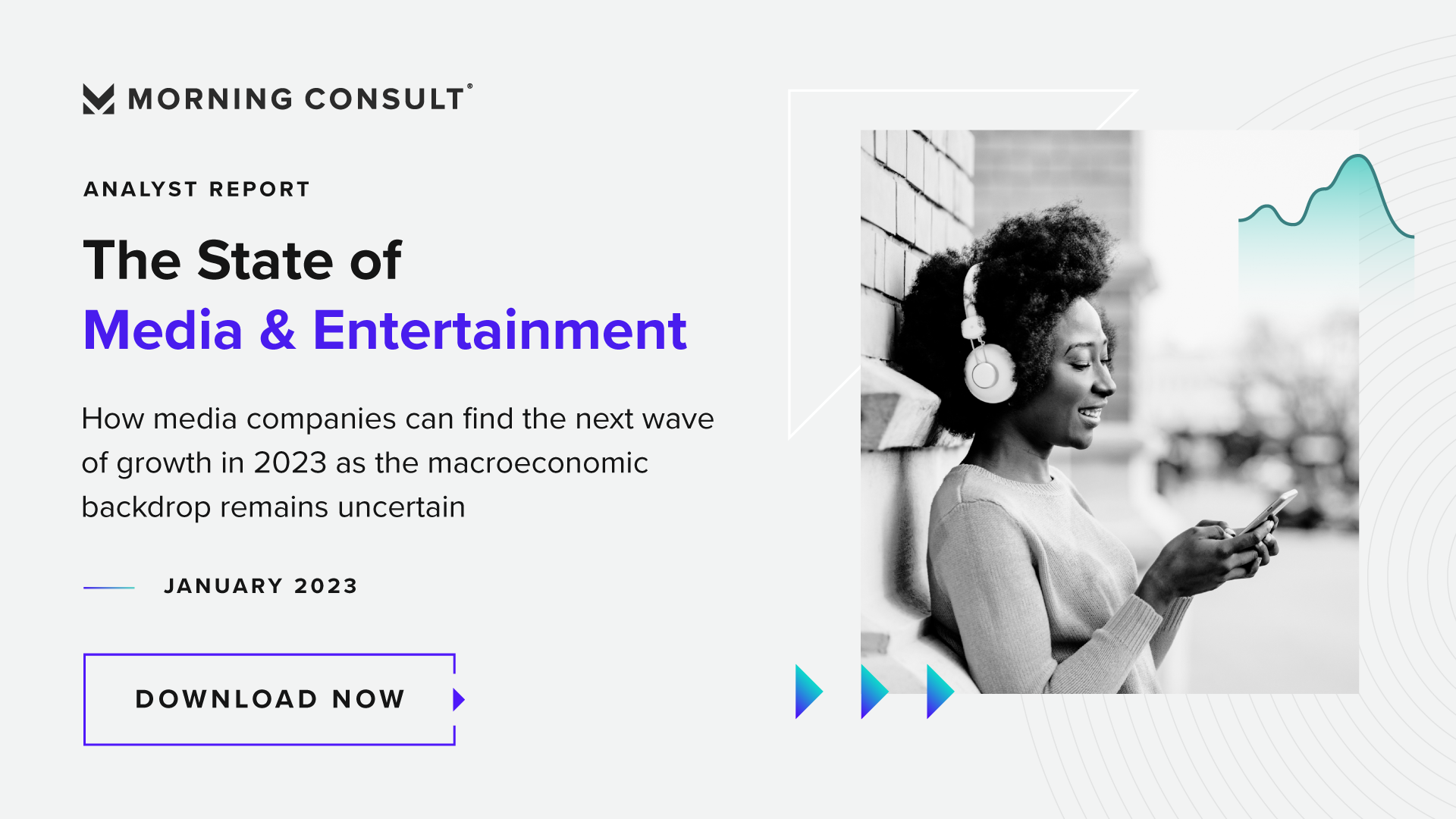 What Else You Need to Know
San Francisco 49ers' George Kittle Partners with Chubbies on Collection
Jean E. Palmieri, WWD
The line is based on the athlete's life and career and will launch this summer.
M&M's clarifies spokescandies to remain—experts weigh in on Super Bowl stunt
Jon Springer, Ad Age 
Experts see a 'tricky situation' that may produce more conversation than controversy. 
Hurts, Jefferson, Mahomes among AP NFL MVP finalists
Rob Maaddi, The Associated Press 
Jalen Hurts, Justin Jefferson and Patrick Mahomes are finalists for The Associated Press 2022 NFL Most Valuable Player and Offensive Player of the Year awards. The winners will be announced at NFL Honors on Feb. 9. A nationwide panel of 50 media members who regularly cover the league completed voting before the start of the playoffs.
Purdy goes from 'Mr. Irrelevant' to brink of Super Bowl
Josh Dubow, The Associated Press 
Brock Purdy's NFL career started with the moniker of "Mr. Irrelevant" and the weeklong trip to Newport Beach to celebrate the player picked last in the draft. With one more win, Purdy's rookie season in the NFL will end on the brightest stage of all as a starting quarterback in the Super Bowl for the San Francisco 49ers.
NFL to consider 'mechanics' of tackle that injured Cowboys' Tony Pollard
Des Bieler and Mark Maske, The Washington Post
The NFL does not believe the tackles that injured Kansas City Chiefs quarterback Patrick Mahomes and Dallas Cowboys running back Tony Pollard during last weekend's divisional-round playoff games were illegal under the current rules, multiple people familiar with the deliberations said Wednesday.
Tommy Paul and American Tennis Are Having a Moment
Christopher Clarey, The New York Times 
Paul, the first American man to reach an Australian Open singles semifinal since Andy Roddick in 2009, must now face Novak Djokovic.
PGA Tour Ramps Up Pursuit of PIF Evidence
A.J. Perez, Front Office Sports 
The PGA Tour escalated its effort to obtain a deposition from the head of Saudi Arabia's Public Investment Fund and other PIF evidence with a motion filed in federal court on Tuesday night. Attorneys for the PGA Tour requested leave to amend the counterclaim to include PIF and PIF's governor Yasir Al-Rumayyan as defendants. 
He Was Compared to Tiger Woods. So Why Did He Walk Away From Golf?
Andrew Keh, The New York Times 
Is it OK for an athlete — or anyone, really — to have an extraordinary gift and not use it? The golfer Anthony Kim apparently decided, emphatically, that it is.
In Tennis, the 'Nepo Babies' Are Everywhere
Matthew Futterman, The New York Times 
The names of a lot of the young pros on the tennis tour have a familiar ring to them. It's about more than good genes.
Fans questioned by police over Russian flags at Australian Open
Shrivathsa Sridhar, Reuters
Four supporters at the Australian Open with "inappropriate flags and symbols" are being questioned by Victoria Police following the quarter-final between Russia's Andrey Rublev and favourite Novak Djokovic, organisers Tennis Australia said on Wednesday.
IOC seeks pathway to let Russians compete at Paris Olympics
Graham Dunbar, The Associated Press 
The IOC made clear Wednesday it wants Russians to compete at the 2024 Paris Olympics as neutral athletes, in defiance of Ukraine president Volodymyr Zelenskyy's call to exclude them entirely. Citing a "unifying mission" during a time of war, the International Olympic Committee said no athlete should face discrimination based only on the passport they held.
India Women's Cricket Nets Half Billion In Sales Of Five Teams
Emily Caron, Sportico 
The five teams in India's new women's cricket league sold for more than $572 million at auction in Mumbai. Three owners of men's Indian Premier League (IPL) teams—the Mumbai Indians, Delhi Capitals and Royal Challengers Bangalore—won bids to own the women's teams, alongside coal titan Gautam Adani's conglomerate, the Adani Group, and investment firm Capri Global. 
Deadly Police Corruption in California Town Takes Center Stage in Trailer for Colin Kaepernick's 'Killing County'
Abbey White, The Hollywood Reporter 
The Hulu docuseries, produced by ABC News Studios in association with Kaepernick Media, unravels how a deadly hotel shooting changes a family and community in the face of its police force.
NY AG Letitia James presses MSG over use of facial recognition technology
Noah Sheidlower, CNBC
New York Attorney General Letitia James wants to hear from Madison Square Garden Entertainment Corporation about the company's reported use of facial recognition technology at its venues. MSG Entertainment has reportedly used the technology to identify and deny entry to multiple lawyers affiliated with law firms involved in ongoing litigation relating to the company, including those with season tickets. 
Opinions, Perspectives and Research
This email was sent by: Morning Consult
729 15th St. NW Washington, DC, 20005, US