Sports
Essential sports industry news & intel to start your day.
February 23, 2022
Electric Feel
Automakers put the pedal to the metal in their promotion of their electric offerings during Super Bowl LVI last week. In fact, seven of the nine car commercials during the big game were for electric vehicles. Lisa Whalen, Morning Consult's lead automotive and mobility analyst, writes that the relatively positive consumer response to those ads indicates that sentiment toward these types of vehicles among American consumers is on the rise. They're Electric: Automakers Resonated With EV-Interested Consumers at the Super Bowl
Top Stories
Professional services firm KPMG and beer brand Amstel Light each ended their sponsorship of golfer Phil Mickelson following the publication of his comments justifying his support of the Saudi Arabia-backed Super Golf League despite the country's human rights abuses. Mickelson apologized for his comments, which he claimed were meant to be off the record, and said he has given his corporate partners the option to pause or end their relationships with him. (

Sportico

)

Former Miami Dolphins coach Brian Flores and his attorneys said he forfeited the millions of dollars remaining on his contract by declining to sign a two-year non-disparagement agreement presented to him by team owner Stephen Ross upon his dismissal last month, instead opting to file his discrimination lawsuit against the NFL and several teams. The Dolphins said it is "categorically false" that Ross tried to get Flores to sign an NDA, but Flores' attorneys pushed back by posting screenshots to Twitter of what they claim are the draft agreement and payment termination notice. (

ESPN

)

D.C. United signed a kit sponsorship deal with Blockchain technology company XDC Network that sources familiar with the arrangement said runs for three years and is worth $6 million annually. The agreement represents a raise from the $4 million that United received from its previous uniform sponsor, technology company Leidos, and makes it the second club in MLS to have a crypto-related company as a shirt sponsor after Inter Miami. (

The Athletic

)
Events Calendar (All Times Local)
A MESSAGE FROM MORNING CONSULT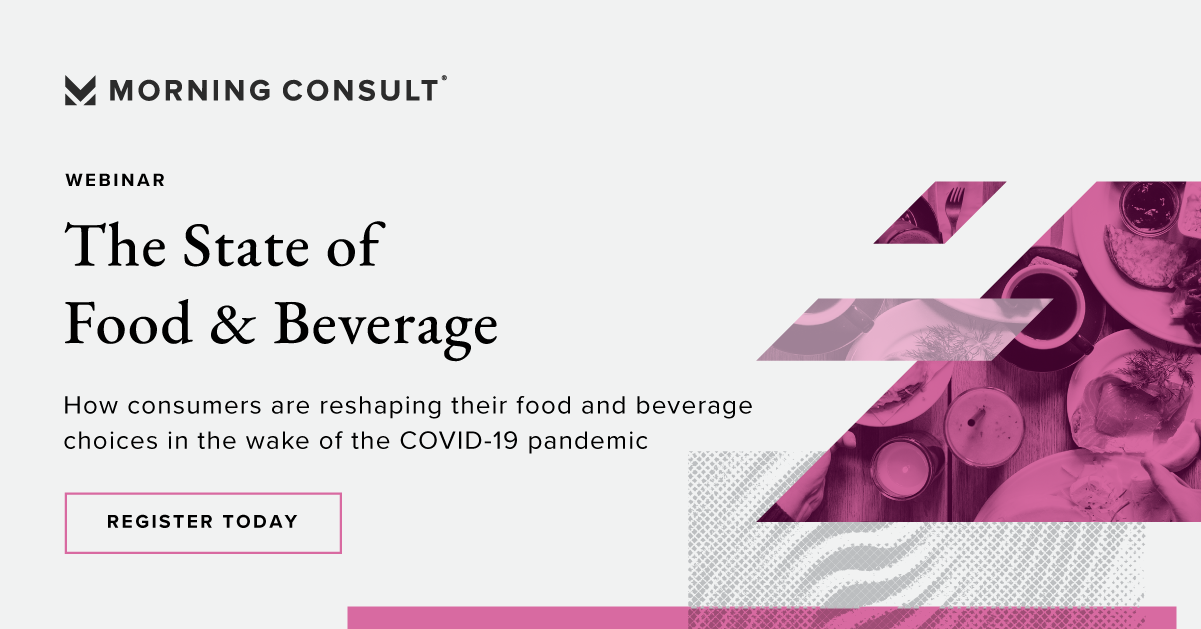 What Else You Need to Know
Disney Ad Sales Dunks NCAA Women's Hoops Tournament
Jon Lafayette, Broadcasting & Cable
Disney Advertising Sales said it has sold all of the commercial inventory for the 2022 NCAA Division 1 Women's Basketball Tournament. Disney Ad Sales said the tournament drew 14 sponsors, including Capital One, which returns as the presenting sponsor.
WFAN's 'Carton & Roberts' reclaim lead over Michael Kay in first month of winter book
Andrew Marchand, New York Post
After losing the fall book to ESPN New York's "The Michael Kay Show," Carton and Roberts are in the midst of a comeback. The duo took the first month of the winter book with a share of 6.1 to Kay's 4.9, according to Nielsen Audio Ratings.
Ten Startups Selected for Comcast NBCU SportsTech Accelerator
George Winslow, TV Tech
Comcast has selected 10 startups for the second class of the Comcast NBCUniversal SportsTech Accelerator. The PGA Tour and WWE have been added as advisors, joining NBC Sports, Sky Sports, GOLF, Comcast Spectacor, NASCAR, U.S. Ski & Snowboard, USA Cycling and USA Swimming.
Lawmakers seek to end lucrative tax breaks for pro stadium construction
Liz Clarke, The Washington Post
Allegations of widespread sexual harassment in the Washington Commanders workplace and dissatisfaction with the NFL's response have revived congressional interest in eliminating a lucrative tax break that professional sports teams routinely use to help fund new stadiums. Three Democrats reintroduced the "No Tax Subsidies for Stadiums Act," which would do just that, effective immediately upon enactment.
The N.F.L. draft scouting combine will loosen its virus restrictions over fears of a player boycott.
Emmanuel Morgan and Jenny Vrentas, The New York Times
The National Invitational Camp, the organization that operates the N.F.L.'s annual scouting combine, relaxed Covid-19 restrictions for draft prospects scheduled to attend next week's event in Indianapolis amid fears of a potential boycott. More than 300 players are expected to attend the weeklong event.
Judicial approval of NFL race-norming fix coming 'any day,' but concerns remain
Daniel Kaplan, The Athletic
The NFL at first fought the lawsuit filed in 2020, arguing race norming was standard practice for neurological testing. Under public pressure, and following concern expressed by Judge Anita Brody, the parties went back into negotiations and reached a preliminary resolution, which is awaiting the judge's approval.
Commanders concede, amend criticized logo to avoid confusion over Super Bowl-winning seasons
Zac Al-Khateeb, The Sporting News
The Commanders are amending their much-criticized crest — part of the worst-kept rebranding secret in sports — to avoid confusion over the franchise's championship seasons. Washington conceded that the crest was confusing, and updated it to reflect the seasons the franchise won the Super Bowl — not the calendar year in which the games occurred.
Bengals to lose one of their biggest corporate sponsors
Liz Engel, Cincinnati Business Courier
The Cincinnati Bengals will lose one of their largest corporate sponsors this month, and the Covid-19 pandemic — not the team's heartbreaking loss in Super Bowl LVI — is largely to blame as the organizations mutually part ways. The move ends a seven-year, $2 million annual contract with the team.
How The NBA Uses Its Data On Referees
Ben Dowsett, FiveThirtyEight
Who has access to it? How is it used within the NBA's officiating department, both for training and advancement purposes? How involved can NBA teams be in this process, and how do team decision-makers feel about it?
Little progress toward collective bargaining agreement as talks continue between MLB, MLBPA
Jesse Rogers, ESPN
Day 2 of in-person meetings Tuesday between Major League Baseball and the MLBPA once again produced little progress toward a new collective bargaining agreement while the league actually viewed the negotiations as a step back. The union cut down on its proposal for players to enter arbitration after two years, but countered that by asking for more in its minimum salary structure.
Justin Turner on the blockchain? An inside look at MLB's next-gen NFT strategy and the risks it faces
Bill Shea, The Athletic
Major League Baseball, if it ever settles its owners' strike, plans to wade further into the rapidly growing non-fungible token trend in 2022 and beyond. MLB and Candy Digital are not yet talking specifics about upcoming NFT projects, but the expectation is more digital player cards and special deals to commemorate milestones, major events, history, etc.
Former Ducks GM Bob Murray joins Flames as scout: Sources
Eric Stephens, The Athletic
Former Anaheim Ducks general manager Bob Murray, who resigned from his position on Nov. 10 after the team investigated accusations of improper professional conduct with players and staff, has joined the Calgary Flames as a scout, sources said.
D-I Council meeting to set stage for NIL report
Michael Smith, Sports Business Journal
The D-I Council has been given roughly two months to file a report on the effects of NIL on schools and athletes. The council will meet Wednesday for the first time to decide what process they'll follow to research and write the report.
Marshall University files lawsuit against Conference USA
Grant Taylor, The Huntington Herald-Dispatch
Marshall University filed a lawsuit against Conference USA in Cabell County Circuit Court on Tuesday in an effort to facilitate its early exit from the conference. Marshall is seeking relief in the form of a declaratory judgment and temporary, preliminary and permanent injunctions against Conference USA in proceeding with arbitration.
With SEC assist, Arkansas has record profit in FY 2021
Paul Gatling, Talk Business & Politics
The University of Arkansas athletic department reported a 7.3% revenue increase during the 2021 fiscal year and an overall department surplus of a record $20.8 million. A financial bailout from the Southeastern Conference (SEC) is primarily responsible.
How Mississippi State athletics managed its revenue and expenses in a pandemic-defined fiscal year
Andy Kostka, Mississippi Clarion Ledger
The Mississippi State athletic department weathered the first full fiscal year under the pressure of the COVID-19 pandemic by cutting costs in several areas while receiving a major boost from the SEC. Mississippi State's total operating revenue for the 2021 fiscal year, which runs July 1, 2020 to June 30, 2021 was $112,890,415.
MLS is 'bullish' on Las Vegas for expansion; D.C. United trades Júnior Moreno's rights
Steven Goff, The Washington Post
MLS is aiming to finalize a deal this spring for Las Vegas to become its 30th team, Commissioner Don Garber said Tuesday. The city has been atop MLS's list for some time, and should an agreement be reached, it would have a presence in three of the top five sports leagues in the United States.
Charlotte FC nets Coca-Cola Consolidated as soft-drink sponsor
Erik Spanberg, Charlotte Business Journal
Coca-Cola Consolidated Inc. has signed on as Charlotte FC's official soft-drink sponsor, the Major League Soccer club confirmed today. In addition to Coke becoming the team's soft drink, sister brand Dasani will be the only water sold inside the stadium.
UEFA under pressure over Gazprom sponsorship as Ukraine crisis escalates
Samuel Agini et al., Financial Times
UEFA is under mounting pressure over its ties to Russian state energy company Gazprom after Vladimir Putin's decision to order troops into Ukraine. The crisis has forced UEFA to consider moving this season's Champions League final from St Petersburg.
Liverpool Inks With U.S.-Based Cloud Storage Company
Asli Pelit, Sportico
English Premier League powerhouse Liverpool F.C. is launching a partnership with a Boston-based cloud storage company, Wasabi Technologies. Nearly half of EPL clubs have similar partnerships with tech firms, but most are from Europe.
Churchill Downs Inc. purchases Colonial Downs
Matt Hegarty, Daily Racing Form
Churchill Downs Inc. has reached an agreement to purchase "substantially all" of the assets owned by Peninsula Pacific Entertainment, including Colonial Downs in Virginia and its off-track betting network. The transaction, which also includes casinos in upstate New York and in Iowa, will cost $2.45 billion.
Andretti team adds quantum computing partner
Marshall Pruett, RACER
Under a new multi-year agreement with Zapata Computing, Andretti's four-car Honda-powered team receives "brand sponsorship and a multi-million-dollar agreement to deploy and leverage Zapata's platform, Orquestra, in search of race day success with advanced analytics and quantum techniques."
N.C. State plans on-campus esports facility in Raleigh
Trent Murray, Sports Business Journal
N.C. State has received $16 million from the state government for the construction of an on-campus esports facility. NCSU Vice Chancellor for IT Marc Hoit said that $12 million of the funding will be used for the venue itself, with $4 million allocated to create a mobile arena.
Caesars Climbs After Announcing Cutback in Sports Betting Spend
Christopher Palmeri, Bloomberg
Caesars Entertainment Inc. jumped in after hours trading after the company said it would sharply reduce advertising spending for sports betting after accomplishing its customer acquisition goals. Caesars quickly captured the No. 1 spot in the New York mobile sports betting market after the state allowed such wagers last month.
Amtrak taps Source Communications for return to sports sponsorship
Terry Lefton, Sports Business Journal
Some five years after Amtrak exited as a longtime sports marketing brand, it's returning to the fold. After a review, Amtrak has quietly named Hackensack-based Source Communications as its sports agency of record.
Opinions, Editorials, Perspectives and Research
Adam Silver, the NBA and the Unsaid Reason for Stopping Locker Room Access
Ethan Strauss, House of Strauss
Silver's comments from this All-Star Weekend on potentially ending locker-room media access were muddled and self-contradictory, but also unintentionally revealing.
U.S. Soccer, USWNT Settle Labor Case Shaped by Public Sentiment
Michael McCann, Sportico
The settlement ends a case that stood to cause long-term damage to the U.S. soccer brand at a critical juncture in the sport's growth. The deal will enable U.S. Soccer to promote the sport without accusations of sexism in pay clouding its positions.
Israel must learn from the Enes Freedom case
Emily Schrader, The Jerusalem Post
The US economy (and even culture) has become far too dependent on China. The result? Incidents such as what is occurring to Muslim NBA player Enes Kanter Freedom today: a culture of fear that silences critics and all those exercising their democratic right to free speech.
This email was sent by: Morning Consult
729 15th St. NW Washington, DC, 20005, US