Sports
Essential sports industry news & intel to start your day.
May 13, 2022
Top Stories
Greg Norman, chief executive of the Saudi Arabia-backed LIV Golf Invitational Series, received backlash for describing the 2018 killing of Washington Post journalist Jamal Khashoggi in the Saudi consulate in Istanbul as a "mistake" during a promotional news conference, including from Khashoggi's fiancée, Hatice Cengiz, who called the remark "so hurtful." LIV Golf, which is scheduled to have its first tournament next month, later issued a statement that attempted to clarify Norman's comments, saying the killing of Khashoggi "was reprehensible." (

ESPN

)

The Super Bowl champion Los Angeles Rams will kick off the NFL season on Thursday night, Sept. 8, when they host the Buffalo Bills. The 2022 season will be busy around the holidays, with three games scheduled on Christmas Day and 14 games to be held on New Year's Day, which will force some college football bowl games to adjust their schedules away from Jan. 1. (

The Associated Press

)

Rich Strike, the colt who shocked the horse racing world by winning the Kentucky Derby as a long shot, will not compete in the Preakness Stakes on May 21, ending the possibility for a Triple Crown champion this year. Rick Dawson, Rich Strike's owner, said the team will turn the focus to preparing for the Belmont Stakes, scheduled for June 11. (

Reuters

)
Events Calendar (All Times Local)
A MESSAGE FROM MORNING CONSULT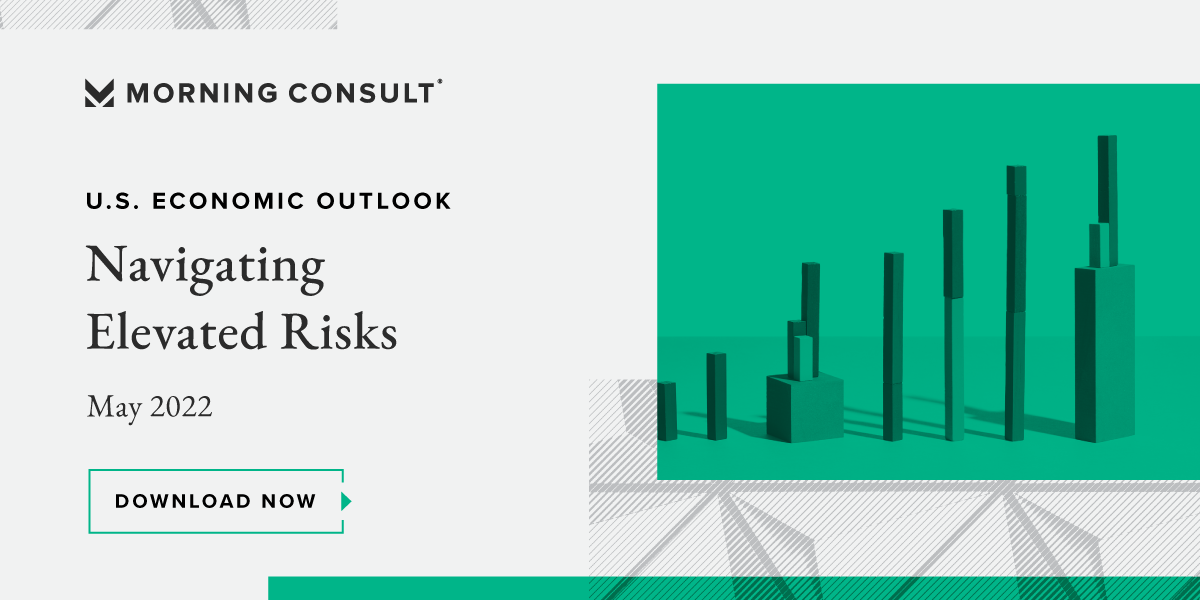 What Else You Need to Know
NBC Sports names Maria Taylor host of 'Football Night in America'
Analis Bailey, USA Today
NBC Sports has named Maria Taylor the new host of Football Night in America, the network announced Thursday. Taylor made her debut on the show as a co-host last season. 
Amazon Prime Video gets solid 1st slate from NFL
Joe Reedy, The Associated Press
A defensive coordinator trying to put together a game plan to stop Justin Herbert or Patrick Mahomes has an easier task than the NFL trying to put together the schedule for Thursday Night Football.
Inside the mind of scoop-obsessed Shams Charania with his own free agency looming
Ryan Glasspiegel, New York Post
Asking reporters to name their biggest scoops is like asking a parent to pick a favorite child, but Shams Charania reckons the scoop of his that might have had the biggest "magnitude" was Rudy Gobert testing positive for COVID-19 in March of 2020.
Stanley Cup hot on cable, though lack of network games an issue
Sports Media Watch
The Stanley Cup Playoffs is off to a hot start on cable, though the lack of games on broadcast television is an issue.
Spotify Elevates Bill Simmons While Gimlet Cofounder Departs
Ashley Carman, Bloomberg
Spotify Technology SA is expanding the responsibilities of some of its biggest podcast leaders, a sign that the audio-streaming company is sticking to its plan of becoming a leader in the area despite investor skepticism. 
NFL players turned broadcasters have warnings for Tom Brady when he goes in TV booth
Sam Farmer, Los Angeles Times
Tom Brady confirmed this week that, after his playing career is done, he will turn his attention to TV, becoming NFL lead analyst for Fox.
Guardians have no new COVID-19 cases, coach Willis to manage
Tom Withers, The Associated Press
The Cleveland Guardians reported no new COVID-19 cases Thursday, a day after an outbreak inside their clubhouse caused a postponement in Chicago and sent manager Terry Francona and five coaches home from a road trip.
The Yankees Fan Yankees Fans Like to Watch Watching the Yankees
Zach Helfand, The New Yorker
Joseph Solano, better known as JoezMcFly, who makes a living live-streaming his reactions to baseball games, exults the morning after Aaron Judge's walk-off home run against the Toronto Blue Jays.
MLB Hitters Are Not Living Up to Their Expected Offensive Production
Emma Baccellieri, Sports Illustrated
You see a ball that has been hit squarely, going back, back, back. You hear it. This is a home run. How could it not be? It's gone. It simply has to be… until it dies on the track, nestled comfortably in the glove of a waiting outfielder.
Opinions, Editorials, Perspectives and Research
This email was sent by: Morning Consult
729 15th St. NW Washington, DC, 20005, US