Sports
Essential sports industry news & intel to start your day.
January 24, 2023
Today's Top News
Los Angeles Angels owner Arte Moreno announced the MLB franchise is no longer on the market after the advertising and real estate billionaire explored a possible sale five months ago, saying in a statement "our hearts are with the Angels." A source familiar with Moreno's thinking said it became increasingly difficult for the 76-year-old, who has owned the team for two decades, to part ways amid the sales process, which was predicted to secure a price tag around $2.5 billion. (

ESPN

)

The most valuable sports empire is Liberty Media Corp., which is worth $21 billion and whose primary sports portfolio includes Formula One and MLB's Atlanta Braves, according to research conducted by Forbes, followed by Kroenke Sports & Entertainment, which owns the Los Angeles Rams and Denver Nuggets, and Dallas Cowboys owner Jerry Jones. The world's top 25 most valuable sports empires are worth $174 billion, an increase of 23% from 2022, per Forbes. (

Forbes

)

ESPN said it inked a media rights pact with the Association of Pickleball Professionals to stream more than 200 hours of live coverage from eight events on ESPN+, as well as broadcast eight recap shows on ESPN2. ESPN's coverage of the 2023 APP season begins next month at the Daytona Beach Open, with additional coverage to come from the New York City Open in May and the tour's season finale in Houston later this year. (Variety)
A MESSAGE FROM MORNING CONSULT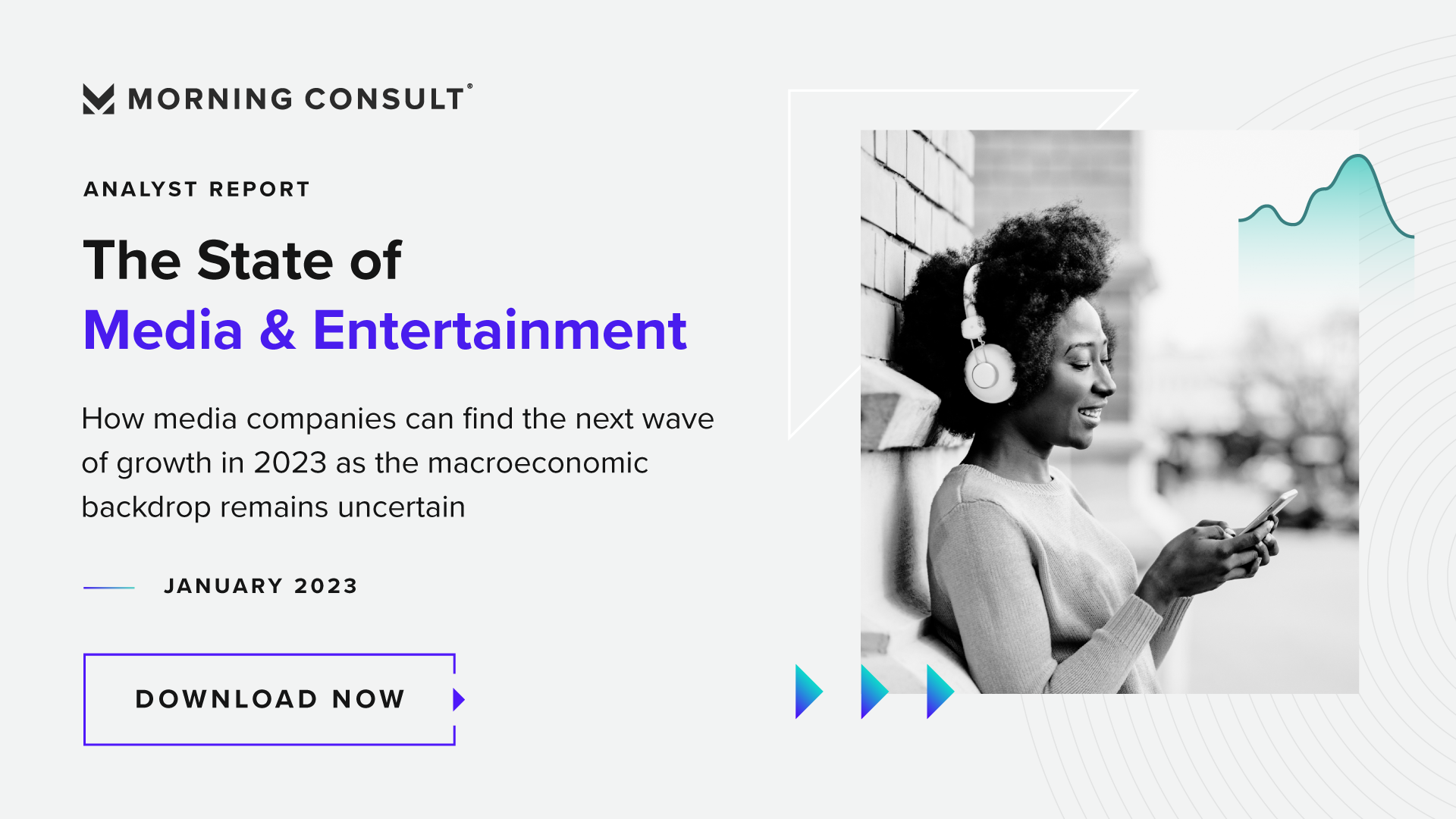 What Else You Need to Know
LIV Golf's TV questions answered
John Ourand, Sports Business Journal 
#NotSoHumbleBrag: Way back in December, I predicted that LIV Golf would cut a TV deal with Nexstar.
Fox's Shannon Sharpe Apologizes for Incident at Grizzlies-Lakers Game
Mike McDaniel, Sports Illustrated 
Undisputed host Shannon Sharpe opened Monday's show with an apology for his role in a sideline altercation with multiple Grizzlies players and the father of Memphis star Ja Morant on Friday night at Crypto.com Arena in Los Angeles.
Knicks radio analyst Brendan Brown fired after harassment allegations
Andrew Marchand, New York Post
Knicks radio analyst Brendan Brown was fired by MSG Networks after allegations of verbal harassment were looked into by the network's human resources department, The Post has learned. 
NBA insiders Chris Haynes, Marc Stein teaming up for new podcast
Andrew Marchand, New York Post
Turner Sports' Chris Haynes and former ESPNer Marc Stein are starting a podcast about the NBA, according to sources. The iHeart-produced pod, which will be called "#thisleague UNCUT" is scheduled to debut later this month.
Lisa Guerrero details 'Monday Night Football' debacle, chasing 'bad guys' in new book
Daniel Brown, The Athletic 
Guerrero struggled to find her voice on the NFL sidelines but as an investigative reporter: "I do confrontations every day."
Jeff Bezos may sell Washington Post to buy Commanders, investors say
Josh Kosman, New York Post
Does Jeff Bezos love football more than he loves newspapers? That's a question getting tossed around the nation's capital as its NFL franchise hits the block.
Tom Brady isn't sure what he's going 'to f–king do' yet with NFL future
Ryan Glasspiegel, New York Post
All quiet on the Tom Brady front. Brady appeared on his weekly SiriusXM podcast, "Let's Go!" with Jim Gray, and was asked if he has a timetable as to when he will decide whether he will retire or return for a 24th NFL season.
He Was the Last Pick of the Draft. He Became the 49ers' Savior.
Andrew Beaton, The Wall Street Journal 
Brock Purdy was Mr. Irrelevant. Then the rookie quarterback led the San Francisco 49ers to the NFC Championship Game.
Inside the Kansas City Chiefs' TikTok Dominance
Jacob Feldman, Sportico 
The Kansas City Chiefs have a league-high 2.5 million TikTok followers as they have gotten more creative on the platform.
Chiefs QB Mahomes 'OK,' receiving treatment for high-ankle sprain -coach
Amy Tennery, Reuters
Quarterback Patrick Mahomes is receiving treatment for a high ankle sprain, Kansas City Chiefs coach Andy Reid said on Monday, with the red-hot Cincinnati Bengals waiting for them in the AFC Championship.
How 'woke' M&M's are impacting the brand's Super Bowl strategy
Jon Springer, Ad Age 
Maya Rudolph to star in M&M's ad; candies headed to "new pursuits."
SEC/Big Challenge will feature marquee nonconference games
John Marshall, The Associated Press 
Conference races across the country are getting tight as the regular season winds toward the finish. The Big 12 and Southeastern conferences will take a break from league games on Saturday to play each other, gifting college basketball fans with some marquee midseason nonconference games.
How St. Thomas Is Making A Historic Transition from D-III to D-I
Amanda Christovich, Front Office Sports 
The University of St. Thomas, a private college in the Twin Cities, generated major buzz last week when it received a $75 million check for a new basketball and hockey arena — the largest university donation in the state of Minnesota and the ninth-largest in college sports history.
Premier League Valuations 2023: Man United Leads At $5.95 Billion
Kaurt Badenhausen, Sportico 
United is worth $5.95 billion (£4.8 billion), according to Sportico's calculations, 26% ahead of second-ranked Liverpool ($4.71 billion). Manchester City ($4.43 billion), Arsenal ($3.6 billion) and Chelsea ($3.47 billion) round out the top five on our visualization.
Scandals highlight lack of women coaches at top of US soccer
Anne M. Peterson, The Associated Press 
Twila Kilgore knew her career path when she was just 12 years old, thanks to a youth soccer coach who used to drive her to practice. During those rides, she got to hear "all the behind-the-scene things that were happening" and was "exposed to what a coach actually does," she said. "I pretty much knew then that when I was done playing, I would coach."
On His First Trip Outside the U.S., a College Tennis Star Breaks Out in Australia
Joshua Robinson, The Wall Street Journal 
Ben Shelton, a 20-year-old star at the University of Florida, has reached the quarterfinals of the Australian Open in only his second appearance at a Grand Slam tournament.
Collin Morikawa, Adam Scott added to TGL Monday league headed by Tiger Woods, Rory McIlroy
Tim Schmitt, Golfweek
TGL will be comprised of six teams of three PGA Tour players competing in 15 regular-season matches on Monday nights starting January 2024. The contests will be on virtual courses where fans can watch every shot live on primetime television.
LIV Golf team championship moving to Saudi Arabia
Mark Schlabach, ESPN
The LIV Golf League's team championship is moving from Trump National Doral in Miami to Saudi Arabia in November, LIV Golf sources confirmed to ESPN on Monday.
LIV Golf Alleges Condoleezza Rice 'Attempted to Influence' DOJ
A.J. Perez, Front Office Sports 
Former Secretary of State and Denver Broncos co-owner Condoleezza Rice was among the Augusta National Golf Club members the PGA Tour allegedly used to "wield extraordinary power both within and outside the golf world" to thwart LIV Golf, according to a court filing on Monday.
Amazon Studios to Release Nike-Michael Jordan Film in Theaters
Doug Greenberg, Front Office Sports 
The story of one of the most important athlete partnerships of all time is getting the big screen treatment. On Monday, Amazon Studios announced that its production "AIR" will release globally in theaters on April 5, 2023.
Opinions, Perspectives and Research
This email was sent by: Morning Consult
729 15th St. NW Washington, DC, 20005, US