Sports
Essential sports industry news & intel to start your day.
March 17, 2023
Today's Top News
Charlotte Hornets owner Michael Jordan is reportedly in "serious talks" to sell a majority stake to a group fronted by the team's minority owner Gabe Plotkin and Atlanta Hawks minority owner Rick Schnall, both of whom would also likely serve as the organization's co-governors but a deal is not said to be imminent. Jordan, who paid $275 million for a majority stake in the Hornets 13 years ago and is the league's only Black majority owner, is expected to keep a minority stake in the franchise if a deal is completed, a source said. (

ESPN

)

FIFA President Gianni Infantino announced the prize money for the 2023 women's FIFA World Cup will be $150 million, including $42 million distributed to teams whose players participated in the tournament, marking a three-fold uptick from 2019. The total prize money for last year's men's World Cup was $440 million, but there could be pay parity for future men's and women's World Cups in 2026 and 2027, a "most complicated" initiative that will depend on sponsorships and money from broadcasts, according to Infantino. (

Reuters

)

Georgia defensive tackle Jalen Carter pled no contest to misdemeanor charges of reckless driving and racing related to a car crash that killed Bulldogs offensive lineman Devin Willock and Georgia recruiting staffer Chandler LeCroy. The top NFL draft prospect was given 12 months' probation, a $1,000 fine and a 120-day driving suspension, while he must also complete 50 hours of community service and a defensive driving course as part of the agreement. (The Associated Press)
A MESSAGE FROM MORNING CONSULT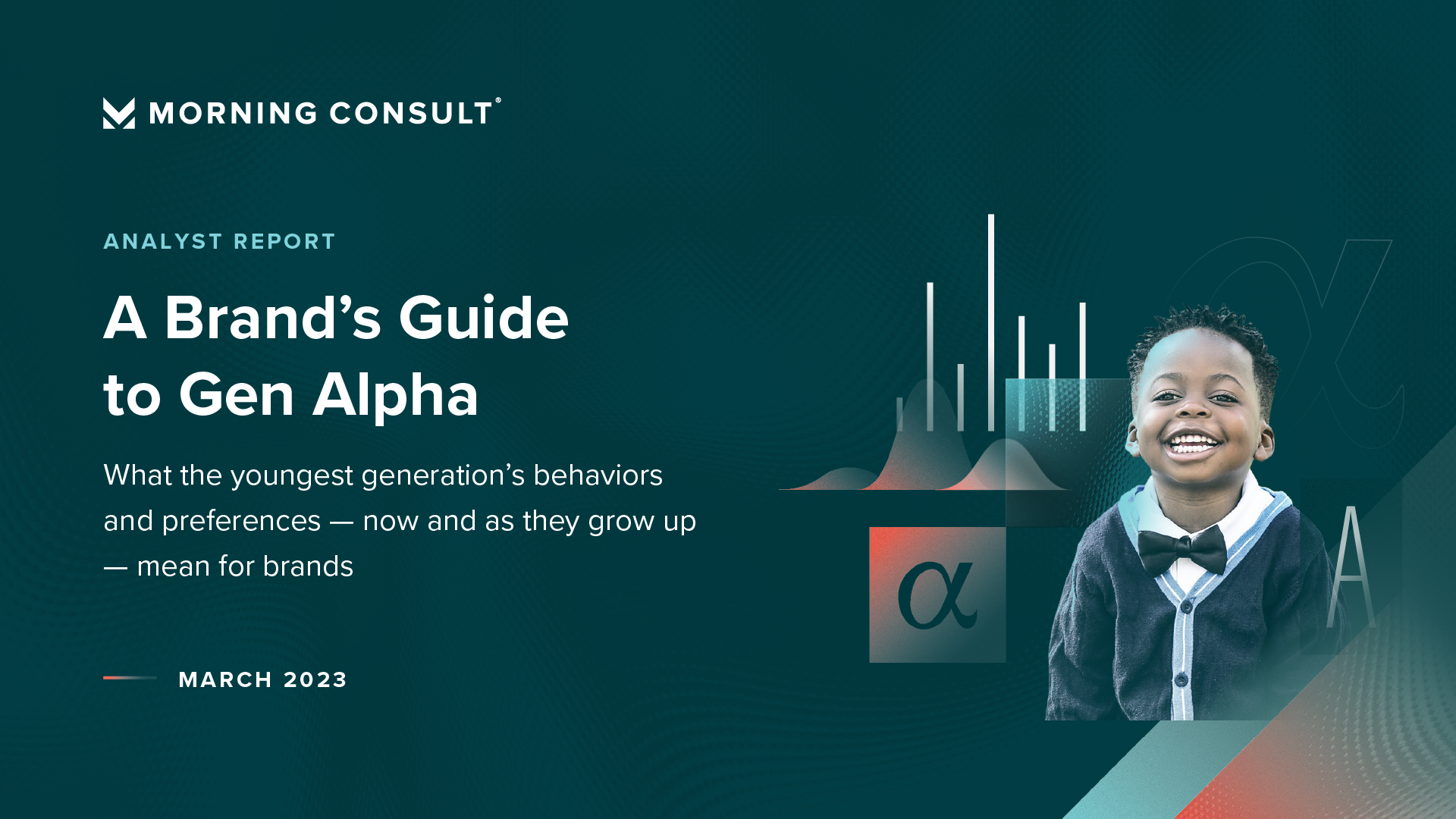 What Else You Need to Know
Yankees manager Aaron Boone joining Jomboy Media
Andrew Marchand, New York Post
Aaron Boone is becoming a podcaster this season, the Yankees manager told The Post. The manager of the Yankees traditionally has a once-a-week, six-figure paid spot on either the radio flagship of the team, WFAN, or with its rival station, ESPN New York.
Michael Kay opts for massive ESPN New York deal over retirement
Andrew Marchand, New York Post
Michael Kay will stay on his ESPN New York afternoon show, he announced Thursday. It is a seven-figure deal per year and is for multiple years, according to sources. 
Baseball Warns Bankrupt Broadcaster to Pay Up, or Fight in Court
Steven Church, Bloomberg
Major League Baseball warned America's biggest local broadcaster of professional sports games that it must televise hundreds of upcoming baseball games — and pay the related fees — even though the company is in bankruptcy.
Sources detail Troy Aikman's rocky relationship with MNF crew in wake of production shakeup
Sean Keeley, Awful Announcing 
Last Friday, ESPN announced that MNF director Jimmy Platt and producer Phil Dean were being swapped out for Derek Mobley and Steve Ackels, respectively. The move caught the attention of the sports media world given that MNF's 2022-2023 season was, in large part, considered a successful operation, including the way the broadcast team handled the Damar Hamlin injury.
Aaron Rodgers-Backed Firm Hits It Big In Dog Food Investments
Jacob Feldman, Sportico 
When Nate Raabe co-founded RX3 Growth Partners with NFL QB Aaron Rodgers and Roth Capital CEO Byron Roth, he didn't foresee the firm investing in dog food. Launched in 2018, RX3 positioned itself as a growth equity firm backed by athletes and celebrities (which make up roughly half the investor base) as well as professional investors.
Joel Embiid, Nikola Jokic and why this NBA MVP race just got good
Tim Bontemps, ESPN
Exactly one month ago, ESPN released its second of three straw polls tracking the NBA's Most Valuable Player race for the 2022-23 season, and it had a very clear result: Denver Nuggets center Nikola Jokic as the heavy favorite to claim his third straight award.
Henderson, Princeton stun Arizona 59-55 in NCAA Tournament
Josh Dubow, The Associated Press 
Ryan Langborg lifted Princeton to its first lead with 2:03 to play and the Tigers used a late-game run to earn their first NCAA Tournament win in 25 years, topping No. 2 seed Arizona 59-55 on Thursday.
The NCAA Women's Basketball Tournament Is South Carolina's to Lose
Rachel Bachman, The Wall Street Journal 
The defending champion Gamecocks could face challenges from fellow No. 1 seeds Indiana, Stanford and Virginia Tech.
AT&T's Lily Hams It Up With NCAA Stars—Past and Present—in March Madness Ad Blitz
Leslie Blount, Adweek
The spots from BBDO LA are part of a large-scale marketing push for the major tournament sponsor.
Bracket Madness Could Cost Employers Billions, Study Projects
Owen Poindexter, Front Office Sports
Office pools are a March Madness tradition in many workplaces, but the hours spent filling out brackets take a sizable chunk out of the workday, according to one firm's analysis. U.S. employers lose $17.3 billion in productivity, per estimates by Challenger, Gray & Christmas.
At Men's March Madness, $170M Is Up For Grabs
Amanda Christovich, Front Office Sports
In 2023, the NCAA will send $170 million to schools from the "Basketball Performance Fund," and $10 million for participating in the tournaments. The total NCAA revenue distribution for 2023 will top $638 million, according to NCAA documents.
A Top WME Agent Ushers in New Era of College Sports with NIL: Bloomberg deals
Kamaron Leach, Bloomberg
It's the second year of games since the NCAA for both men and women ushered in a new era of sports allowing university athletes to make money from marketing their name, image or likeness. 
Alabama's Greg Byrne refutes story placing Kai Spears at shooting
Alex Scarborough, ESPN
Alabama athletic director Greg Byrne refuted a New York Times report placing men's basketball walk-on Kai Spears at the scene of a shooting in January, saying it was "inaccurate" and "untrue."
Pitino again a hot commodity at 70 and with checkered past
Ralph D. Russo, The Associated Press
It's a March Madness tradition as predictable as a 12-5 upset. A successful coach at a small school enters the NCAA Tournament with speculation swirling about being a candidate at a more glamorous school, forcing that coach to dodge questions about his future before the most important games of the season.
Newcastle United Owner Said to Discuss Multiclub Move With 777
David Hellier, Bloomberg
777 Partners LLC is considering raising new capital to back its portfolio of football clubs and has held talks with owners of Newcastle United FC about making a potential investment, people with knowledge of the matter said.
Argentina friendly sold out in ticket frenzy
Ramiro Scandolo and Janina Nuno Rios, Reuters
Tickets for Argentina's first game since they lifted the World Cup sold out as more than 1,500,000 people tried to buy them despite high prices in a country battling with rising inflation.
FIFA drops plan for Saudi agency to sponsor Women's World Cup
Kelsey Ables, The Washington Post
FIFA has scrapped plans to have the tourism agency of Saudi Arabia sponsor the 2023 Women's World Cup, the soccer body's president Gianni Infantino said.
NWSL's KC Current Tap SeatGeek for New Soccer Stadium Ticketing
Emily Caron, Sportico 
The Kansas City Current have extended their partnership with SeatGeek through at least the 2024 season—when the NWSL club's new stadium is set to open. SeatGeek will ticket the club's inaugural season at Kansas City Current Stadium at Berkley Riverfront Park, the first venue built specifically for a women's professional soccer team.
Opinions, Perspectives and Research
This email was sent by: Morning Consult
729 15th St. NW Washington, DC, 20005, US