Sports
Essential sports industry news & intel to start your day.
October 13, 2021
Top Stories
The NFL Players Association plans to petition for the release of the roughly 650,000 emails reviewed as part of the investigation into workplace misconduct at the Washington Football Team following the unearthing of offensive emails sent by Jon Gruden that led to his resignation as Las Vegas Raiders coach. An NFL spokesperson said the league, for confidentiality reasons, does not plan to release the emails or any other material related to the investigation. (

USA Today

)

The Brooklyn Nets decided that guard Kyrie Irving will not play for the team until he is able to fully participate by complying with New York City's COVID-19 vaccine mandate, as opposed to allowing him to have "part-time availability" for select road games. New York's vaccine requirement calls for anyone entering an indoor gym, including Brooklyn's Barclays Center and Manhattan's Madison Square Garden, must have had at least one COVID-19 vaccine shot. (

ESPN

)

The NHL's 32nd franchise, the Seattle Kraken, made its regular-season debut against the Vegas Golden Knights, losing 4-3 on the road after overcoming a three-goal deficit to tie the game in the third period. (Yahoo Sports) The Kraken's inaugural game was part of an NHL opening-night doubleheader on ESPN, along with the Pittsburgh Penguins' 6-2 win over the Tampa Bay Lightning, marking the first time since 2004 that live NHL action aired on the Walt Disney Co.-owned cable network. (Yahoo Sports)
Events Calendar (All Times Local)
A MESSAGE FROM MORNING CONSULT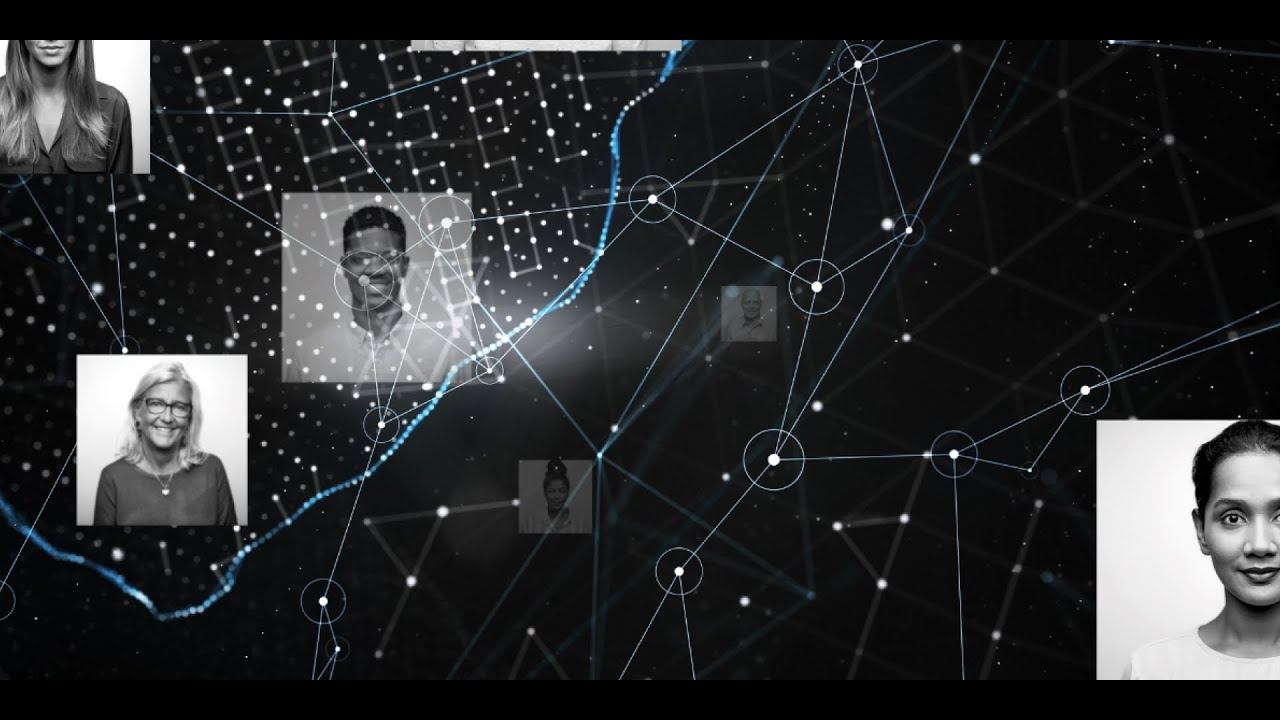 What Else You Need to Know
NFL Sunday Night Ratings Power Through Weather Delays, PBJs
Anthony Crupi, Sportico
The NFL's ratings resurgence appears durable enough to weather just about any setback thrown at it, so much so that a 62-minute rain delay during Sunday's Bills-Chiefs game didn't have the anticipated dampening effect on NBC's deliveries. According to Nielsen live-plus-same-day data, the hour-plus added on to the Sunday Night Football halftime show may have taken a bite out of NBC's overall ratings, but the long cool-down period didn't sink the broadcast.
CAA World Congress: Manfred critical of Sinclair
John Ourand, Sports Business Journal
Asked about Sinclair's claim that it is close to obtaining the necessary rights to launch a direct-to-consumer RSN service, MLB Commissioner Rob Manfred said the accurate statement would be that Sinclair does not have enough digital rights from enough clubs in order to have a viable direct-to-consumer product.
IMG Hires Former Sky Sports MD Barney Francis To "Lead Production Into New Era"
Max Goldbart, Deadline
IMG has hired former Sky Sports MD Barney Francis to "lead its production business into a new era." During a 20-year spell with Sky, which included more than a decade as Sky Sports MD, he oversaw a doubling of its channel offering to 11, adding premium sports such as Formula 1, golf's Masters and the NBA.
Sports Streaming Rights Prove Valuable in Period of Disruption
Rafael Canton, Adweek
Sports provides a unique opportunity for streamers since it's live content that can't be replicated. Both ESPN+ and CBS streaming service Paramount+ have delved deeper into up-and-coming sports and those that didn't get much attention on linear TV.
How the NFL Learned Months Ago of the Offensive Emails that Cost Jon Gruden His Job
Andrew Beaton, The Wall Street Journal
NFL commissioner Roger Goodell was briefed on the email investigation findings last week. The league planned to present its findings to the Raiders at an in person meeting that had not yet been scheduled, people familiar with the matter said. 
Skechers dumps former Raiders coach Jon Gruden as brand ambassador after homophobic, misogynistic emails surface
Lorenzo Reyes, USA Today
In the fallout from former Las Vegas Raiders coach Jon Gruden's resignation that stemmed from leaked emails in which he used homophobic and misogynistic language, at least one company that Gruden endorses is backing out of its agreement with him. Skechers, the shoe and apparel company, is terminating its relationship with Gruden Tuesday.
Bucs removing Jon Gruden from Ring of Honor
Joey Knight, Tampa Bay Times
The Bucs announced Tuesday they are removing former coach Jon Gruden's name from the franchise's Ring of Honor following a report revealing his use of racist, misogynistic and homophobic language in emails over a period of several years. The Bucs' announcement comes a day after Gruden, 58, resigned as coach of the Raiders.
Yieldstreet inks deal with NFL's New York Giants to promote alternative investing site at MetLife Stadium
Jabari Young, CNBC
Yieldstreet, an alternative investment platform that aims to give more people access to assets like real estate, art and marine financing, has agreed to a multiyear sponsorship deal with the New York Giants, the company told CNBC. The agreement is worth a total of roughly $1 million, said people with knowledge of it who asked not to be named because they aren't authorized to speak publicly about the terms.
Fintech competition, Ballmer's passion helped close Intuit-Clippers deal
Terry Lefton, Sports Business Journal
We were originally thinking that SoFi's name on the NFL stadium just 1.2 miles from the Intuit Dome site might have helped catalyze the deal. Sounds more like the frothiness and heightened competition of fintech per se drove it, along with the passion and avidity Clippers owner Steve Ballmer can still generate in the tech community, even seven years after being Microsoft's CEO.
New NBA makeup palettes feature colors from six teams
Anne Stych, Bizwomen
The National Basketball Association is teaming with ColourPop on a makeup collection that features color palettes from six teams. The NBA collection is set to drop on Friday, October 15, with co-branded collections from six teams, the Boston Celtics, the Chicago Bulls, the Dallas Mavericks, the Golden State Warriors, the Los Angeles Lakers and the Miami Heat.
Diana Taurasi frustrated by WNBA travel constraints, quick turnaround to Finals: 'We pay for everything'
Josh Weinfuss, ESPN
Phoenix Mercury guard Diana Taurasi was still frustrated Tuesday, four days after she and two teammates had to charter a private plane Friday night so she could get back to Arizona from Las Vegas after Game 5 of the WNBA semifinals for the birth of her second child. "We pay for everything," Taurasi told ESPN. "This is the WNBA. We pay for it."
Astros advance to fifth consecutive ALCS
Jake Kaplan, The Athletic
The Astros disposed of the White Sox, 10-1, in Game 4 of the ALDS. Especially now that they're in the ALCS, the Astros' season has reached the point where any of these signature postseason moments could be shortstop Carlos Correa's last with Houston. 
Rob Manfred: MLB 'not sure we see a path to success' for new A's ballpark in Oakland
Matt Kawahara, San Francisco Chronicle
Baseball Commissioner Rob Manfred voiced uncertainty about the A's future in Oakland on Tuesday, even as the team and city continue negotiations over a proposed ballpark project. Manfred began by saying it's "kind of beyond debate at this point" that a new stadium is necessary.
NHL commissioner Bettman says just 4 players unvaccinated
The Associated Press
NHL commissioner Gary Bettman said the league has only four unvaccinated players as it opens up the 2021-22 season. Bettman was in attendance for the regular-season opener between the back to back Stanley Cup champion Tampa Bay Lightning and the Pittsburgh Penguins on Tuesday night.
MassMutual Celebrates 4th Year as NHL Partner With New TV, Social Spot
David Cohen, Adweek
MassMutual marked its fourth year as the official life insurance and retirement planning partner of the National Hockey League with a new spot featuring Alex Ovechkin and Nicklas Bäckström of the Washington Capitals along with Ovechkin's wife, Nastya. In the spot, Nastya Ovechkin asks Alex Ovechkin why Bäckström is listed on his life insurance policy, and Alex Ovechkin responds that the two teammates rely on each other to achieve feats in hockey.
Conference USA sends letter to AAC about partnership, but AAC has no interest
Chris Vannini, The Athletic
On Tuesday, Conference USA sent a letter obtained by The Athletic to the American Athletic Conference requesting a dialogue on conference realignment and regionalization. The idea would be to discuss potential reorganization between the two leagues, such as creating one conference in the east and one in the west.
CLC, OneTeam to create national NIL platform
Michael Smith, Sports Business Journal
OneTeam Partners, the group licensing agency that works with several professional players associations, has joined forces with CLC to create a national platform for college athletes. OneTeam will use CLC's Compass technology as the mechanism through which college athletes can opt into group licensing programs and share in the revenue from it.
ACC only talking to Greensboro — for now — as it ponders relocation, commissioner says
Luke DeCock, The Raleigh News & Observer
The ACC has yet to explore alternative options for the conference office, ACC commissioner Jim Phillips said Tuesday, with the potential relocation process focused entirely on Greensboro at the moment. "The presidents will decide if there is a phase two, which would mean we would start to talk with other cities," Phillips said at ACC basketball media day in his first public comments since news broke in August that the ACC was considering leaving Greensboro.
Packed stadiums, strong viewership mark weekend to remember
Michael Smith, Sports Business Journal
The high-intensity drama that played out in stadiums at Iowa, Kentucky, BYU and others like the Cotton Bowl made last weekend the best of the season so far. 
CAA World Congress of Sports: Garber, MLS still eyeing 30th team
Mark J. Burns, Sports Business Journal
MLS Commissioner Don Garber said the league's 30th team "will be appointed sometime or announced sometime in the next 12 months." The next market for MLS was a key part of Garber's one-on-one session with Proskauer's Joe Leccese.
USL hires Vandervort to head up women's league
Mark J. Burns, Sports Business Journal
The USL has named former MLS and FIFPro exec Amanda Vandervort President of the USL Super League, a second-division women's pro soccer league that will launch in '23 with 10-12 teams in its first year. Vandervort will oversee all of USL's women's soccer initiatives, including the pre-professional W League that will debut in '22 and could have upwards of 30 teams at launch.
UEFA set to give clubs more say over Champions League deals
Graham Dunbar, The Associated Press
EFA is preparing to give Europe's top soccer clubs the greater control they have wanted for Champions League marketing rights and deals — an issue that helped drive some to launch the breakaway Super League. UEFA said in a statement released late Tuesday it "started the search for a marketing and sales partner" to complete deals within an agreed strategy for three seasons of club competitions from 2024-27.
Fifa's biennial World Cup plan draws negative reaction from sponsor Adidas
Paul MacInnes, The Guardian
New criticism of plans to stage a World Cup every two years has appeared from an unexpected source: the chief executive of one of Fifa's main sponsors, Adidas. Kasper Rørsted, whose views carry great weight in sport, has joined a growing number within football in voicing scepticism of the plans, which could be approved by Fifa before the end of the year.
NASCAR suspends crew chief of Cup playoff driver Kyle Busch
Jim Utter, Motorsport.com
NASCAR on Tuesday suspended the crew chief of Cup Series playoff driver Kyle Busch for an issue stemming from last weekend's race at the Charlotte Roval. Following Sunday's race, Busch's No. 18 Toyota was found to have two lug nuts that were not safe and secure. He finished fourth in the race.
USGA, R&A announce Model Local Rule to reduce the maximum club length to 46 inches
David Dusek, Golfweek
The U.S. Golf Association and the R&A jointly announced Tuesday morning that a new Model Local Rule will be made available starting Jan. 1, 2022, that reduces the length of non-putters from 48 inches to 46 inches. In a statement given to Golfweek on Tuesday afternoon, the PGA Tour announced that it would implement the local rule on Jan. 1.
Epic Games reveals $5M Fortnite FNCS Grand Royale
James Fudge, The Esports Observer
Epic Games revealed details on a new Fortnite Champion Series competitive event called the FNCS Grand Royale on Tuesday. Taking place during November and featuring the largest prize pool for a single event,  a total of $5M USD, the Grand Royale will offer online competition for Europe, Brazil, Asia, the Middle East, Oceania, and North America.
Team Liquid partners with Hercules Tires for Rocket League event
Ivan Šimić, Esports Insider
Multinational esports organisation Team Liquid has unveiled a partnership with tyre manufacturer Hercules Tires. The partnership will see Hercules Tires and Team Liquid create the Hercules Tires Invitational Series, a Rocket League tournament featuring North American teams.
Opinions, Editorials, Perspectives and Research
Roger Goodell exposed as a hypocrite with Jon Gruden mess
Andrew Marchand, New York Post
Gruden's words are indefensible, but so is the NFL's protection of some emails and not others. The NFL reportedly has 650,000 emails from the NFL's workplace misconduct investigation into the Washington Football Team, but the only ones that have seen the light of day are the unhinged ones from Gruden.
Kyrie Irving proves again he's comfortable being uncomfortable
Sam Amick, The Athletic
Year after year, situation after situation, Irving has made it abundantly clear that he's comfortable being uncomfortable. Reaction be damned.
This email was sent by: Morning Consult
729 15th St. NW Washington, DC, 20005, US