Sports
Essential sports industry news & intel to start your day.
September 22, 2022
End of an Era
New Morning Consult data shows that professional tennis is losing two of its greatest and most popular athletes of all time: Serena Williams and Roger Federer. More than 7 in 10 self-identified men's tennis fans said they have a favorable opinion of the Swiss legend, making him the most popular men's tennis player as retirement looms. Read more here: Men's Tennis Is Losing Its Most Popular Star in Roger Federer.
Today's Top News
Worth keeping an eye on today (all times local):
A MESSAGE FROM MORNING CONSULT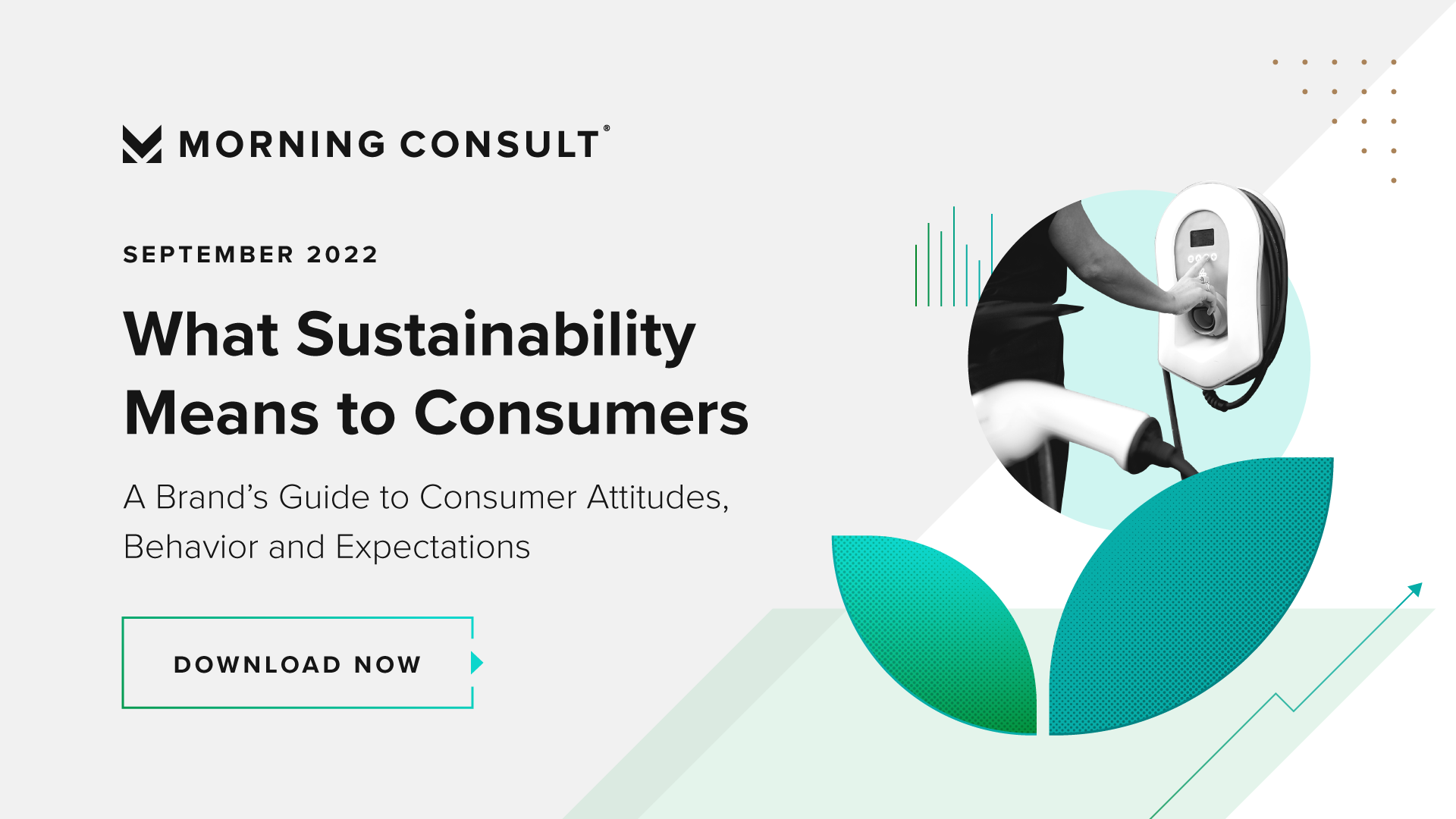 What Else You Need to Know
NBA insider Shams Charania makes free agency decision
Ryan Glasspiegel, New York Post 
The 28-year-old NBA newsbreaker was a free agent this year. He has signed new deals to remain at Stadium/Bally Sports — both owned by Sinclair — and The Athletic, The Post has confirmed.
First Q4 World Cup Will Be an Early Christmas Gift for Broadcasters
Asli Pelit, Sportico 
When FIFA agreed to push the dates of the 2022 World Cup from the summer to the end of the year—a shift necessitated by Qatar's punishing climate, with temperatures in June averaging 107 degrees Fahrenheit—World Cup organizers have set the stage for a record TV viewership, and in turn, record ad sales numbers.
Robert Sarver's Phoenix Suns Will Be Sold For At Least $2.5 Billion, Bankers Say
Mike Ozanian, Forbes 
The Suns will likely fetch at least $2.5 billion, according to sports bankers contacted by Forbes. A year ago, Forbes valued the Suns at $1.8 billion, 18th out of the league's 30 teams.
NBA Mulls Executive Pay Pool as Tech Raids Sports
Eben Novy-Williams and Scott Soshnick, Sportico 
NBA owners are exploring options for how the league can better recruit and retain top executives at its central office, according to multiple people familiar with the plans. Among the possibilities under consideration is a pool of money to help boost compensation packages at the C-suite and VP levels, said the people, who were granted anonymity because the talks are private.
HBO To Revisit 'Linsanity' In New Jeremy Lin Documentary
Michael McCarthy, Front Office Sports 
HBO wrote the book on sports documentaries before giving way to ESPN's prolific "30 for 30" franchise. It's good to see HBO back at it with "38 At The Garden," a new documentary chronicling the "Linsanity" craze of a decade ago. 
Nike Reveals the Next Signature Sneaker for NBA Icon LeBron James
Aaron Royce, Footwear News
LeBron James is taking his signature performance shoe line to new heights with his latest: the Nike LeBron 20, which celebrates both his 20th year with the athletic giant and in the NBA. The basketball star's new low-top sneaker — the first to debut in the silhouette in James' collection — features a synthetic-wrapped lateral across its uppers in a mint green "Time Machine" palette.
For Major Milestones, M.L.B. Trusts but Verifies
David Waldstein, The New York Times 
The ball from Aaron Judge's 60th homer carried two markings — one of them invisible — authenticating it as the real deal. He will be pitched special baseballs for the rest of the season.
What Aaron Judge's potential record home run balls could be worth for some lucky fans
Daniel Kaplan and Bill Shea, The Athletic 
Standing in the concourse behind the Yankee Stadium outfield Tuesday night, Matthew Smith, 21, baseball cap on backward, beer in hand, said he knows what he would do if he caught one of Aaron Judge's hoped-for record-breaking home runs: give it the National Baseball Hall of Fame and Museum. He had seats right behind Judge's right field stalking grounds.
Rainbow Armbands Are New Flash Point for FIFA and Qatar World Cup
Tariq Panja, The New York Times 
An effort by European soccer federations to highlight gay rights could force a collision between FIFA rules and social campaigns.
Ronaldo says he is not planning to retire after World Cup
The Associated Press 
This year's World Cup apparently won't be the end for Cristiano Ronaldo. The 37-year-old Portugal star said he is not considering retiring from international soccer in December after the tournament in Qatar, and plans to play at the 2024 European Championship.
PL clubs agree to minimum-length bans for invasions, smoke bombs
Shrivathsa Sridhar, Reuters 
Supporters of Premier League teams who take part in anti-social and criminal behaviour at stadiums will receive automatic club bans with a minimum term of one year, the league said on Wednesday after unanimously agreeing to the move.
Ted Lasso, AFC Richmond are making their debut in EA Sports FIFA 23
Kyle Bonagura, ESPN
FC Richmond has been promoted. The fictional club in the Apple TV+ hit show "Ted Lasso" will be a playable team in the EA SPORTS FIFA 23 video game, it was announced Wednesday. 
KFC France distances itself from executive comments on Mbappe's sponsorship stance
Julien Pretot, Reuters 
KFC France distanced itself from comments from a senior executive saying the fast food chain may take legal action over forward Kylian Mbappe's refusal to take part in some of the French national team's sponsorship commitments. Alain Beral, vice president of KFC France, told the Sport Business Club website that they were considering legal action, though he did not specify whether this would be against the player or the French Football Federation.
Roger Federer's goodbye will be in doubles, maybe with Nadal
Howard Fendrich, The Associated Press 
There was none of that sort of sadness Wednesday, just smiles and some chuckles at his own jokes, as Federer appeared at a news conference to discuss his retirement from professional tennis at age 41 after a series of knee operations. He will close his career with a doubles match at the Laver Cup on Friday — perhaps alongside longtime rival Rafael Nadal.
Greg Norman lobbies for LIV Golf during Congressional visit, gets mixed reviews
Mark Schlabach, ESPN 
LIV Golf CEO and commissioner Greg Norman met with federal lawmakers on Capitol Hill on Wednesday to lobby on behalf of the new circuit being financed by Saudi Arabia's Public Investment Fund, and his message was met with mixed reviews from politicians.
Why marketers should care about the blowback to G2 Esports' sexism scandal
Alexander Lee, Digiday
The esports organization G2 Esports has been embroiled in controversy since Saturday, Sept. 17, when its CEO Carlos "ocelote" Rodriguez posted a video of himself partying with Andrew Tate, an anti-feminist influencer who has drawn internet ire over his comments about mental health and the role of women in society.
Opinions, Editorials, Perspectives and Research
This email was sent by: Morning Consult
729 15th St. NW Washington, DC, 20005, US