Sports
Essential sports industry news & intel to start your day.
August 5, 2022
Top Stories
A Russian court ruled that WNBA star Brittney Griner was guilty of bringing cannabis-infused vape cartridges into the country and sentenced her to nine years in prison. In a statement, President Joe Biden said the decision, which Griner's lawyers plan to appeal, was "unacceptable" and called on Russia to release the 31-year-old "immediately," while U.S. national security spokesperson John Kirby urged the country to accept the prisoner-swap proposal made by Washington weeks ago. (

Reuters

)

NFL Commissioner Roger Goodell selected former New Jersey Attorney General Peter C. Harvey, a member of the NFL's diversity advisory committee, to hear the appeal of the six-game suspension handed down by disciplinary officer Sue L. Robinson against Cleveland Browns quarterback Deshaun Watson as the league seeks a tougher penalty under its personal conduct policy. A source said the NFL is appealing for at least a one-year suspension and a fine, which Robinson didn't levy, in addition to mandatory treatment for Watson. (

ESPN

)

MLB announced it will return to London in June for the first time since 2019, with the St. Louis Cardinals and Chicago Cubs scheduled to play a two-game series at London Stadium after the league's original 2020 plan to host the same series was canceled due to the coronavirus pandemic. The New York Yankees swept the 2019 two-game series in London against the Boston Red Sox, which marked the league's first regular-season games played in Europe. (The Associated Press)
Events Calendar (All Times Local)
A MESSAGE FROM MORNING CONSULT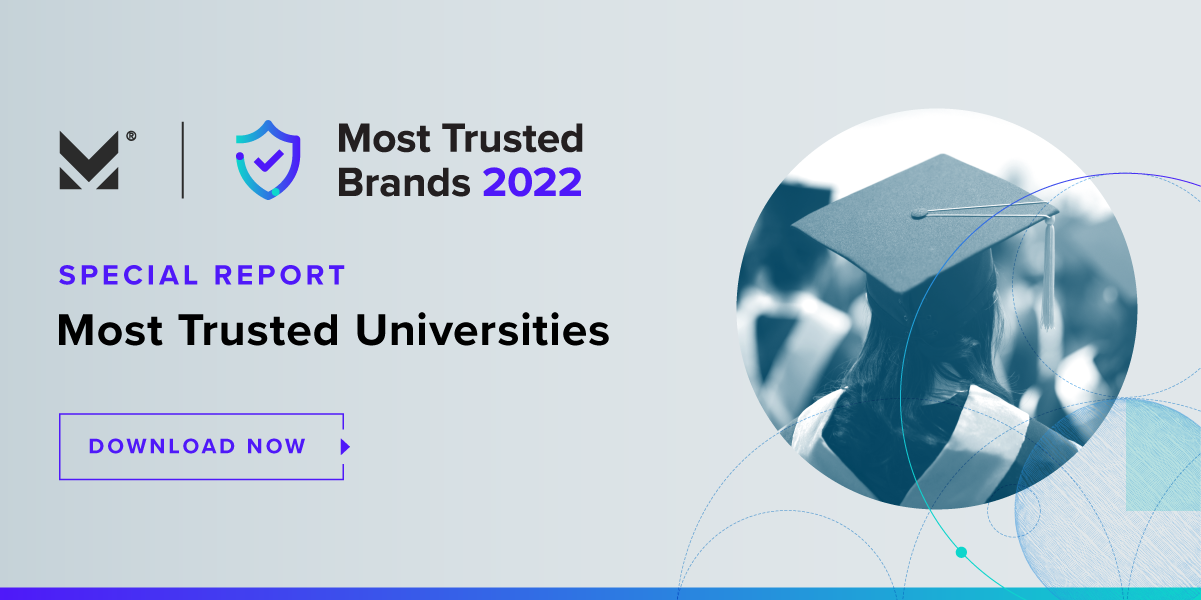 What Else You Need to Know
Pat McAfee Will Simulcast Six Major College Football Games for ESPN
Madison Williams, Sports Illustrated 
Pat McAfee will call six college football games in the 2022–23 season on ESPN2. The former Colts punter will work with his former quarterback Peyton Manning with Omaha Productions on the call. 
Taylor Rooks Joins Amazon As TNF Feature Reporter
Michael McCarthy, Front Office Sports 
The rising star will host feature stories and sit-down interviews with NFL players and coaches that will appear throughout TNF's pregame, halftime, and post-game shows this season. 
ESPN officially announces Bill Walton 30 for 30, directed by Steve James
Joe Lucia, Awful Announcing 
Earlier this year, we noticed a Bill Walton clip in an ESPN Films promo. News about the project involving Walton had been sparse over the last six months, but that silence ended on Thursday. ESPN officially announced the Walton 30 for 30, which will be directed by Steve James (of Hoop Dreams fame, along with the 30 for 30 No Crossover: The Trial of Allen Iverson).
An NFL star, a murder-suicide and the family left behind
Cindy Boren, The Washington Post 
As a young man driving the highways of the Midwest for his sales job, Brad Tyrer would fend off road hypnosis with the radio, navigating the dial as he drove and tuning in whenever he heard his father's name on sports talk shows.
Accusers, Attorney Rip NFL's Deshaun Watson Investigation
A.J. Perez, Front Office Sports 
The first woman to step forward publicly to accuse Deshaun Watson of sexual misconduct and her attorney roundly criticized the NFL's investigative and disciplinary process that led to a six-game suspension of the Cleveland Browns quarterback. 
Judge shortens road to decide NFL racial discrimination suit
Larry Neumeister, The Associated Press 
A judge on Thursday made it likely she'll rule in weeks rather than months whether NFL Commissioner Roger Goodell gets to decide the merits of racial discrimination claims made by Black coaches against the league and its teams, saying an effort to gather more evidence seems like "an impermissible fishing expedition." 
Keyshawn Johnson Wants the N.F.L. to Remember Its 'Forgotten Four'
Ken Belson, The New York Times 
The former Pro Bowl receiver lobbied Pro Football's Hall of Fame to honor Kenny Washington, Woody Strode, Bill Willis and Marion Motley, the four Black players who reintegrated the league in 1946.
The Mets' Big Strategy to Win the World Series
Andrew Beaton and Joshua Robinson, The Wall Street Journal 
Daniel Vogelbach isn't just baseball's burliest folk hero. He's also a key puzzle piece for the New York Mets, who invested in platoon players to boost them down the stretch.
Jonathan Huberdeau gets $84M, 8-year extension with Flames
The Associated Press 
The Calgary Flames and recently acquired forward Jonathan Huberdeau have agreed to an $84 million, eight-year contract extension. The 29-year-old Huberdeau came to Calgary from the Florida Panthers with defenseman MacKenzie Weegar, forward Cole Schwindt and a conditional 2025 first-round pick last month for star forward Matthew Tkachuk.
PAC-12 Wants Its Athletes to Monetize Their Game Highlights
Jacob Feldman, Sportico 
As college athletes and institutions find creative avenues to monetize player NIL rights, the Pac-12 is giving its students new ways to leverage their game highlights. The conference announced an expanded partnership with Opendorse and Twitter today that will allow athletes to more freely post highlights on the platform and secure pre-roll advertising dollars for doing so.
UCLA 'Lost' $99.2M in Under Armour Fight as Big Ten Offers Cushion
Eben Novy-Williams, Sportico 
In June 2020, Under Armour informed the school it was terminating their relationship just three years into a massive 15-year, $280 million contract. It set off a legal fight that finally ended earlier this year, when the two sides agreed to a $67.5 million settlement. 
More NCAA leagues to pay women's basketball referees equally
Doug Feinberg, The Associated Press 
The NCAA earned praise last year when it agreed to pay referees at its men's and women's basketball tournaments equally. The gesture only cost about $100,000, a tiny fraction of the roughly $900 million networks pay annually to broadcast March Madness.
Big Ten Hopes to Earn at Least $1.5B Annually in Media Rights Deal
Michael McCarthy and Amanda Christovich, Front Office Sports 
Before USC and UCLA announced they would join the Big Ten in 2024, the conference was already on track to garner up to $1 billion annually in its new media rights deal. But after the addition, media partners were told to "go back to the drawing board," Front Office Sports previously reported.
Djokovic withdraws from Canada event, Murray handed wildcard
Frank Pingue, Reuters
Novak Djokovic has withdrawn from next week's U.S. Open tune-up event in Canada as he cannot enter the country without being fully vaccinated against COVID-19, tournament organisers said on Thursday while handing Andy Murray one of four wildcards.
How fighting game events could provide a blueprint for success in live esports
Alexander Lee, Digiday 
As live esports events make a gradual return, organizers have struggled to make them attractive to an audience accustomed to spectating from the air-conditioned comfort of their computer rooms. By capitalizing on the passion of the fighting game community (FGC), this weekend's upcoming Evolution Championship Series might crack the code.
Crypto Companies Are Spending $2.4 Billion on Sports Sponsorships
Kim Bhasin, Bloomberg Businessweek 
Crypto.com, Coinbase, and FTX are moving aggressively to match the marketing muscle of carmakers, beer brands, and other big-money advertisers.
'It is the dawning of a new era': How WWE moves forward without Vince McMahon
Mike Coppinger, ESPN 
Stephanie McMahon milled around the Wild Horse Saloon, where three rings were set up in front of a stage. Her husband, Paul "Triple H" Levesque, was also on hand Friday, as was Nick Khan.
Slamball Planning Its Big Return Amid a Hot Alternative Sports Market
Lev Akabas, Sportico 
The 1989 movie Back to the Future Part II predicted the creation of both Zoom and SlamBall. During a video call taking place in the year 2015, the biography of the character Needles appears on the screen and indicates that one of the sports he plays is called "slamball."
Rare T-206 Honus Wagner baseball card sold for record $7.25 million in private sale
Dan Hajducky, ESPN
Collectibles marketplace Goldin announced on Thursday that a T-206 Honus Wagner has sold in a private sale for $7.25 million, a record amount for a sports card. The figure eclipsed the $6.606 million fetched for another T-206 Wagner almost a year ago to the day.
Sneakerhead Accused of Running Huge Air Jordan Ponzi Scheme
Misyrlena Egkolfopoulou, Bloomberg
Zadeh Kicks promised the hottest sneakers at discount prices. Buyers say they never got their shoes and are out millions of dollars.
Griner's Tearful W.N.B.A. Teammates Play On After Her Conviction
Kris Rhim, The New York Times 
Brittney Griner, the Phoenix Mercury star, was convicted on drug charges in Russia. Hours later, her teammates had a game. 
Adidas's Fitness Regime Looks Like a Stretch
Carol Ryan, The Wall Street Journal 
Weak sales in China leave the sportswear brand increasingly reliant on consumers in Europe and the U.S. to hit its 2025 financial targets.
Opinions, Editorials, Perspectives and Research
This email was sent by: Morning Consult
729 15th St. NW Washington, DC, 20005, US