Sports
Essential sports industry news & intel to start your day.
October 21, 2021
Top Stories
Chinese video-streaming service Tencent cut last night's broadcast of an NBA game between the Boston Celtics and New York Knicks after Celtics center Enes Kanter posted a video calling Chinese President Xi Jinping a "brutal dictator" and urging him to "free Tibet." A prominent Celtics fan account on Weibo, a popular Chinese social media platform, said it was suspending updates on the team based on Kanter's comments, while others on the platform called for a boycott of the NBA. (

The Washington Post

)

FIFA said it will schedule a vote on its plan to make the World Cup a biennial event for Dec. 20 despite opposition from powerful players in the global soccer landscape. A person familiar with the thinking of UEFA and CONMEBOL, the governing bodies of soccer in Europe and South America, respectively, said the organizations are considering seceding from FIFA altogether, and the heads of several European national federations also reportedly raised that possibility during a Tuesday meeting with FIFA officials. (

The Wall Street Journal

)

Former Washington State football coach Nick Rolovich, who was fired earlier this week for his refusal to comply with the state's vaccine mandate, plans to sue the university for illegal termination, according to attorney Brian Fahling, who accused athletic director Pat Chun of "discriminatory and vindictive behavior." Fahling said in a statement that Rolovich sought an exemption from the mandate based on his "devout" Catholic faith, but that it was denied by the school. (

ESPN

)
Events Calendar (All Times Local)
A MESSAGE FROM MORNING CONSULT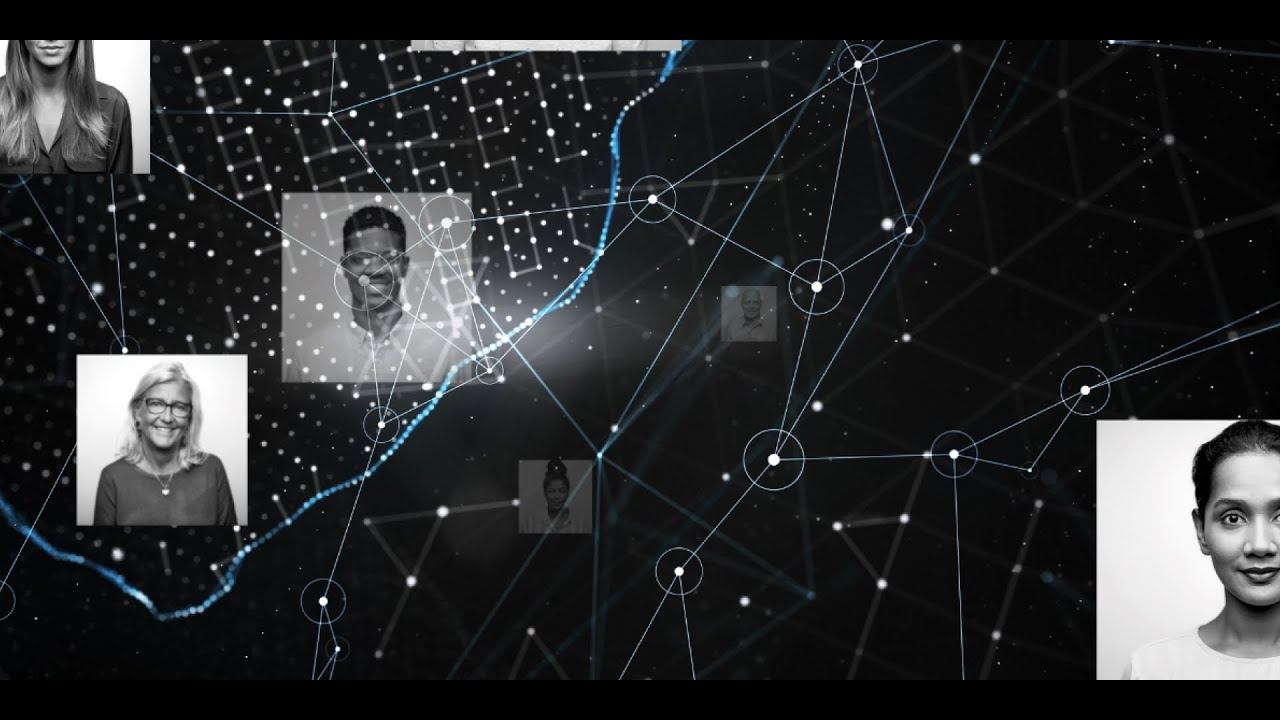 What Else You Need to Know
Mark Evans Named Fox Sports Ad Sales Chief as Seth Winter Sets Retirement
Jason Lynch, Adweek
Fox Sports has a new ad sales chief: Mark Evans has been named evp of ad sales for Fox Sports. He'll be stepping in for Seth Winter, who will retire in February, after spending more than 40 years in ad sales.
Premier Hockey Federation, formerly NWHL, to stream games exclusively on ESPN+
The Athletic
The Premier Hockey Federation will stream all 60 of its regular-season games exclusively on ESPN+, the network announced Wednesday. This marks the first time the league will have all its games hosted on the same platform. The PHF was formerly known as the National Women's Hockey League before its rebrand in 2021. 
Disney Expects To Sell Over $100M In NHL Ad Sales
Michael McCarthy, Front Office Sports
The NHL's return to ESPN after 17 years is supercharging advertising sales for Disney, which has nearly sold out commercial time for the season. The Mouse expects to sell more than $100 million in NHL-related sales this season, sources tell Front Office Sports. 
Warriors-Lakers up, Nets-Bucks low, to start NBA season
Sports Media Watch
The NBA season began on a mixed note in the ratings. Tuesday's Warriors-Lakers NBA Opening Night game averaged 3.39 million viewers on TNT, up 10% from Clippers-Lakers on opening night of last season, which took place in December (3.08M), but down 6% from Lakers-Clippers two years ago — the previous Opening Night in the month of October (3.58M).
Plan Filed to Scrap Race as Factor in N.F.L. Concussion Settlement
Ken Belson, The New York Times
After months of haggling, the N.F.L. and lawyers representing Black players who accused the league of discrimination filed a joint proposal that will scrap the use of a race-based method to evaluate dementia claims made by former players in the league's concussion settlement. The tentative agreement was filed more than a year after two former players sued the N.F.L. for discrimination.
NFL launches responsible betting awareness campaign
David Purdum, ESPN
On Wednesday, the NFL launched a responsible betting public awareness campaign that includes a $6.2 million, three-year partnership with the National Council on Problem Gambling (NCPG). It's the largest grant ever for the NCPG, and according to executive director Keith Whyte, nearly doubles the annual budget of the Washington, D.C.-based nonprofit organization that was founded in 1972.
Texans, Dolphins could have Deshaun Watson deal done this week
John McClain, Houston Chronicle
The Texans and Dolphins could have a trade done by the end of the week, according to sources familiar with the negotiations. If they're unable to complete a trade this week, they hope to have it done by the NFL's Nov. 2 trade deadline.
Former Dallas Mavericks executive Haralabos Voulgaris compares franchise's dysfunction to 'high school drama'
Tim MacMahon, ESPN
Haralabos Voulgaris, the former Dallas Mavericks director of quantitative research and development who became a polarizing figure within the organization as his decision-making influence increased, discussed in depth the franchise's internal issues — particularly the tension between him and longtime Mavs general manager and president of basketball operations Donnie Nelson, who was fired in June — during his first interview since he parted ways with the Mavericks.
The Mets search for a team president, as questions abound in the industry
Brittany Ghiroli, The Athletic
The question should be why a job leading this big-market team with deep pockets doesn't seem to be as desirable as it ought to be. Within the industry there are all sorts of questions about the Mets job, and a confluence of factors driving skepticism from prospective candidates.
Endeavor, Silver Lake looking to buy Minor League Baseball teams: Sources
Daniel Kaplan and Evan Drellich, The Athletic
Endeavor, a global sports and entertainment company, and Silver Lake, its private equity investor, are in talks to buy up to a dozen Minor League Baseball teams, sources tell The Athletic. The group is looking to add 40 or more of MiLB's 120 teams over time, sources added, though they may not necessarily reach that goal.
Navy Federal Credit Union, NHL Extend Their Partnership
David Cohen, Adweek
Navy Federal Credit Union remains the official military appreciation partner of the National Hockey League following a multiyear extension of the partnership that began in 2018. The focus is on recognizing and supporting veterans and active-duty service members and their families at NHL tentpole events, during broadcasts and across the league's digital and social platforms.
In a 'perfect world,' Marc Bergevin would remain as Canadiens GM
Stu Cowan, Montreal Gazette
Marc Bergevin says that in a "perfect world" he wants to stay on as GM of the Canadiens beyond this season. Bergevin's answer certainly makes it look like money and/or term is the issue in his talks with team owner/president Geoff Molson about a new contract.
A Firm New To Major League Team Deals Is Ready To Ride The Seattle Kraken Wave
Don Muret, VenuesNow
The Kraken stands as Bensussen Deutsch & Associates' first big league team deal apart from the agreements the firm has with a few leagues on promotional items. Jay Deutsch, the firm's CEO and co-founder, owns a small piece of the Kraken. 
Land acknowledgment decision by Habs 'was maybe a mistake,' Quebec Indigenous affairs minister says
The Canadian Press
Quebec Indigenous Affairs Minister Ian Lafrenière says a Montreal Canadiens' land acknowledgment that refers to unceded territory of the Mohawk Nation "was maybe a mistake." The statement, which since Saturday has been read before the NHL team's home games, acknowledges the Kanien'keha:ka, or Mohawks, for their hospitality on what it refers to as "traditional and unceded territory."
Bob Huggins says major conferences should create own college basketball postseason event, ditch NCAA tournament
Myron Medcalf, ESPN
As the collegiate landscape changes amid conference realignment and the NCAA's future remains in flux, West Virginia men's basketball coach Bob Huggins said it's time for the major conferences to split from the other schools and create their own postseason tournament, so they can control the sport's most significant financial stream.

How Outback Is Teaming Up With College Football Stars In The NIL Era
Erika Wheless, Ad Age
Outback Steakhouse is dipping its toes into the NIL waters. The restaurant has signed its first seven college football athletes to be part of its TeamMATES program, which will help raise money for local and national causes.
Amanda Christovich, Front Office Sports
From her on-court dominance to sky-high follower count, Paige Bueckers is one of the most marketable players in college basketball — if not all of NCAA sports. But while other athletes of a similar caliber have been cashing in, the superstar has been unusually quiet on the NIL front.
NWSL interim CEO: Progress made with players' demands following allegations
Jeff Carlisle, ESPN
National Women's Soccer League's interim CEO Marla Messing said the league has agreed in principle to meet the eight demands set forth by the NWSL Players Association. Among them were that league personnel voluntarily take part in the union's investigation of sexual misconduct, and that there be total transparency by the league in terms of other ongoing investigations.
World Cups in a single nation are a 'thing of past' — FIFA president Infantino
Jacob Whitehead, The Athletic
There has been a recent trend for multi-nation bids for World Cups — the 2026 edition will take place in the United States, Canada and Mexico. Asked about the possibility of South American countries co-hosting the 2030 World Cup, Infantino said: "The associations are doing great work. People are very enthusiastic and everyone wants to do more and more."
Malcolm Jenkins: Two-time Super Bowl champion invests in Burnley
Sky Sports
Two-time Super Bowl champion Malcolm Jenkins has become a minority investor in Burnley as part of the club's American ownership group. The 33-year-old Jenkins, who has won Super Bowls with the Saints in 2010 and the Philadelphia Eagles in 2018, has built a growing business portfolio and philanthropic project alongside his playing career.
UAE to host Club World Cup in early 2022
Reuters
The United Arab Emirates (UAE) will host this season's Club World Cup in early 2022, FIFA president Gianni Infantino said on Wednesday. Japan was originally scheduled to stage the tournament in December this year but withdrew last month due to the COVID-19 situation in the country.
Payscale Joins Angel City's Founding Partners Ahead of NWSL Debut
Emily Caron, Sportico
Compensation software and data company Payscale Inc., has joined Angel City FC's roster of founding partners. Payscale will serve as the Los Angeles-based NWSL expansion club's official compensation management partner, but the pair also announced plans to leverage Payscale's expertise to support a broader mission for equitable compensation across the sports industry.
Health-insurance giant Centene becomes latest major sponsor of Charlotte FC
Erik Spanberg, Charlotte Business Journal
Two high-profile Charlotte newcomers are teaming up as the city's expansion Major League Soccer franchise has signed health insurance company Centene Corp. to a sponsorship valued at $5 million to $7 million annually. The sponsorship is a multiyear agreement.
U.S. Grand Prix Is Confident in Its Future
Ian Parkes, The New York Times
The United States Grand Prix on Sunday in Austin, Texas, is the last race of a contract that Formula 1 signed with the Circuit of the Americas in 2012, but the Grand Prix has become so popular that the track's chief executive, Bobby Epstein, is confident that a new deal will be signed.
Acura back in F1 with Red Bull and AlphaTauri at COTA
Chris Medland, RACER
The Acura name will be back in Formula 1 for the first time in more than a decade thanks to branding on both the Red Bull and AlphaTauri cars at this weekend's United States Grand Prix. Honda's North American high-performance brand was last seen in F1 at the 2007 Canadian Grand Prix, when the Japanese manufacturer was a full constructor.
Avalanche joins Andretti Formula E as title sponsor
Joey Barnes, RACER
Blockchain leader Avalanche is partnering with Andretti Formula E in a multi-year agreement and will serve as the team's title sponsor beginning with the upcoming Season 8 of the ABB FIA Formula E World Championship. The deal marks the first time a Formula E team will have a blockchain company as a title sponsor.
Tennis star Emma Raducanu, 18, is named Dior's newest ambassador
Latoya Gayle, The Daily Mail
Emma Raducanu is the latest celebrity to be announced as an ambassador for high-end fashion house Dior – just one month after she became the face of Tiffany & Co. in a deal worth an estimated '£2million.' The tennis star, 18, who lives in Kent, has had a rapid rise to A-list celebrity status following her US Open triumph in September.
Brag House partners with McDonald's and Coca Cola for esports tailgate
Radina Koutsafti, Esports Insider
College esports social network Brag House has announced partnerships with McDonald's and Coca-Cola for an esports tailgate party at the University of Texas at Dallas. As part of the deal, McDonald's will provide food including chicken sandwiches, fries and cookies. Meanwhile, Coca-Cola will provide Coke products and will have a huge inflatable Frozen Fanta on location.
Gambling Firm SIS Eyes Horse Racing Billions With U.S. Launch
Eben Novy-Williams, Sportico
Sports gambling data and content firm SIS is launching a U.S.-based subsidiary, hoping to bridge the gap between horse racing and the rapidly growing North American sports betting industry. The new unit, called SIS Content Services, will focus largely on fixed-odds gambling—odds that lock the moment the bet is placed.
Opinions, Editorials, Perspectives and Research
This email was sent by: Morning Consult
729 15th St. NW Washington, DC, 20005, US