Tech
Essential tech industry news & intel to start your day.
July 28, 2021
Events Calendar (All Times Local)
A MESSAGE FROM MORNING CONSULT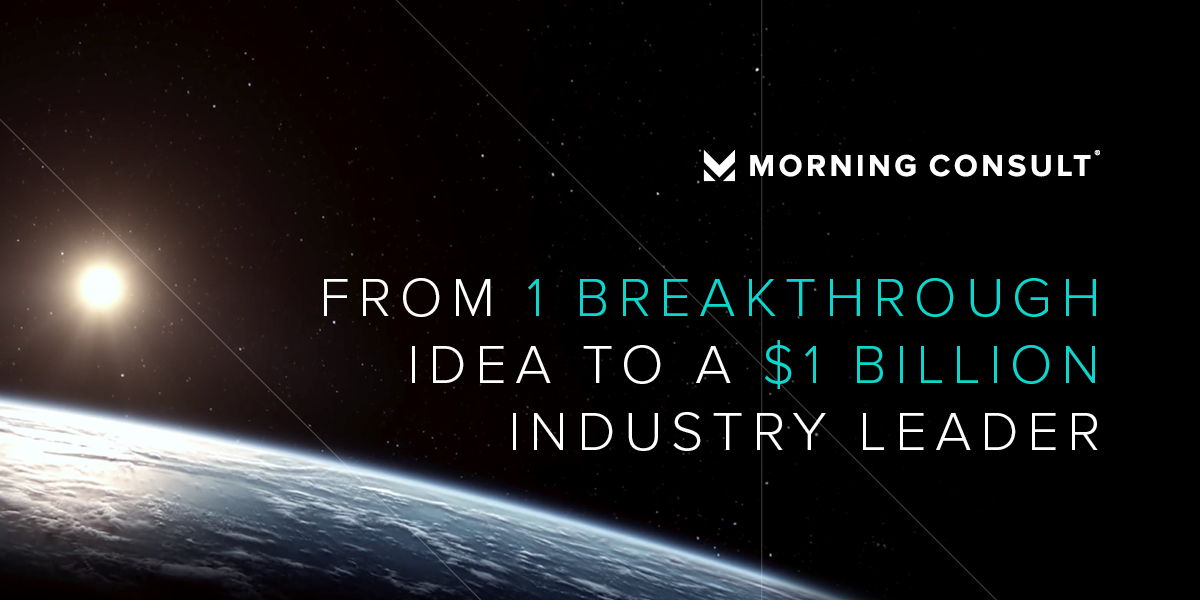 What Else You Need to Know
Tech Giants' Record Quarter Gives Way to Growth Skepticism
Mark Bergen and Ian King, Bloomberg
Three of the world's largest companies — Apple Inc., Microsoft Corp. and Alphabet Inc. — reported about $57 billion in combined profit in a record-busting quarter, riding a resurgence in consumer and business spending. Yet markets responded coolly. In part, investors were skeptical that these companies can continue to post double-digit growth for quarters to come.
Google and Apple warn delta variant could prove disruptive
Reed Albergotti et al., The Washington Post
In many ways, the pandemic has been a boon to large technology companies, as consumers stuck at home have accelerated demand for digital services and consumer electronics to help them stay connected, employed and entertained amid lockdowns. But the pandemic also battered the advertising industry, strained supply chains, spurred a global semiconductor shortage and created shipping disruptions.
Biden to Propose Buy American Rule for Government Procurements
Alex Leary, The Wall Street Journal
Officials said the new rule would also give priority to purchase supply-chain goods that have become scarce during the Covid-19 pandemic, such as semiconductors and medical equipment.
Work-From-Anywhere Perks Give Silicon Valley a New Edge in Talent War
Katherine Bindley, The Wall Street Journal
Startups in smaller markets feel pinch as coastal tech giants poach their employees; 'a national competition' for every hire.
Exclusive: Amazon's companywide deal to use Workday's HR software ended after about 3 years. Workday shares slump.
Eugene Kim, Insider
Amazon halted a plan to roll out Workday's human-resources software across the e-commerce company last year, roughly three years after announcing the partnership, according to people familiar with the matter. Workday shares slumped more than 7% on Tuesday, after Insider's report.
Senate's semiconductor aid may be opening bid in global race
Gopal Ratnam, Roll Call
Chipmakers go where the customers are, putting the United States at a disadvantage against Asian countries.
Now hiring: The FTC seeks ad tech and social media experts as it shifts its approach to investigating data abuses
Kate Kaye, Digiday
The Federal Trade Commission aims to toughen its approach to stopping data-related harms —and it wants help from people who understand ad tech.
Why Mark Zuckerberg is going meta
Scott Rosenberg, Axios
Facebook's "next chapter," Mark Zuckerberg says, is to be prime builder of "the metaverse" — an open, broadly distributed, 3D dimension online where, he says, we will all conduct much of our work and personal lives.
Groceries in 10 Minutes: Delivery Start-Ups Crowd City Streets Across Globe
Eshe Nelson, The New York Times
Zipping around central London, among the bikes and scooters of Uber Eats, Just Eat and Deliveroo, is a new entrant promising almost instantaneous satisfaction for your craving for a bar of chocolate or pint of ice cream: Getir, a Turkish company that says it will deliver your groceries in 10 minutes.
Antitrust and Competition
Telecom, Wireless and Internet Access
Where Is Biden's Permanent FCC Boss?
Karl Bode, Motherboard
Nearly six months into Biden's term and his FCC remains gridlocked and incapable of reversing unpopular Trump-era policies.
Cybersecurity and Privacy
Many ransomware attacks go unreported. The FBI and Congress want to change that.
Gerrit De Vynck, The Washington Post
At a Senate Judiciary Committee hearing on Tuesday, representatives of the Justice Department, FBI, Secret Service and the Cybersecurity and Infrastructure Security Agency all said Congress should consider passing a bill forcing companies that have been hit by a cyberattack to tell the government.
FBI tracking more than 100 active ransomware groups
Kevin Collier, NBC News
While some ransomware gangs have gone silent, many continue to operate, pointing to the challenge authorities face in cracking down on the problem.
TSA, Transportation Officials Give Insight into New Cybersecurity Mandates for Pipeline Operators
Mariam Baksh, Nextgov
The second of two recent directives the Transportation Security Administration has issued to pipeline operators will allow some flexibility but mandate certain cybersecurity best practices, according to the head of the agency. 
Ex-EBay Security Manager Gets 1 1/2 Years for Cyberstalking
Janelle Lawrence, Bloomberg
The first of five former eBay Inc. employees who were convicted of running an elaborate cyberstalking conspiracy against a couple who put out an e-commerce newsletter was sentenced to 1 1/2 years in prison for his role in the plot.
Analyst who leaked drone secrets sentenced to 45 months
Chris Mills Rodrigo, The Hill
A former Air Force intelligence officer was sentenced to 45 months in prison Tuesday for sharing top-secret information about the U.S.'s drone program to the press.
A Controversial Tool Calls Out Thousands of Hackable Websites
Andy Greenberg, Wired
The web has long been a playground for hackers, offering up hundreds of millions of public-facing servers to comb through for basic vulnerabilities to exploit. Now one hacker tool is about to take that practice to its logical, extreme conclusion: Scanning every website in the world to find and then publicly release their exploitable flaws, all at the same time—and all in the name of making the web more secure.
Social Media and Content Moderation
Twitter Permanently Suspended Eight Accounts That Had Been Promoting Pro-Trump "Audits" Of The 2020 Election
Sarah Mimms, Buzzfeed News
Among those suspended was the official Twitter account for the ongoing, Republican-led audit in Arizona, which is being overseen by a contractor who has spread false conspiracy theories, including in a recent pro-Trump movie.
Instagram's new protections for teens come as experts say tween venture poses big risks
Olivia Solon, NBC News
Instagram has introduced protections for its teenage users to default young people into private accounts and make it harder for "suspicious" adults to make unwanted contact, the company announced Tuesday.
Facebook says it's moving forward with Instagram for kids despite backlash
Samantha Murphy Kelly, CNN Business
Facebook on Tuesday reaffirmed its intention to build an Instagram for kids under 13, despite pressure from lawmakers to back down on the plan, while simultaneously announcing new updates to address concerns about the safety of younger users on its platforms.
Exclusive: New Facebook partnership tackles health misinformation
Sara Fischer, Axios
Facebook is partnering with a global tech non-profit called Meedan to give its 80+ fact-checking partner organizations access to training from experts in how to handle health and vaccine misinformation, a spokesperson tells Axios.
Republicans press White House on communications with social media platforms
Chris Mills Rodrigo, The Hill
A group of nine Senate Republicans is demanding the White House clarify recent comments about flagging coronavirus misinformation to social media platforms.
Your Apple laptop is probably repaired at a facility workers say is a 'sweatshop'
Rachel Premack, Insider
If you're ever unlucky enough to spill a latte between the keys of your $1,300 MacBook Pro or shatter its screen, your first stop would probably be Apple's website, where you could schedule an appointment to take it to a nearby Apple Store.
China's era of Big Tech Overwork has ended
Shen Lu, Protocol
Two years after Chinese tech workers started a decentralized online protest against grueling overtime work culture, and one year after the plight of delivery workers came under the national spotlight, a chorus of Chinese tech giants have finally made high-profile moves to end the grueling work schedules that many believe have fueled the country's spectacular tech boom — and that many others have criticized as exploitative and cruel.
Amazon Workers Secure $13.5 Million Wage Deal Over Bag Checks
Kathleen Dailey, Bloomberg Law
Amazon.com Inc. and a staffing partner will pay $13.5 million to end a multidistrict suit involving 42,000-plus workers who sought wages for time spent undergoing mandatory security screenings, after a federal judge in Kentucky approved the class settlement.
Opinions, Editorials and Perspectives
Cuba's Internet Cutoff Highlights Fragility of Free Expression Online
Former Sen. Heidi Heitkamp (D-N.D.) and former Rep. Greg Walden (R-Ore.) (Advisory Board Co-Chairs, the American Edge Project), Morning Consult
Though a mere 90 miles of sea separate our country from Cuba, the gulf between our approaches to freedom of expression and the digital tools that facilitate it couldn't be wider – or more consequential.
The Race to Faster Broadband Speeds
INCOMPAS
The United States is currently having a debate over keeping slower broadband speed benchmarks in Congress and at the FCC. We are the only nation having this debate.
This email was sent by: Morning Consult
729 15th St. NW Washington, DC, 20005, US